Yes, we are enjoying a second or third layer (or fifth, for Cassie) of clothing! – referring to the title.
When we woke Tuesday morning, the air was cool but the sun shining, and we had just a light breeze. Whatever horrible weather we had for the previous two days seem to have passed, leaving the skies clear. We continued along the Lyell Highway, cycling upwards to the Central Plateau. Our morning included finding the geographic center of Tasmania and consuming copious amounts of Coke and chips (i.e. 'crisps', not the local fries!) as a reward for enduring the previous two days. From our lunch spot in Bronte Park, we cycled towards Miena and the Great Lake. About 15 kms before our destination we reached over 1000 m in altitude and surprisingly the hills melted away on the plateau, leaving us with great views of the surroundings. We ended our day with a pizza and fried food feast, knowing that the worst of the biking was behind us. (To whoever in our families who think that we only eat junk food, stop worrying! We've been eating plenty of healthy stuff too. We however tend to consume the daily calories of several human beings each 😊)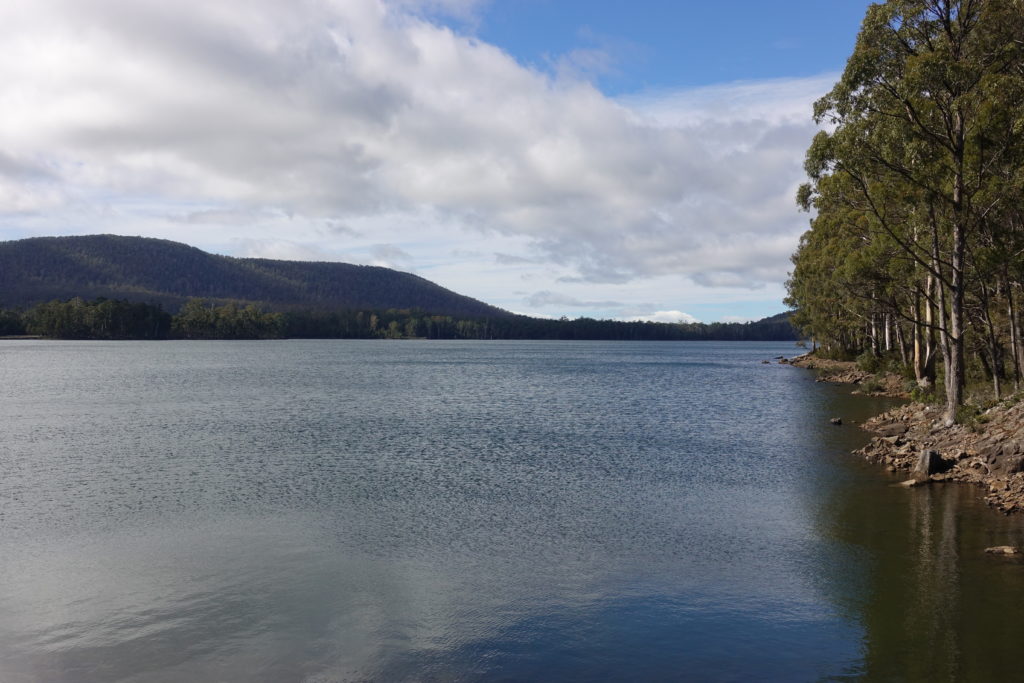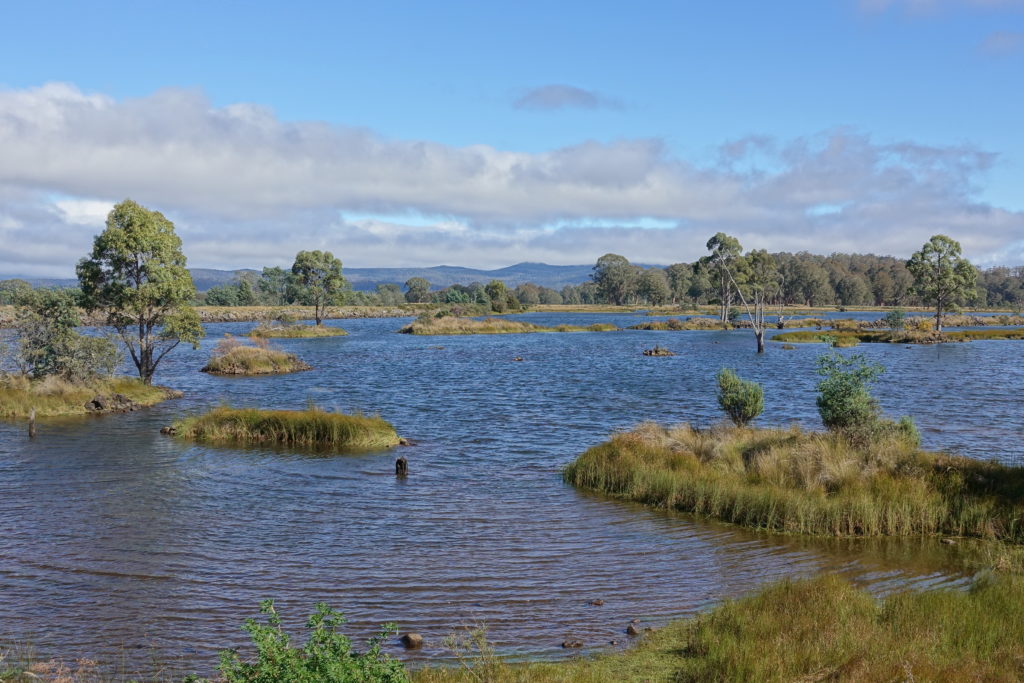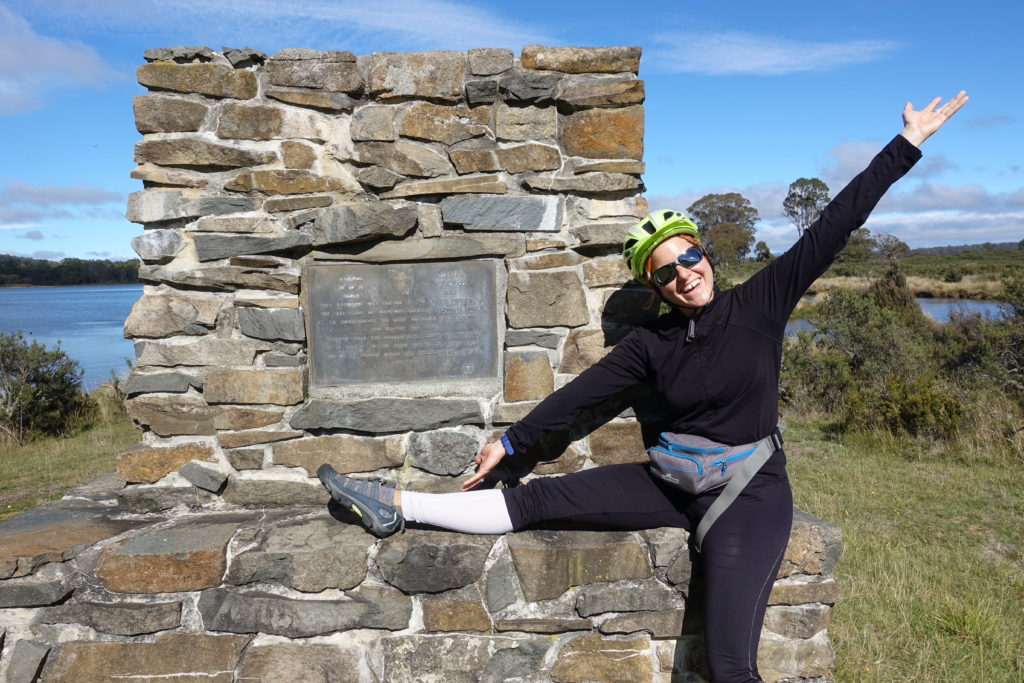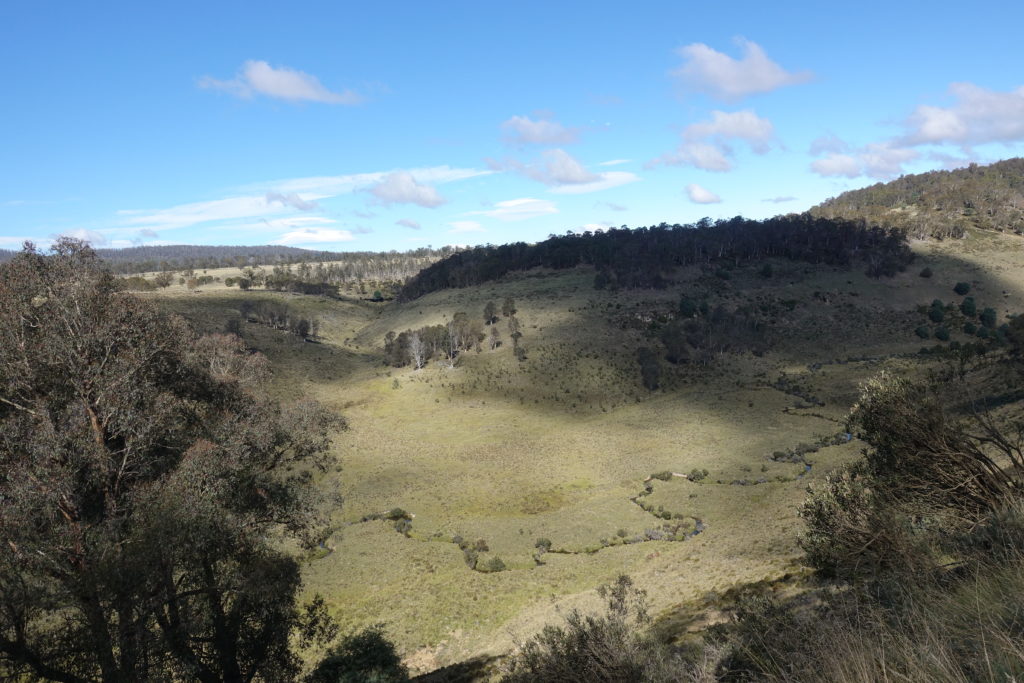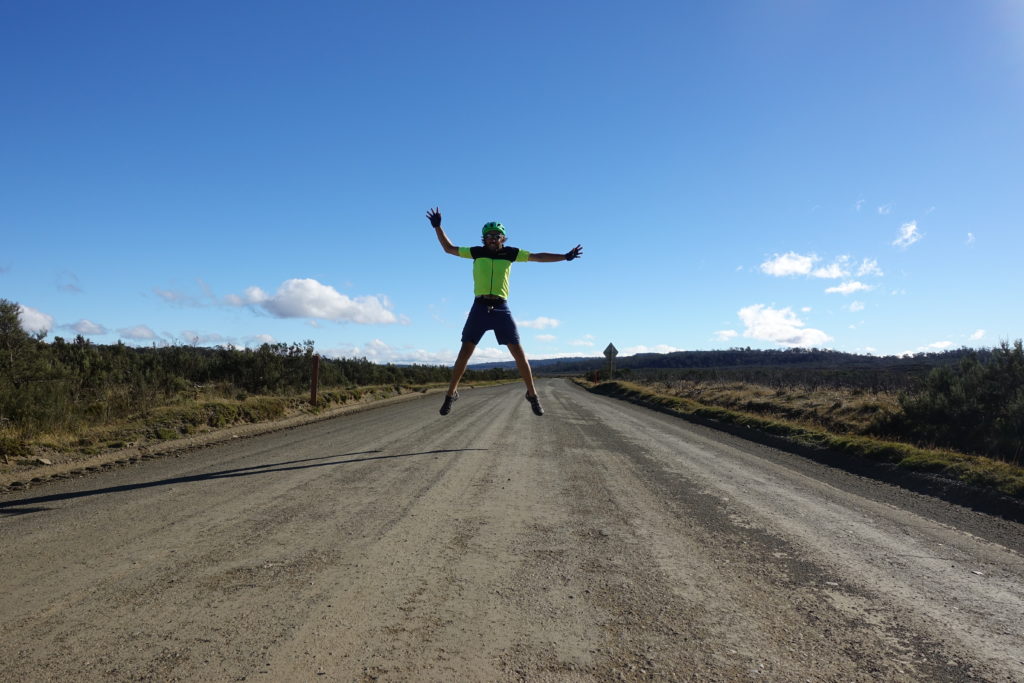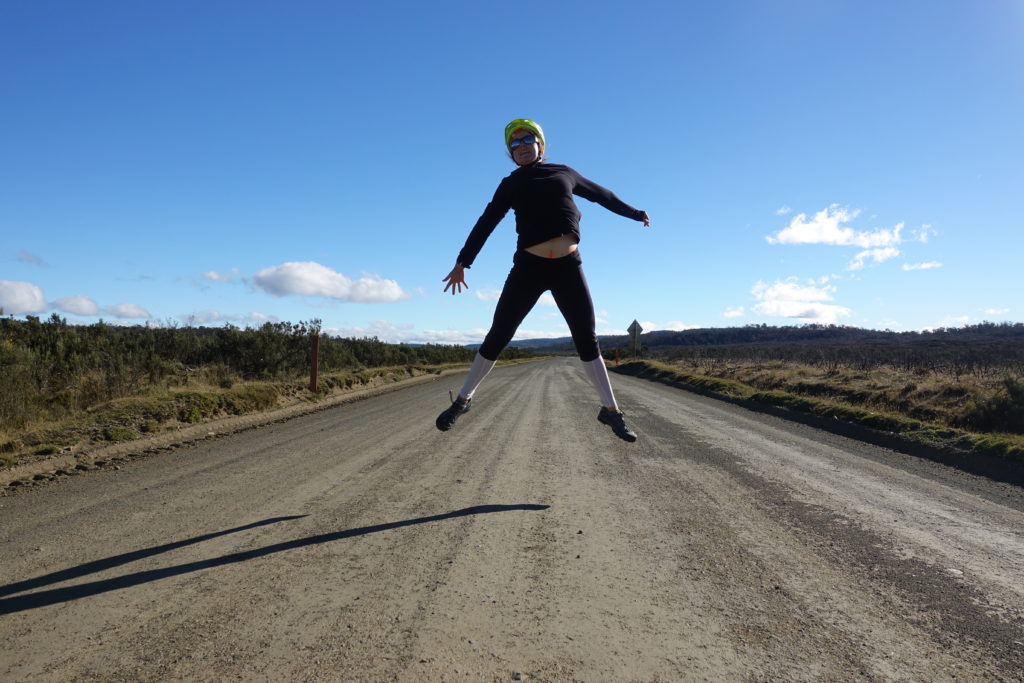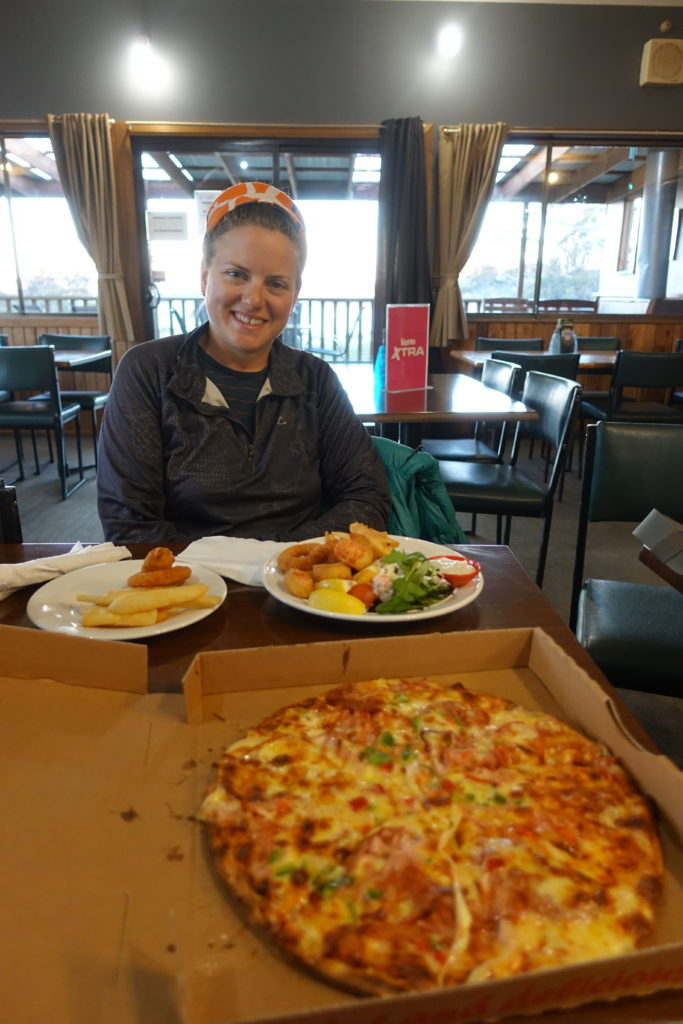 The next morning was another clear and calm day. After breakfast, we continued cycling along the Highlands road and along the Great Lake. We were fascinated that a country with so many hills could also give us such expansive and diverse views. However, as there were a limited number of roads, we left the plateau before midday and cycled down the bluffs towards Deloraine. In the town, we enjoyed the rest of the sunny day and set up camp in the city.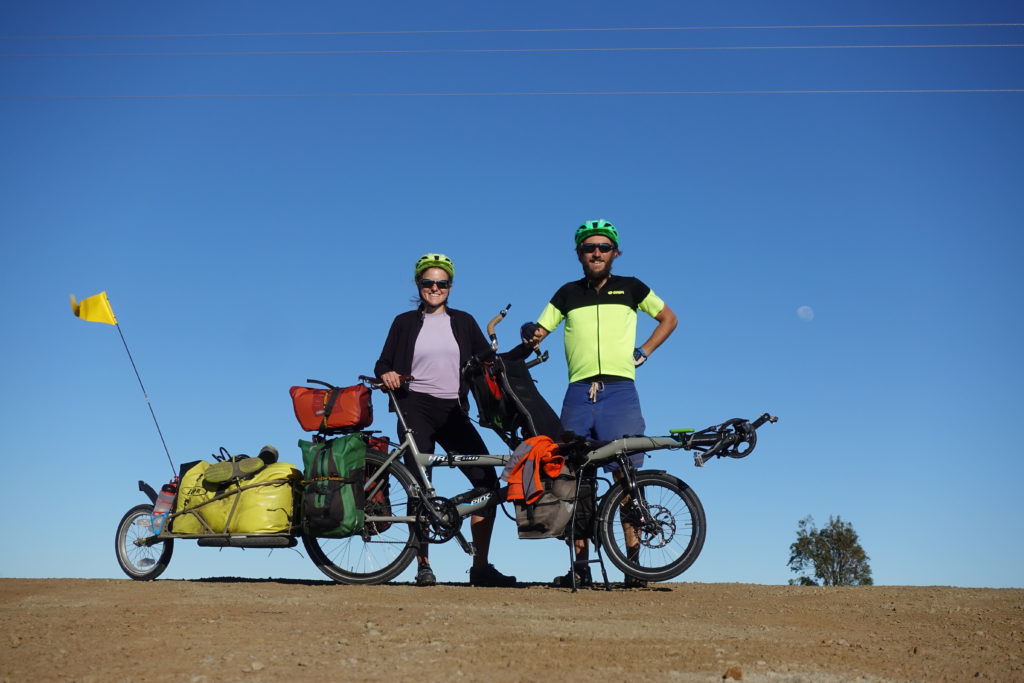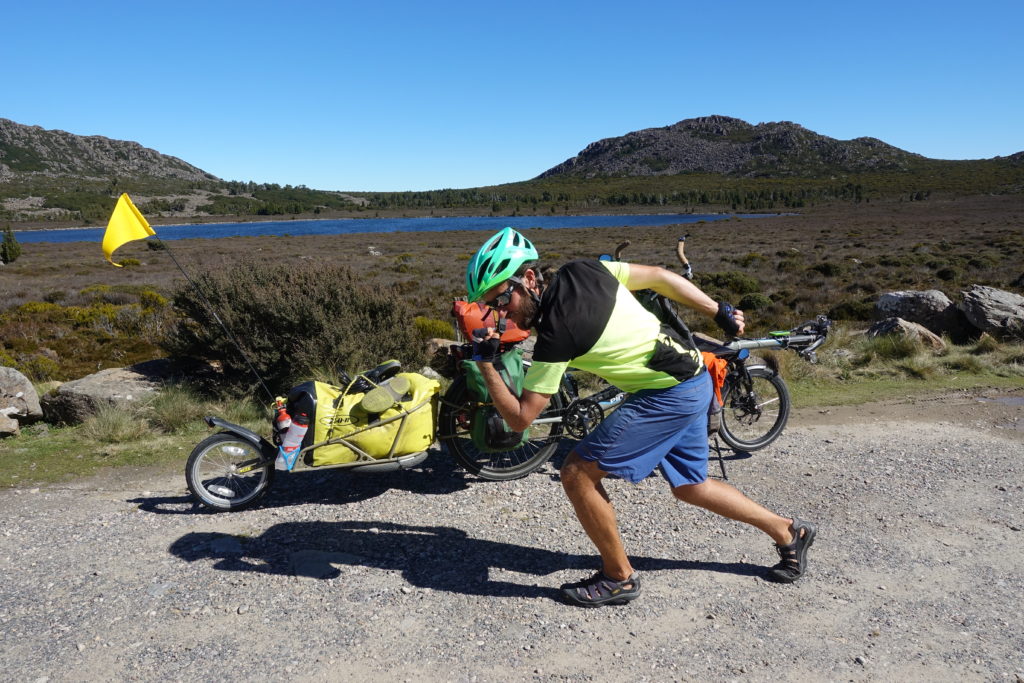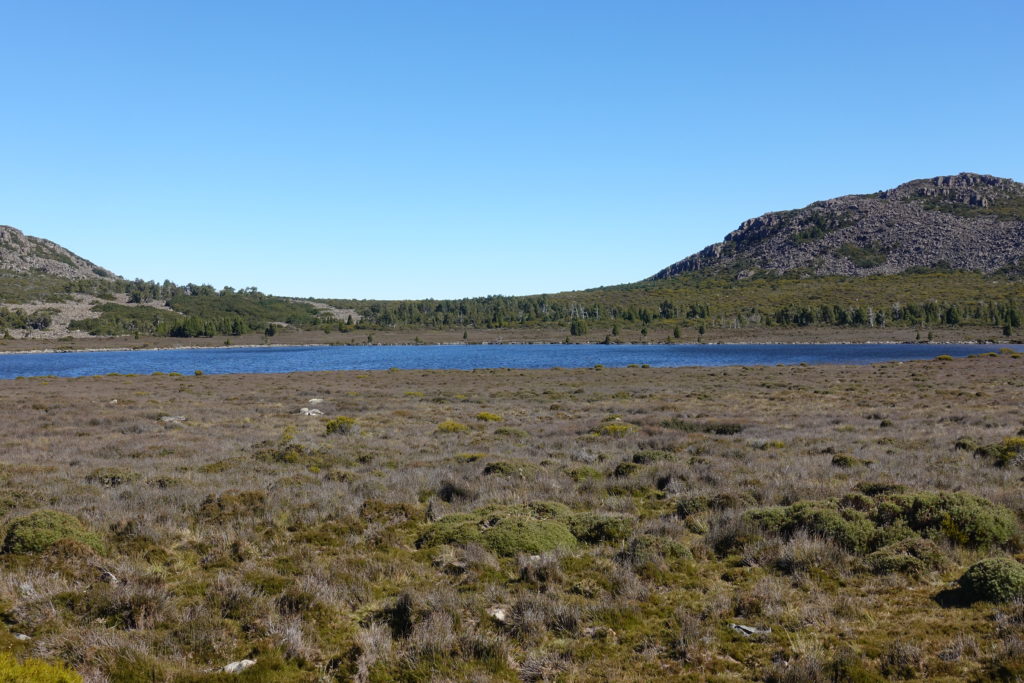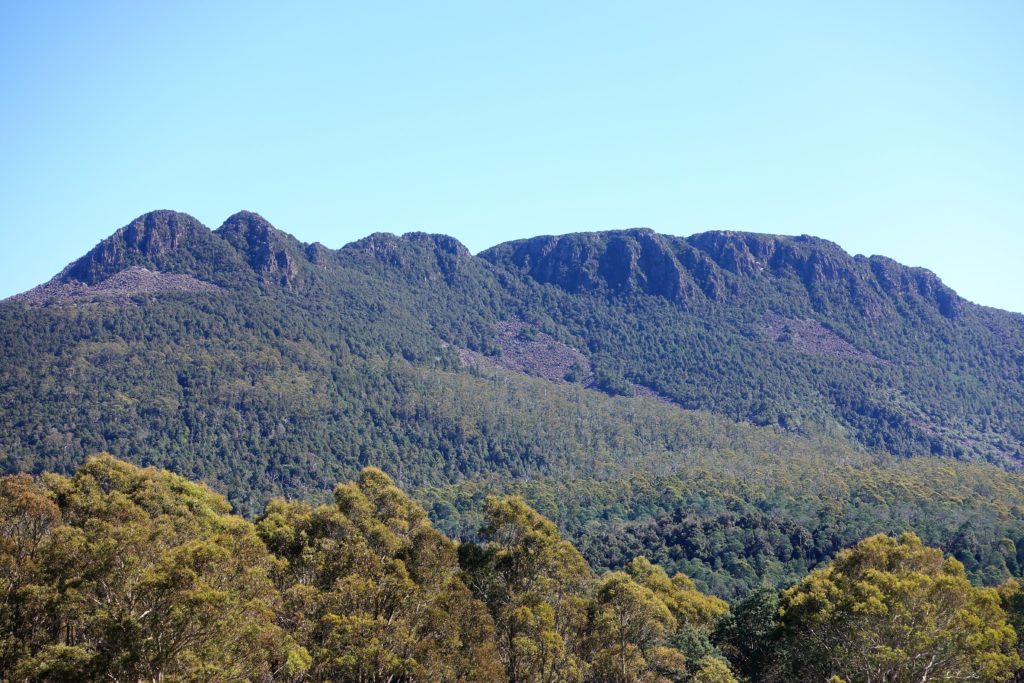 On Thursday, Cédric and I, not wanting to leave the area too soon, decided to cycle west through the Western Tiers. After much contemplating the previous day, we decided to not cycle to the heavily-touristed iconic NP of Cradle Mountain, but rather take our time with a few detours while going back towards Devonport. We took advantage of our lax schedule to visit the Trowunna Wildlife Refuge along the way. After seeing multiple animal carcasses on the side of the road, we figured that seeing more living wildlife would enhance to our Tasmanian experience.  At the refuge, we saw multiple marsupials (or the other weird animals of Australia that are cuter and not dangerous): Tasmanian Devils, wombats, kangaroos, quolls. After our time there, we continued cycling through Paradise and around Mount Roland to Growie Park.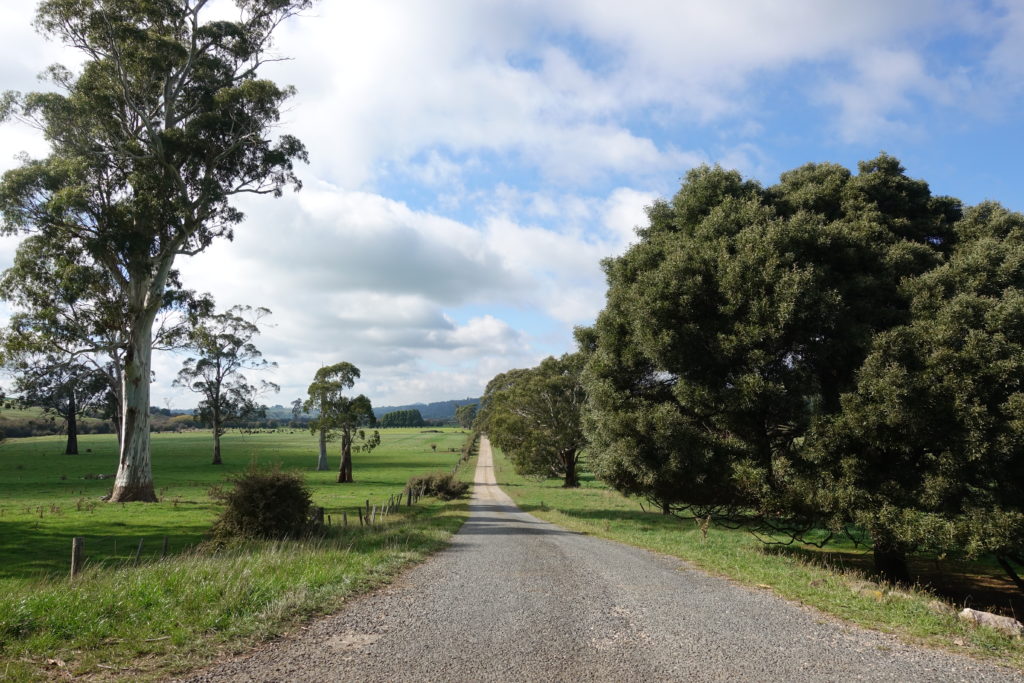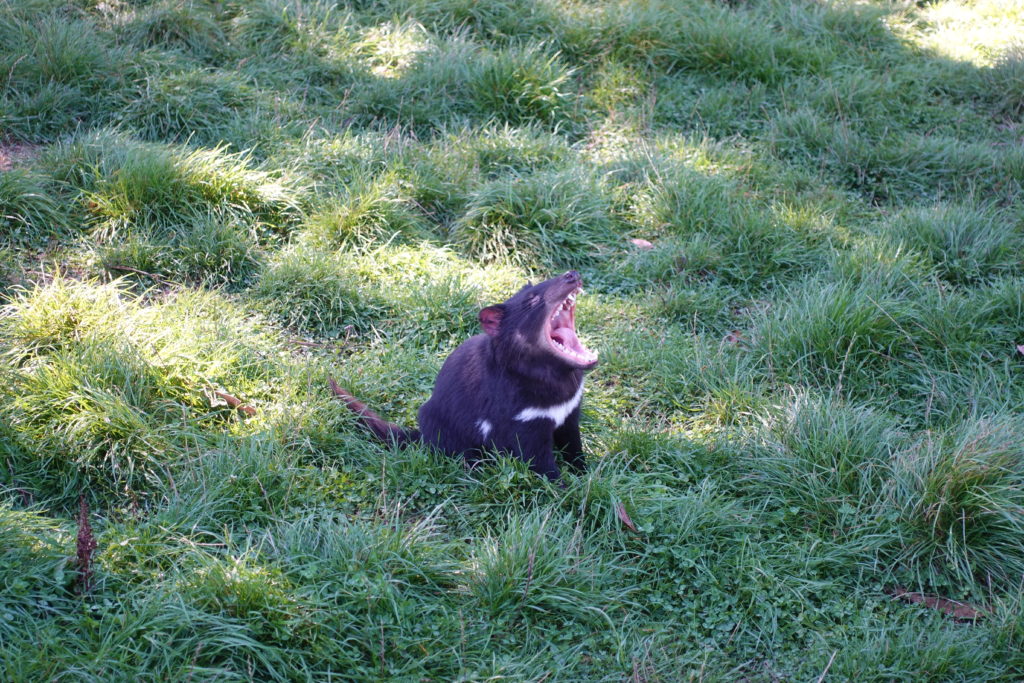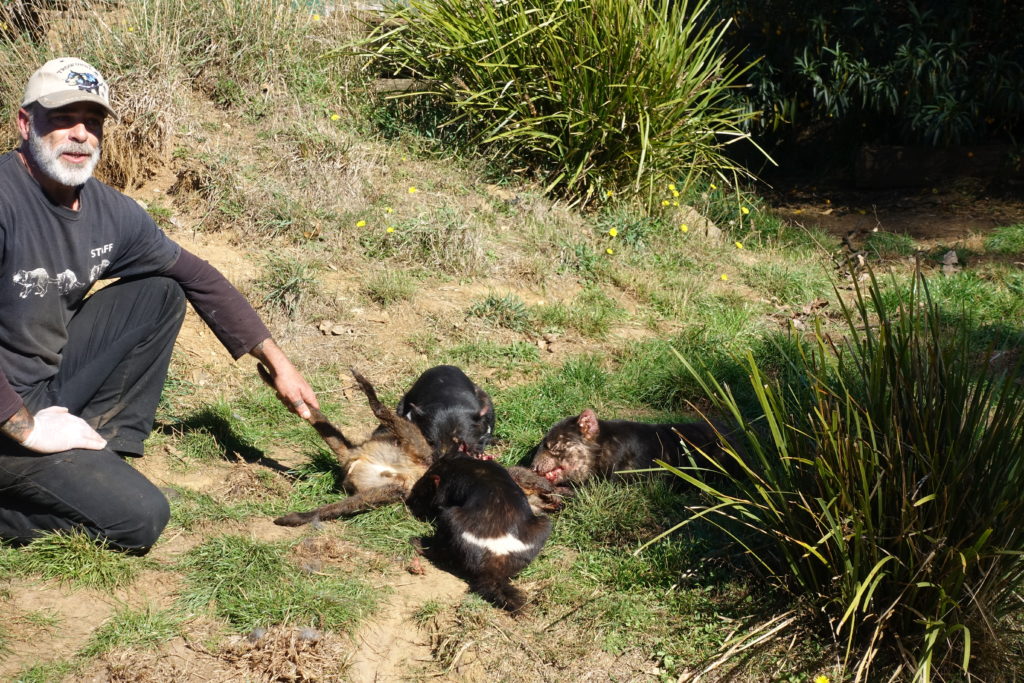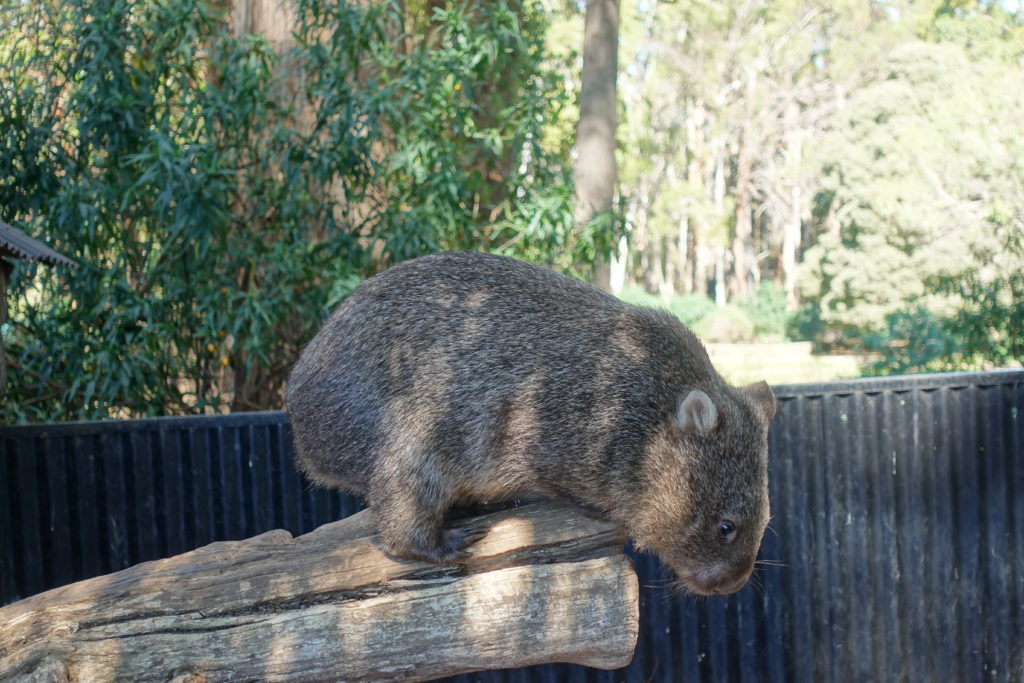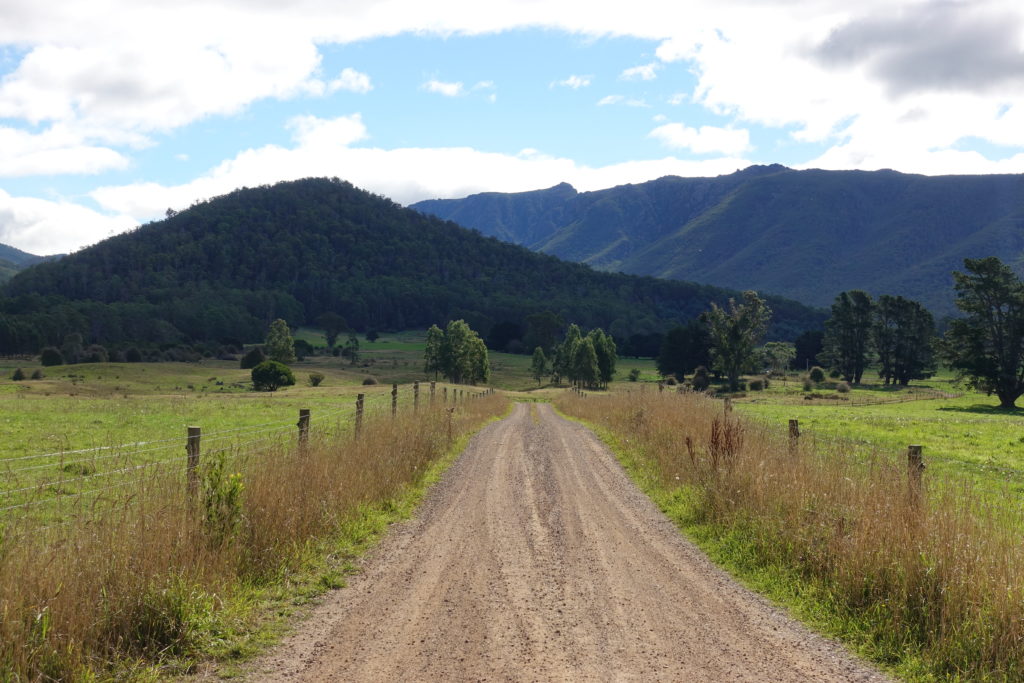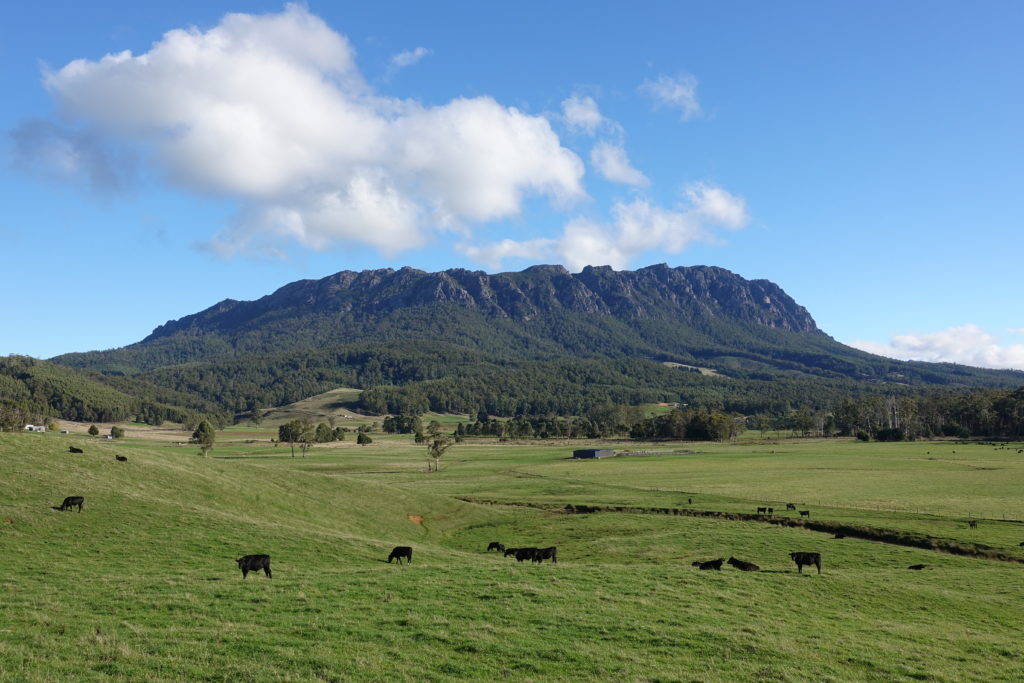 For our final day in Tasmania, Cédric and I took a backroad to Sheffield, a mural town, where we hung out on the street eating baked goods and fielding questions about our bike from passersby ("That's a strange setup, I've never seen a bike like that!", or "- Hey, I remember your bike, we met a few days ago – Confused and trying to translate some weird Australian dialect, Uhh yeah probably…I can't remember all license plates! who was that old guy?!?"). Our day continued down undulating roads towards Devonport and we finished at a campground near the ferry terminal, where we were departing for Melbourne the next morning.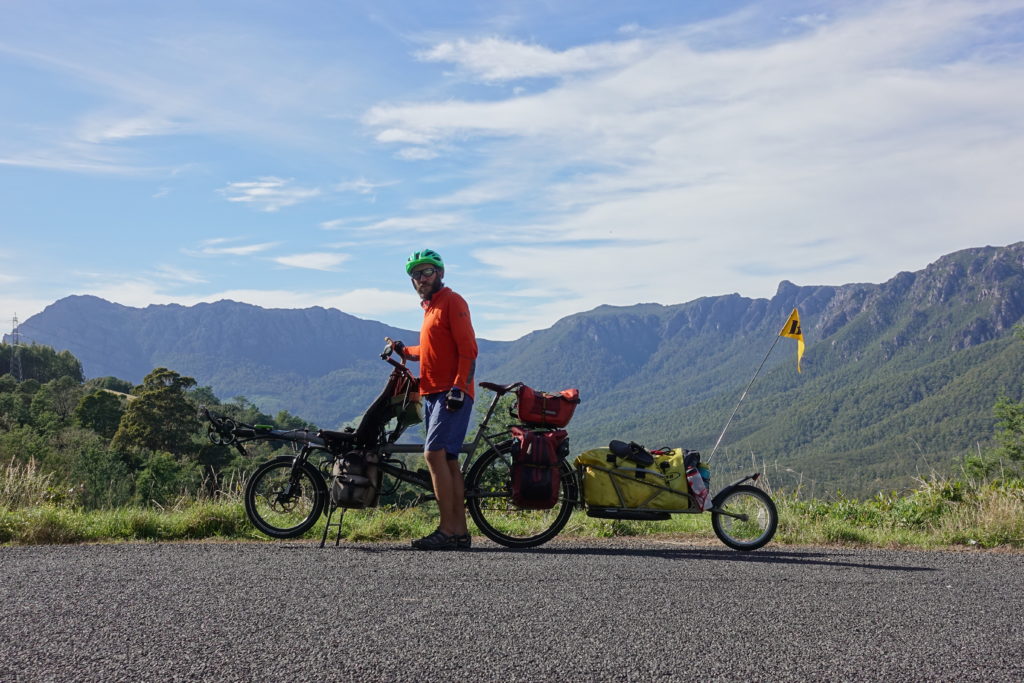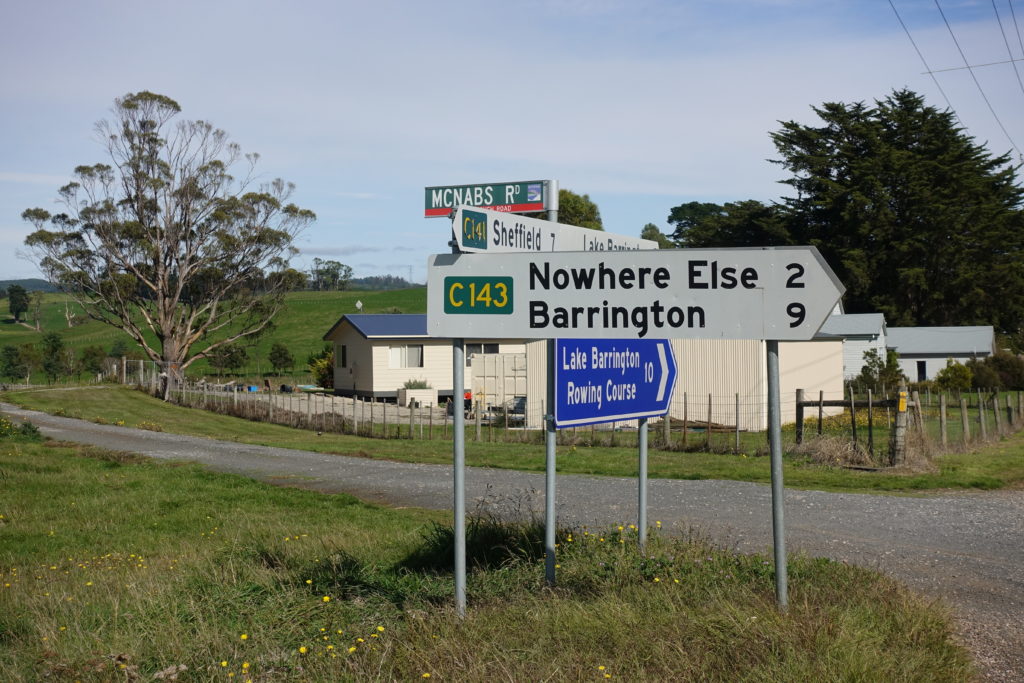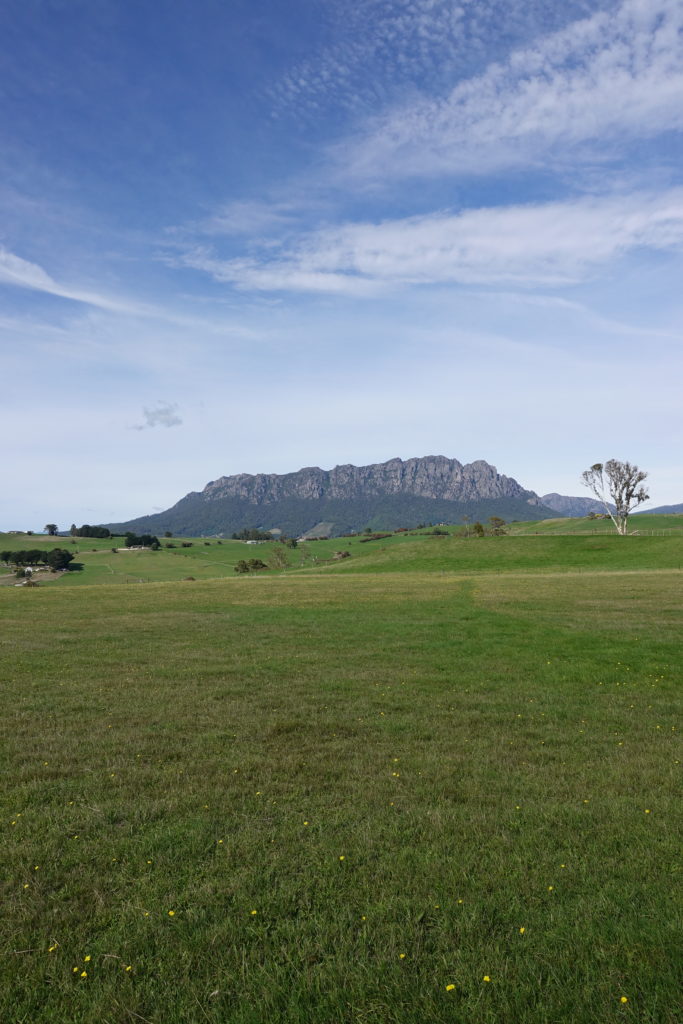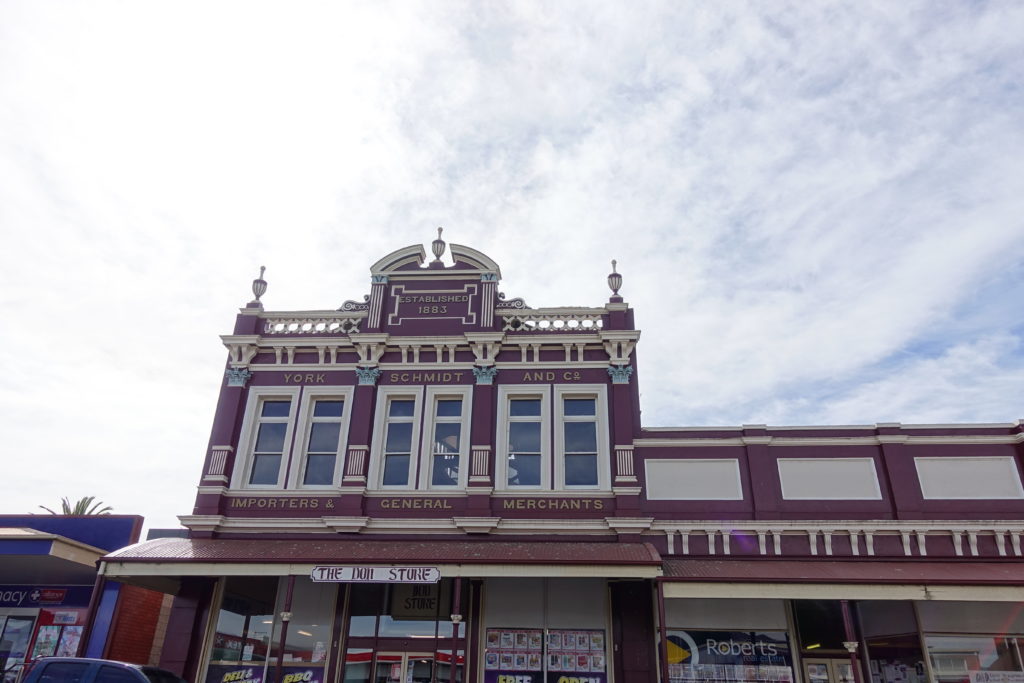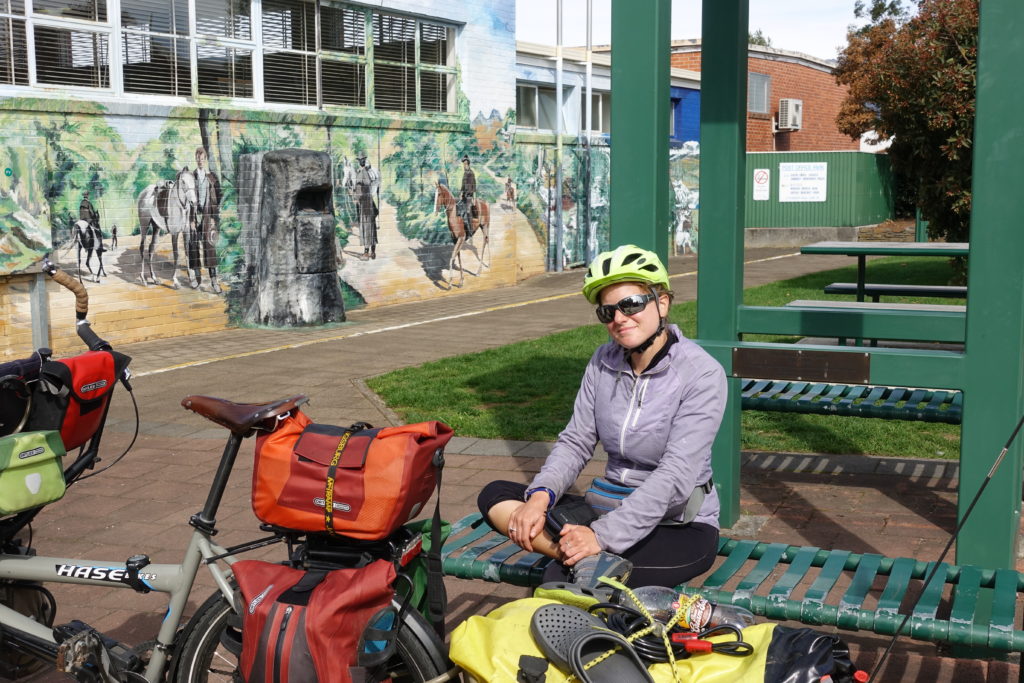 Over our two days in Melbourne, Cédric and I have been gathering new parts for bike maintenance: a new rear chain (they need to be replaced after a few thousand of kilometers) and a welder who could fix  our handlebar once again (a combination of forceful wind gusts, steep uphills, poor welding, and the strength emanating from Cédric's shrimpy lobster (Cedric's correction) arms resulted in a failed weld). Since we were in such a large city, we sought out the help of a professional who knew exactly what they were doing – aluminum welding is a little tricky. The bike is now fully functional yet again and we will be cycling off to Sydney and then along the coast towards Brisbane.