Note about the title: we've been slightly amused about Australian English
Where we left off, in Swansea, Tasmania, we spent the following morning hugging the coast – still stopping every chance that we could to take pictures and soak up our remaining time on the beautiful East Coast. For lunch, Cédric and I stopped in Tribuanna where I introduced him to the combination of French fries and hummus. As a side note, we've been eating a pot (200 g) of hummus nearly every day on the road. The rest of our day was spent following the gorge of the Prosser River to Buckland, where we stayed on the grounds of the Buckland Inn.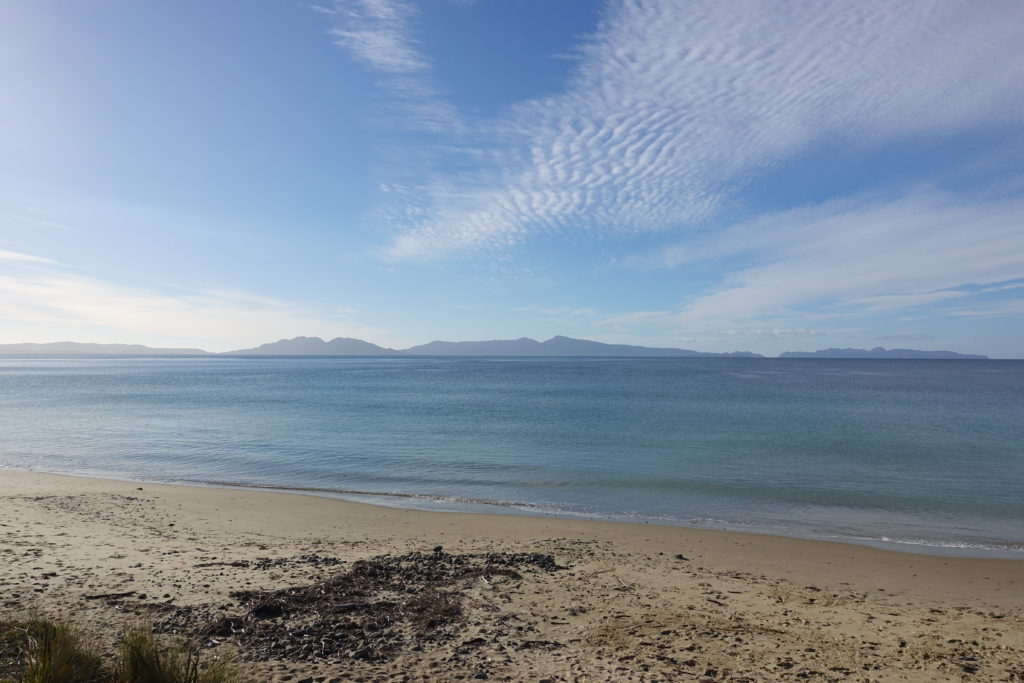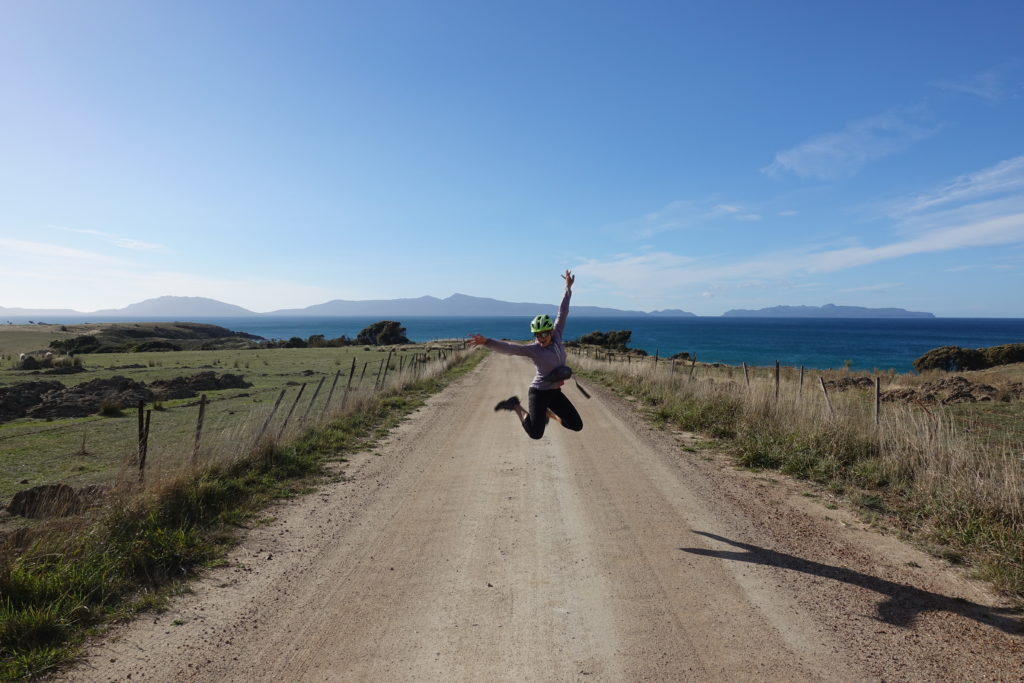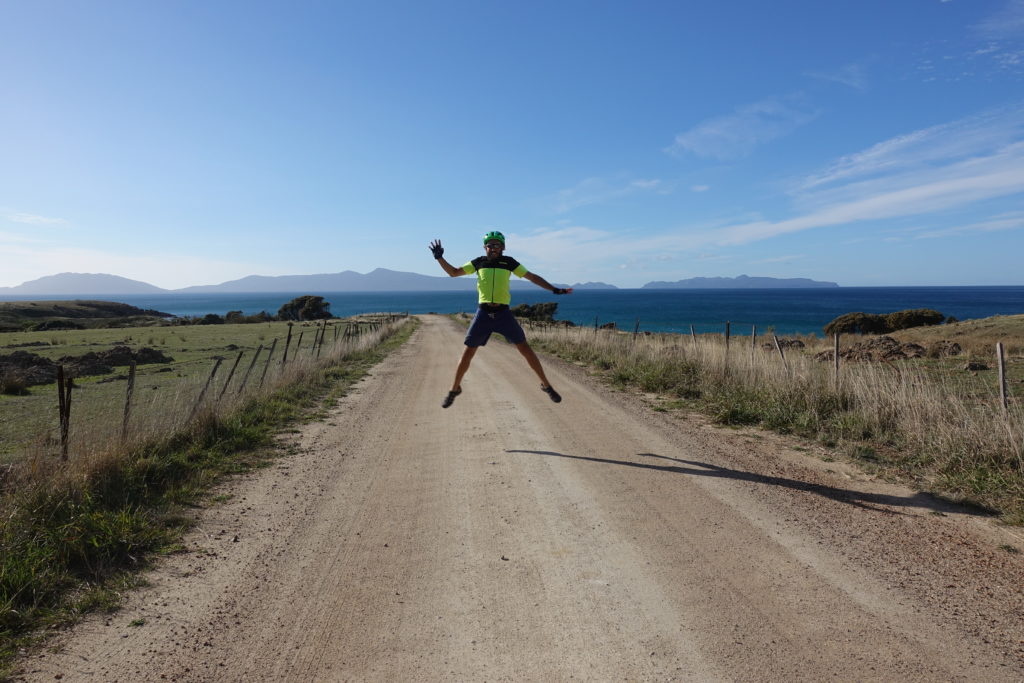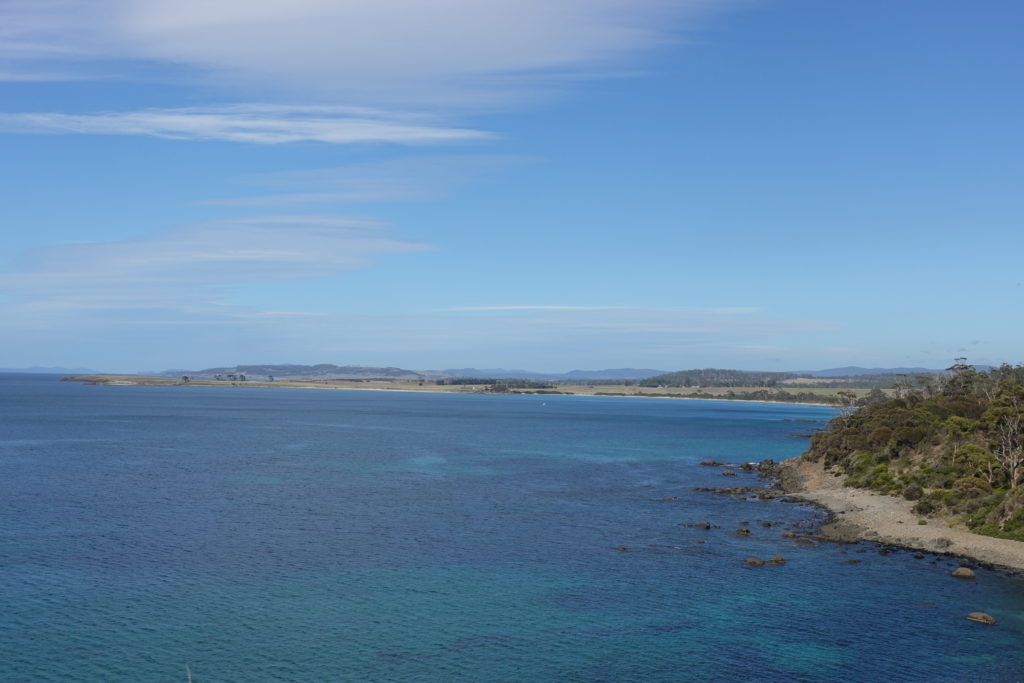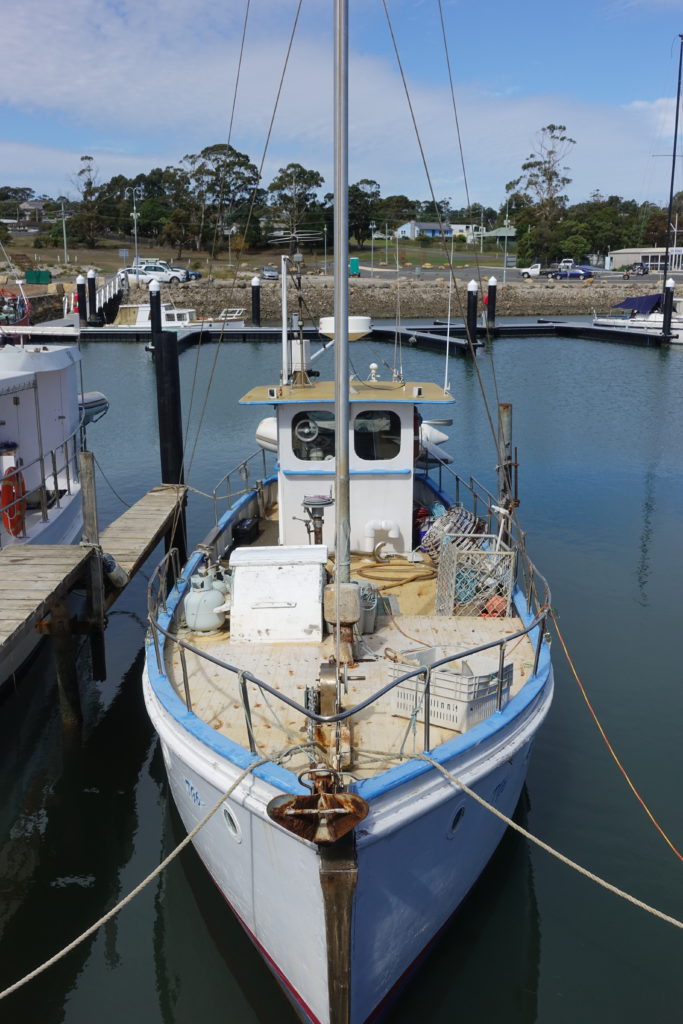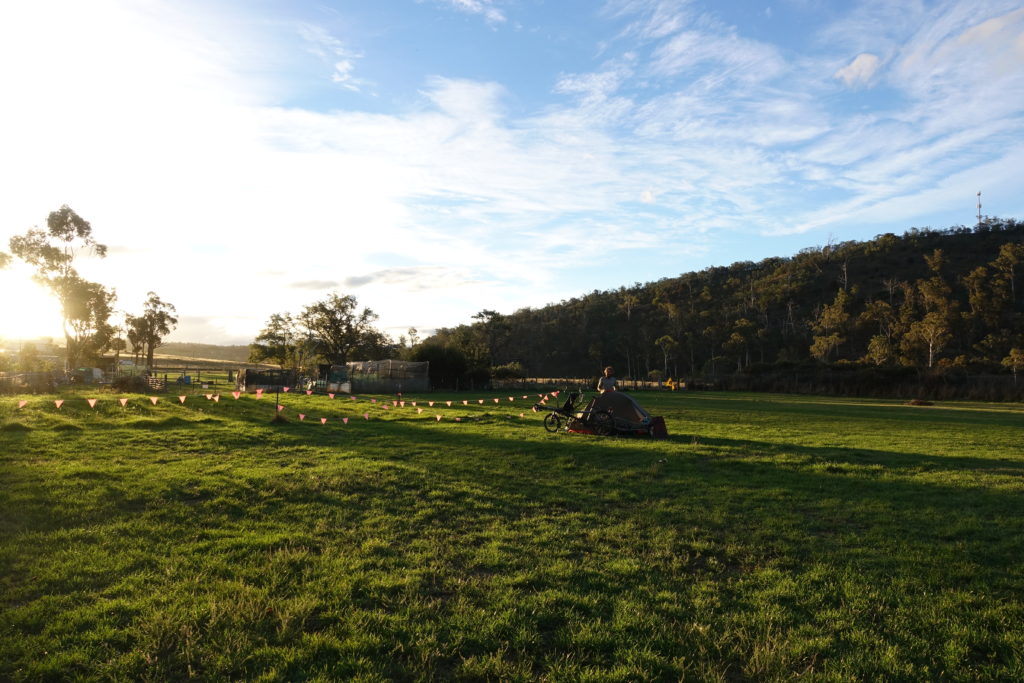 Friday, Cédric and I continued along the A3 towards Hobart in rapidly changing weather and headwinds. We had a morning shower followed by spots of sun here and there. As soon as we weren't protected by the hills, we were reminded of the weather with blast of wind. While cycling, we were amazed to be greeted with so much traffic towards the coast, mostly people from Hobart with their boats and caravans going somewhere for the holiday weekend. Our direction, thankfully, was less trafficked. On our way, we took a detour to see the historic town of Richmond, where colonial sandstone buildings and a prison from the 19th century still stand. Or way into Hobart was less than ideal since we had to navigate inadequate bike paths downtown. What our GPS said is a bike path would turn out to be a narrow, winding hiking path along the shore and we barely fit through the pedestrian sidewalk of the Tasman Bridge. In the evening, we ended up at our host's apartment – Fiona and Cameron – and were happy to share a meal together.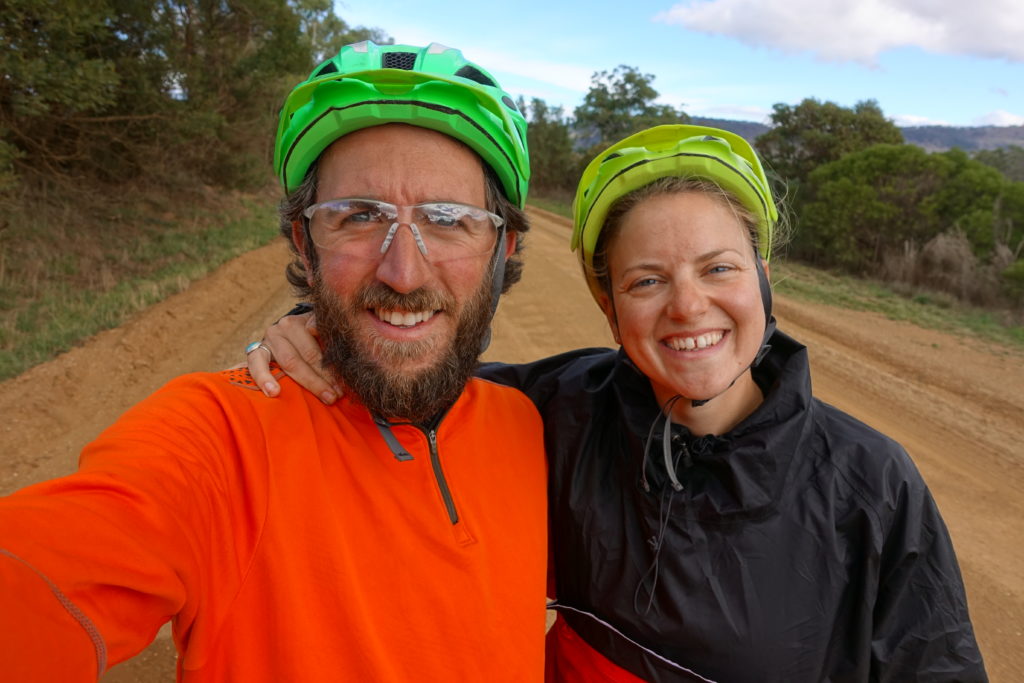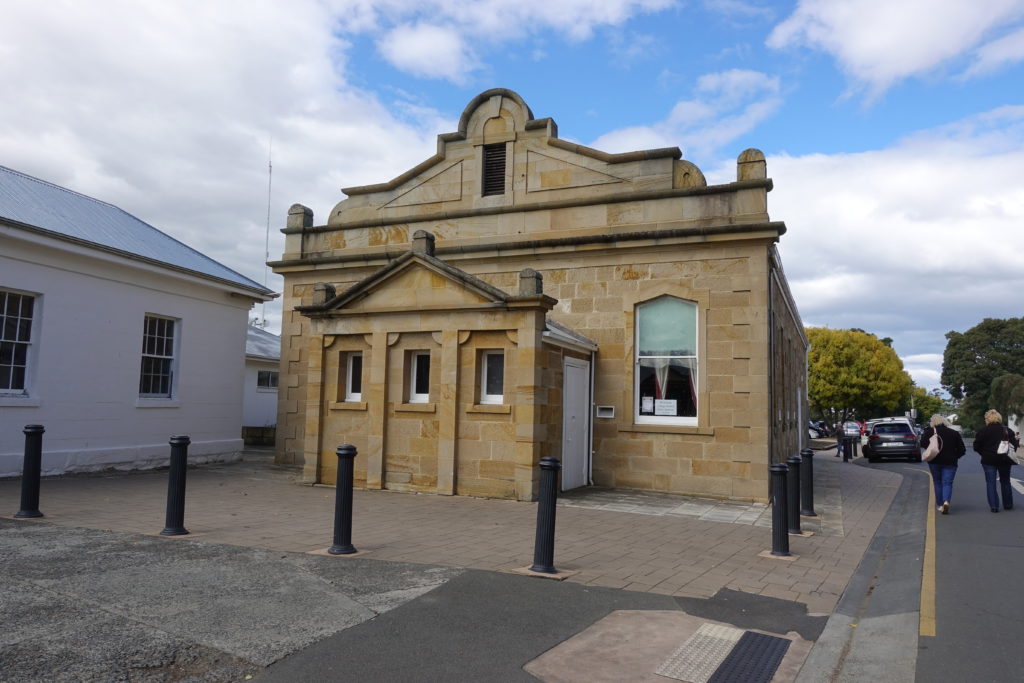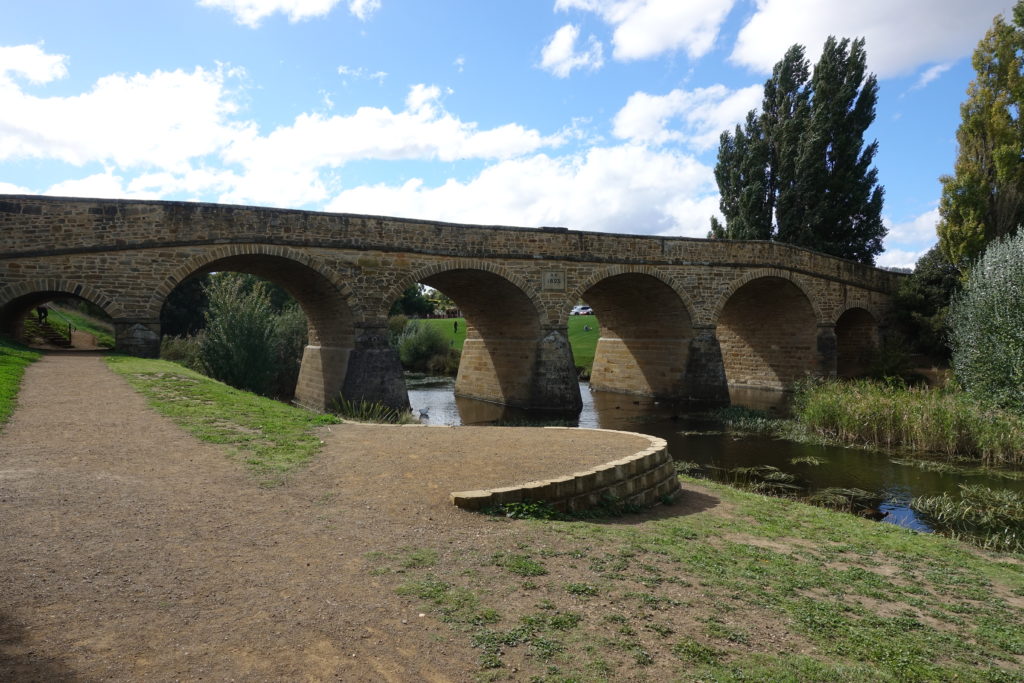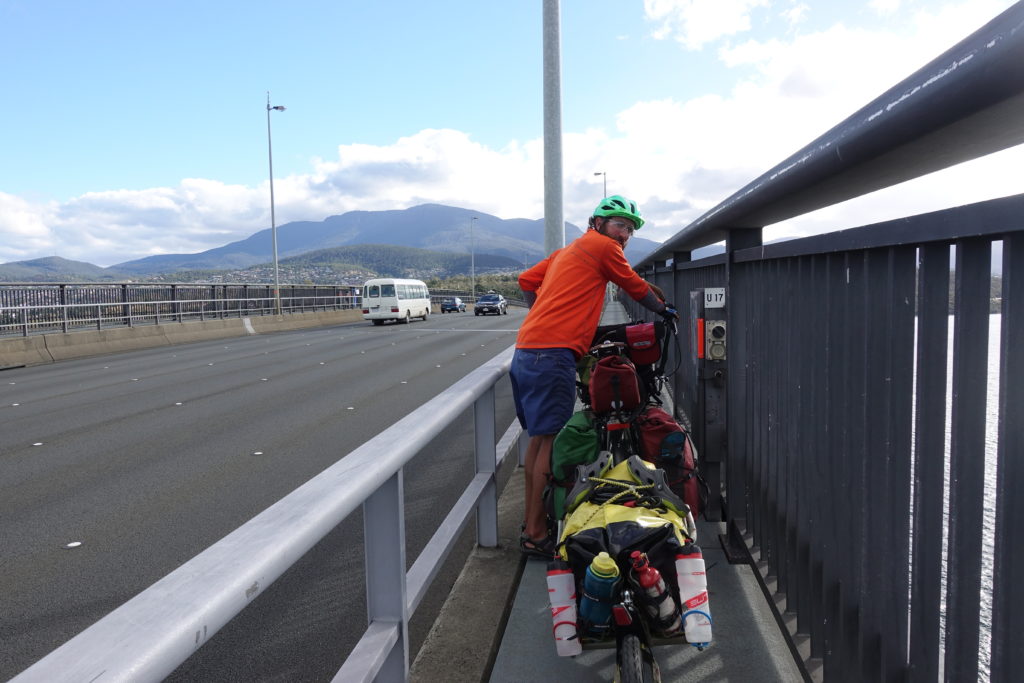 Saturday, Cédric and I used the day to explore Hobart and see the famous MONA (Museum of Old and New Art). We biked out, unencumbered by our normal luggage, to the museum and milled around its various artworks for a few hours. Intended to be a "subversive adult Disneyland," the museum succeed at exhibiting thought-provoking artworks across various media; examples include multiple Wim Delvoye creations, such as Cloaca Professional (a series of connected flasks that turn food into excrement) and Tim (a living adult who showcases the artist's tattoos on his back), along with Candice Breitz's Queen (a montage of screens with fans singing to Madonna's Immaculate Collection). I came out of the museum mystified by the creativity of the human mind as well as wondering what defines art. After biking back into the city, Cédric and I used the last few hours of daylight to explore Australia's second oldest city.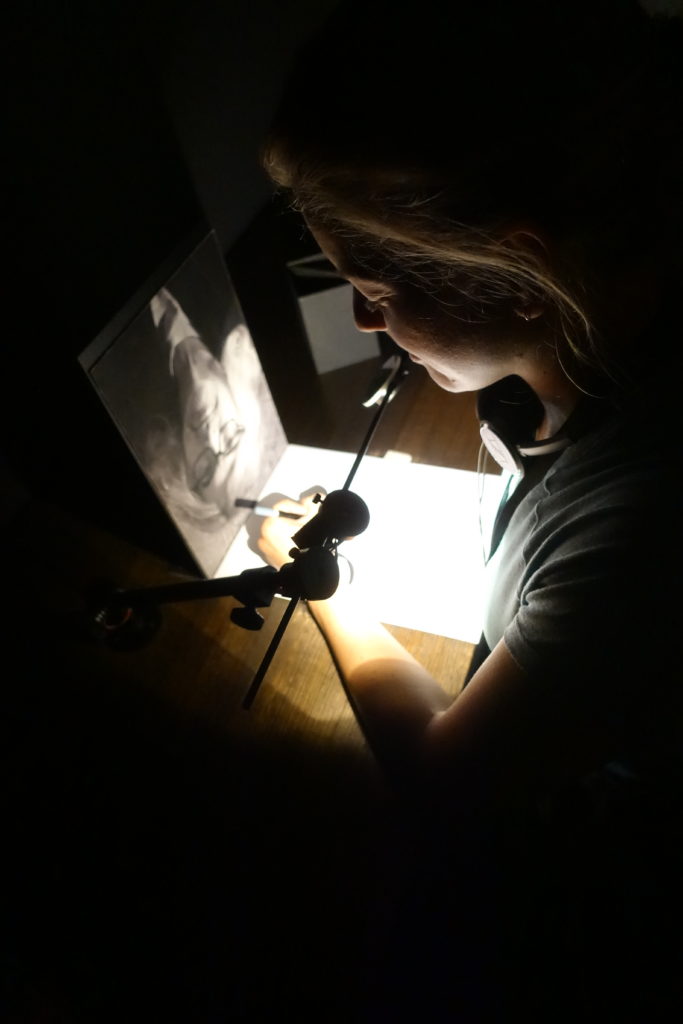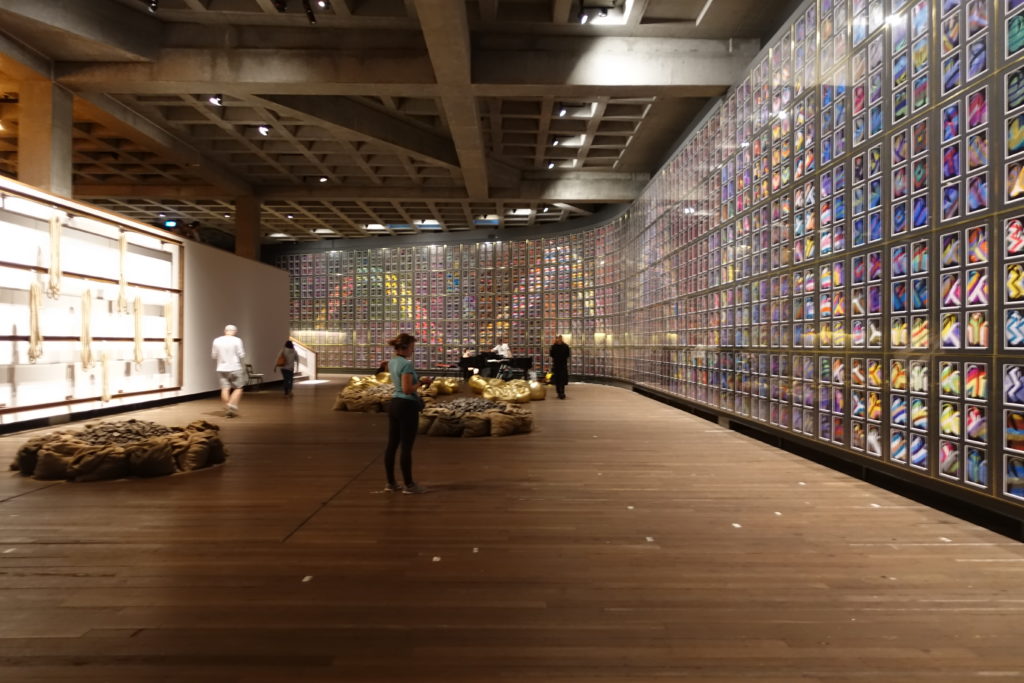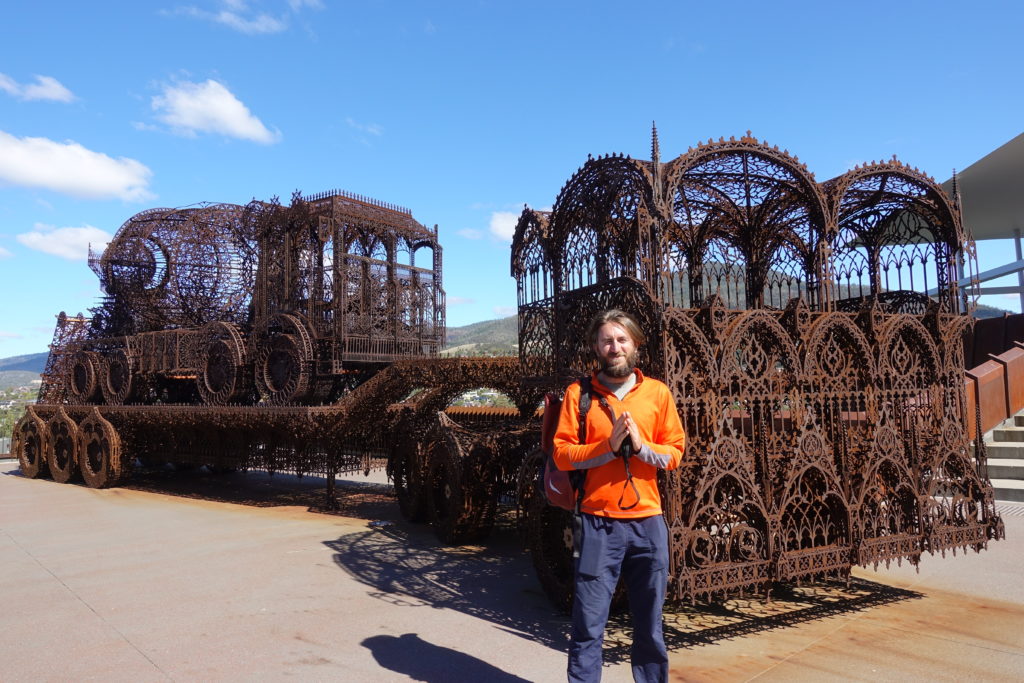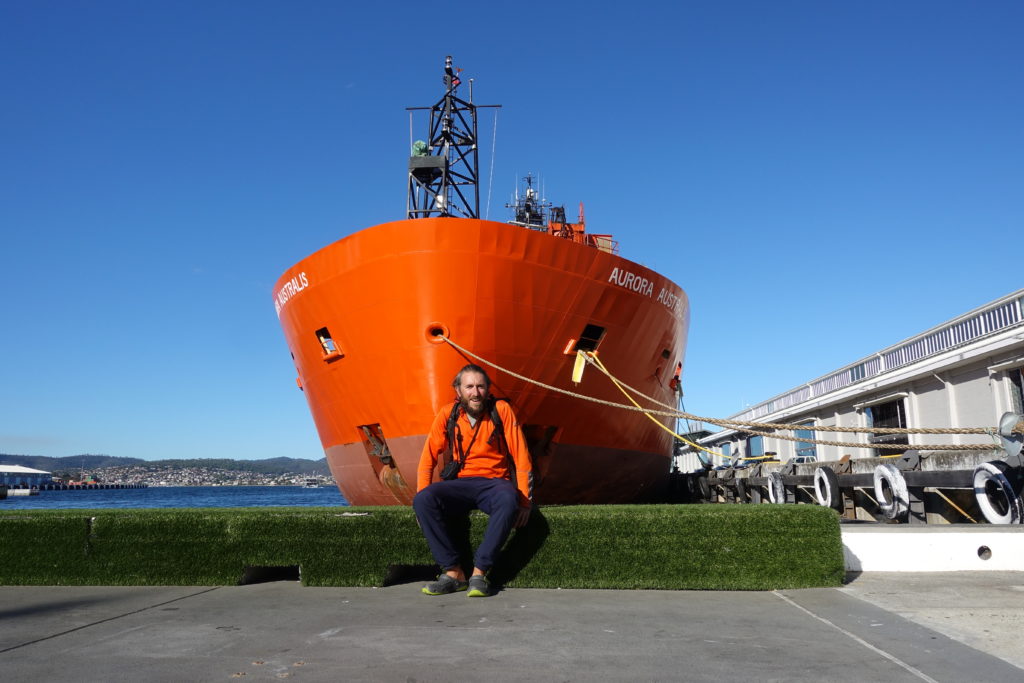 The next morning, Cédric and I packed our things and set off to ride back to Devonport in the north of the island. What initially started as a mild autumn day became a struggle against heavy winds, hills, and looming rain. The moment we started cycling west up the Derwent River, we knew that the day wasn't going to be easy. We rested a bit for lunch in New Norfolk before continuing onward over hills to Hamilton, another colonial town with multiple buildings from the 19th century.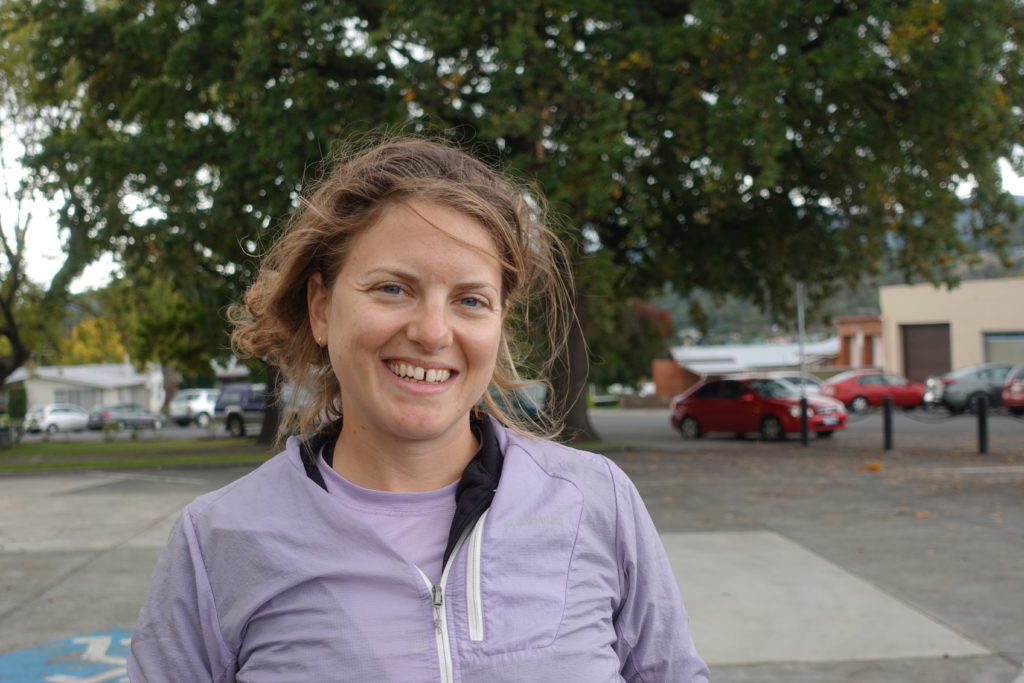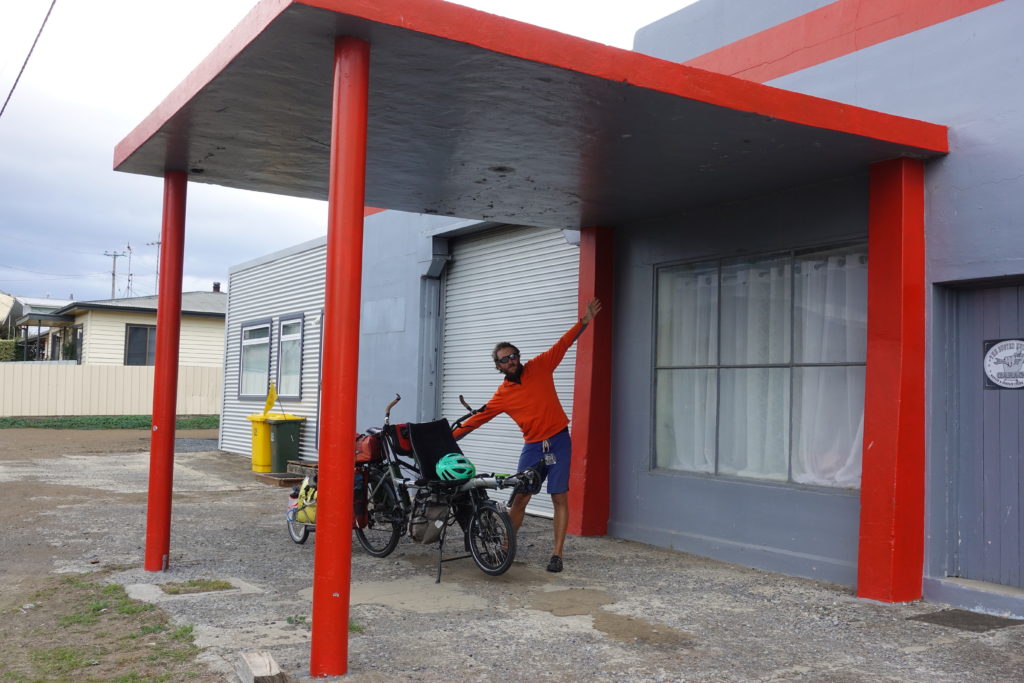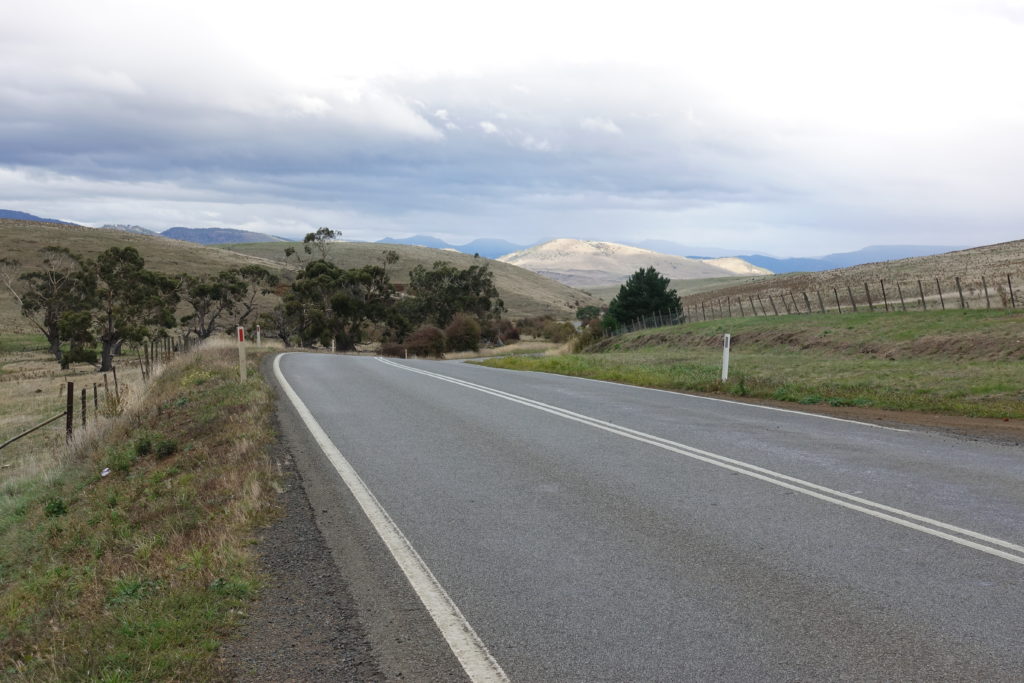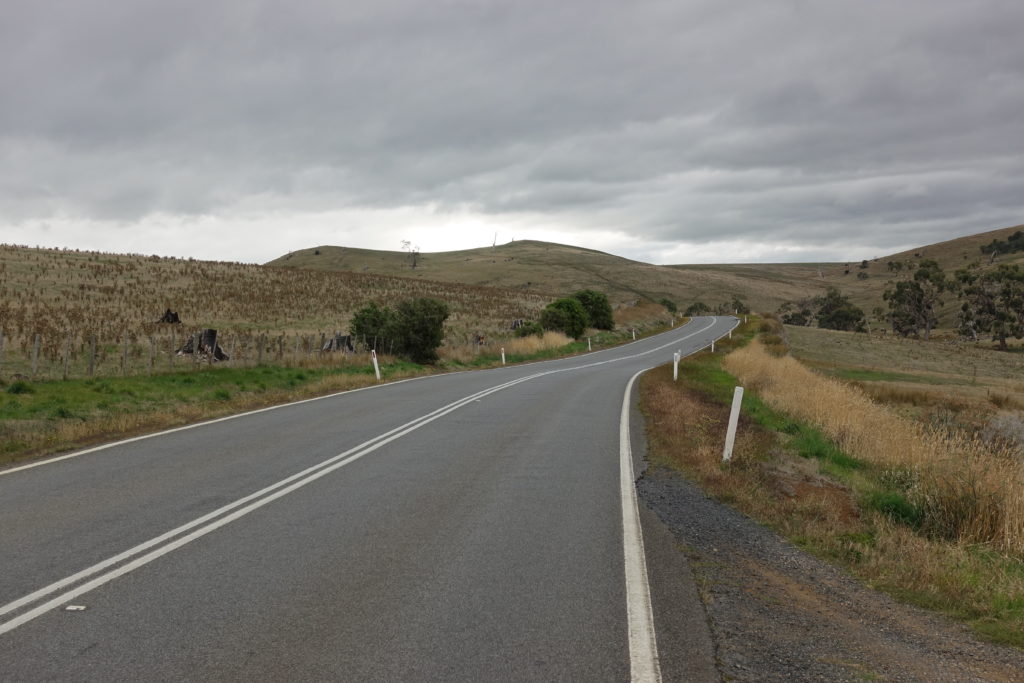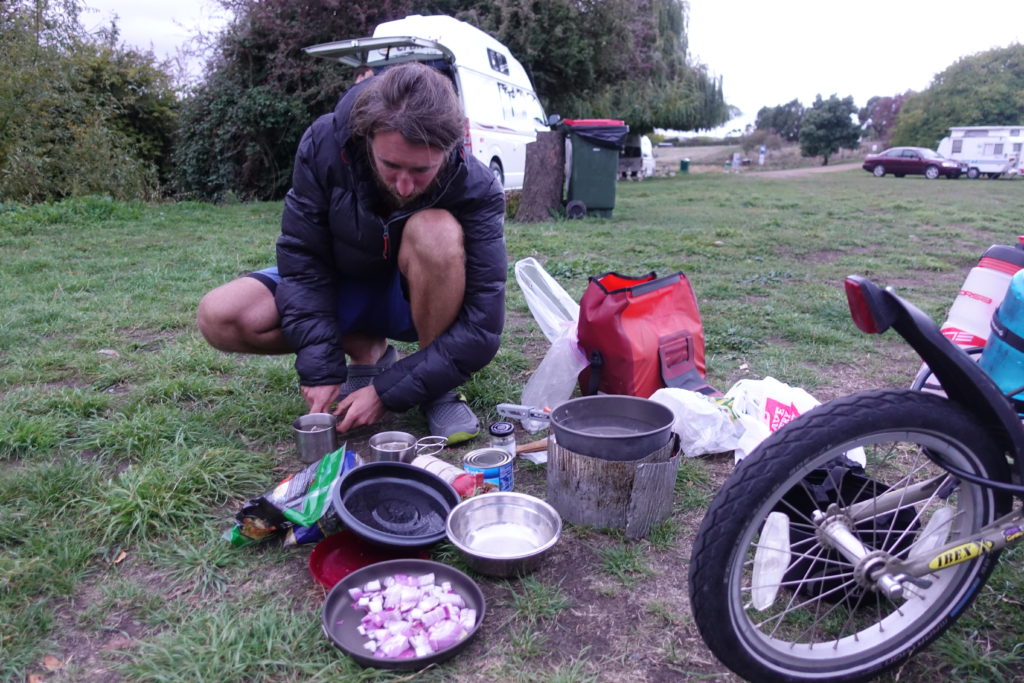 When we awoke on Monday, the wind and depressing weather had not changed – we could watch storms roll over the nearby mountains and the farmland provided no shelter from the gusts. The only time when we found refuge from the wind was when we were on forested mountain road, but even then, we had to deal with never-ending inclines. The wind was so strong on that day that it would make difficult to control the tandem, either because our speed would go so slow with headwind (and 4km/h on the tachometer has a bad impact on the moral!), or because of side gusts. Luckily the traffic is very sparse in Tasmania, and drivers really great: no problem waiting behind you if it's dangerous, no animosity, lots of smiles and thumbs up, and it is possibly the first country where people do respect the 1,5 m distance passing law (and yes, if you did not know, it is also probably valid in your country!). We ended our day, exhausted, in Tarraleah. While we were setting up out tent, we were pleasantly surprised to see wallabies close by eating grass. Our animal encounters continued later in the evening when we heard Tasmanian Devils screeching in the bush, fighting over their evening meal.