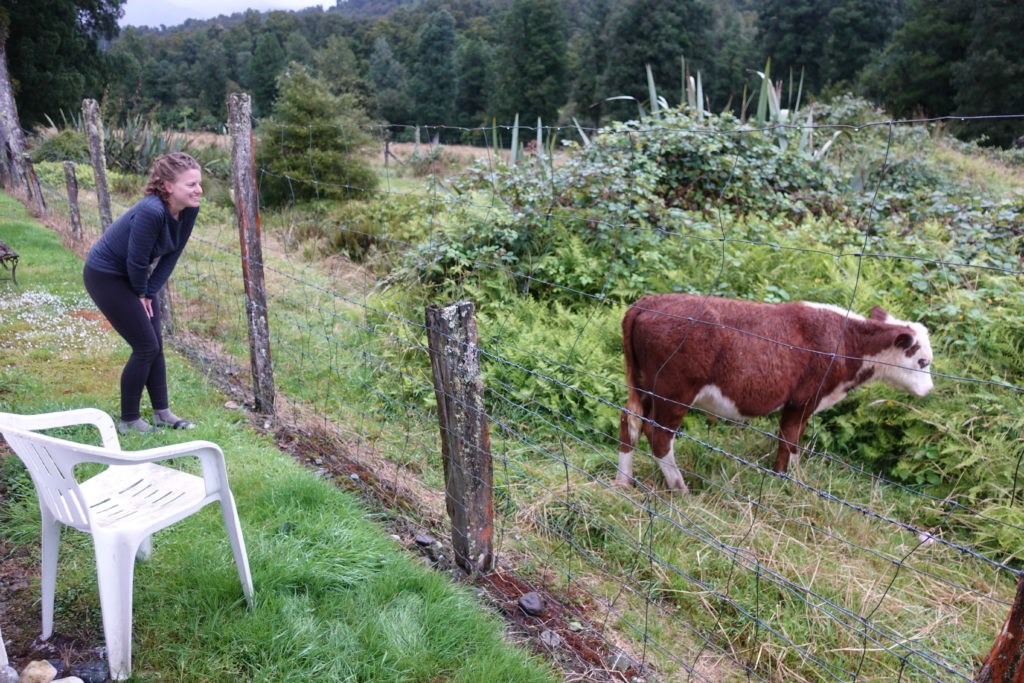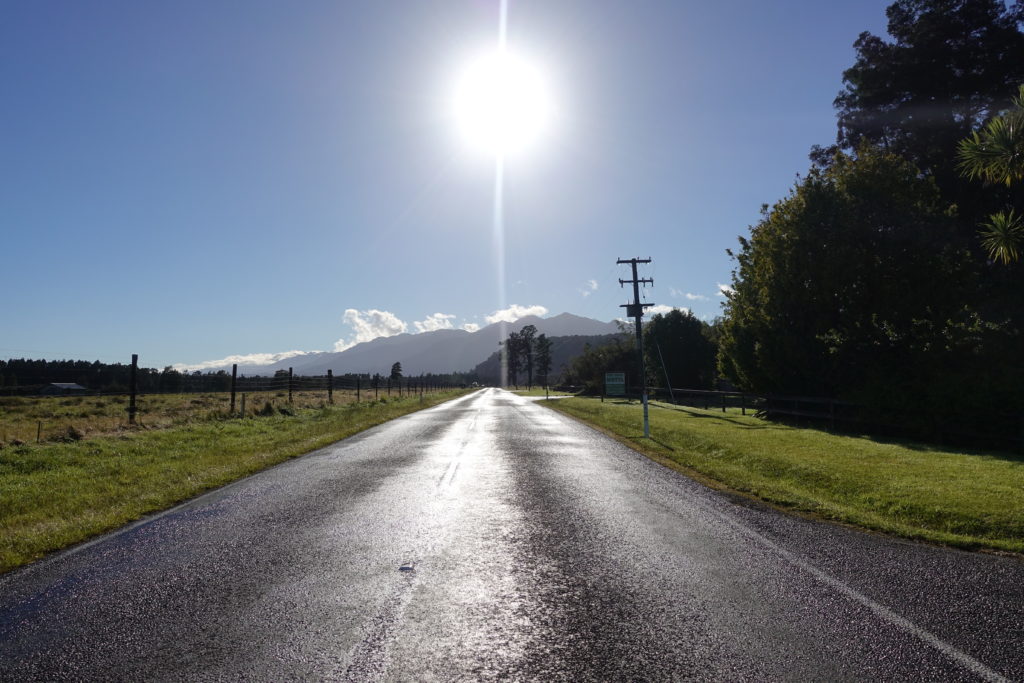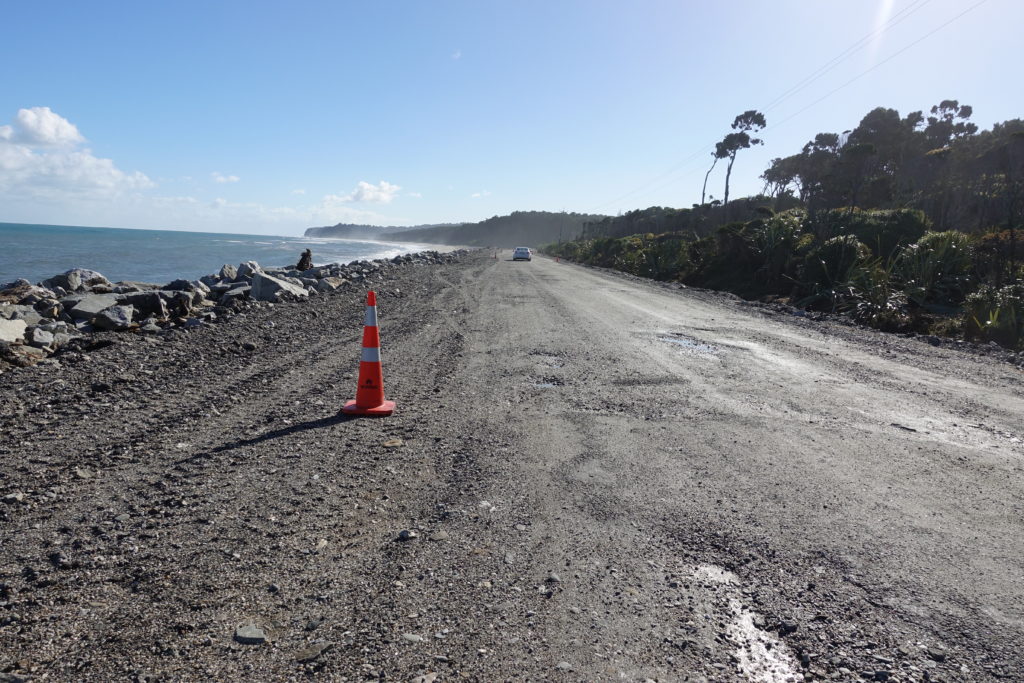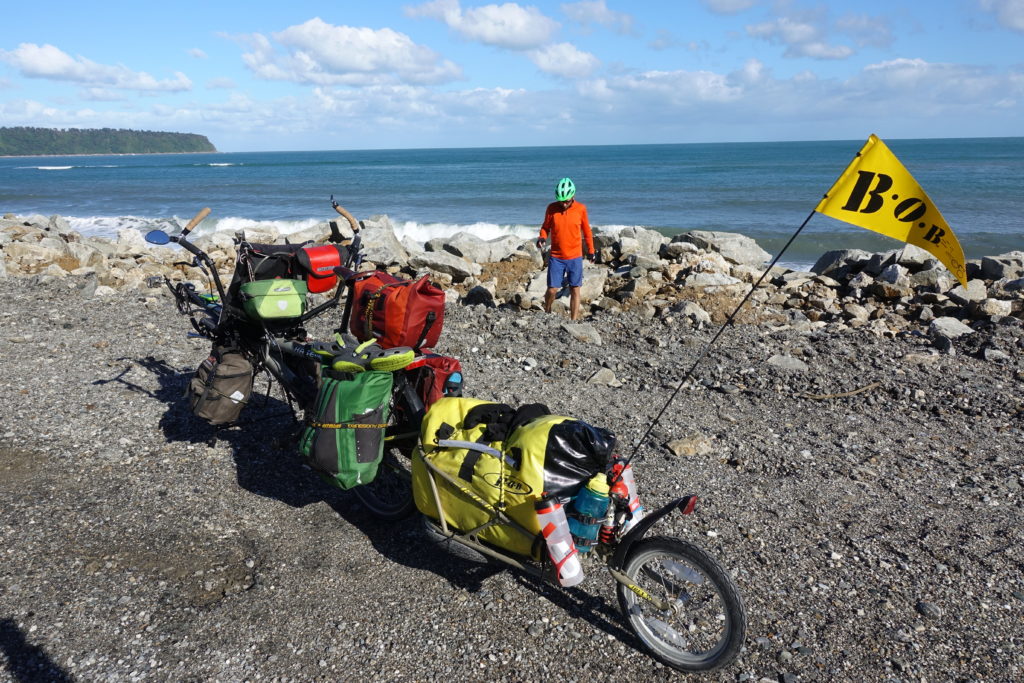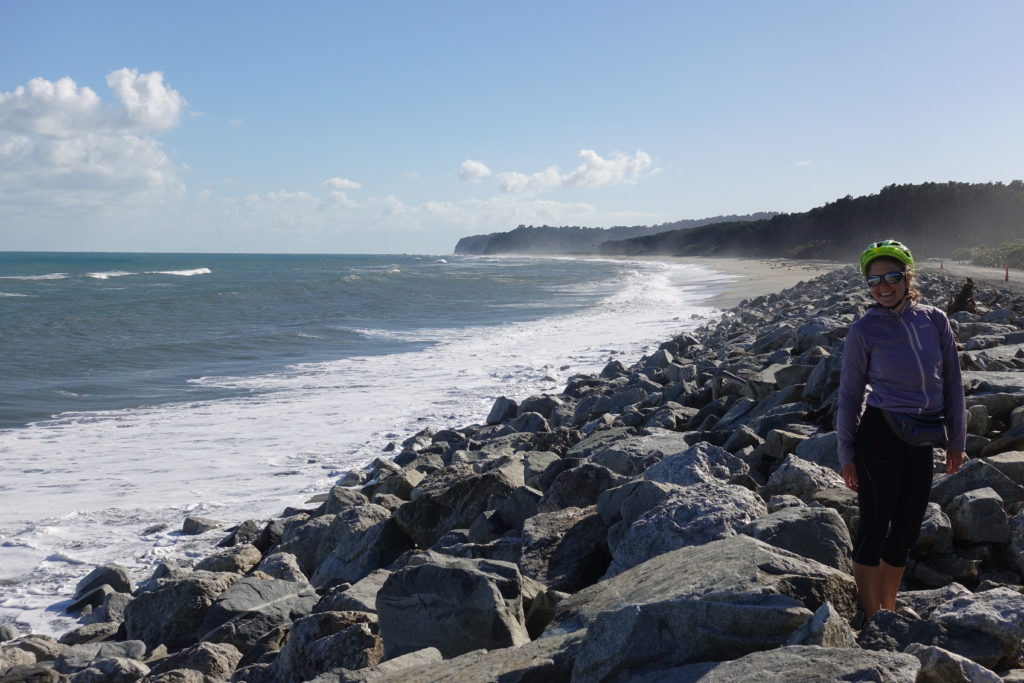 Note: this was written for the dates Feb. 1st to 6th … reliable internet has been a bit of a bother to find (I'm using grocery store Wi-Fi right now).
Over the course of the two nights we stayed in Greymouth, the storm that we endured turned out to be quite damaging for the South Island. Thursday's high winds blew down thousands of trees and the storm surges and heavy rainfall washed out several parts of Highway 6, our planned route, on the coast. (cyclone "Fehi"). Cédric, Matt -a fellow cyclist, and I, feeling rather intrepid (and cooped up in the hostel) ventured out into Greymouth Thursday midday to see the ocean in action (although once we walked out into the category 1 winds, I kept muttering about how we were going to be impaled by flying sign posts). On the coast, nearly the entire beach was swallowed by the king tides.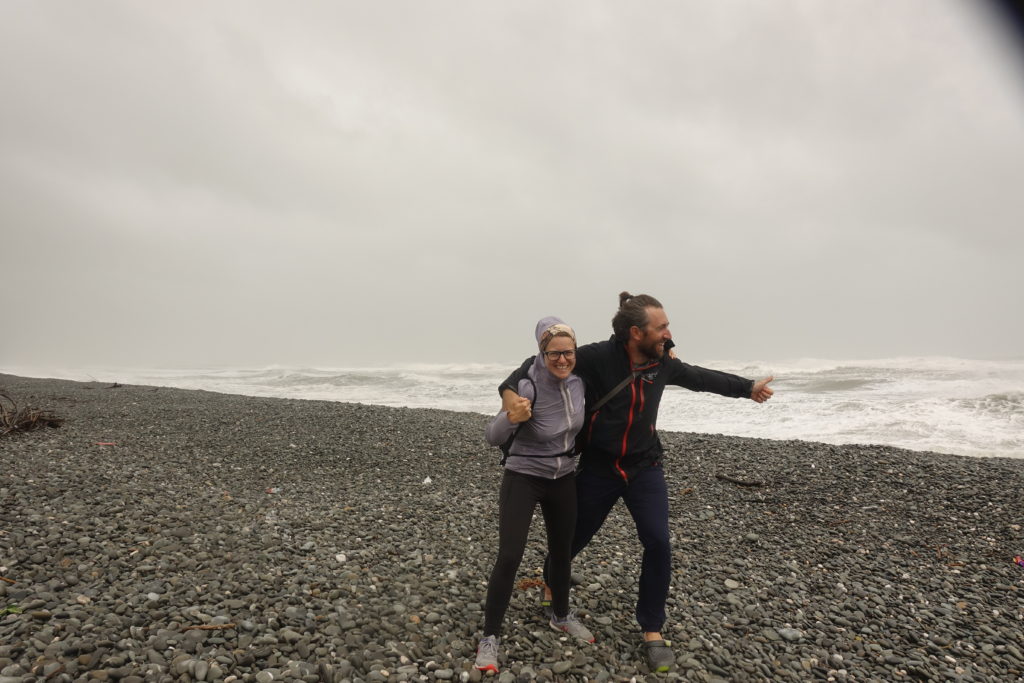 Friday, we awoke to heavy downpours and had to wait in the hostel living room for the storm to finally pass. As we bided our time, Cédric and I started scrolling through New Zealand news sites, the cyclone's aftermath appeared more serious than we anticipated – tourists were trapped in cities on our route and mudslides destroyed sections of the highway. Our plans to continue the West Coast Wilderness Trail southwards were becoming bleaker the more we heard about the current situation. As the storm cleared, and discussion with other cyclists at the hostel, we decided that we were going to forego the Wilderness Trail, as it seemed that the chance of coming across fallen trees was more than likely.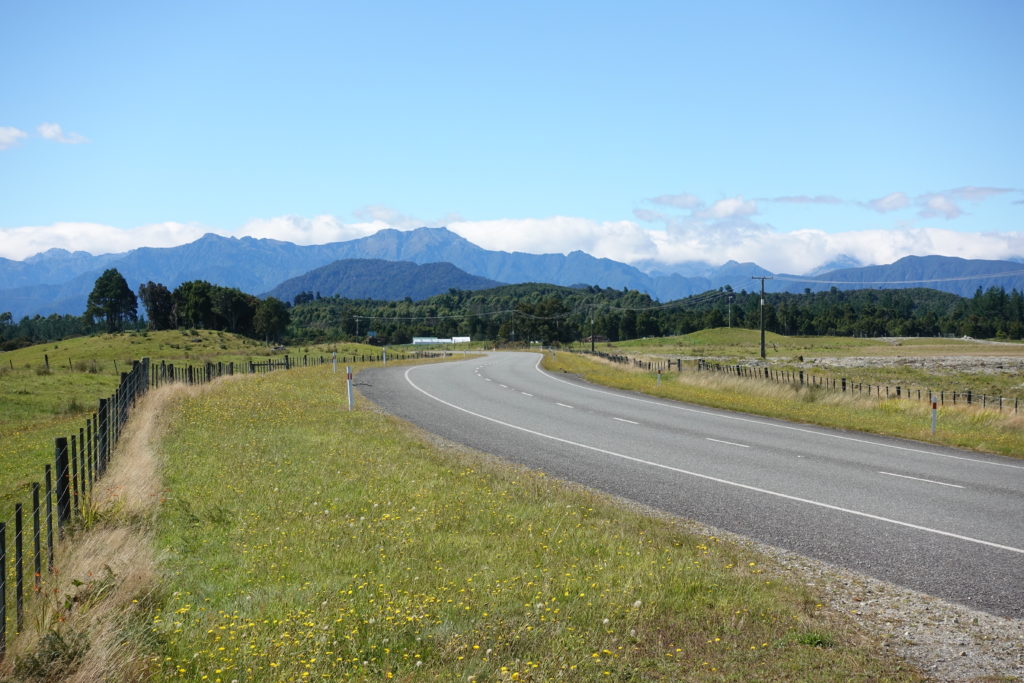 Instead, we decided to bike a short flat 40 kms to the next city, Hokitika. Being a little restless after two days locked indoors and annoyed at a heavy traffic of people probably feeling the same, Cedric decided to do the 40km non-stop as a time-trial. Cassie asked in Hokitika if we had headwind or tailwind, as it felt easy and pretty fast (we had continuous headwind…). After we arrived at our host's house (thanks Kevin!), Cédric and I inspected the city and the storm's damages. Apart from a few damaged sheds, it seemed (to us at least) as though the city was already on the mend and the streets were no longer flooded. That night after sunset, Cédric and I checked out the glow worm dell near the city.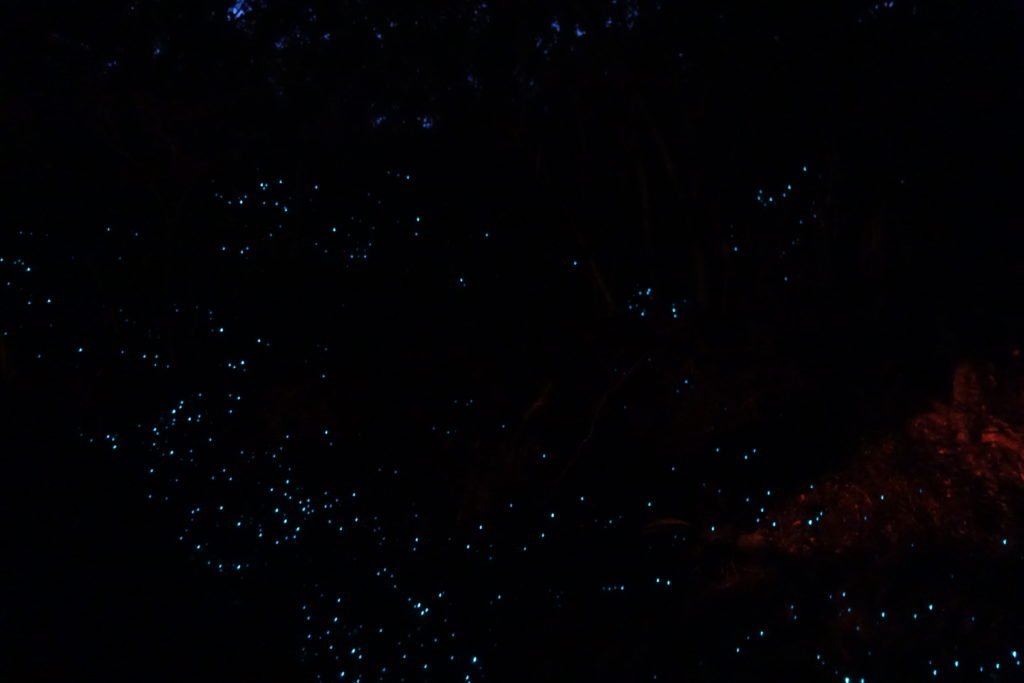 The next morning, after hearing about the continued road closures and trapped tourists south of us, Cédric and I decided to push south anyway, figuring that the fallen trees and washed out roads were a minor disruption for cyclists, as we are more maneuverable than cars and trucks. Since it seemed that the closed-off towns might have food shortages for a few days to come, we loaded up the rig with seven days' worth of food supplies in Hokitika and set off down south in sunny weather.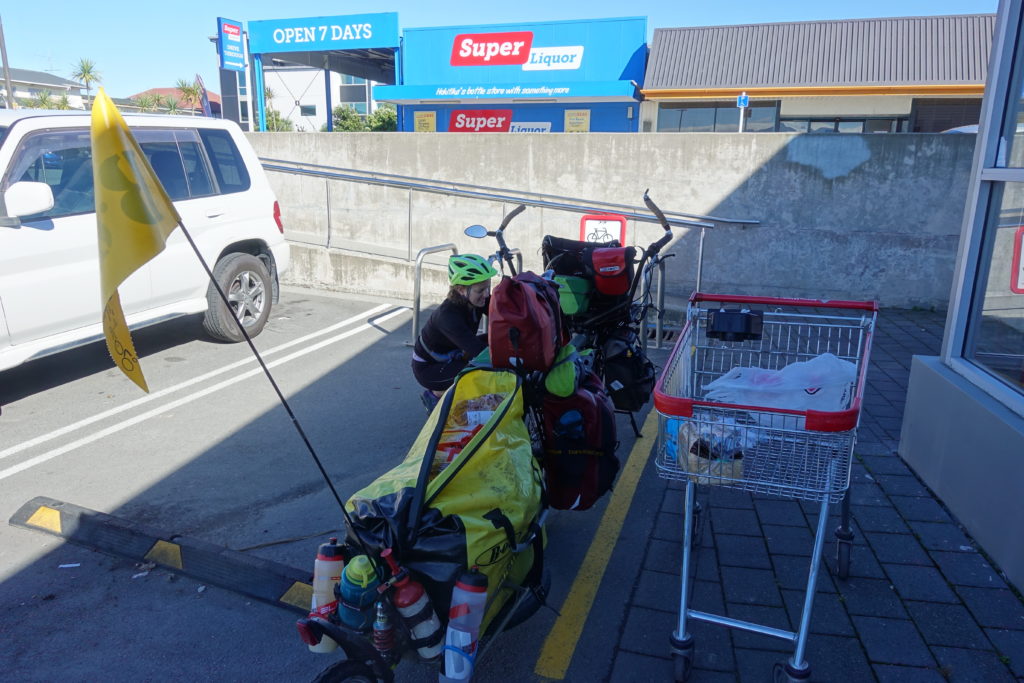 In spots along the road, we could see spots where trees had fallen and the earth had given way. Our night was spent at a campsite in Harihari, at a near-empty, Shining-esque hotel (seriously, I heard kids laughing and running around although none were to be seen the entire time we were there). A good night's rest seemed promising, as the hotel was eerily deserted, but we were woken up by some meth-heads (and patrons of the campsite) partying at 3am. After Cédric asked them to be quiet, their response was that only the manager could tell them to shut up and proceeded to turn up the music in spite. Alas, since we were camping on the lawn of the creepiest and emptiest hotel known to this side of the West Coast, no manager could be found. So, as our neighbors were sleeping off their high the next morning, revenge was served hot and steamy on the door of their truck, thanks to Cédric. (for clarity for our international readers, we're talking about a digestive by-product). (We know that these people were drug abusers because they were screaming about "P," which is slang for meth in New Zealand – meth is also a big issue in the country).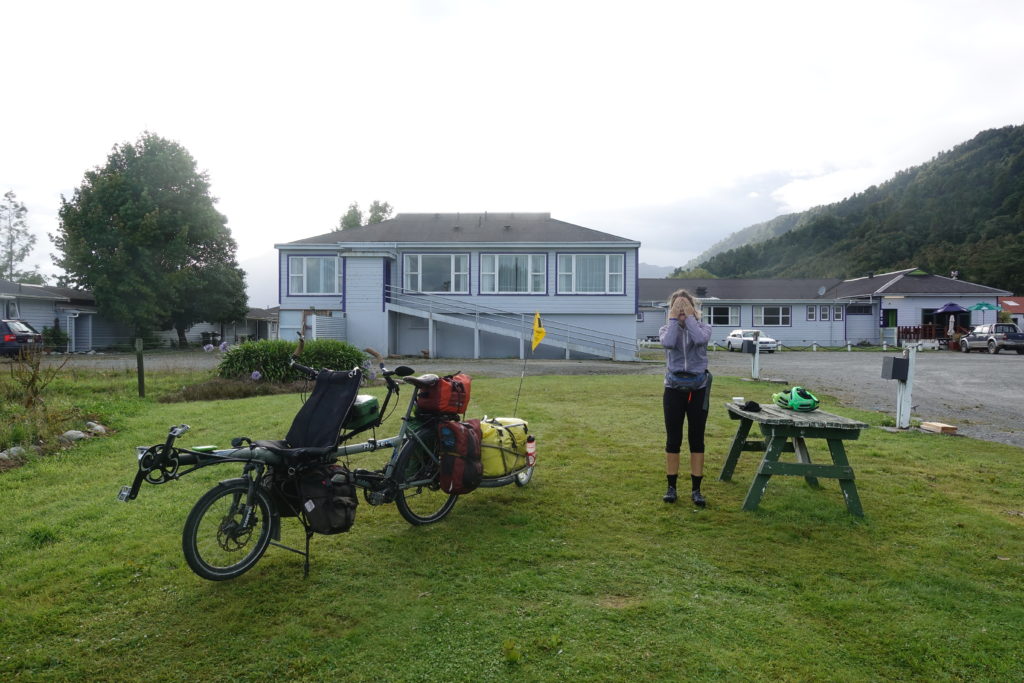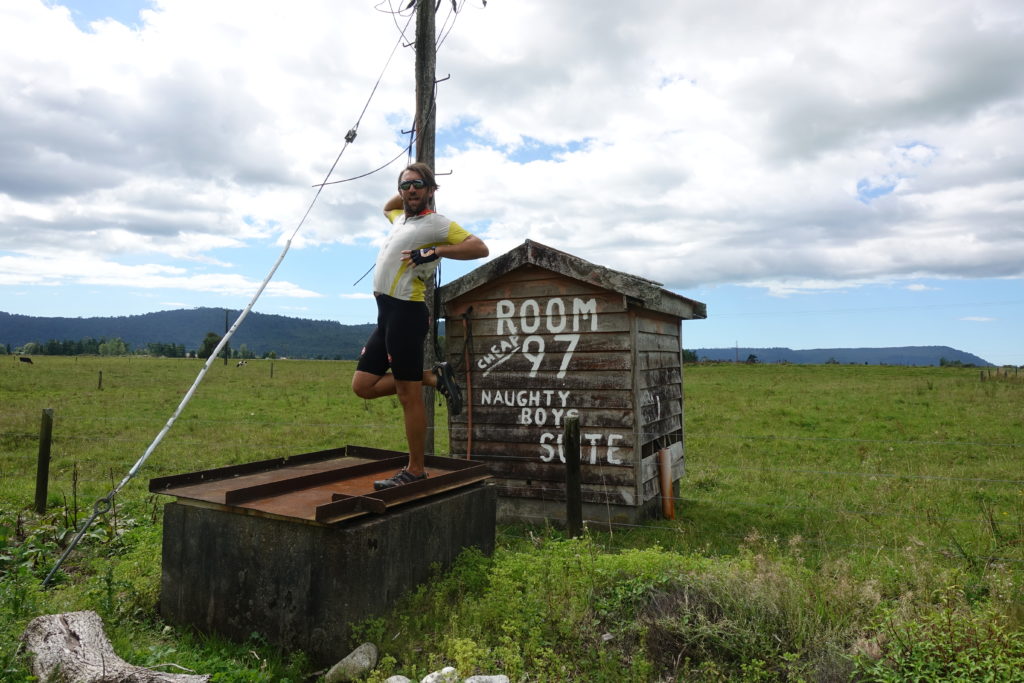 Our Sunday ride started a bit early for two reasons: 1. To avoid being caught as shit-smearers and 2. To avoid as much rain as possible. Out of the 60km to Franz Josef, we managed only half was without a rain poncho and arrived, damp, at 1:30 pm at our hostel. After a quick lunch, Cédric and I set off on a Tour de Franz Josef Glacier, but found it a little lack luster due to low-hanging clouds and a washed-out trail. We could only see a sliver of the glacier from 2 km away… let's just say that the glacial views in Patagonia were much better.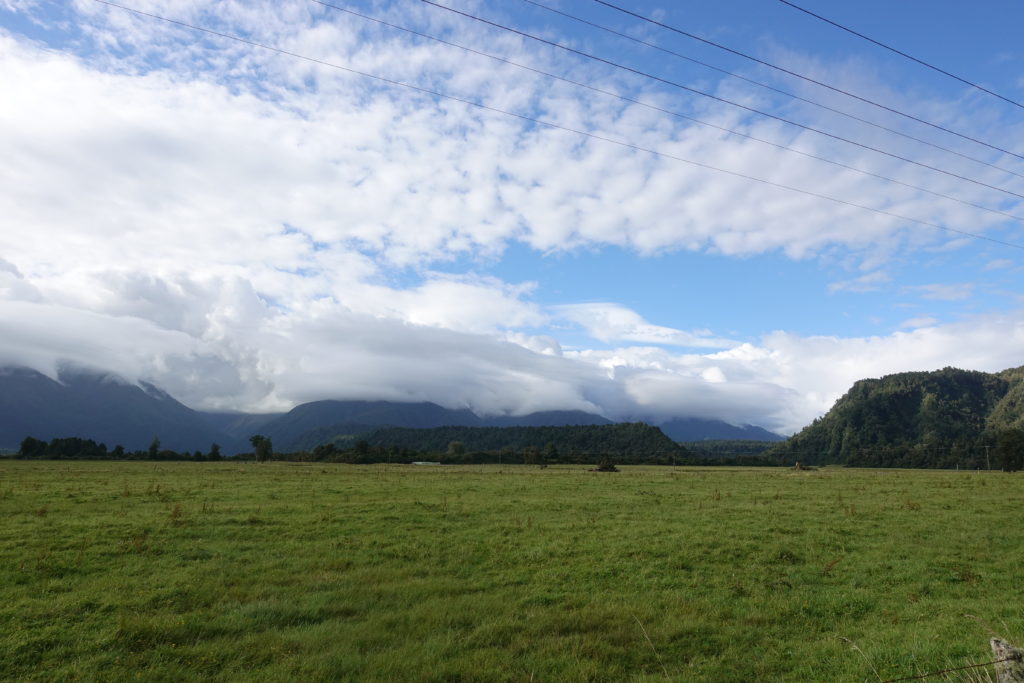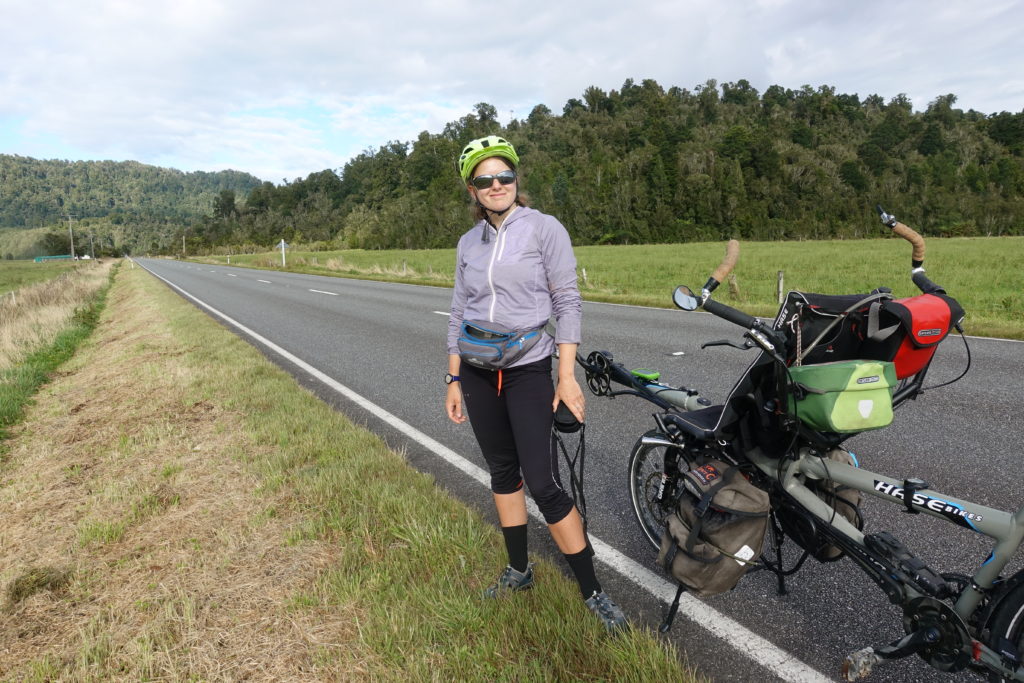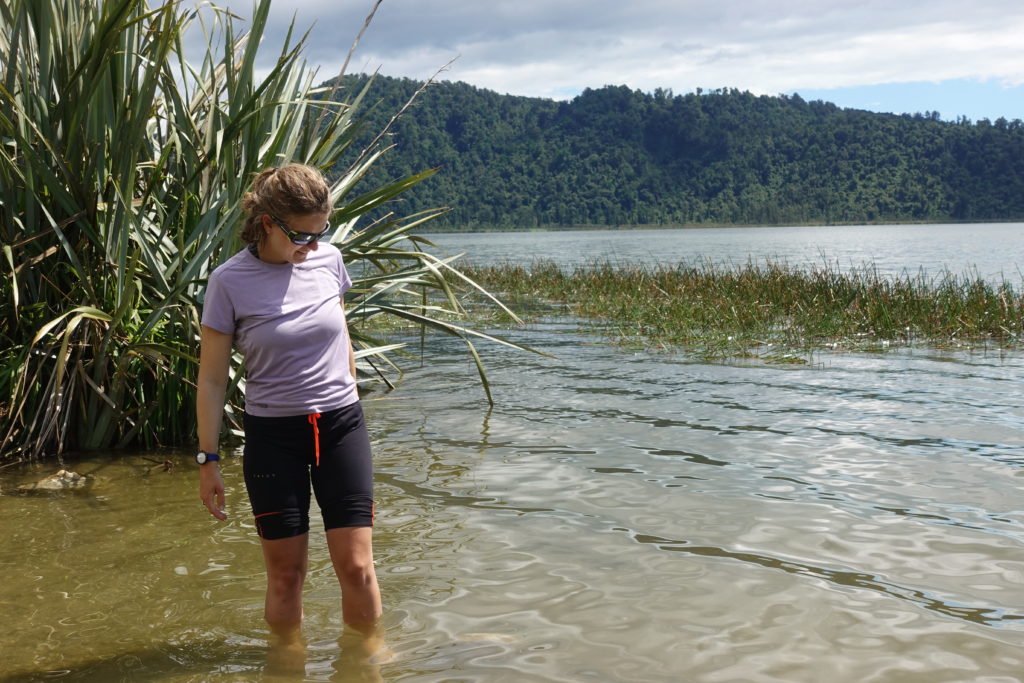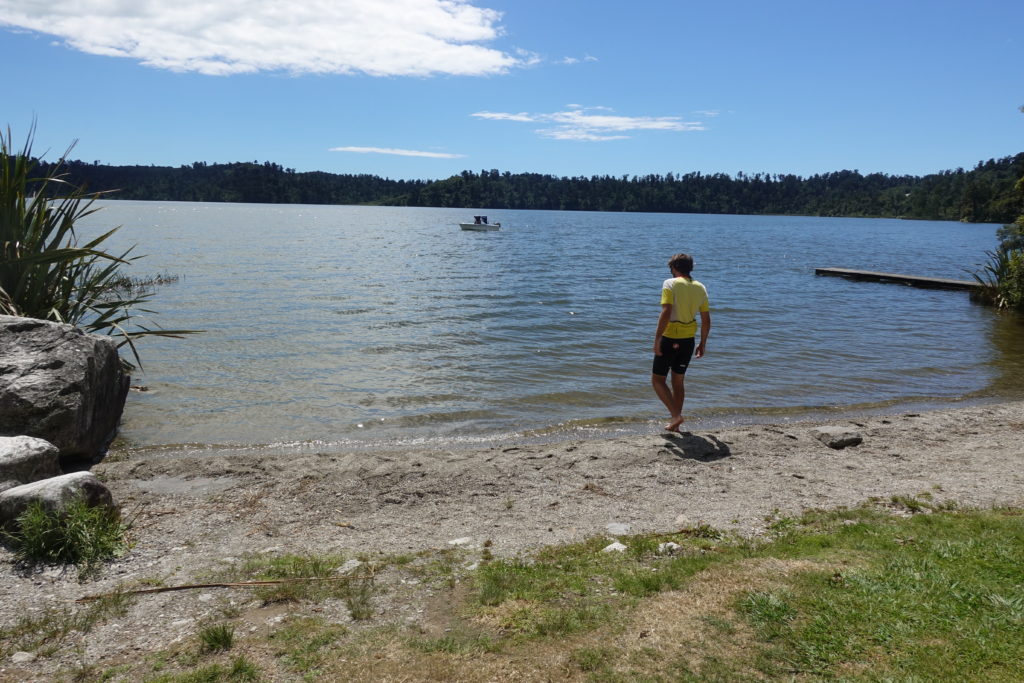 The next day, we set off in more rain to see if there was anything worth seeing at the Fox Glacier. The start of our journey was challenging, as three long ascents were between both towns. The sun greeted us for a small bit of time as we arrived at the Fox Glacier town – enough to enjoy a coffee. As the weather changed to rain again, Cédric and I hopped on the bicycle and made our way to the Fox Glacier viewpoint, but found the road closed due to flooding and fallen trees. Our plan B became riding down "Glacier View Road" in what soon became a downpour. After our soggy lunch, we were able to see a small section just below the rain clouds. Although we couldn't see much of either glacier, I found the ferny forests more impressive. Our day ended at a motel in the middle of nowhere, where Cédric and I were keen to use the room's heater and hot shower.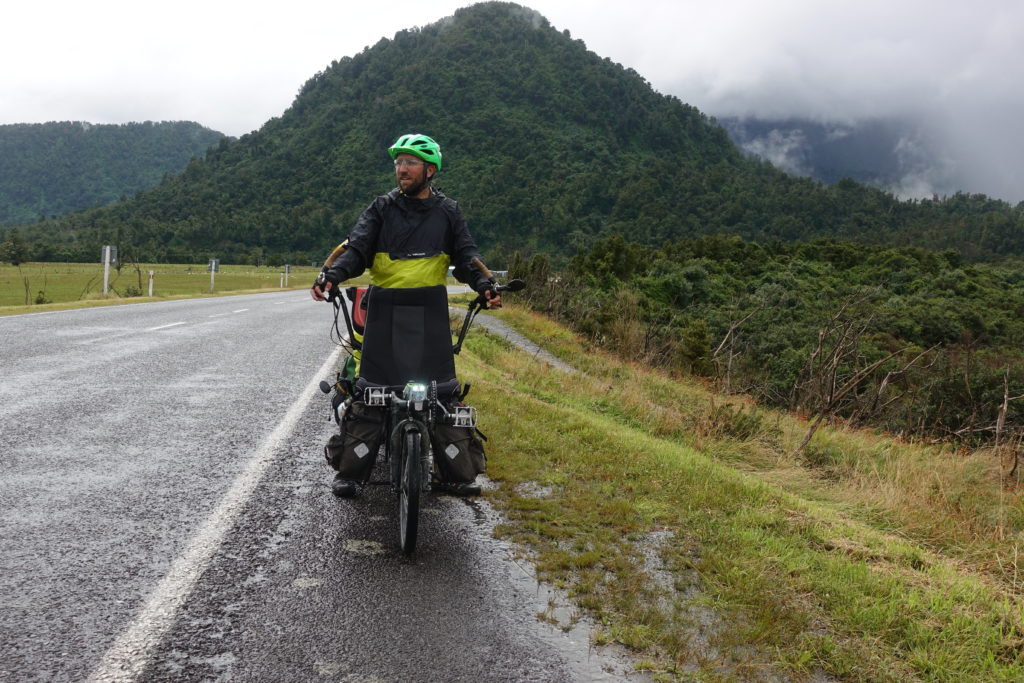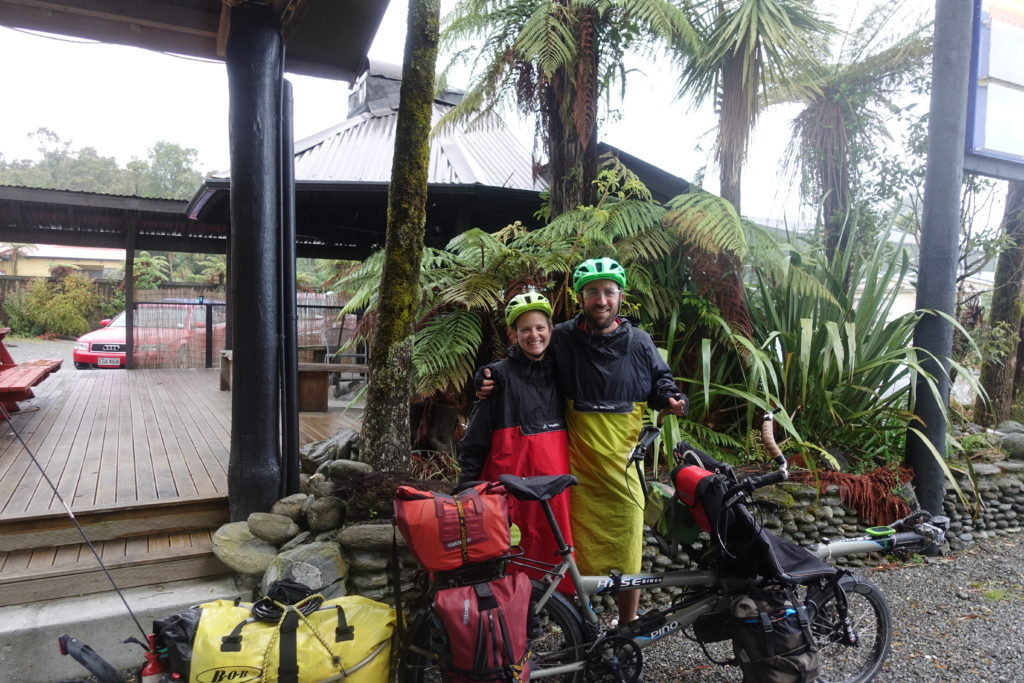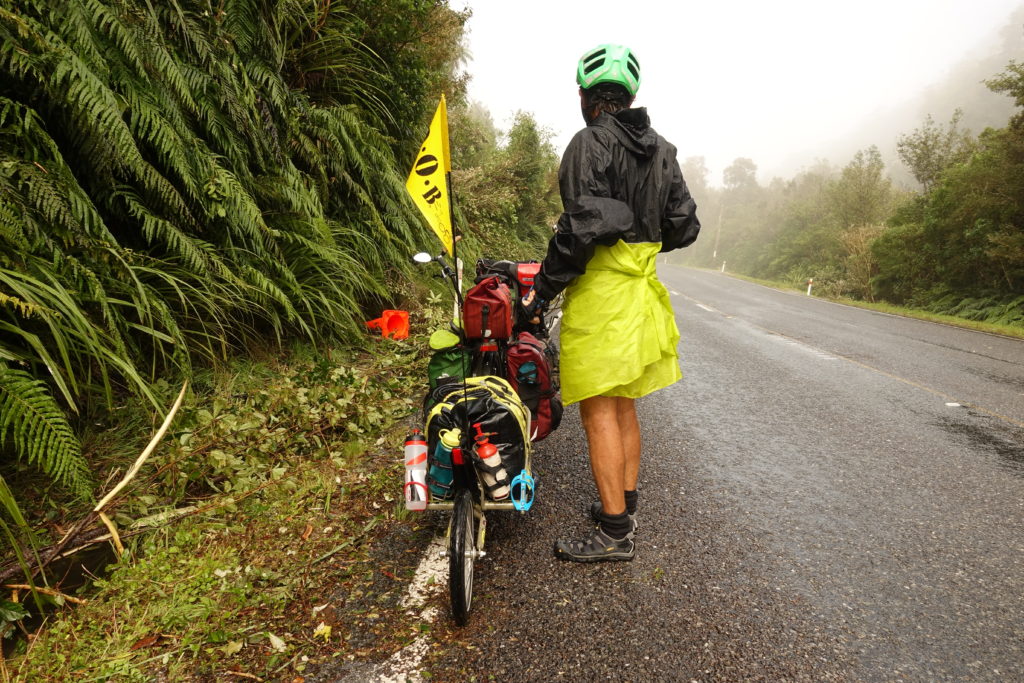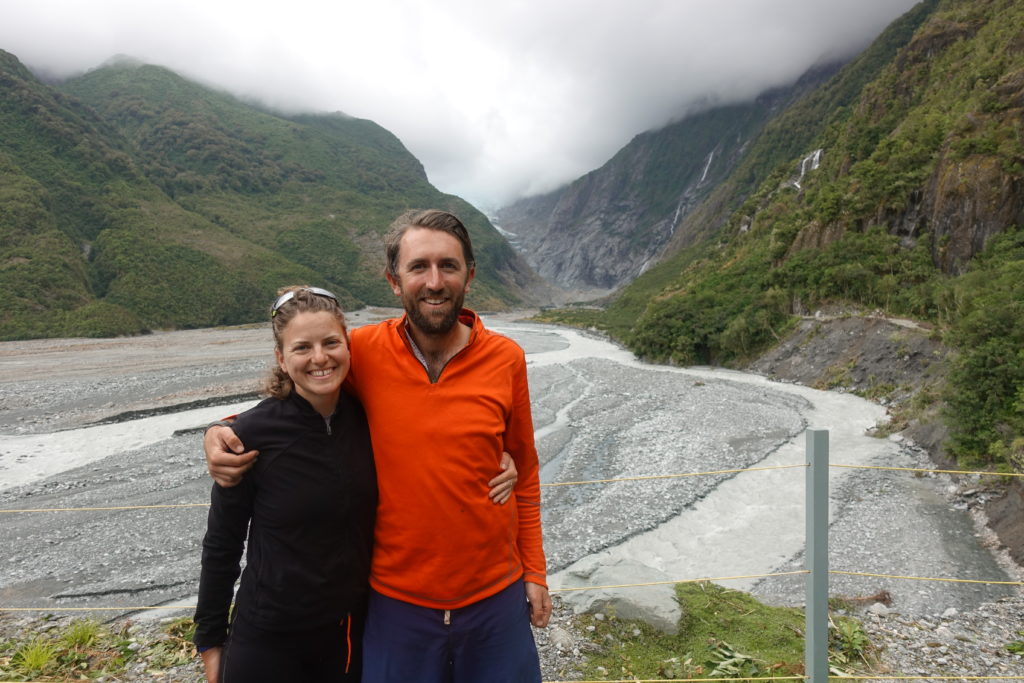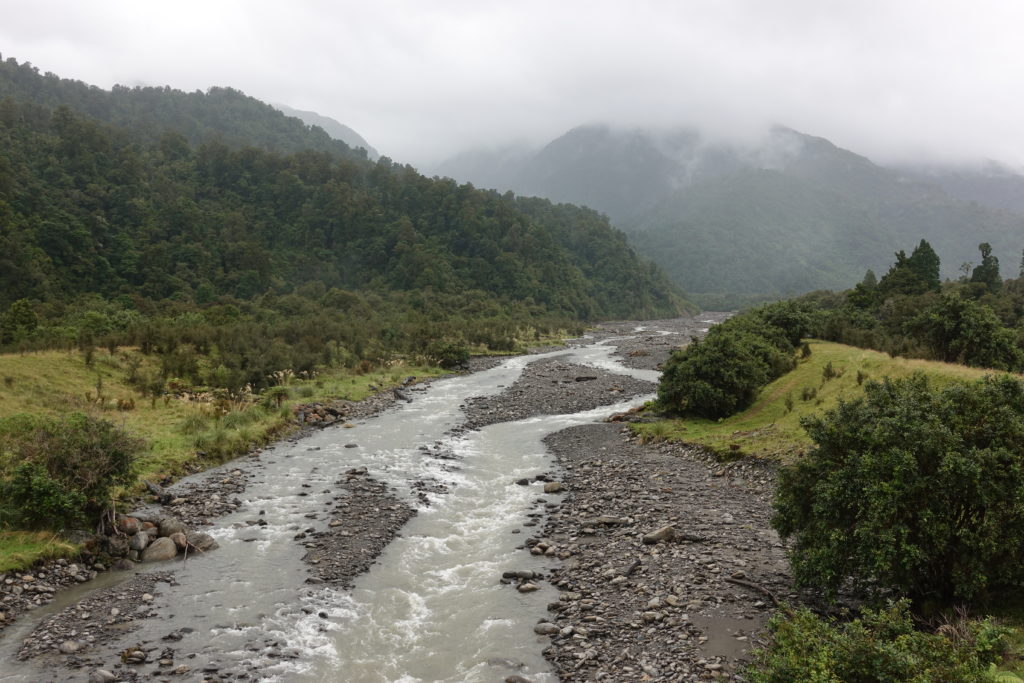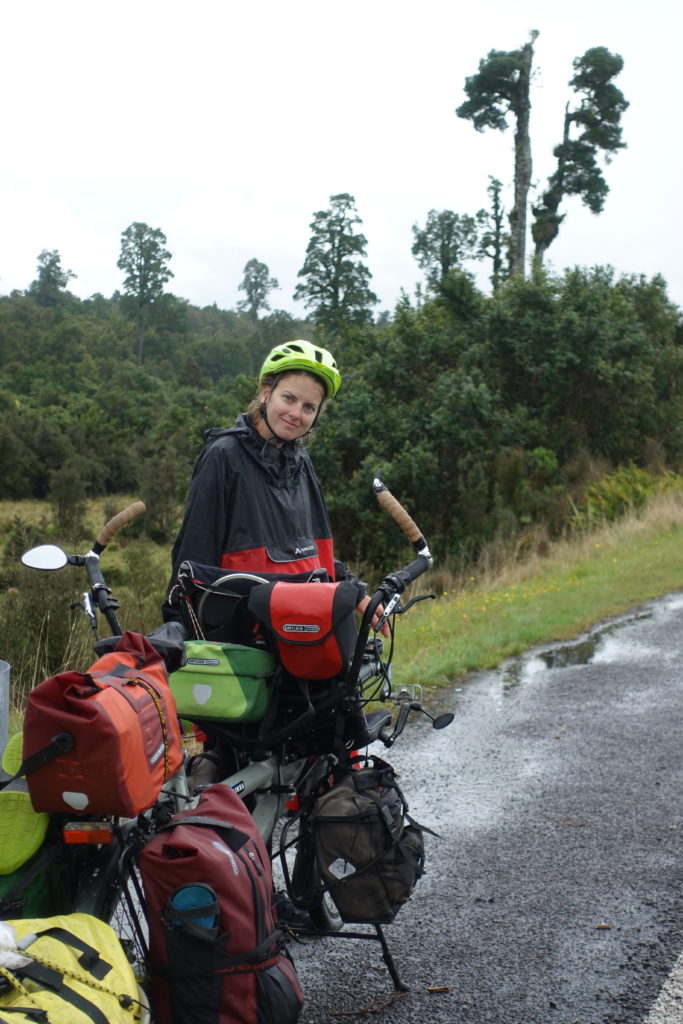 Today, Cédric and I continued riding southward along the West Coast and were able to experience everything this area has to offer: ocean, mountain, and lakes. With the sheer lack of inhabitants here, everything looked untouched. I particularly liked cycling through the forests, as they are some of the last vestiges of the flora that existed in Gondwana- you can almost imagine dinosaurs emerging from the ferny, moss-filled rainforests.
Tomorrow, we will be cycling up the Haast pass and leaving the West Coast behind.