Just a reminder – this is our later-post. These events in this post happened around the beginning of March – if we haven't already added pictures, they're coming as soon as we have good Wi-Fi. Cheers!
---
The next day, we set off in the direction of Mt. Cook. Although rain was predicted in the morning, it never showed up – so we had a warm and sunny ride into Mt. Cook National Park, where we camped for the night.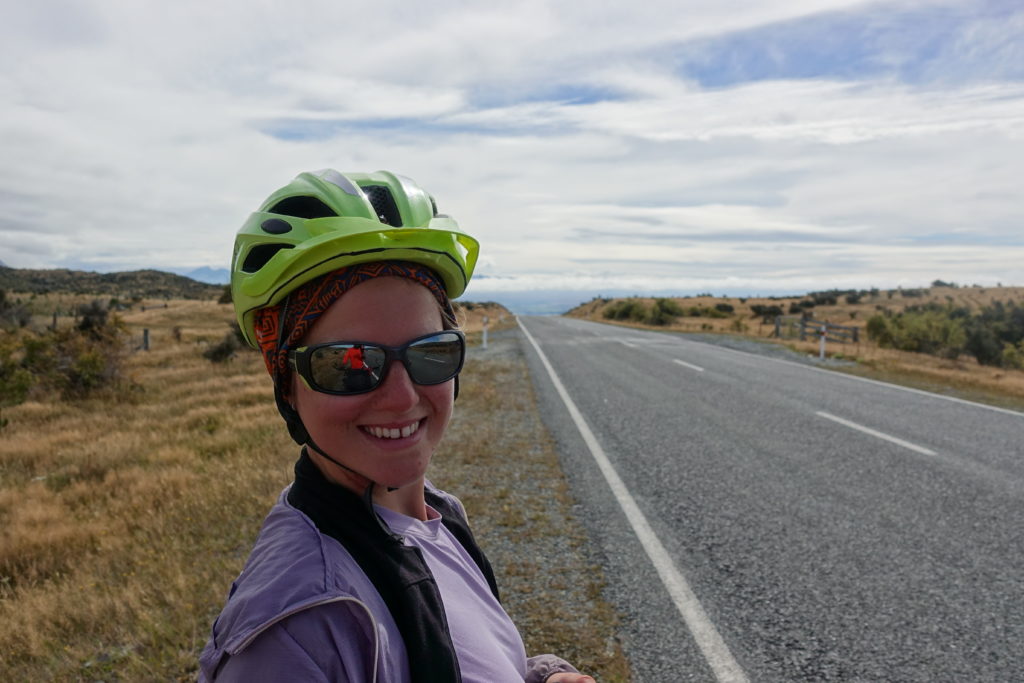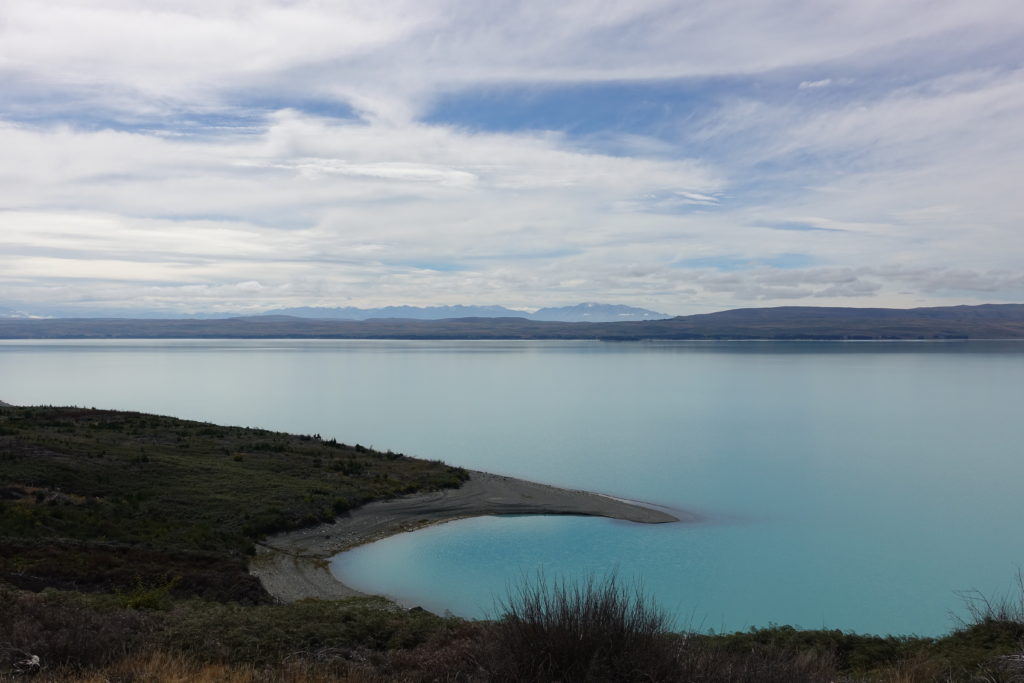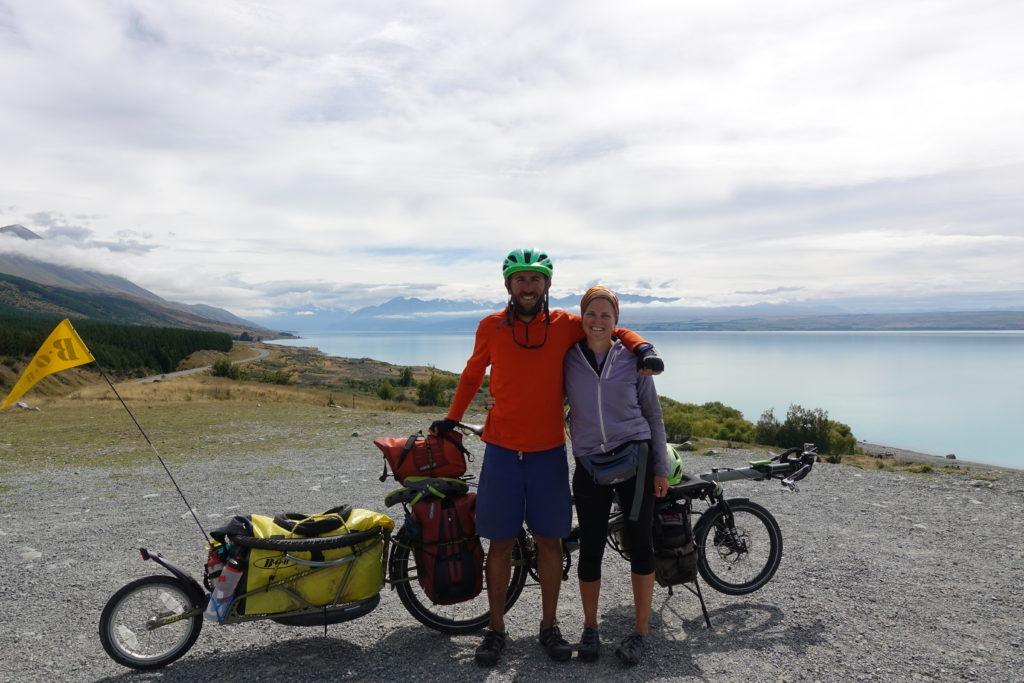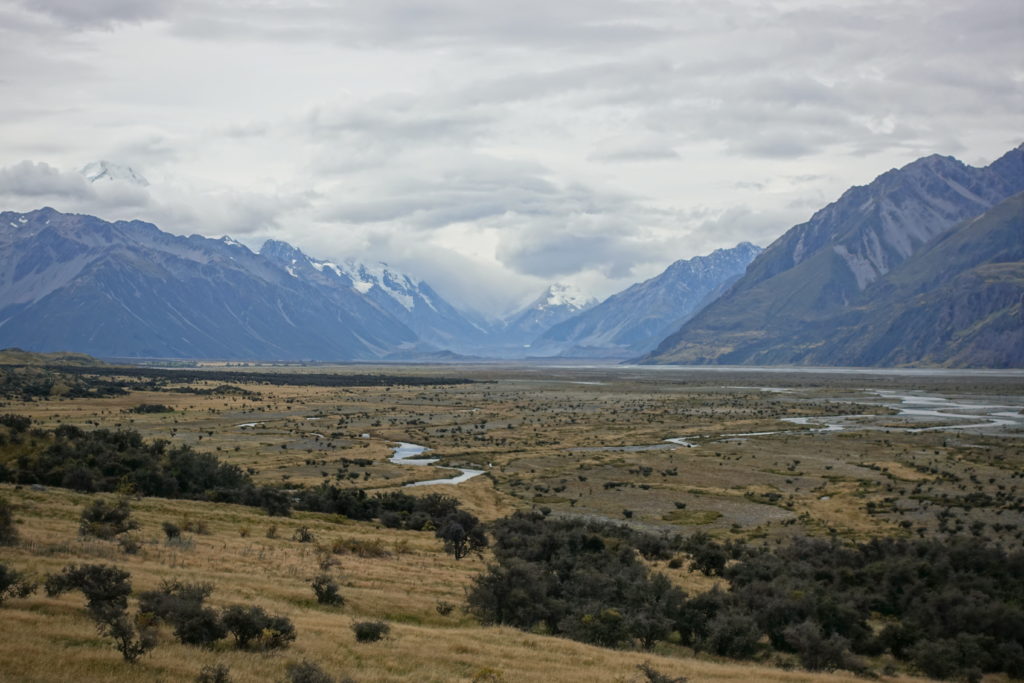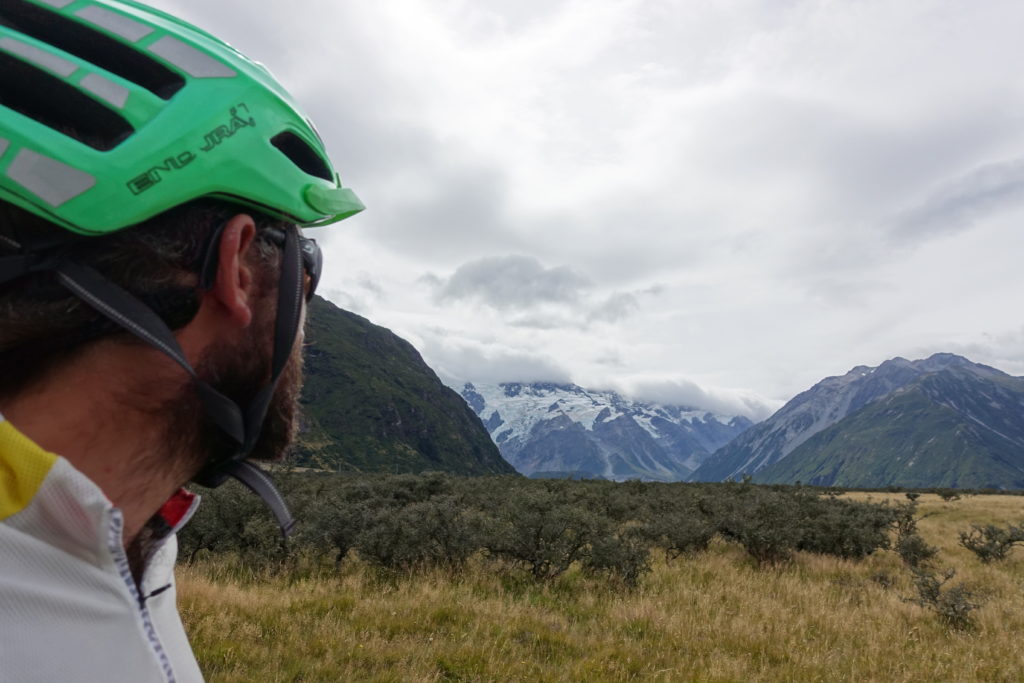 The next morning, we woke up "early" (well, at 7am like every day… but apparently that is a lot earlier than anybody else!) to beat the crowds on the Hooker Valley walk, the only 'hike' that we managed that day. Cédric and I were hoping for a better, longer, and more scenic hike, but the information center in Mt. Cook Village could not provide us with any useful information. The Hooker Valley walk was indeed scenic, but it appears as though the Department of Conservation had funneled all of its resources to the path's landscaping and toilets, and not much on providing actual information or advise (we can read Wikipedia…). On our way back to our campsite, we got to witness several port-a-potties swinging precariously from helicopters as they were flown in from the Village. Given our previous encounters with helicopters, I was very cautious to know its whereabouts at all times. Luckily New-Zealand pilots seem to have better training than their Spanish colleagues! After lunch at our campsite, Cédric and I hopped on our steed and zoomed down from Mt. Cook to find a nice, quiet camping spot near the shores of Lake Pukaki in light rain.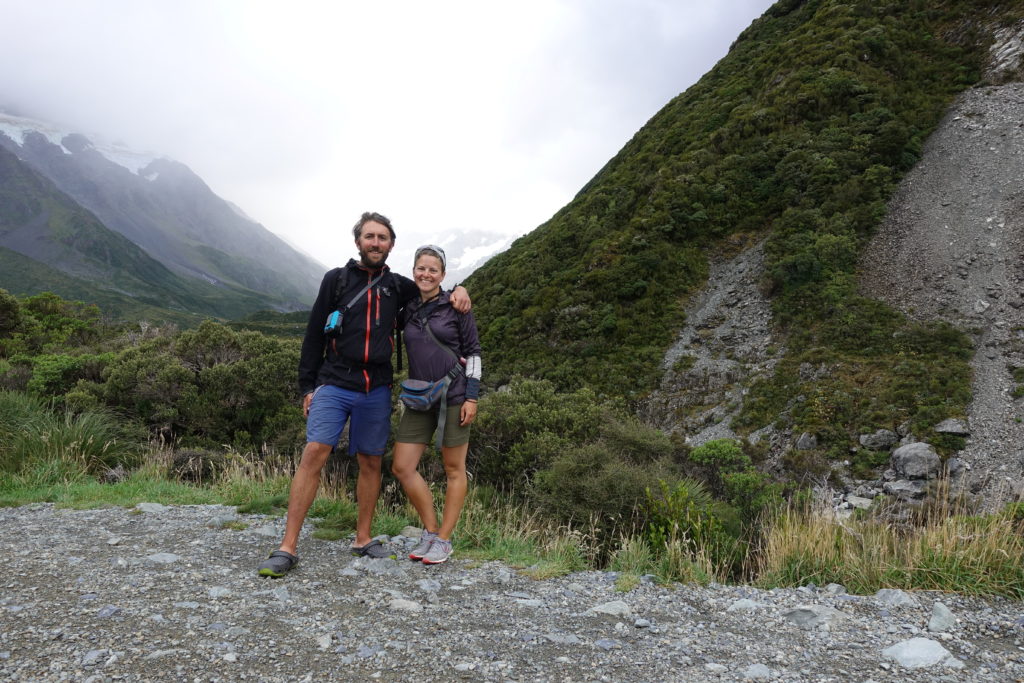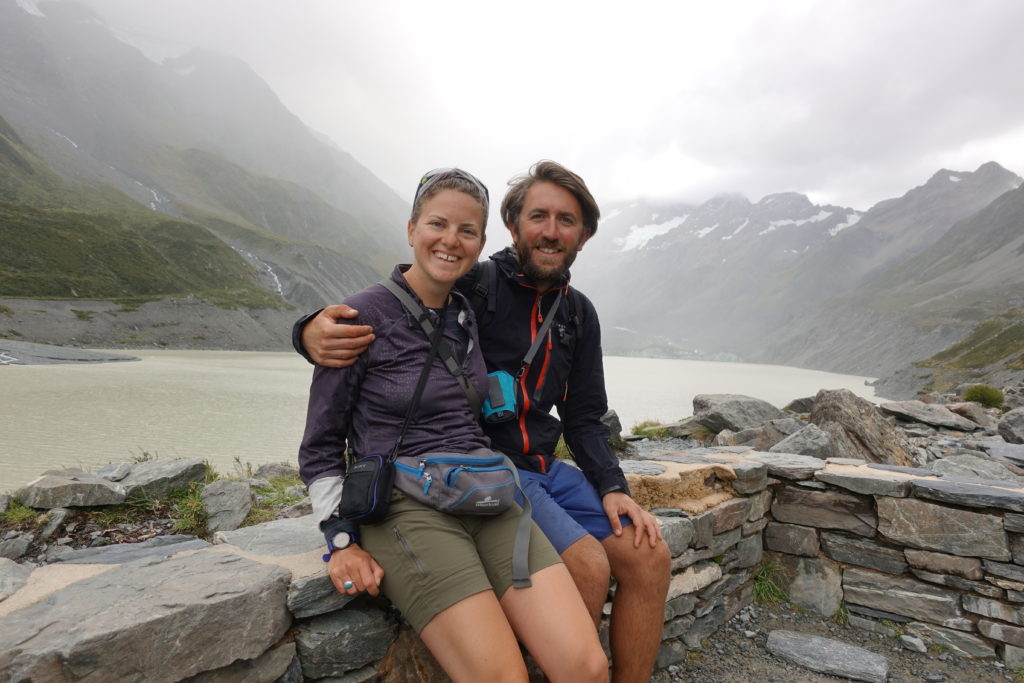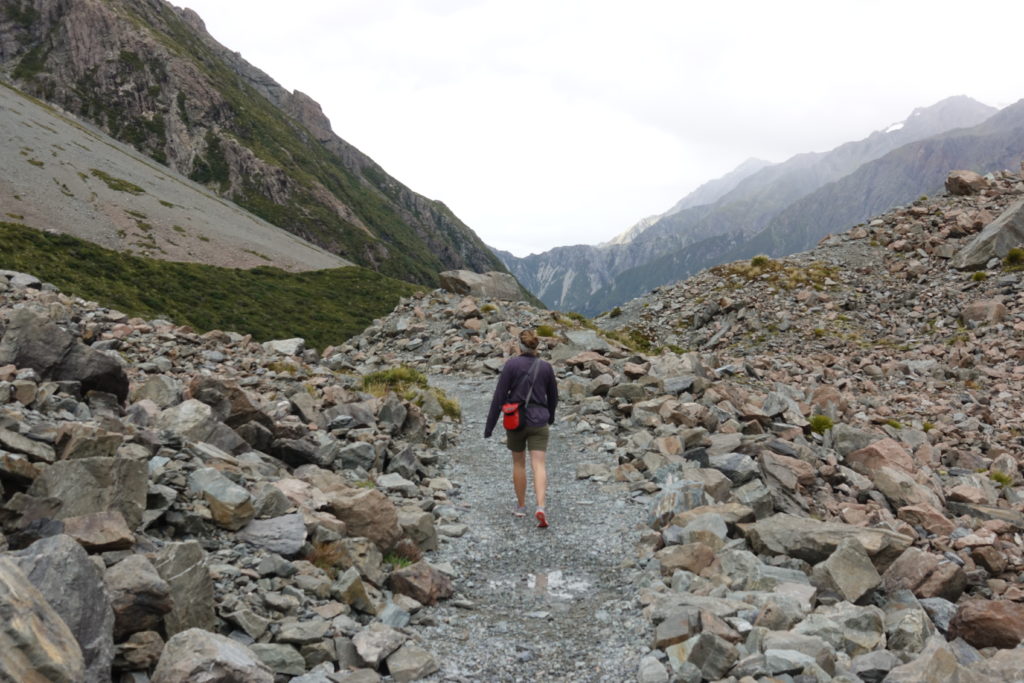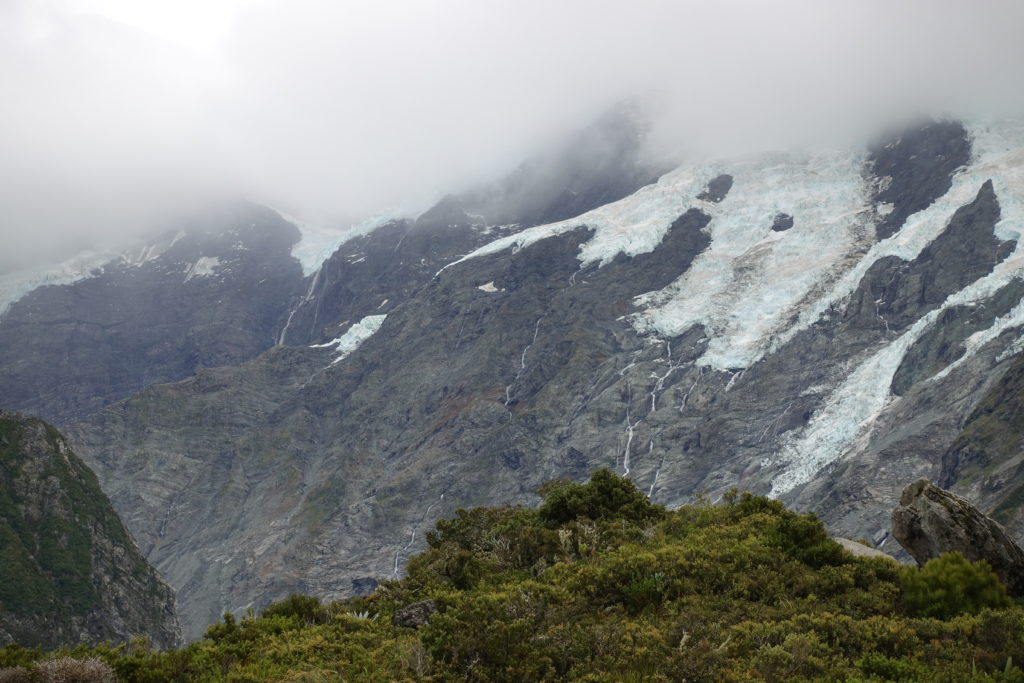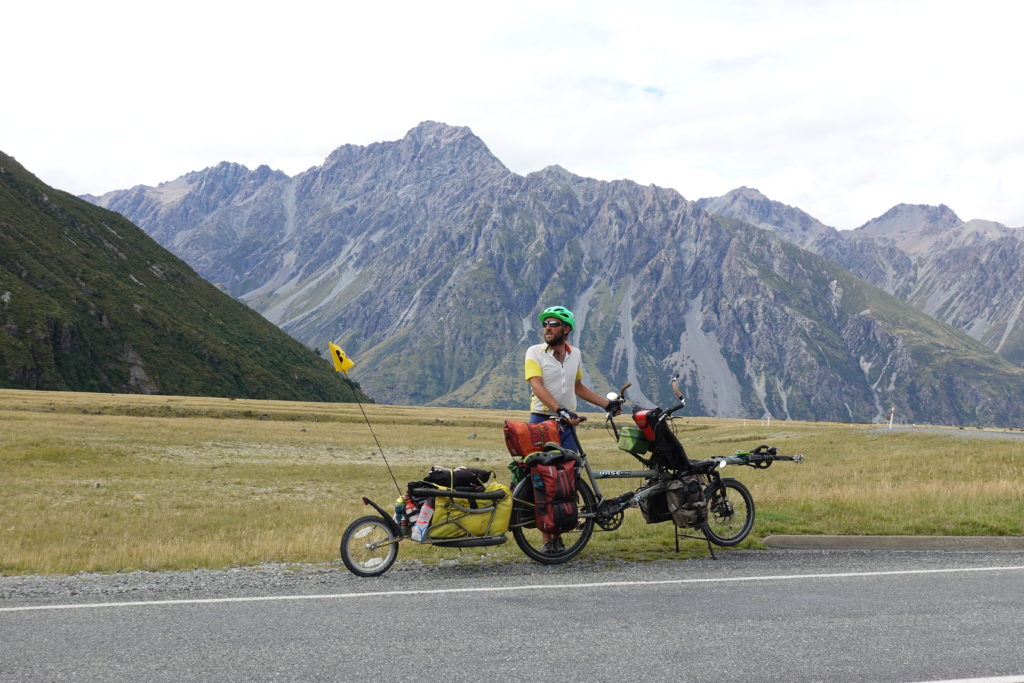 The next day, we rode towards Lake Tekapo again using the Alps2Ocean trail instead of the busy highway. However, after our second time detaching and reattaching our luggage from the bike and hoisting it over the bicycle gates, we opted for the road. Our day ended just outside of Lake Tekapo near a river and among thousands of rabbits (no natural predators and no French rabbit-culinary-connoisseurs here, so they are left to multiply… like rabbits).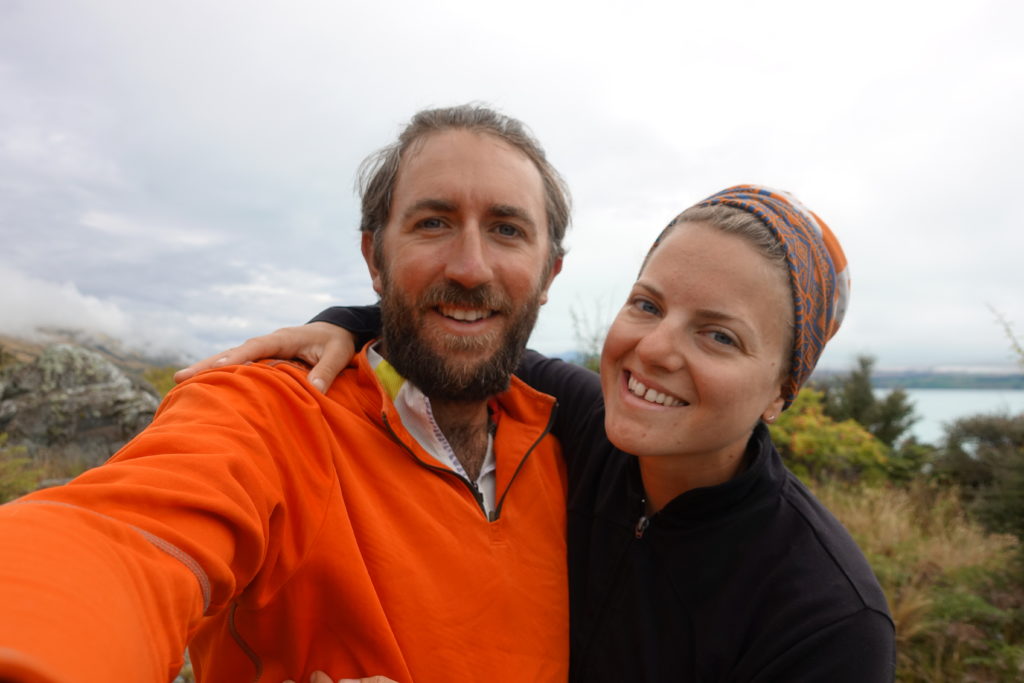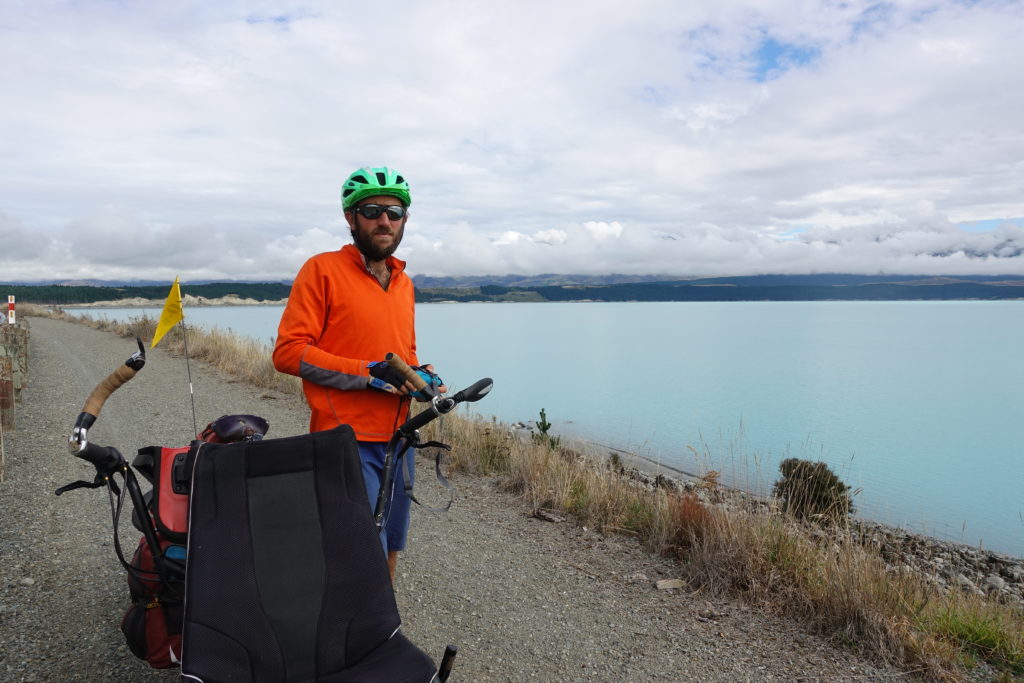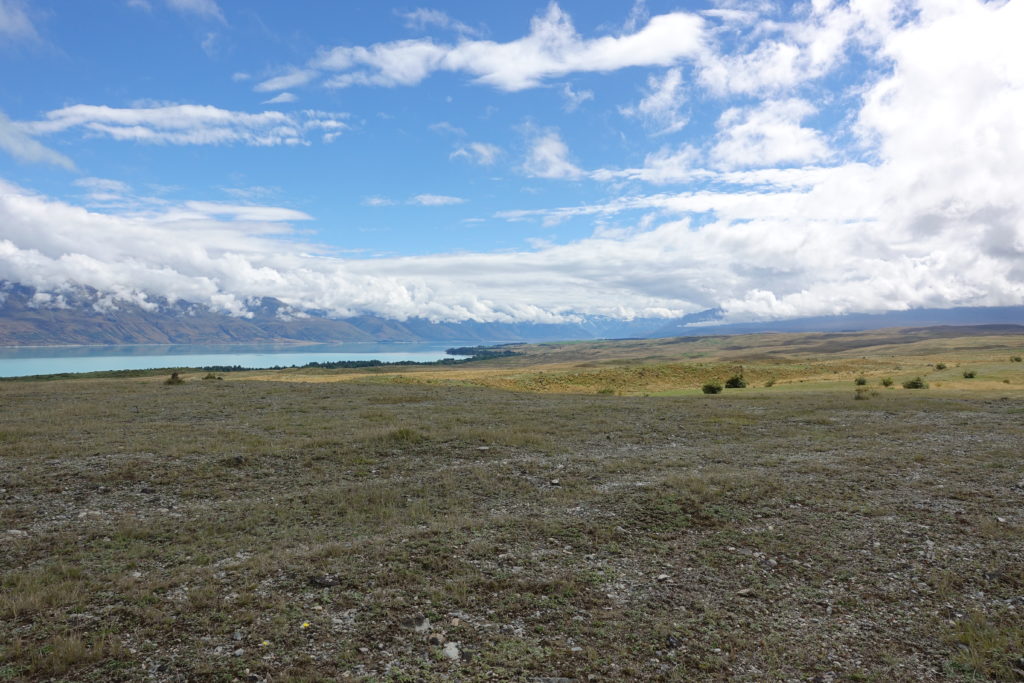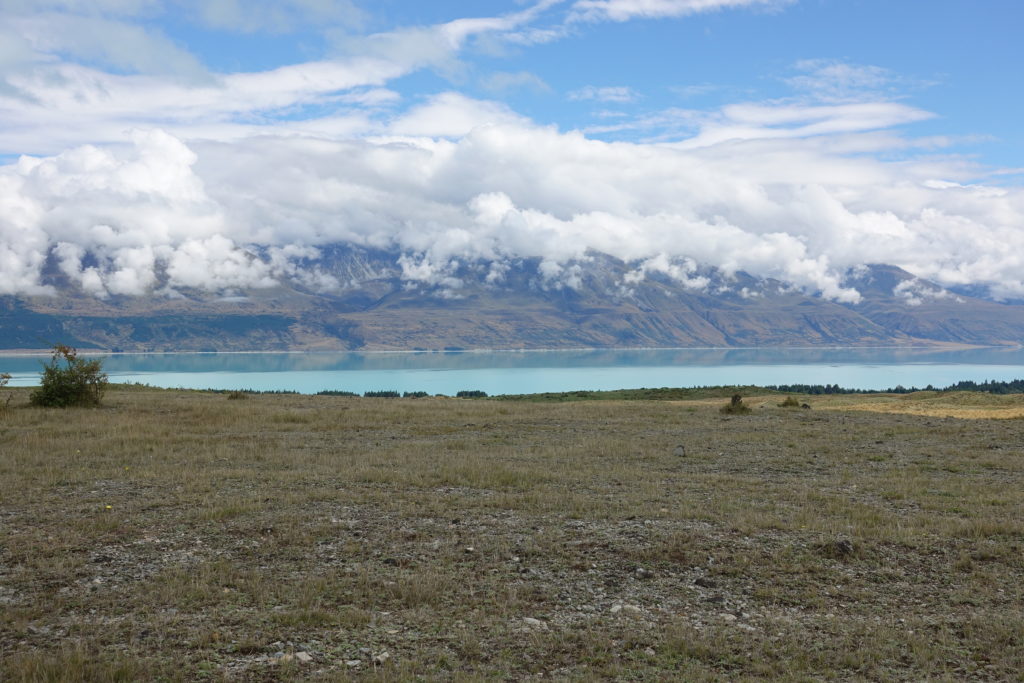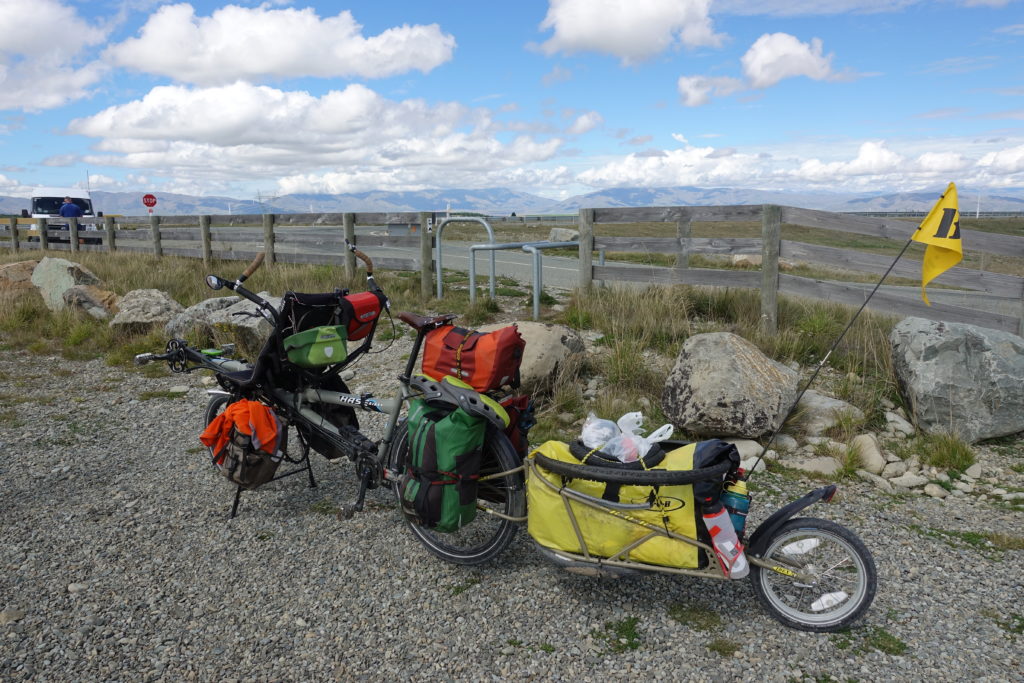 We awoke to slightly better weather the next day and were able to achieve a new speed record zooming down from the mountains to Fairlie. From there, Cédric and I had officially entered farmland once again, and were greeted with hill upon hill of sheep, cows, and crop. The road between Fairlie and Geraldine was less welcomed than our steep descent from Lake Tekapo, as there were multiple steep climbs and narrow curves. Once we reached Geraldine, Cédric and I caught up with our riding partner Theresa, who had reached the town the previous day, and had arranged to have a local farmer (Gerald from Geraldine, it's not a joke!) host two more people tenting on his lawn along with treating us to an array of his cordial concoctions and other fine wines. The four of us cooked up a nice dinner using his fresh garden vegetables, among other things.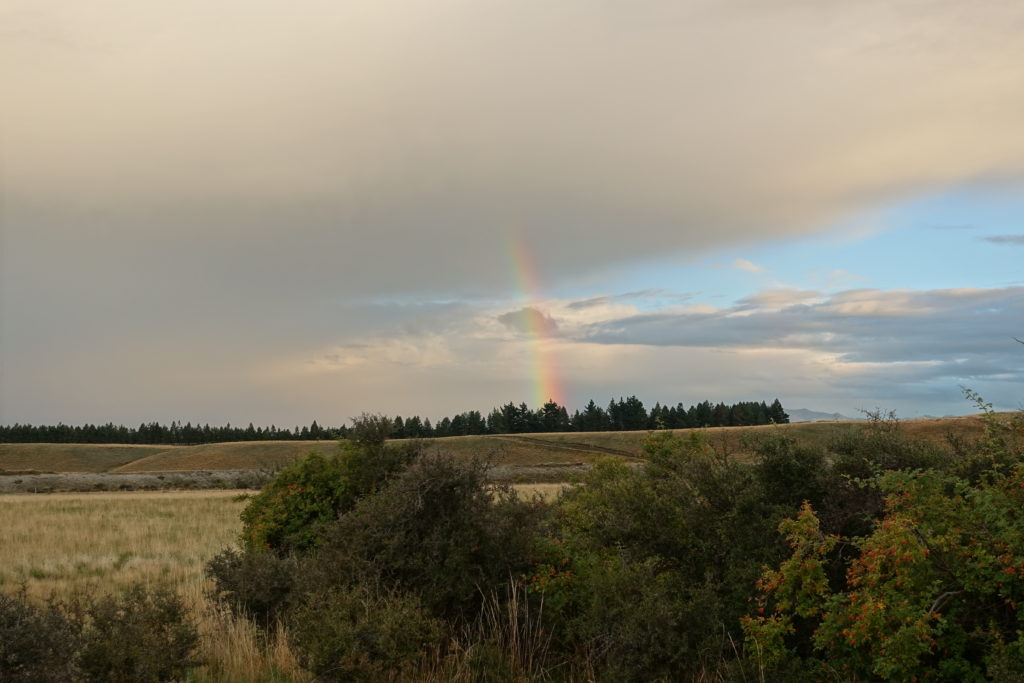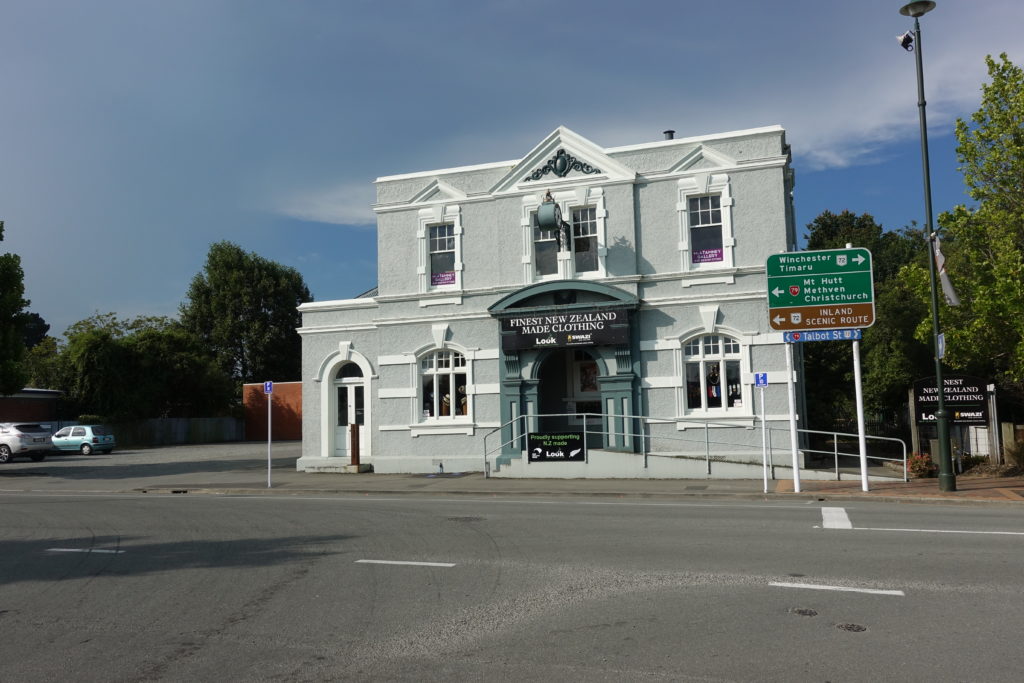 As Cédric and I awoke the next morning, a dense fog hung over the area for a good part of the morning. We took our time getting our things together and chatting at the breakfast table. We departed near noon, now laden with a few kilos of vegetables and some cooked rhubarb. It was a real treat since we usually try to buy only the more 'travel-proof' fruits and vegetables. The rest of our day was spent biking on the predominantly flat farmland, but with some rather nasty winds towards the end of the day. For example, if we were biking slightly away from the mountains, we averaged 24kms/hr, but biking slightly towards the mountains, we could barely manage an average of 12kms/hr. Our night was spent at a hotel in Methven since we were anticipating a few rain showers during the night.