(Note: there's a lot of text and pictures to get through for the three week recap of touring Queensland with Cédric's parents, but rest assured – we sorted out the best and could have added a lot more!)
After a strong push starting in Taree to reach Gold Coast within a week, we had to pay a visit to the local bike shops and various DIY to pack up all our luggage and bicycle equipment within a plane-friendly dimension.
This means going from a tandem (over 3m), a trailer (almost 1,5m), a trailer-bag and six bike panniers/bags to one bike box of maximum 1,6m, one moving box and the trailer-bag … plus as much carry-on luggage as possible (that still needs to remain discreet enough – our airline only allows a 7kg handbag). Luckily, we are starting to have our organization optimized, but that still requires almost a full day.
Gold Coast being still over 100km away from Brisbane where my parents landed, we rented a car to meet them there after breakfast. They had to recover from the 10h time-difference so we spent the first day walking around Brisbane. Things that seemed almost normal to us after almost 2 months in Australia (and 2 months previously in NZ), was a novelty to them, like grocery stores and cities. Brisbane is not that amazing (sorry to say, but none of the Australian cities are top tourist sightseeing destinations to us…), so we ended our day after a short drive north to Noosa, a fancier coastal town and the beginning of our road trip around Queensland.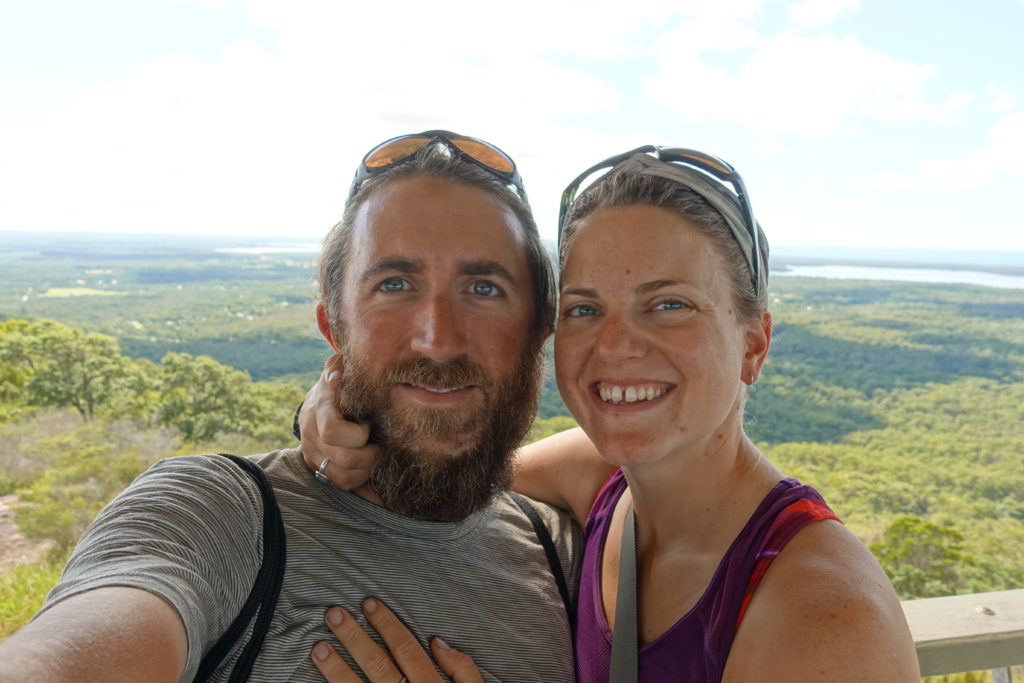 Noosa is a great place with almost all the Australian clichés condensed in a peninsula: tropical rainforests, amazing beaches, kangaroos, surfers, and if you're lucky enough apparently Koalas too (we weren't!). Bonus, the water here is no longer too cold (like in NSW or Victoria at that time of the year), and not yet infested with crocodiles, sharks, deadly jellyfishes and other exciting Australian creatures.
From Noosa, we continued to Fraser Island the next day. Fraser Island is the largest island composed exclusively of sand in the world – something like 120km long and 15km wide – and that environment together with heavy annual precipitations has created some very unique landscapes and wildlife ecosystems. Still recovering from the jetlag and not confident enough to drive a 4WD into steep sand hills, we took an AWD bus tour around the island, and noticed how exhausting transcontinental flights can be when Philippe fell asleep whereas everyone else was desperately trying to catch anything to not be ejected from the seat on the bumpy tracks!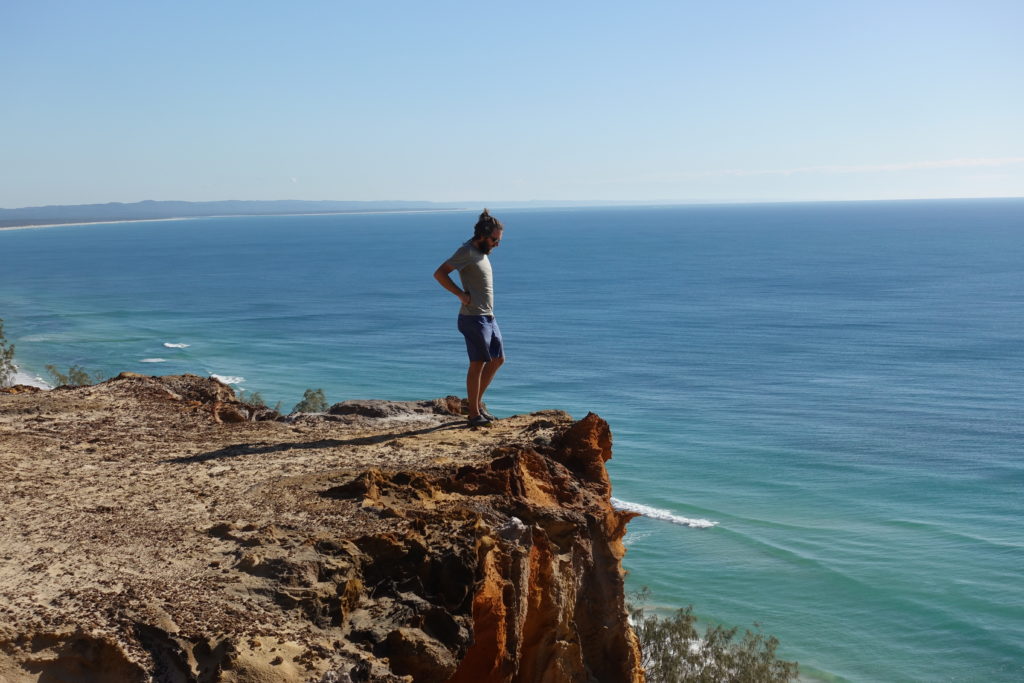 The next following days were a lot of driving, combined with smaller visits and other national parks along the way. The road number 1 basically goes in the middle between the ocean and the dividing range (the Australian mountains that stretch all along the east coast), so if you stay on the road you'll see most of the towns, if you take an exit on the right side there'll be some beaches and coast, and if you turn left that'll be for rainforests, mountains and national parks! So, we went during the next three days across Bundaberg (sugar cane and rum capital of Australia), Rockhampton (steak-country music-city or also cattle-nightmare-city: depending if you arrive in the town on a cattle truck) where we officially entered the tropics, then we visited a wildlife rescue center in Yeppoon to finally spot a Koala, the Capricorn Caves and a platypus reserve.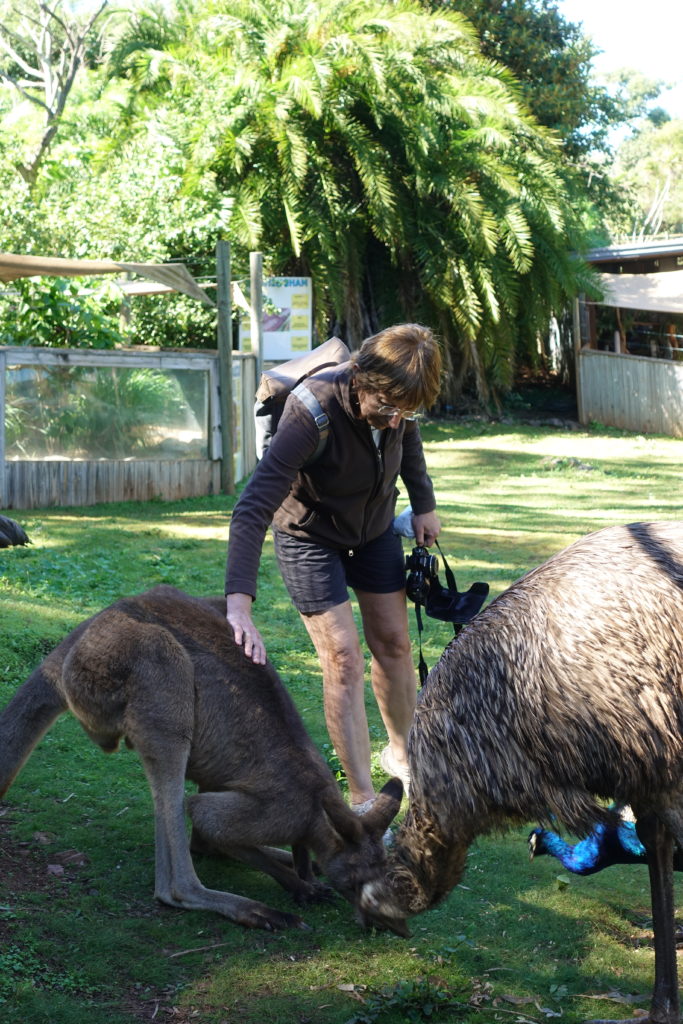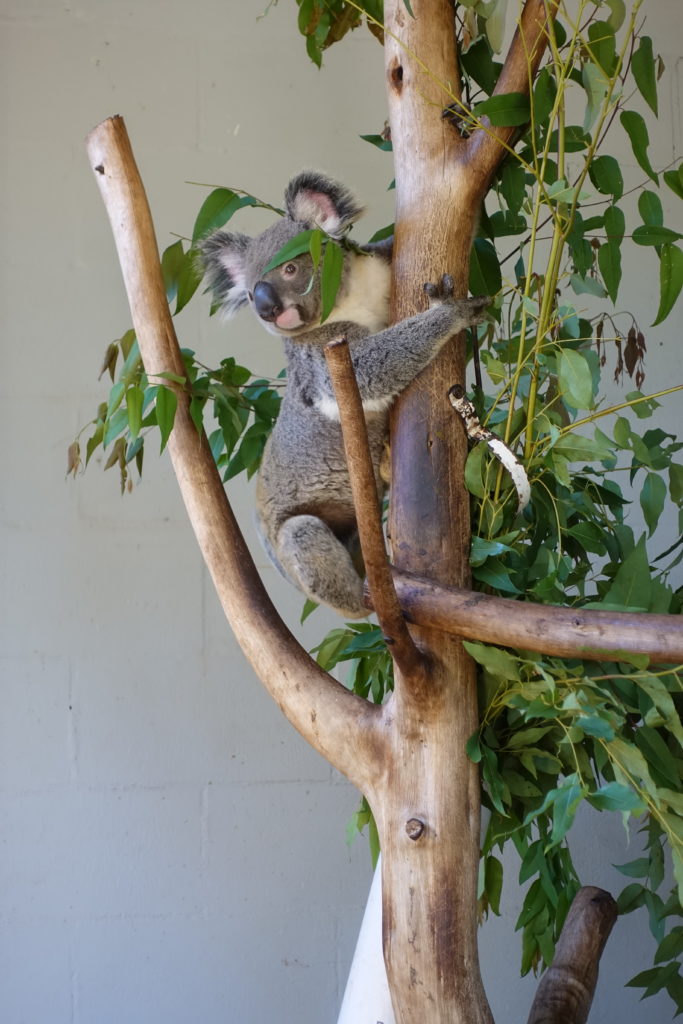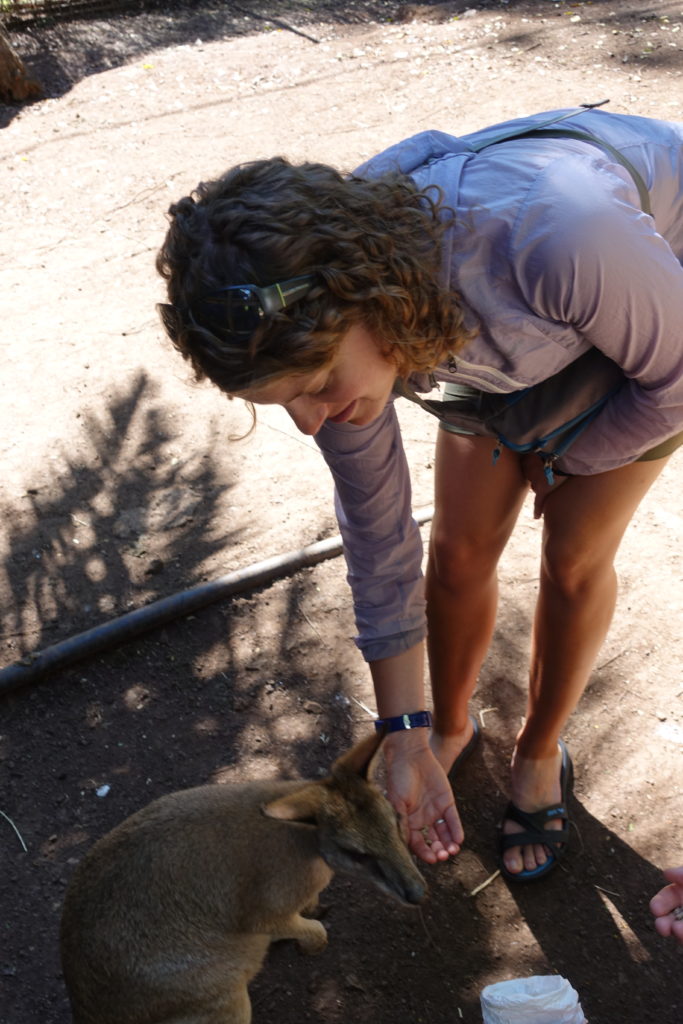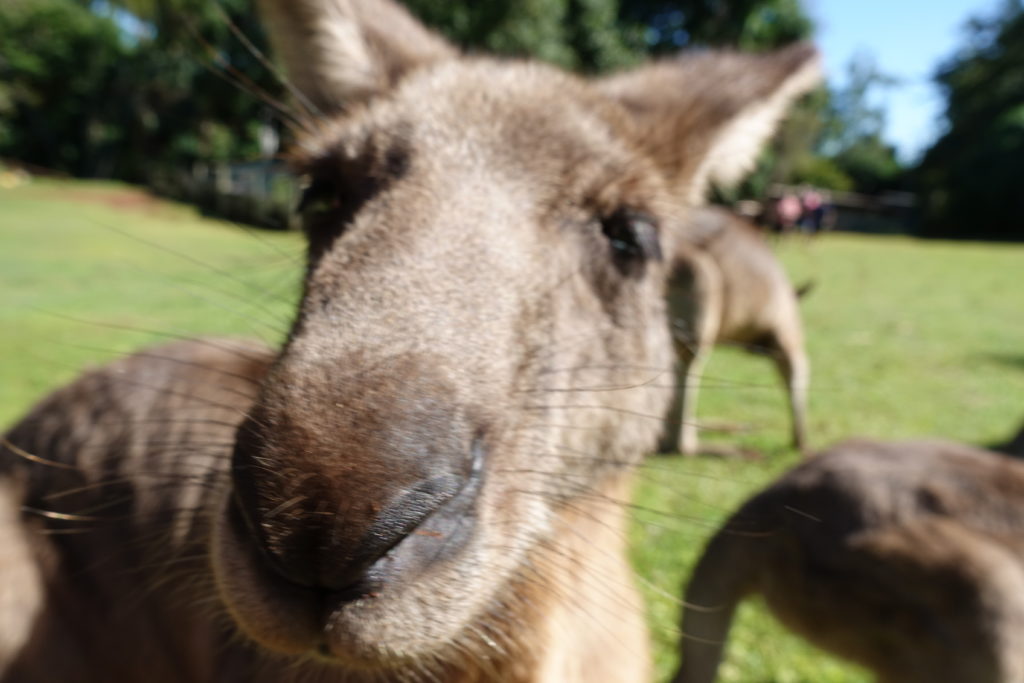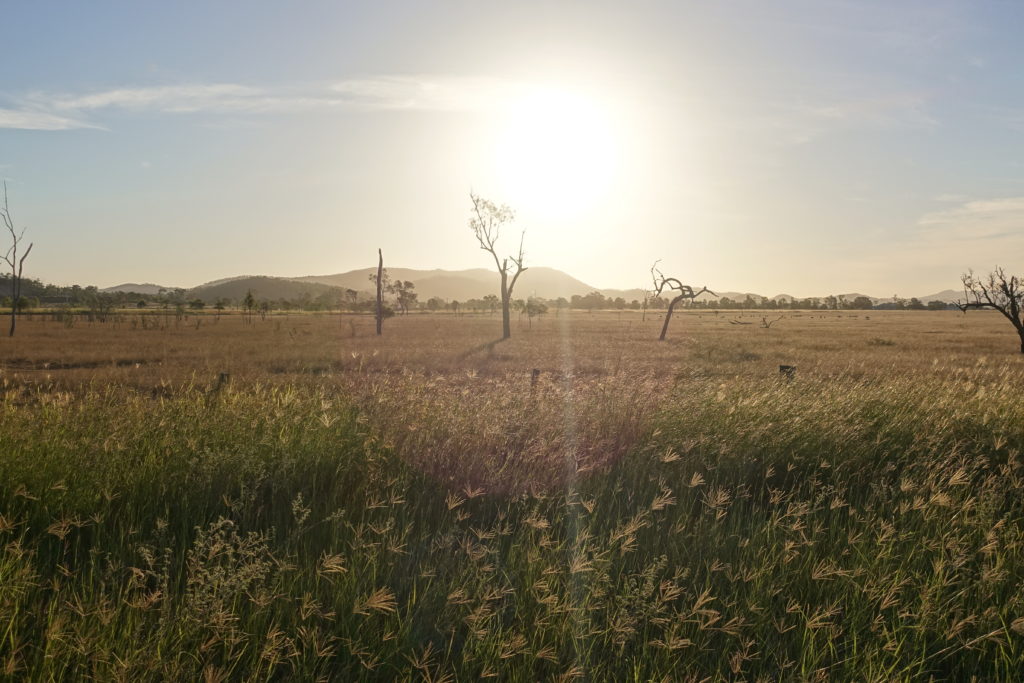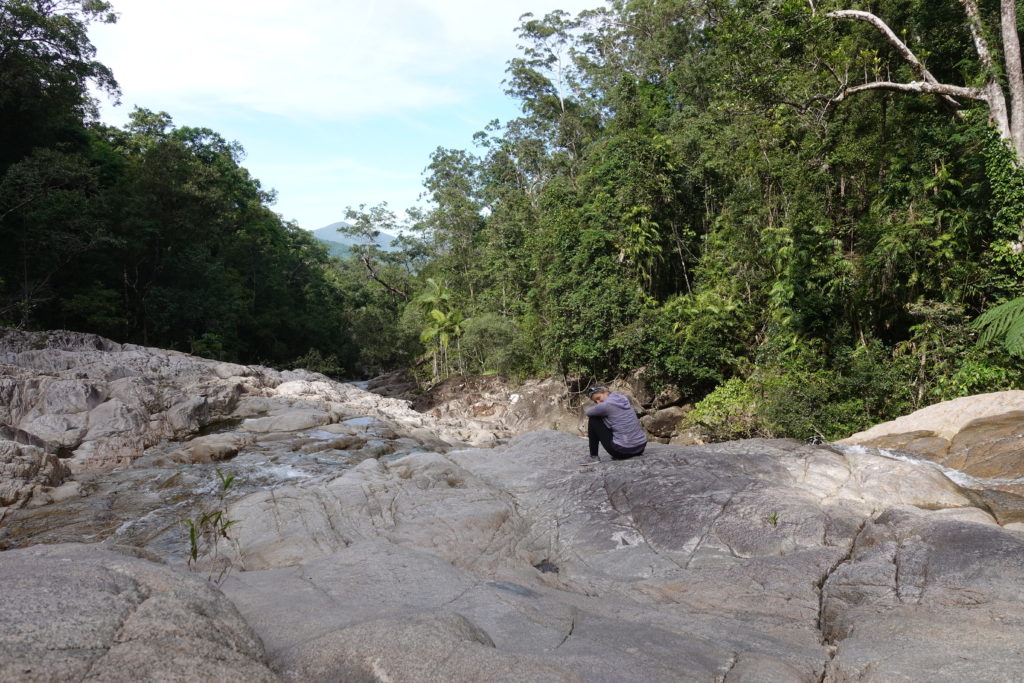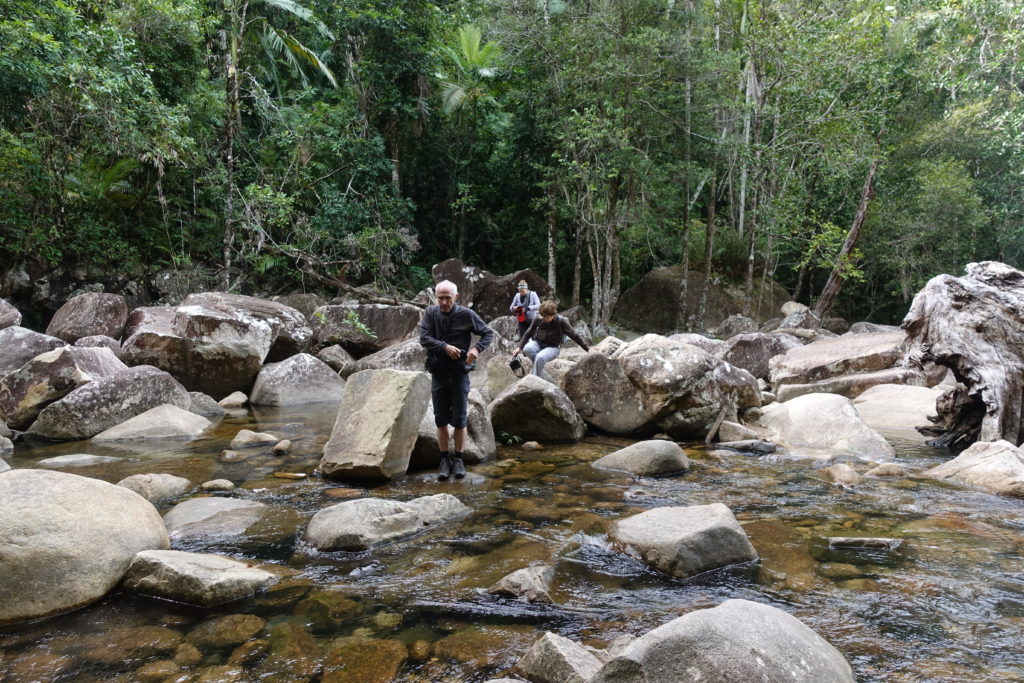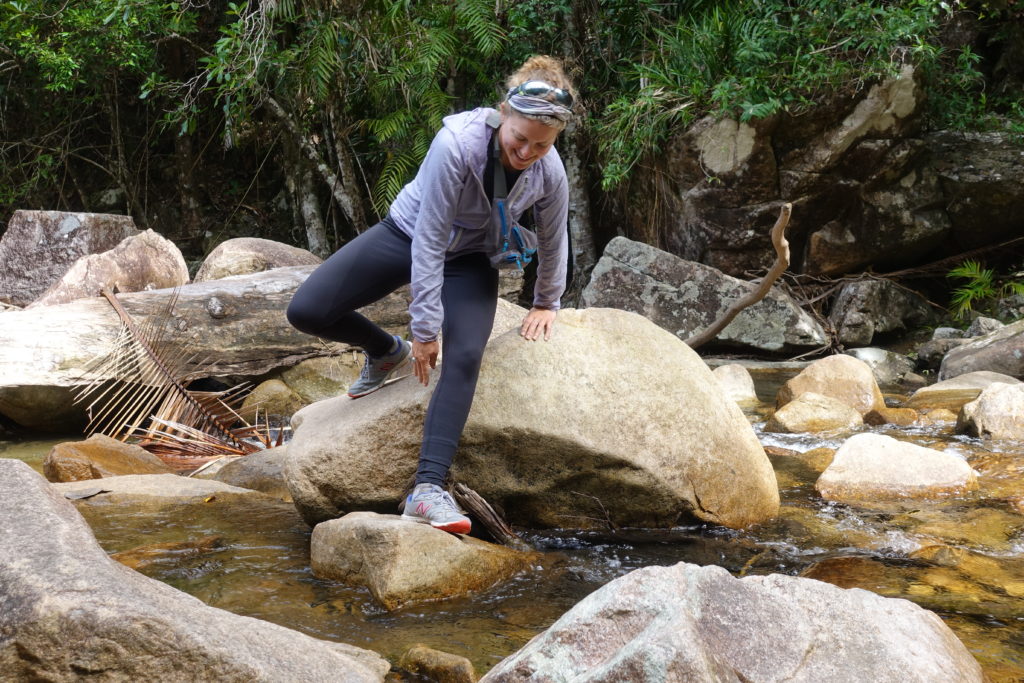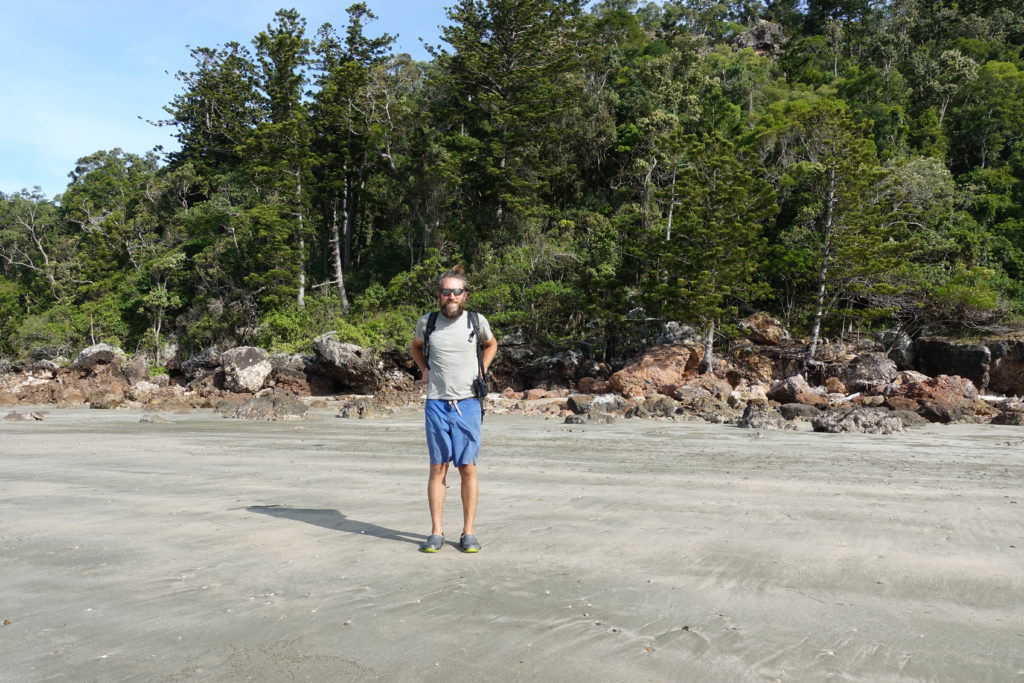 After those few days in campsites and cheap motels, we went a bit more upscale at Airlie Beach for a full day of complete splurge (thanks dear parents!): a flight over the coral reef (and the iconic heart), then a boat tour around the Whitsunday islands including some coral reef snorkeling and amazing beaches (Whitehaven beach particularly).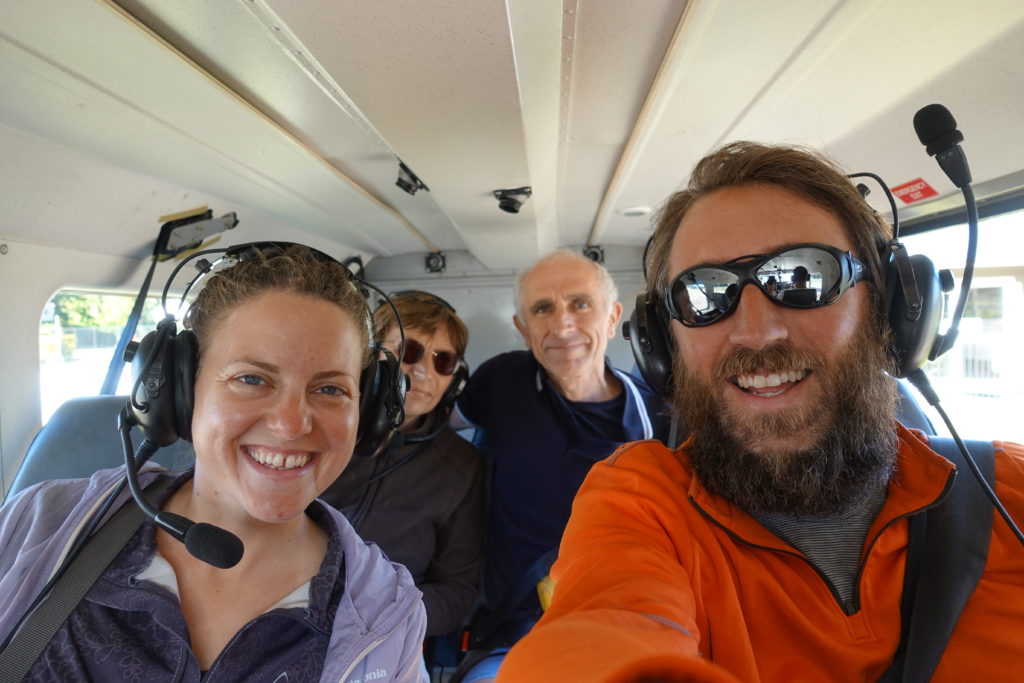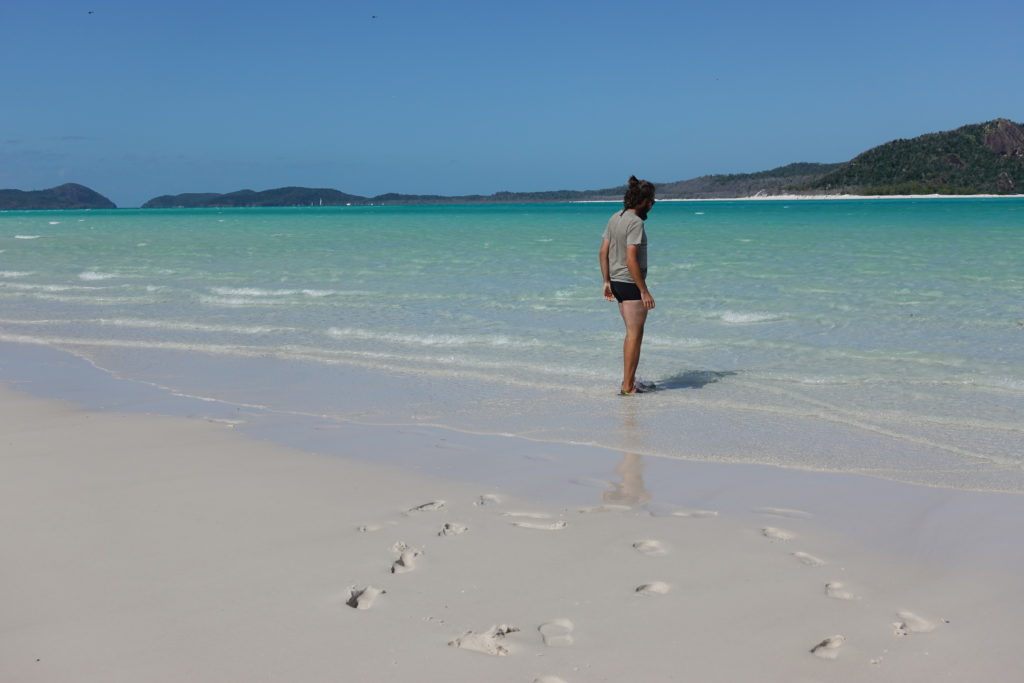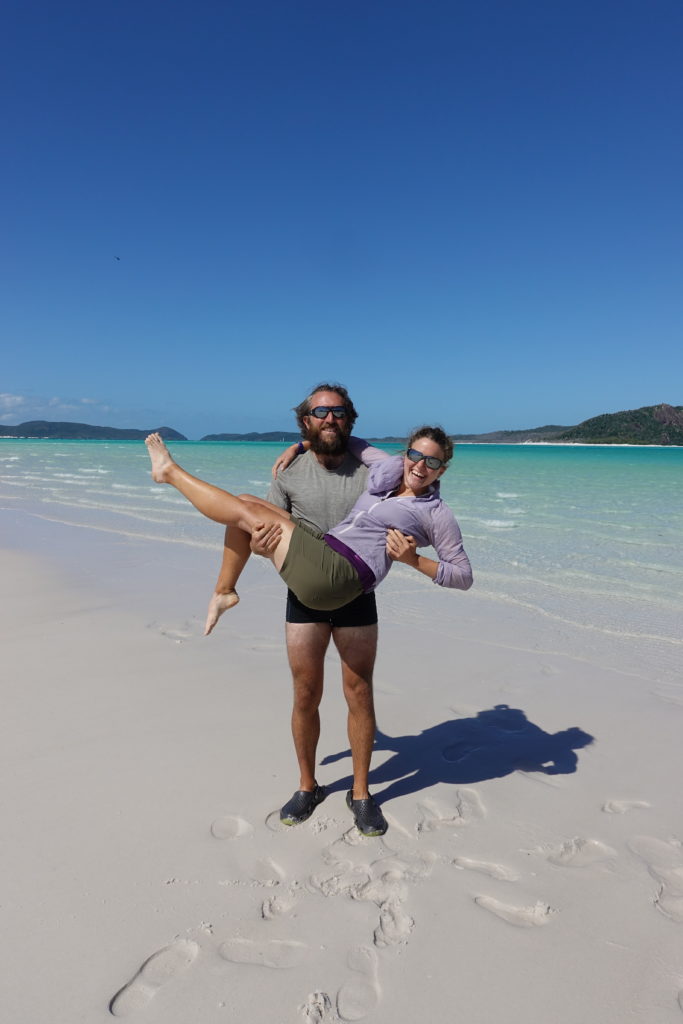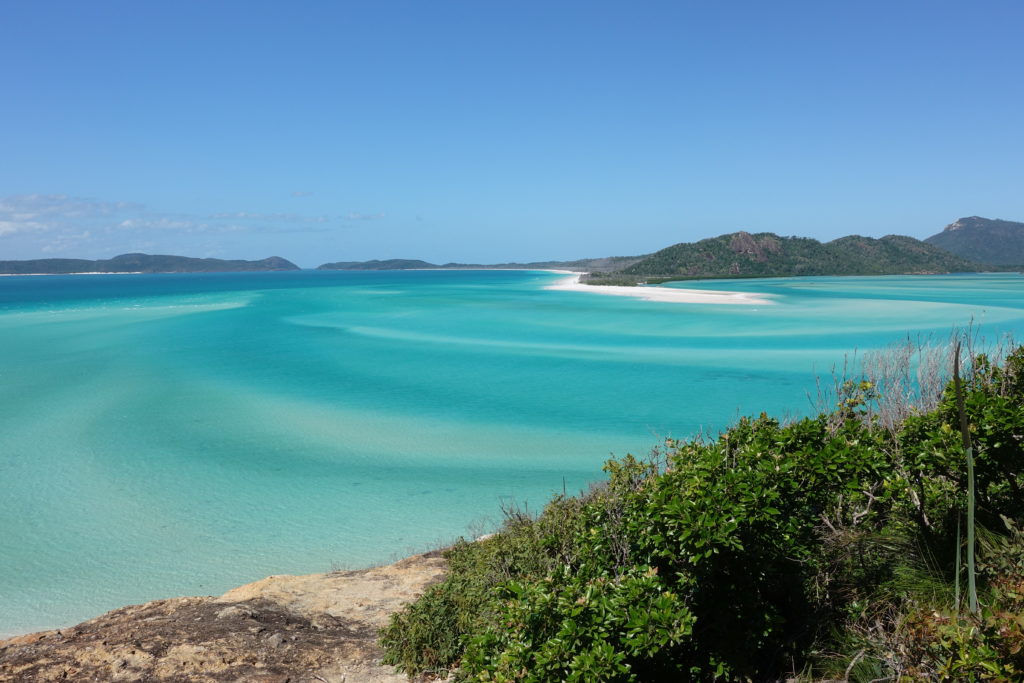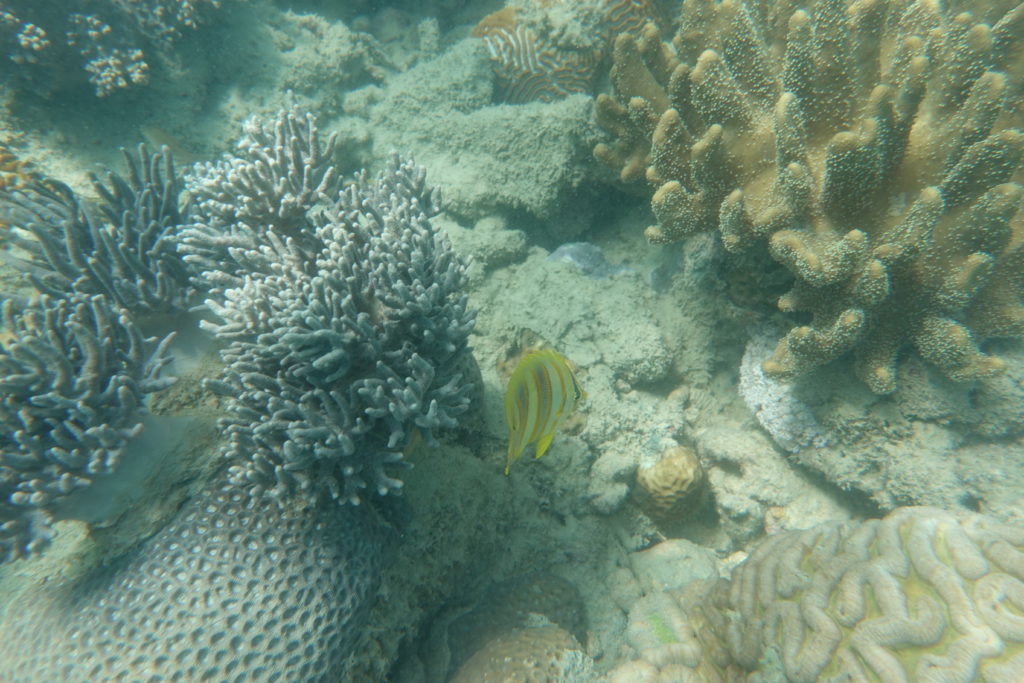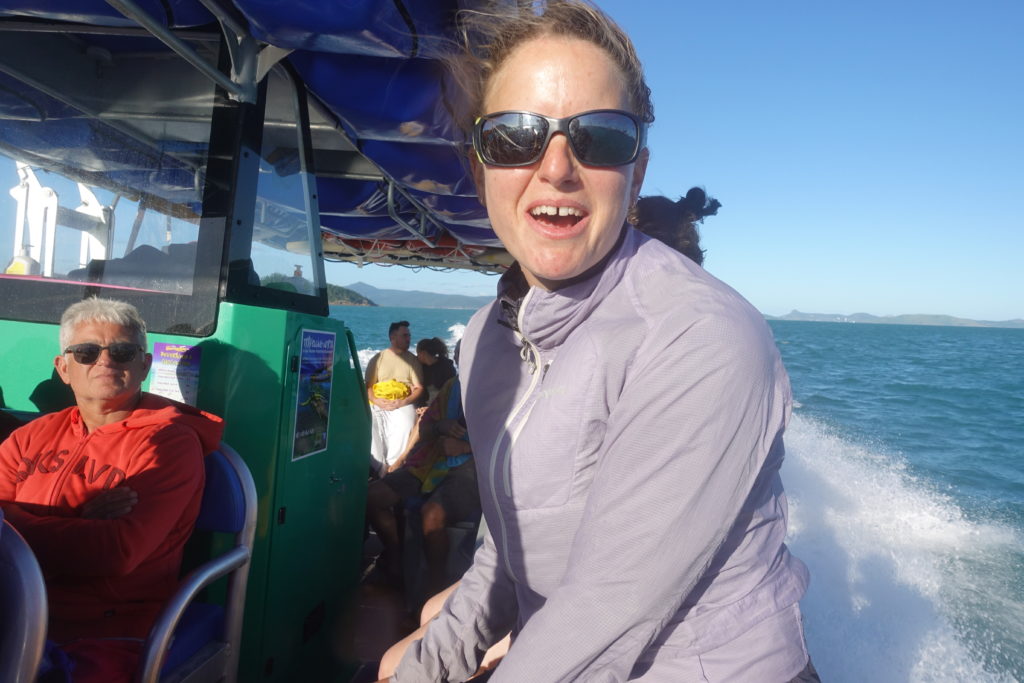 Back on the road heading north again, with a series of rainforest national parks on the left side (in the mountains): Conway conservation park, Paluma NP, Wallaman Falls – or right side in Bowen and Horseshoe Bay where we saw some Dugong (some kind of mutant animal, half-cow and half-dolphin… similar to a manatee) and sea turtles.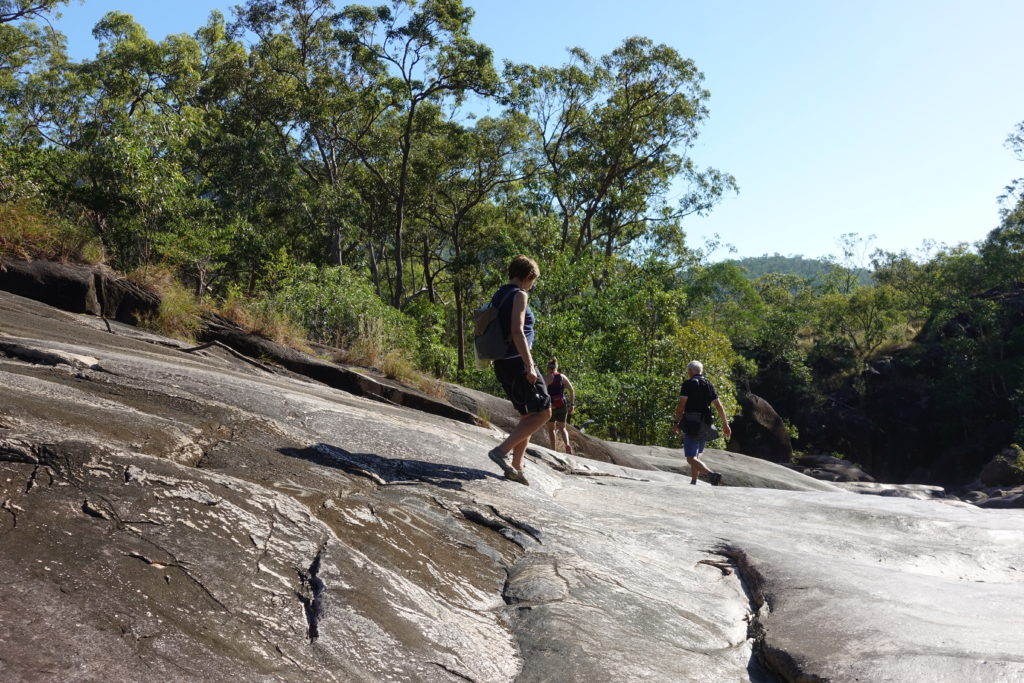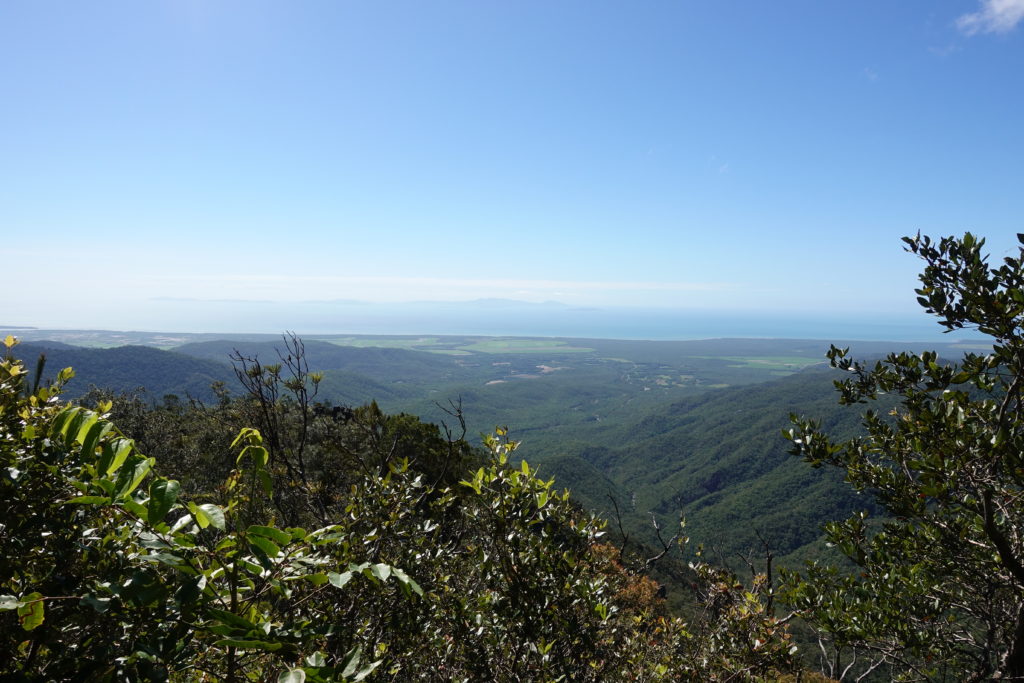 We settled in Cairns for 4 nights to explore the surrounding area without having to think about a new place to find an accommodation. From Cairns we thus first went to the Kuranda market and the impressive Barron Falls as it was rainy (forget your image of Australia being a huge red desertic place, it seems like it rains every single day in northern Queensland!), then on the second day visited a Crocodile/fauna reserve to see a few of these crocs who forbid any swim on the northern Australian coast before finishing the day in Port Douglas where we had a thought for our friend Marssi who had worked there a few years ago. From Cairns, we also got to see the oldest forest in the world – with a rainforest have continuously grown in Daintree for 135 million years! We finished our stay in Cairns with a full day snorkeling on the Great Barrier Reef – a rough ride 70km off the coast to reach the reef with amazing underwater scenery: all sorts of fishes across the whole color and size spectrum, small sharks, some green turtles, and corals everywhere! Philippe, being worried days before the boat trip, took the maximum number of sea-sickness pills allowed all day long… I am sure that he got to see even nicer and cuter fishes with those chemicals… Marie-Claude however joined the group of motion sick people hoping to see the shore as soon as possible on the way back!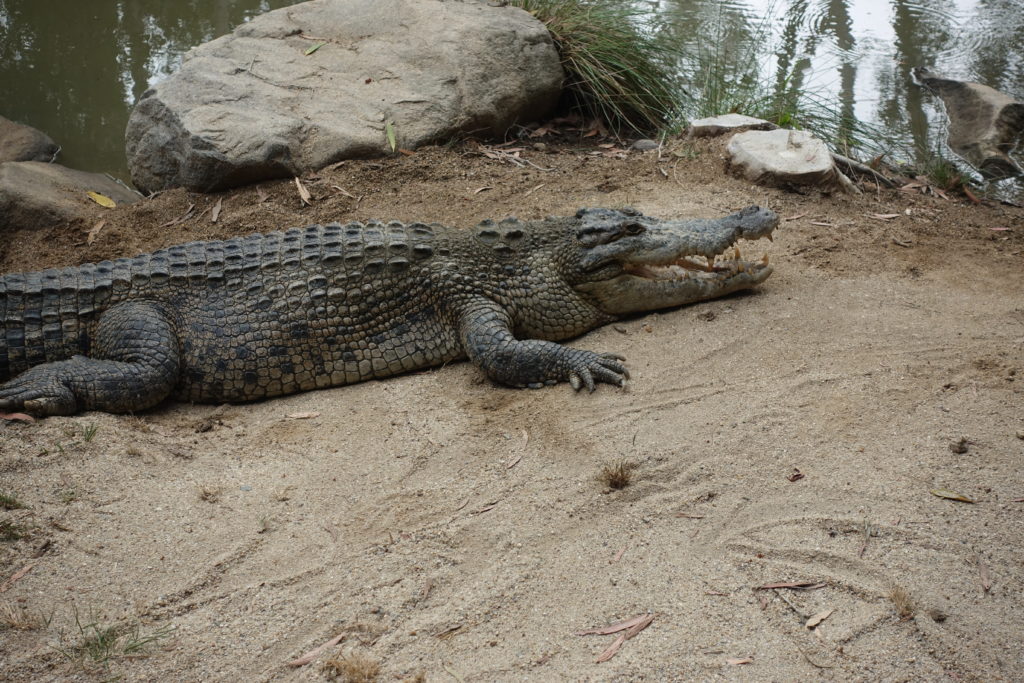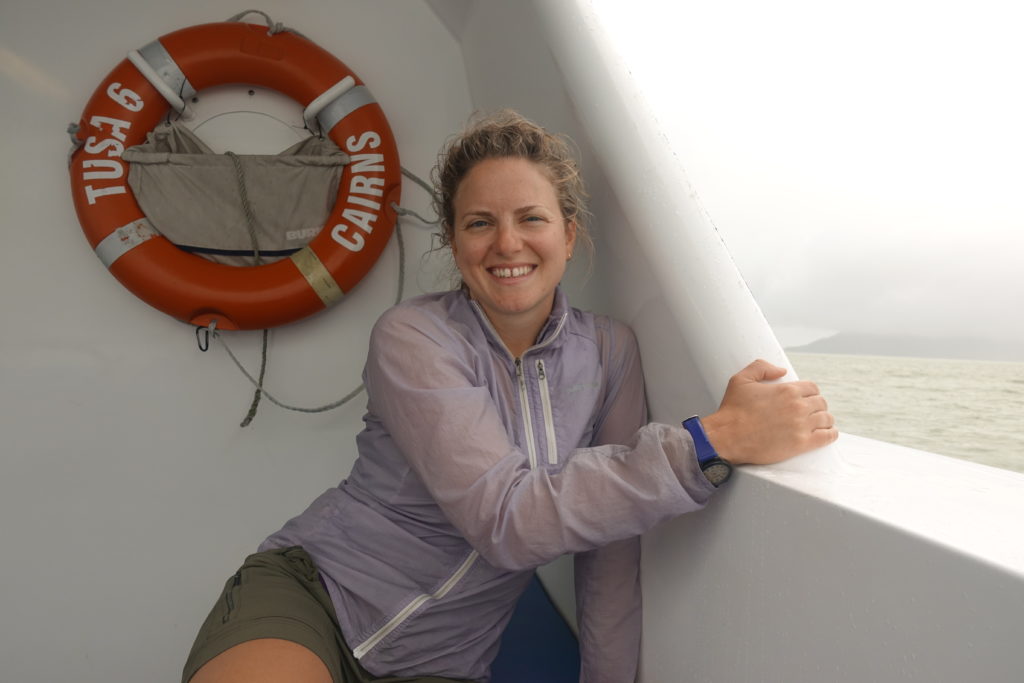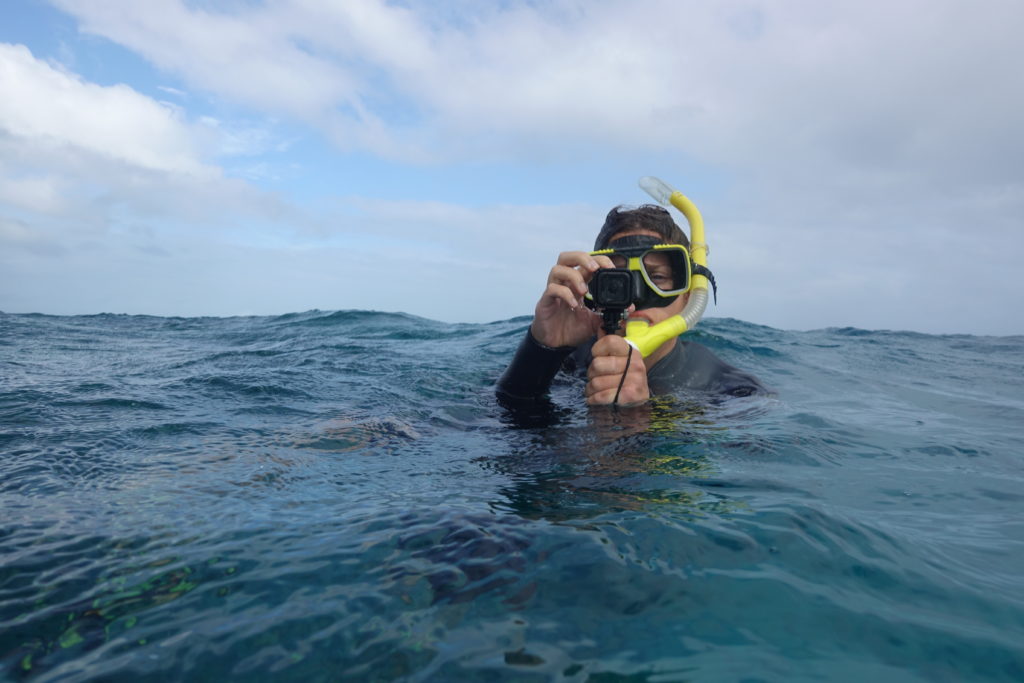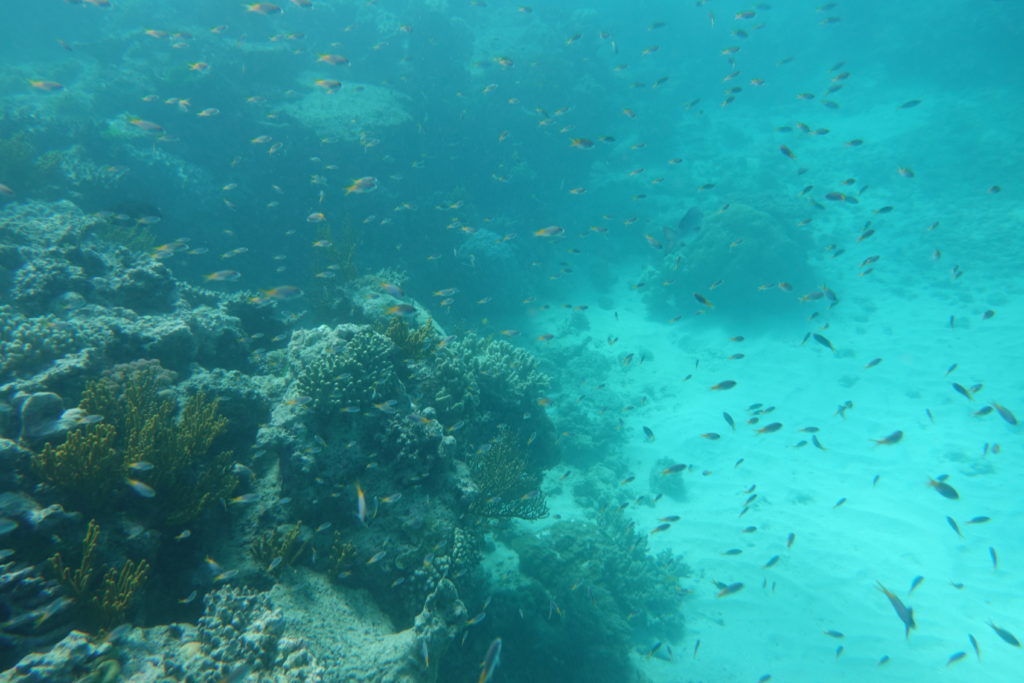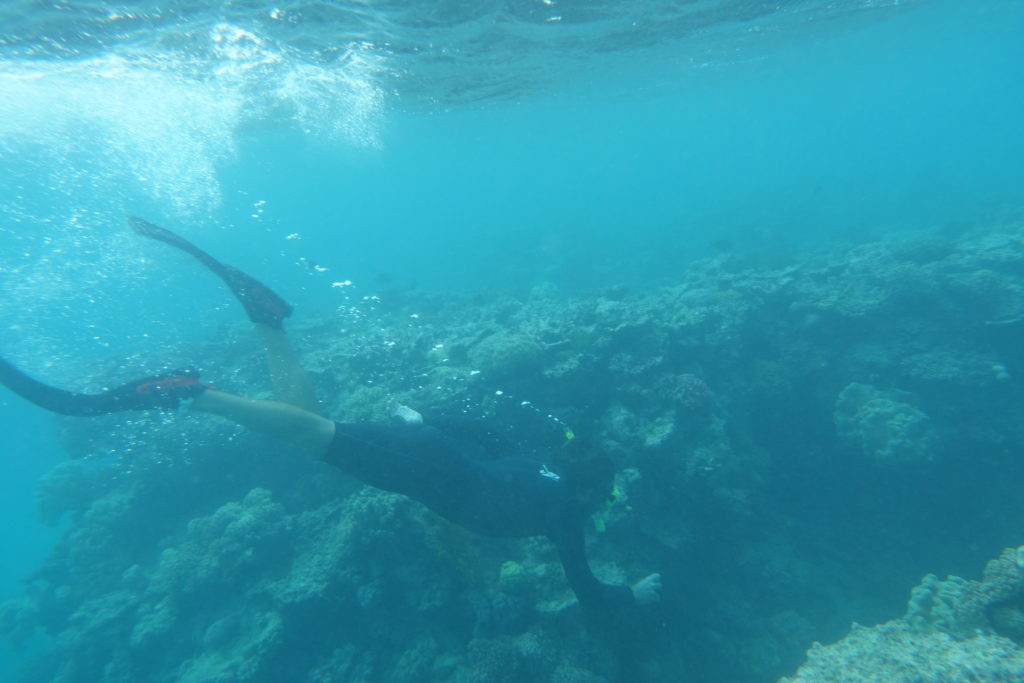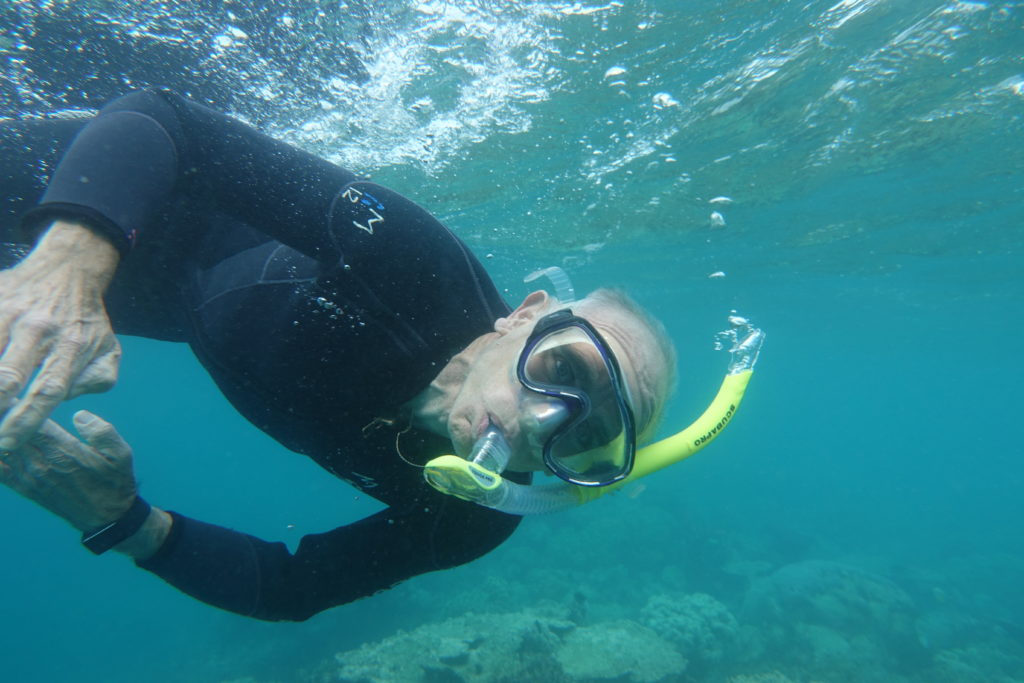 From Cairns, we had to make our way back to Brisbane and decided to take a different route through the inland of the country and get to see the (in)famous outback. That meant even more kilometers, but a completely different scenery. Going inland, the rainforest disappears on the mountain divide to first fruit orchards, then cereal fields, soon after comes the savanna and cattle farms, and the further inland you get, the less trees there are… until the landscape becomes an endless view of burnt grass with very sparse cattle farms spread over hundreds of kilometers. It is amazing to see that people live in such remote areas – and difficult to imagine how it may have been when the first settlers arrived without modern communication tools (we got an overview of their life at the Stockman's Hall of Fame in Longreach). Along the road, some towns appear – either farming centers and a cow-boy atmosphere, or more mining communities. We hiked through a few national parks: the remote Porcupine Gorge, the Millaa Millaa waterfalls, the Carnarvon NP or the Australian Dinosaur Fossil center.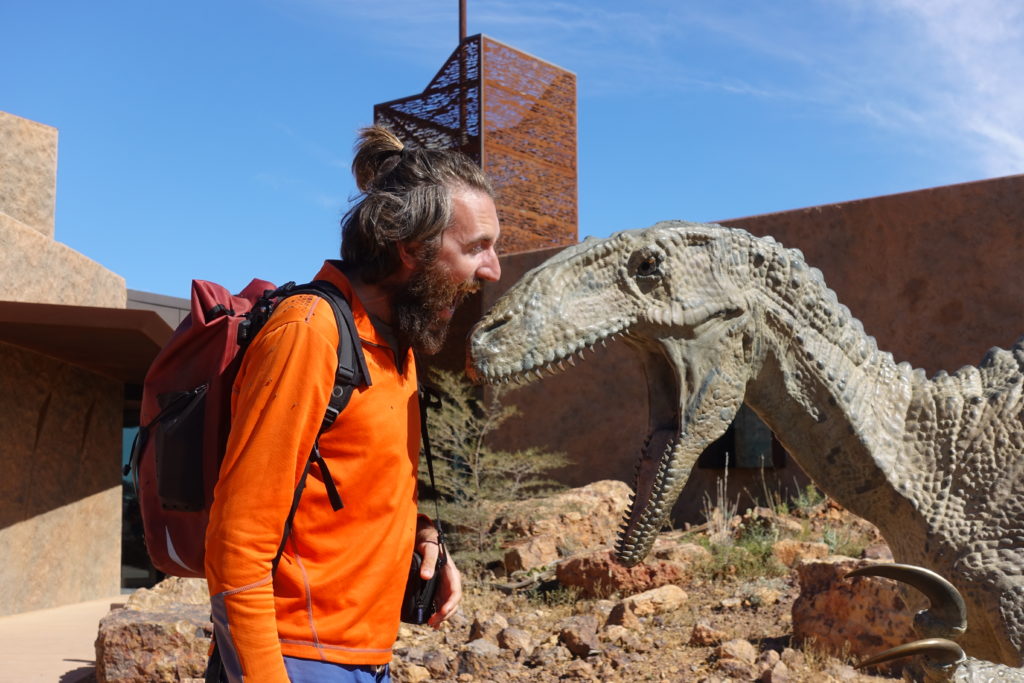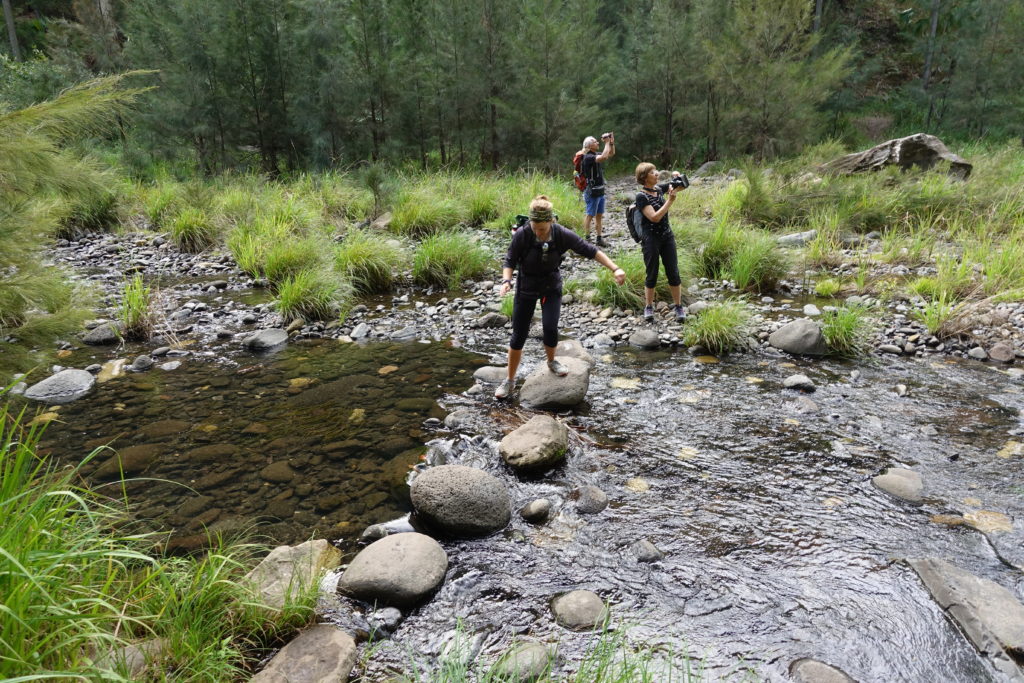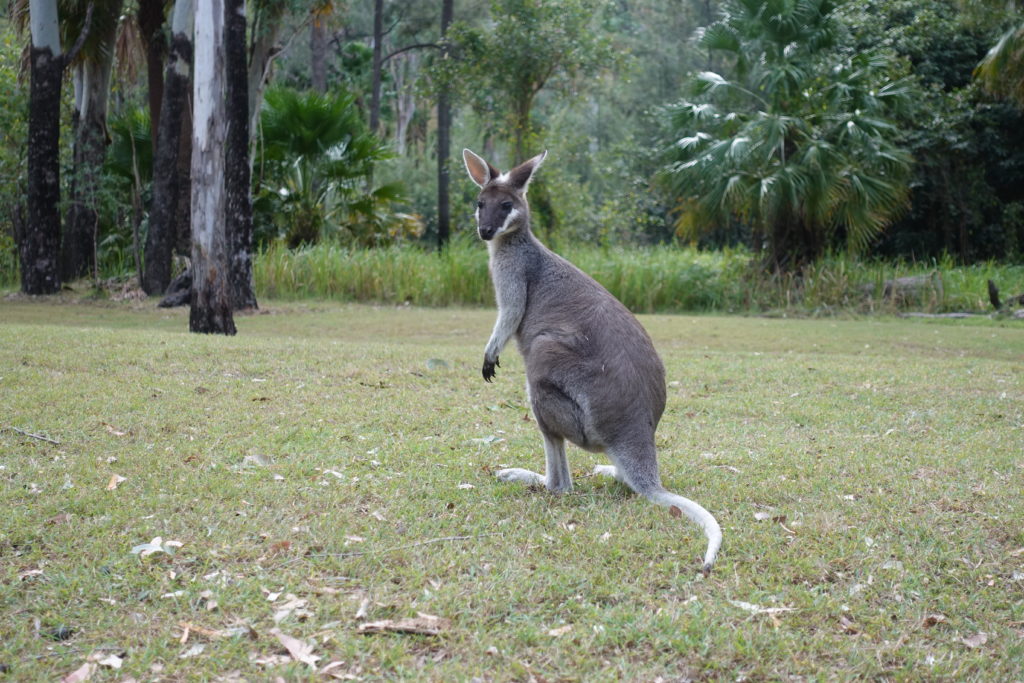 Although that's not going to change financial status much, we also found a few Sapphires while prospecting in the Gemfields area! The first challenge was first to figure out how does a Sapphire looks like… cause while paying attention to the pile of sand, a lot of small stones look really cute (but are for sure completely worthless). Some of the Sapphires we found are worth to be polished and Marie-Claude even found a small one that could be cut by a jeweler: the bigger challenge might now be to find a jeweler able to actually cut a sapphire!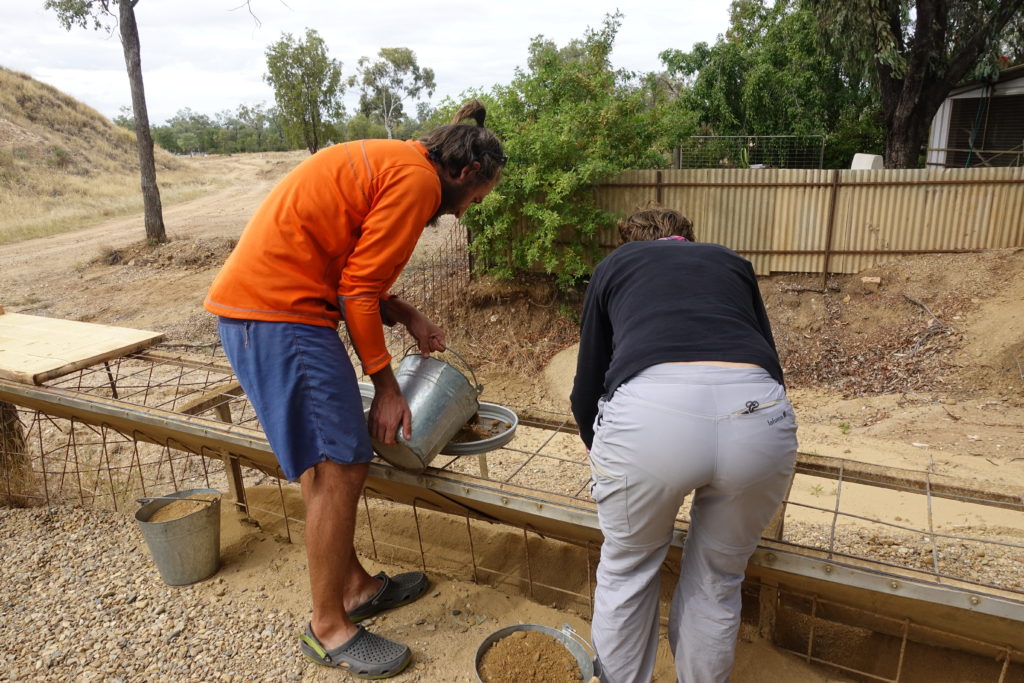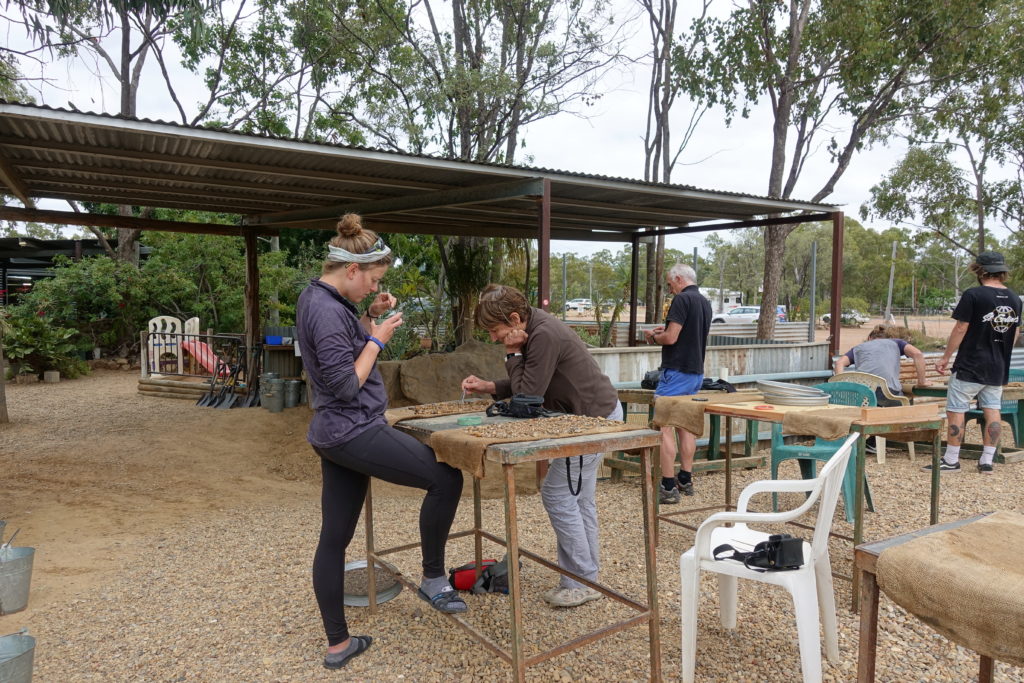 We finished our trip in Queensland back on the coast off of Brisbane, on the North Stradbroke Island for a last snap of the Pacific Ocean, the tropical forests, the endless empty beaches, and the kangaroos pausing for the pictures!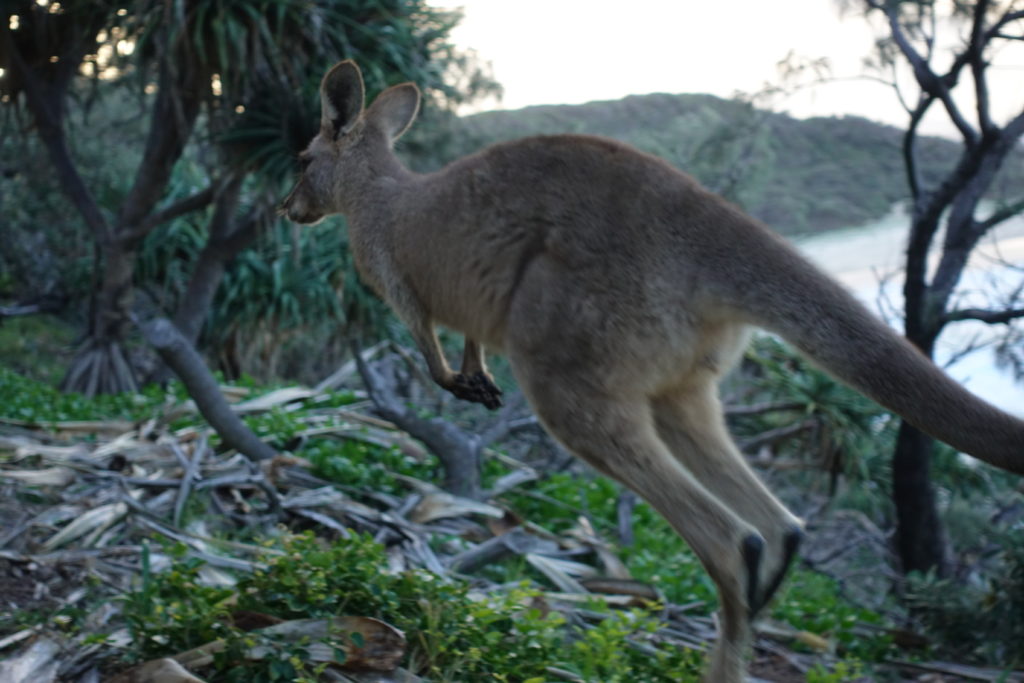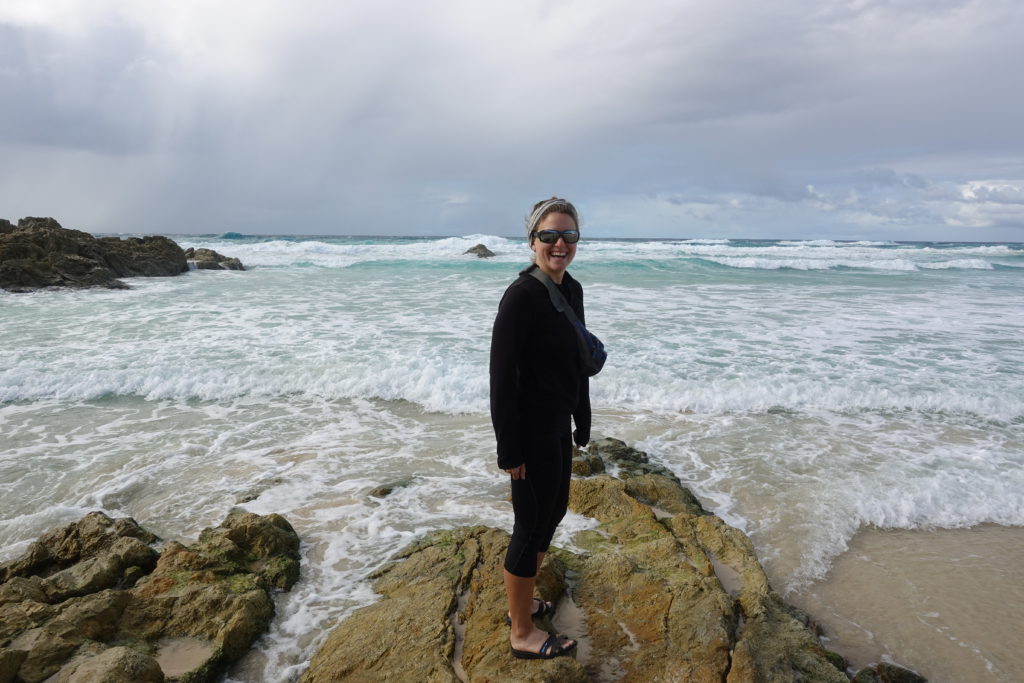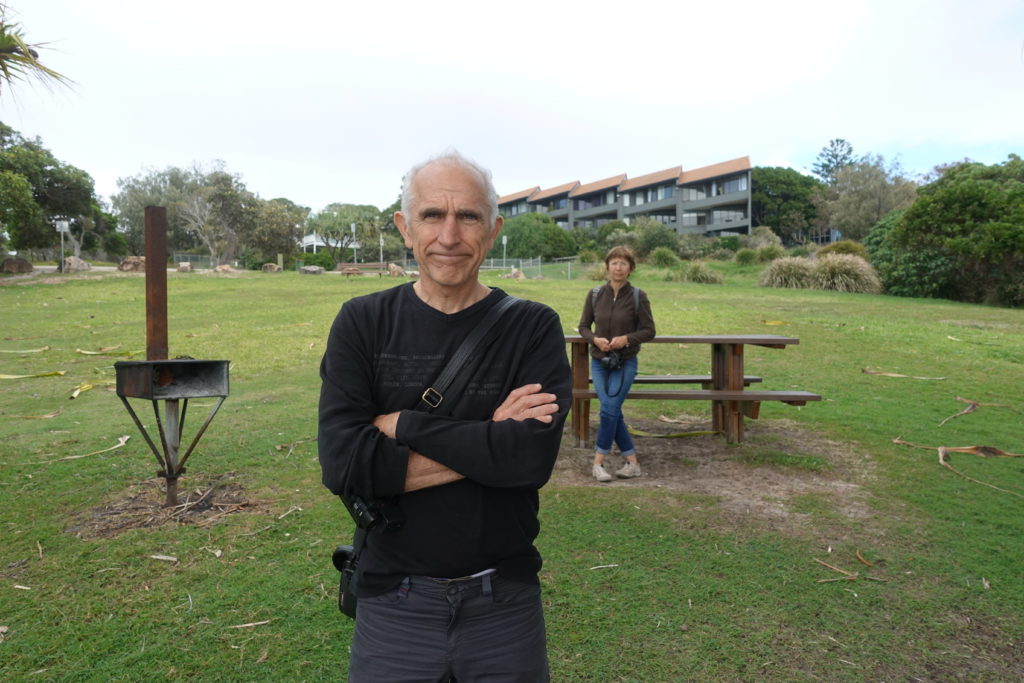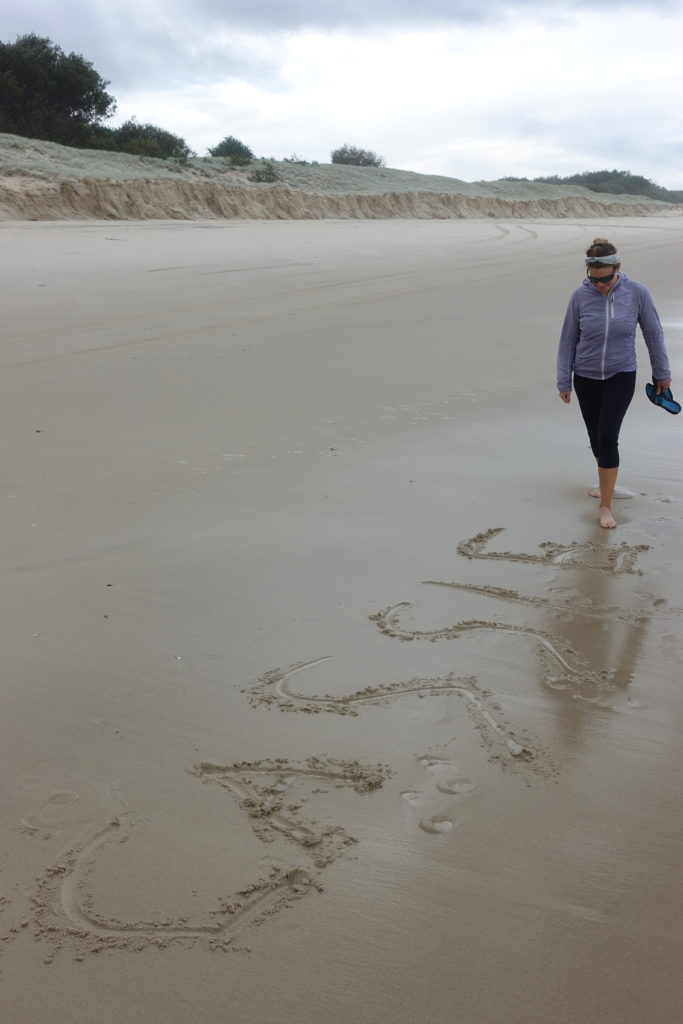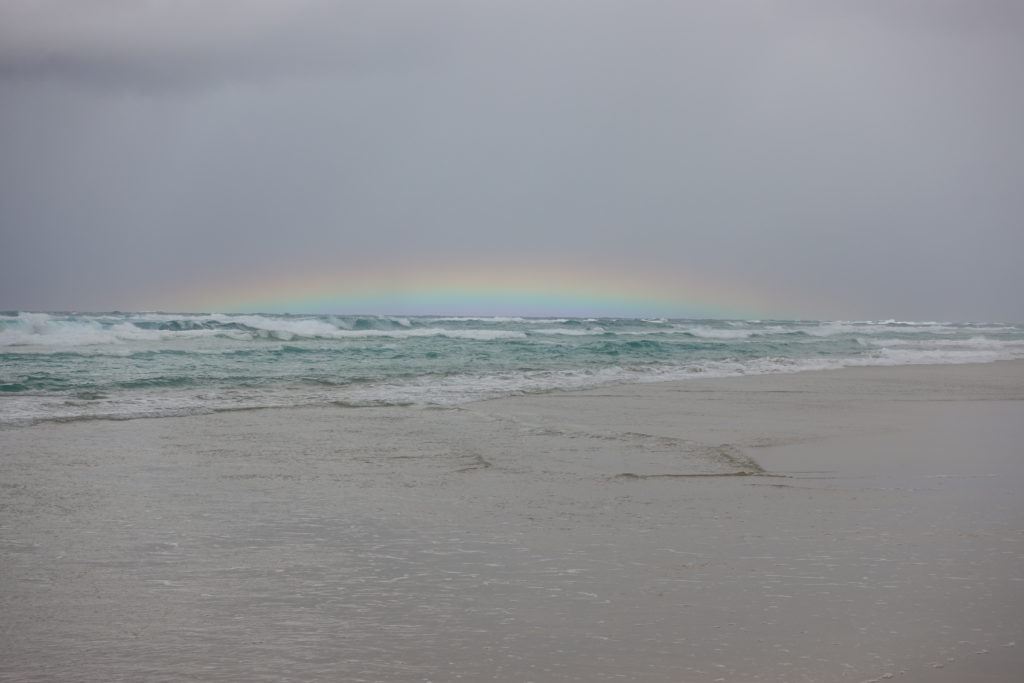 After a night drive back to the Gold-Coast, we decided to spend our last 24h relaxing in the area – no cycling, no driving, not much but walking around and along the coast, and catching a last glimpse of Australia before our early flight the next day.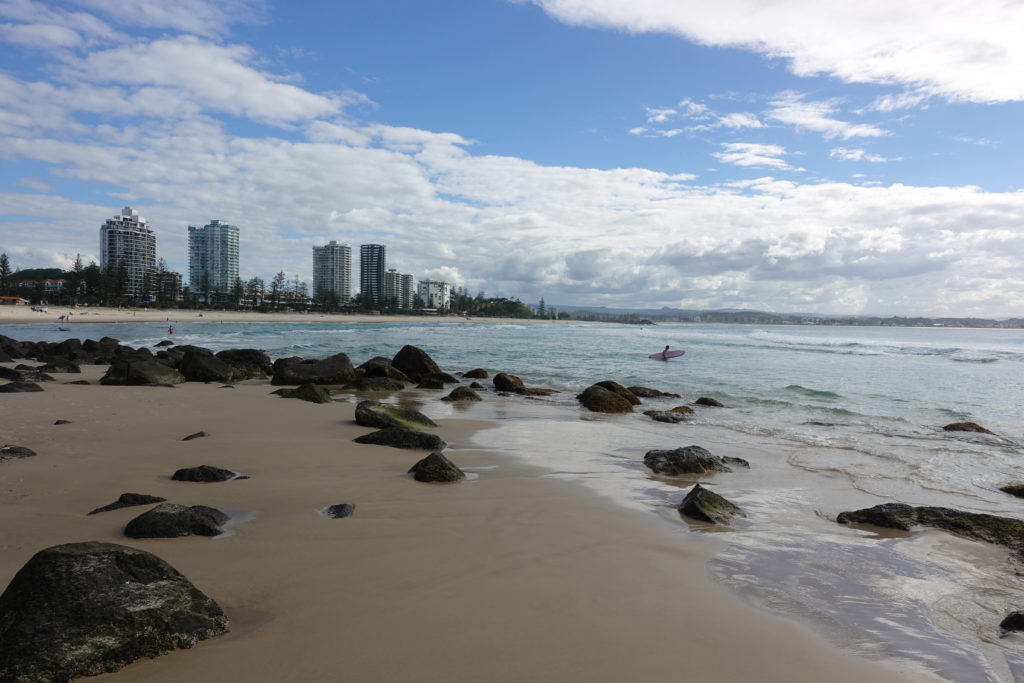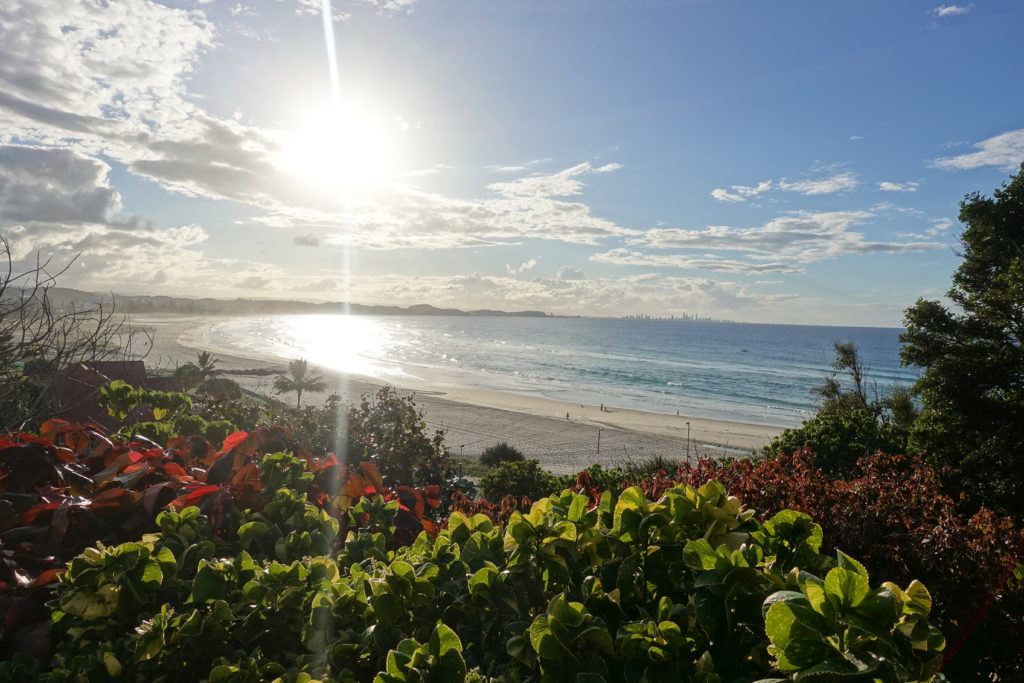 Those three weeks have been an enjoyable break from our daily routine of cycling, camping, eating. Even though, it was a little difficult to adapt the two rhythms of us and my parents at first, especially after their jetlag and our 5 months habits touring, we managed things better and better over the days – and finally the three weeks went by extremely fast (that was also the first time in a decade that we had been that long together!). It was also a good thing to catch up news in Europe – the few online messages and cutting skype conversation not being always very easy.