We left off nearly a week ago in Te Anau with freshly cleaned clothes, washed bodies, and a sense of adventure as we headed off to Milford Sound. We traded in our trusty Hase Pino and Bob Ibex for something with one more wheel to get us out and back within 24 hours: a 2002 12-seater van. Coming from the rental car company 'Rent-A-Dent,' this wasn't particularly an upgrade either – a trusty bike against a rusty van? – but it got the job done. We opted for renting a car on this road for a few reasons, one being that we weren't keen on being sideswiped by one of the 100s of tour buses that fly around the curve to Milford Sound, most of them in a rush to do the 600km return way from Queenstown in a "all-inclusive day tour" another being the lack of desire to bike 1500m in elevation in one day to reach Milford-Sound then 1800m up on the way back including a 2km and 10% incline one-lane-tunnel with direction of traffic automatically changing every 15min, then the very little interest to be in a racing guided-tour, and the last being that it was our cheapest option.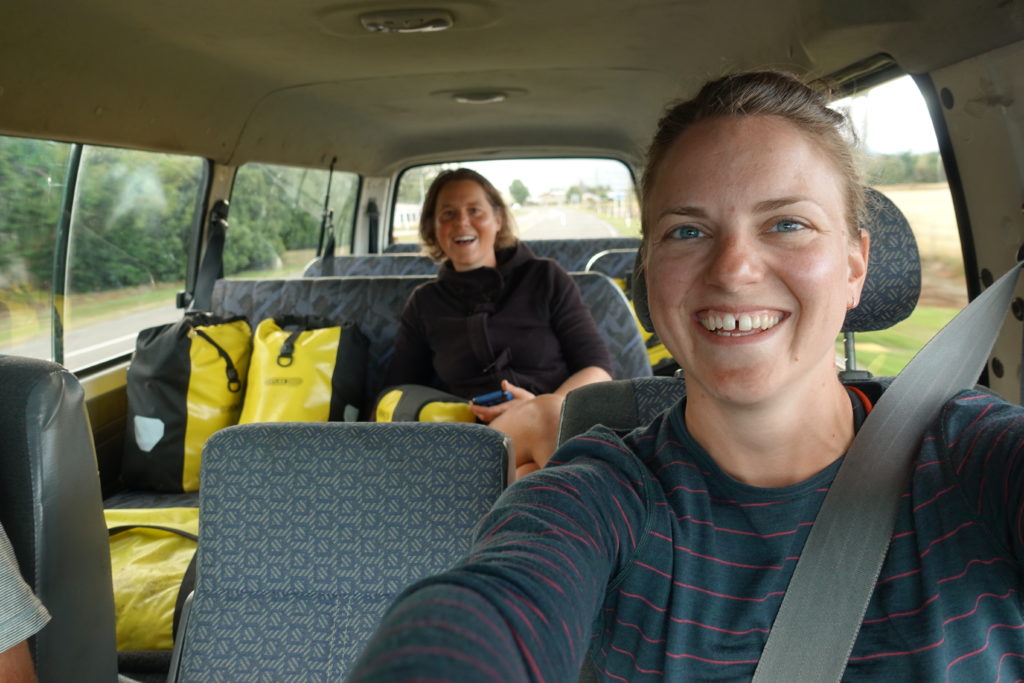 Once we heard that we were in possession of a van, we let our biking buddy know and she came along for the trip as well. We set off in the late evening and arrived at our camp in the dusk. The ride towards the campsite was amazing; the closer we got towards Milford Sound, the more the precipitous mountains encroached on the Eglinton valley. Because we left in the late evening, the road felt completely empty on the way to the campsite and we could enjoy doing some random stops off the side of the road – just as usual with the bike! But that would be completely different the next day with the incessant ballet of buses.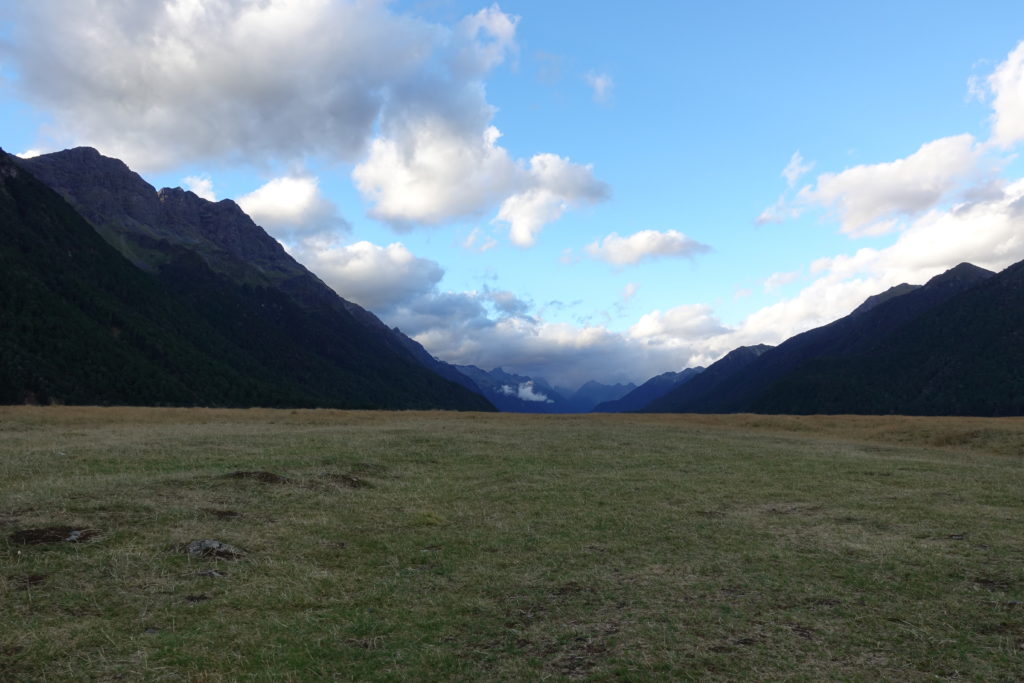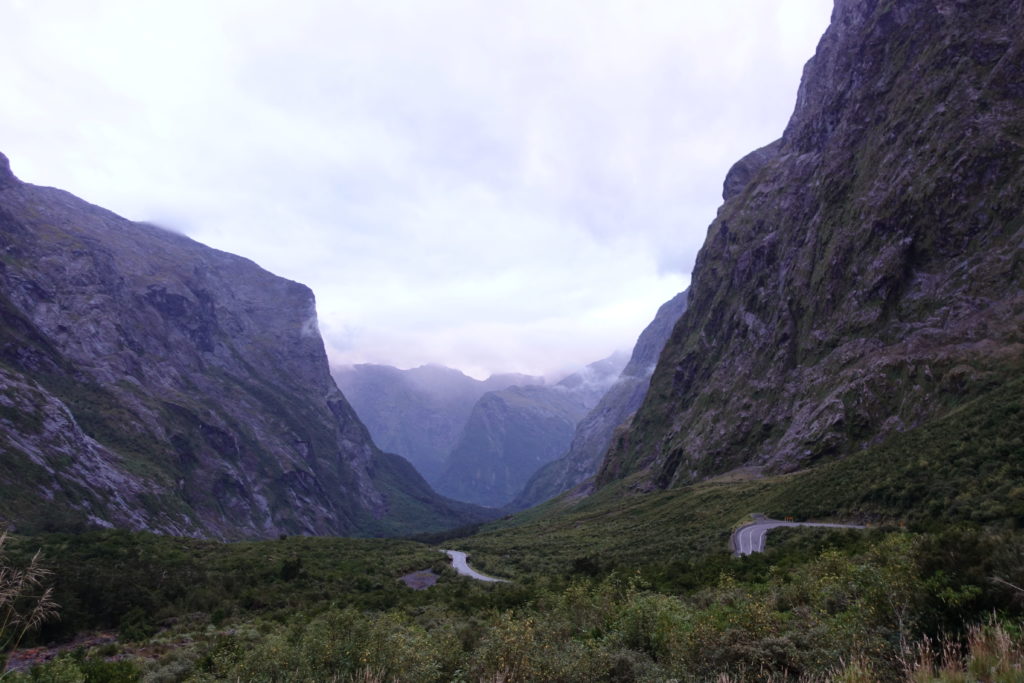 The next morning, we left before dawn to avoid paying a camping fee (if you've been following our posts from the beginning, Cédric and I are becoming increasingly feral, cutting corners when we can) and make our way to Milford Sound for a cruise. It's not really that we avoid paying, but 40 NZ$ to pitch a tent in a gravel area surrounded by hundreds of RVs and literally no other service except a drop toilet that you share with hundreds of people does not feel like a fair price! Since the Sound is one of the rainiest places on Earth (about 7m of precipitation annually – 10 times more than in France or Germany), there is very little chance to see the fjord like on the postcards with summits reflecting in the sea, so we are happy that the weather is covered but at least it did not rain (for the most part)!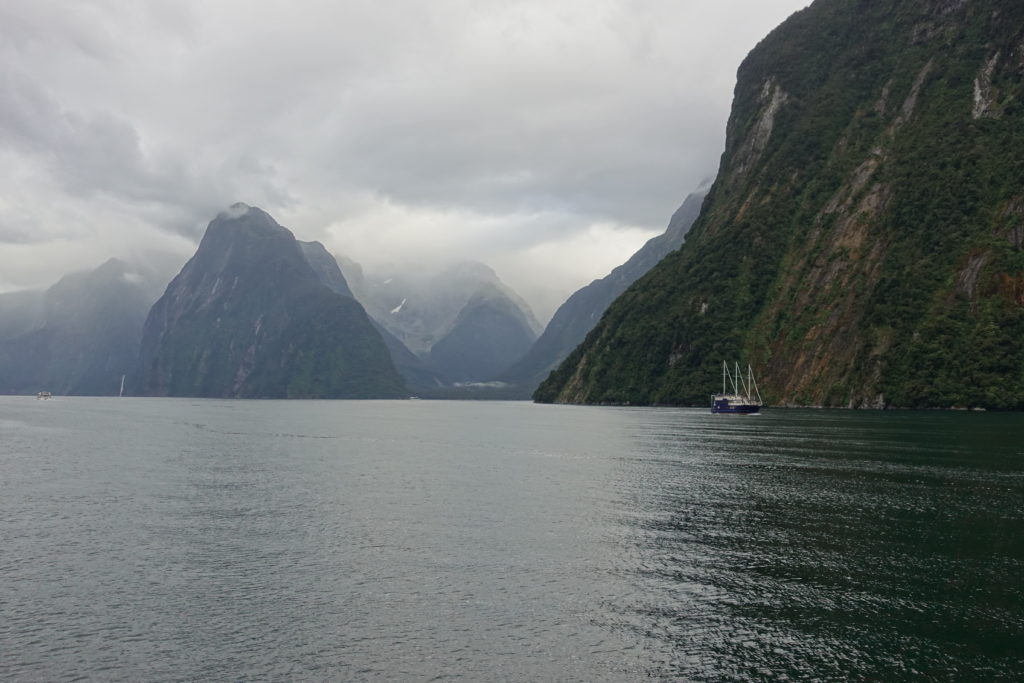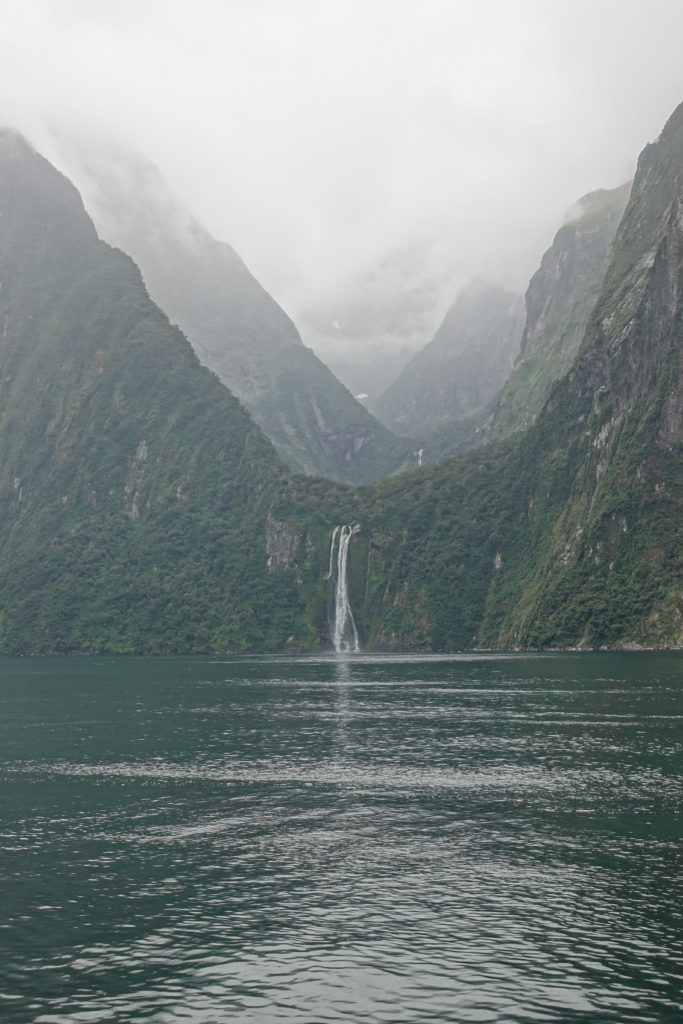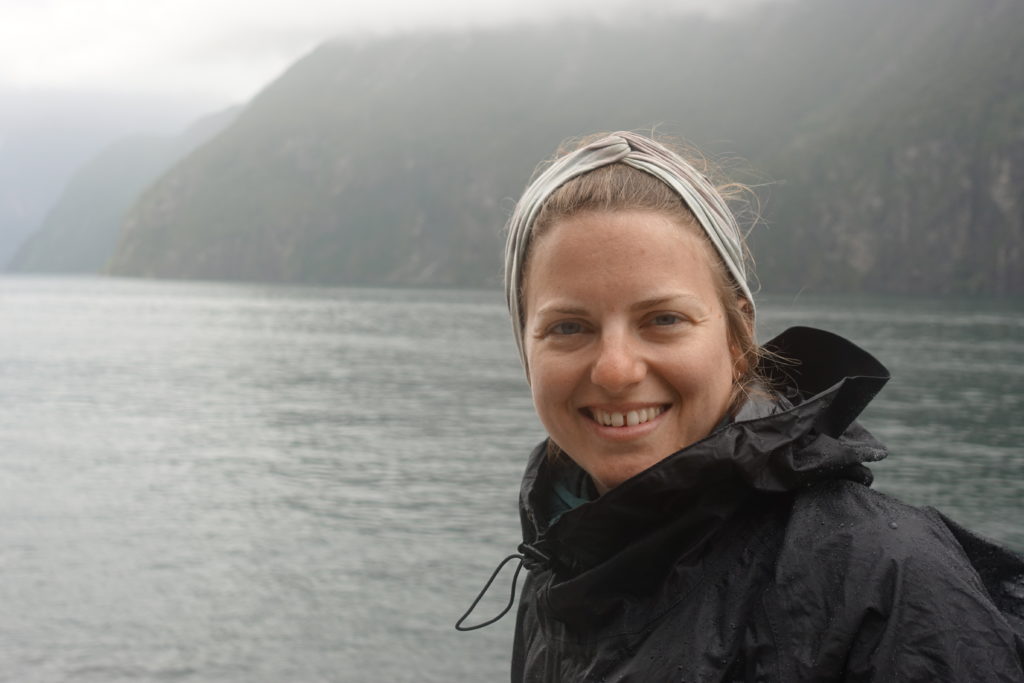 Back in Te Anau in the afternoon, the car given back to the rental place without any checks (it would probably take an hour to compare what additional scratch could have possibly be done), we went to the bike store hoping that the tires ordered the day before in express delivery from Auckland have arrived. News of the evening, the shop decided to forego our request and decide that an "almost the same" would suffice: a no-brand-probably-lasting-3-days, not the good size, not foldable and not express delivery, rather arriving "probably tomorrow." We made the easy decision, we jump on the tandem and bike the 20km to the next town – Manapouri – south of Te Anau for the night.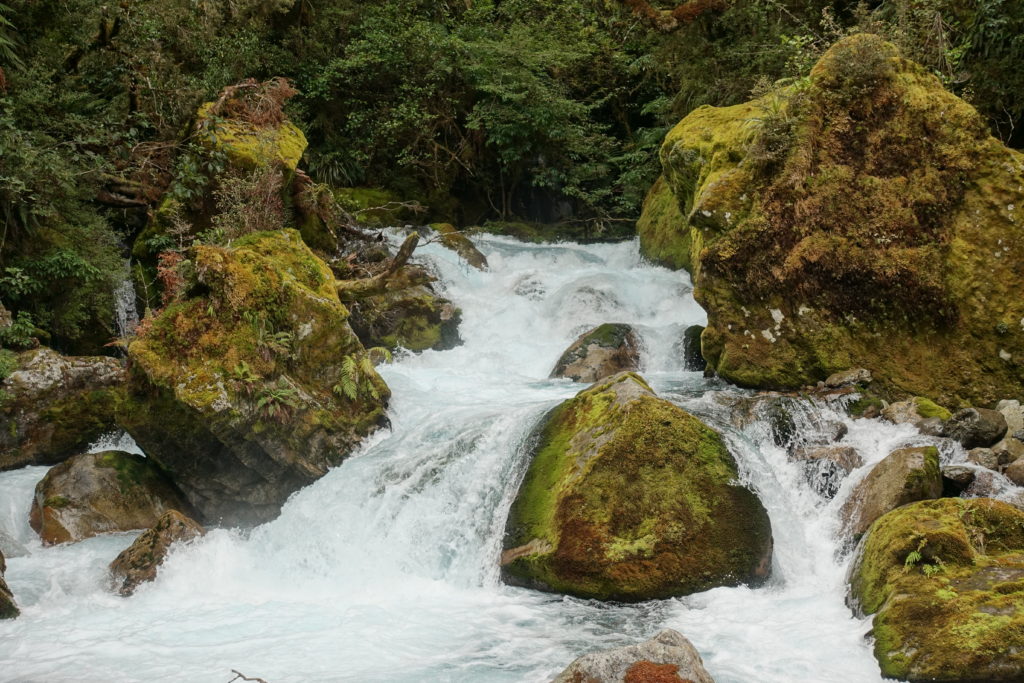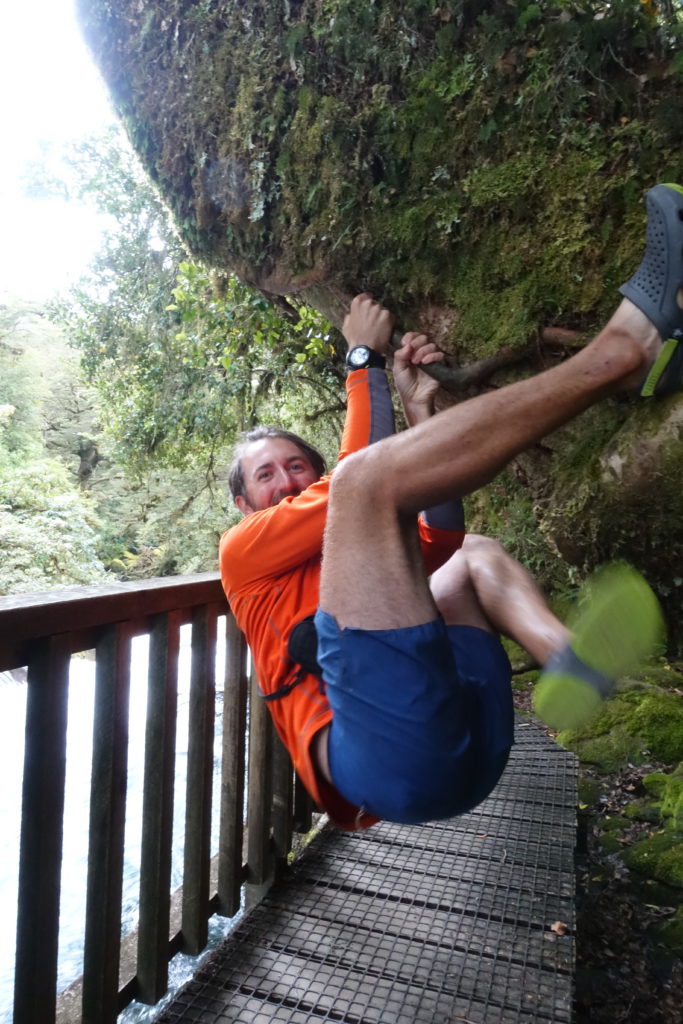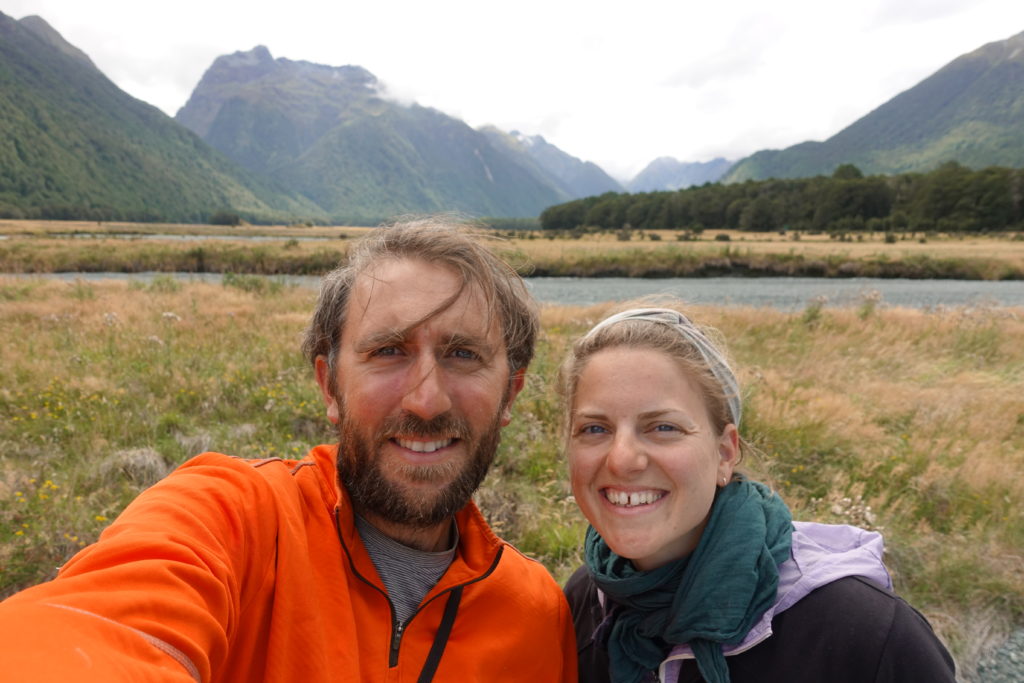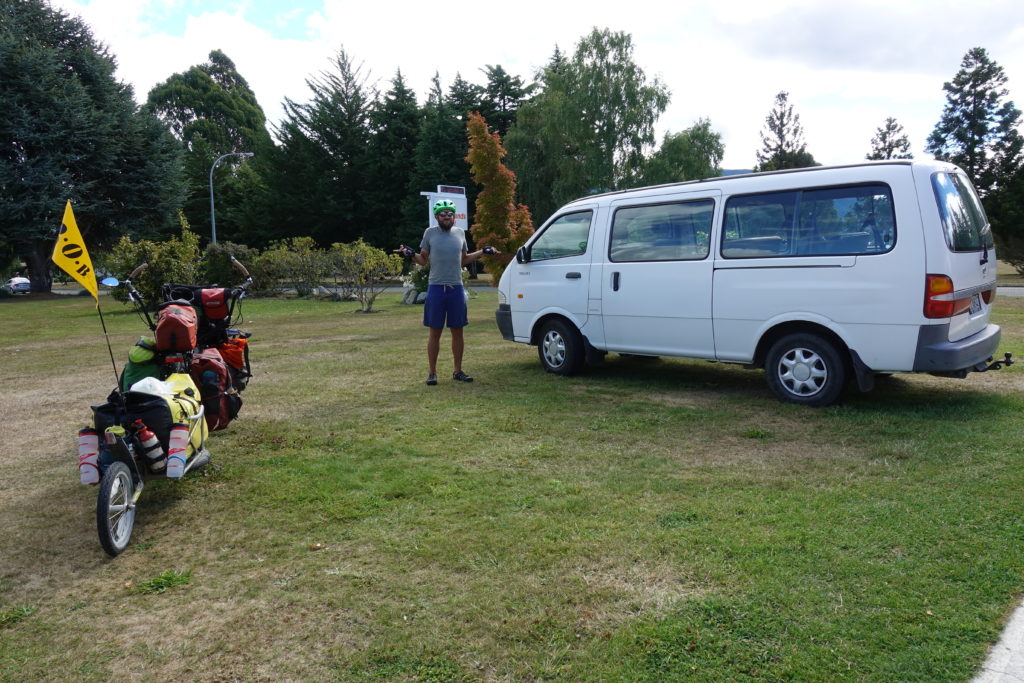 Back on the road on Wednesday morning, we had an 'easy' day of biking with just one 200m hill and landed at a FREE campsite in the afternoon (meaning that we still were provided with a flushable port-a-potty and drinking water, more than what other paid campsites offer) in Clifden. This campsite also came with a rooster that would hang out with you when food was present and crow at 5:30am. An alarm-cock, if you prefer puns.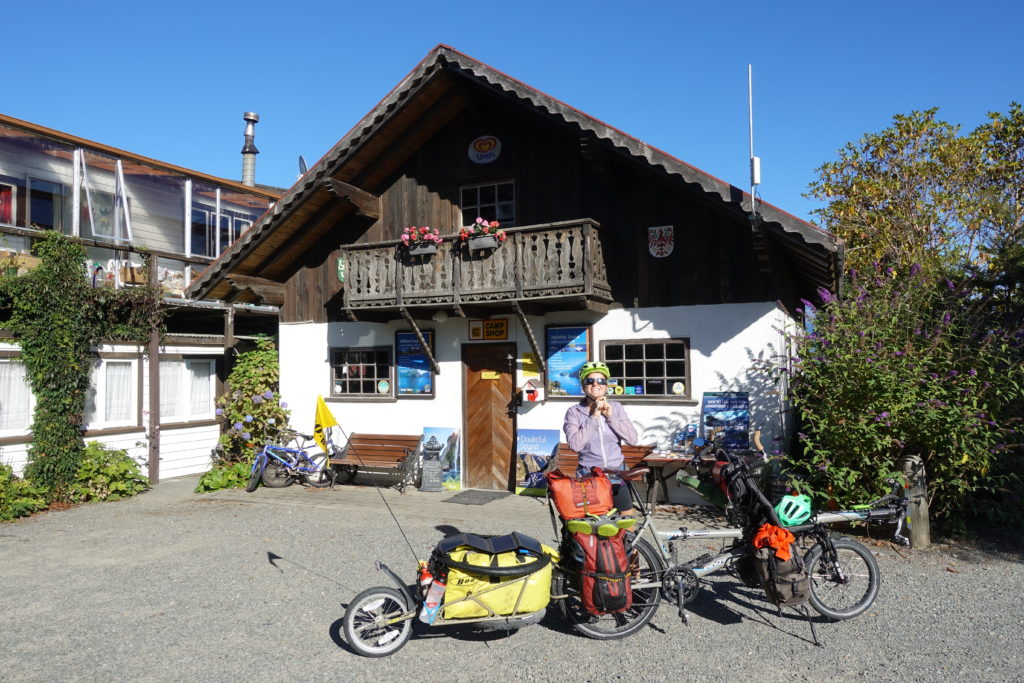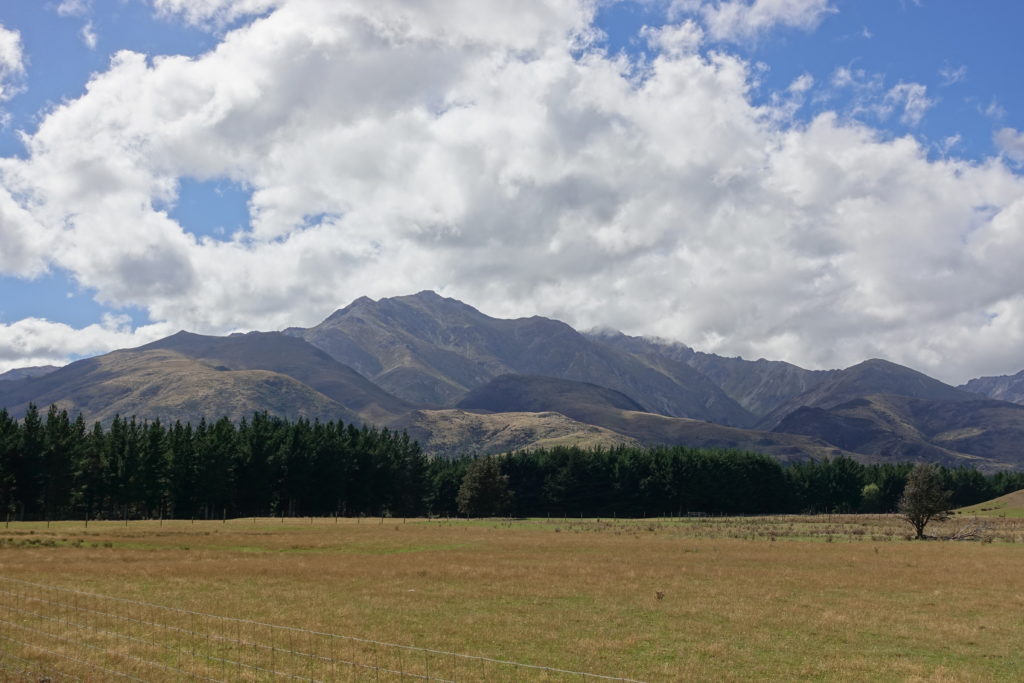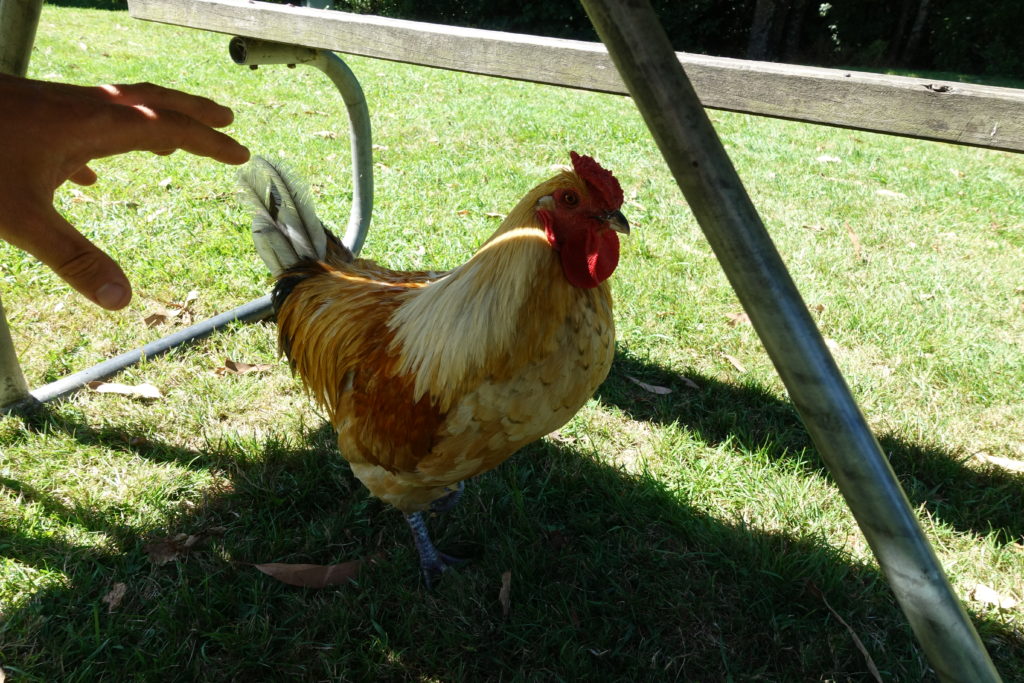 The next day and a half, we whipped towards Invercargill with delightful tailwinds. Here, we noticed that we were no longer in the national park, as our mountainous landscape melted into undulating sheep and cow pastures for miles on end. As we approached Invercargill on Friday, trucks and traffic once again picked up and the ride became a bit more grueling. In Invercargill, we visited all three of the city's bike shops looking for our 26" rear wheel tire and Cédric managed to piss off one shop, who out of arrogance or ignorance, claimed that 26" wheels were no longer in existence (they're one of the most common tire sizes in the world).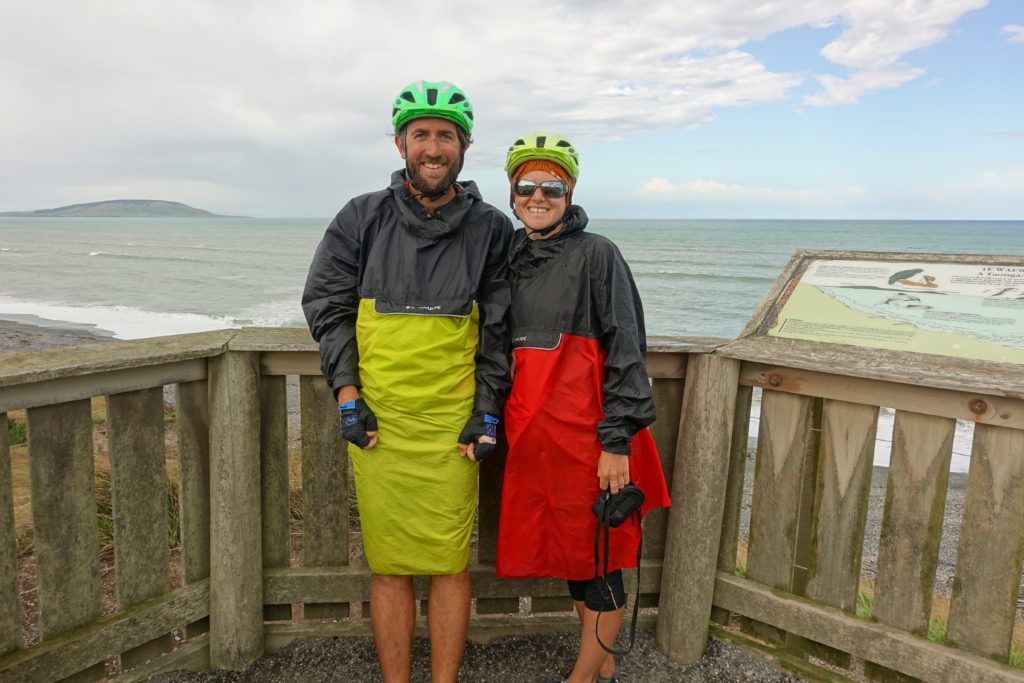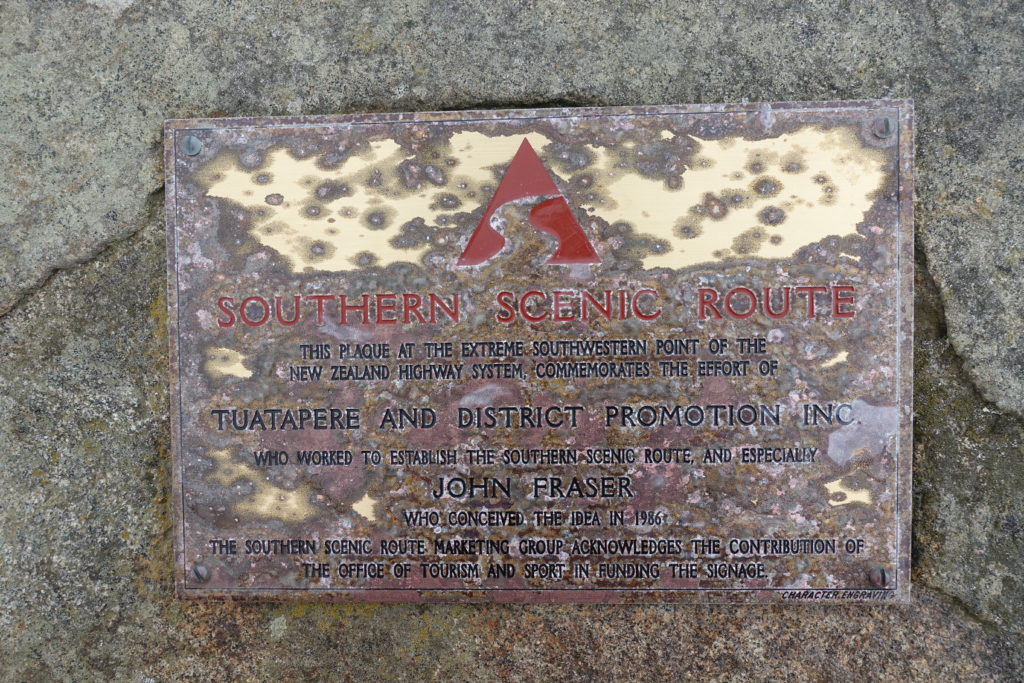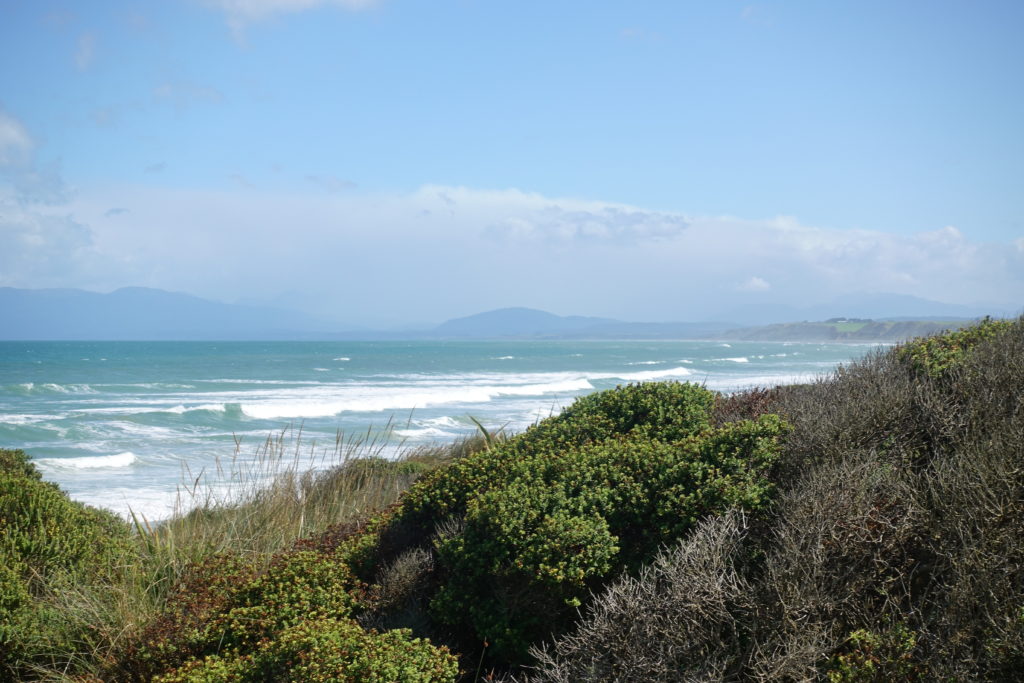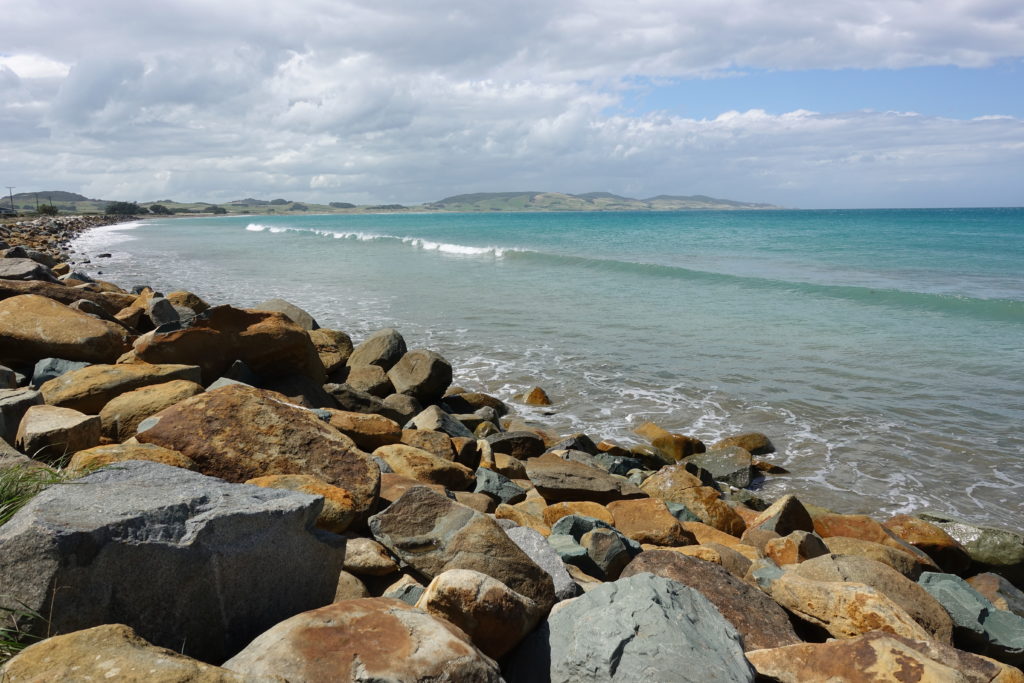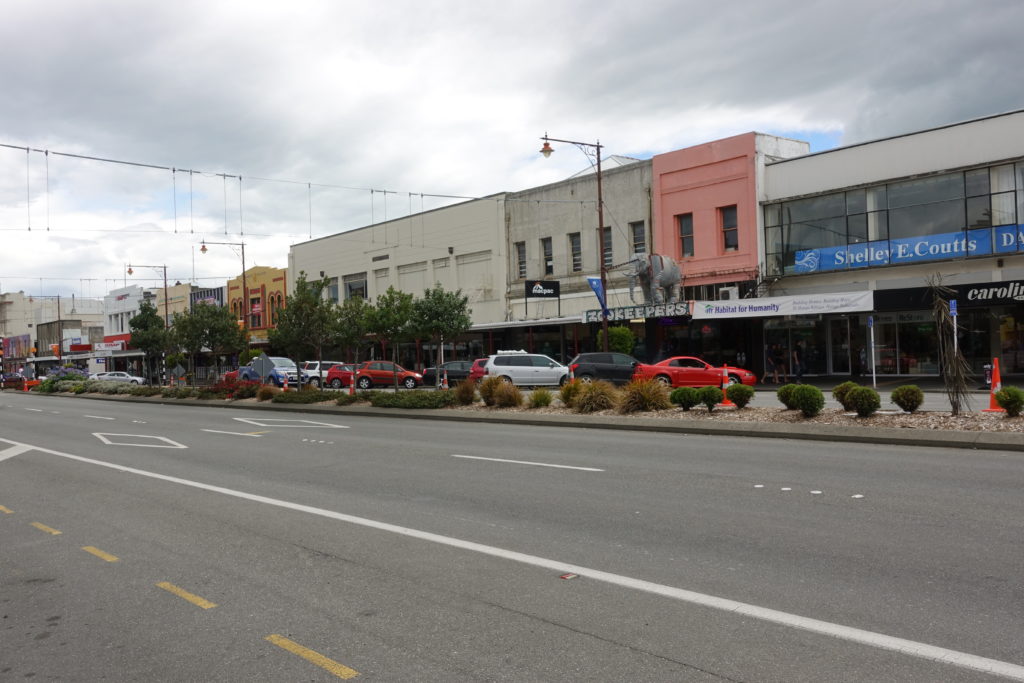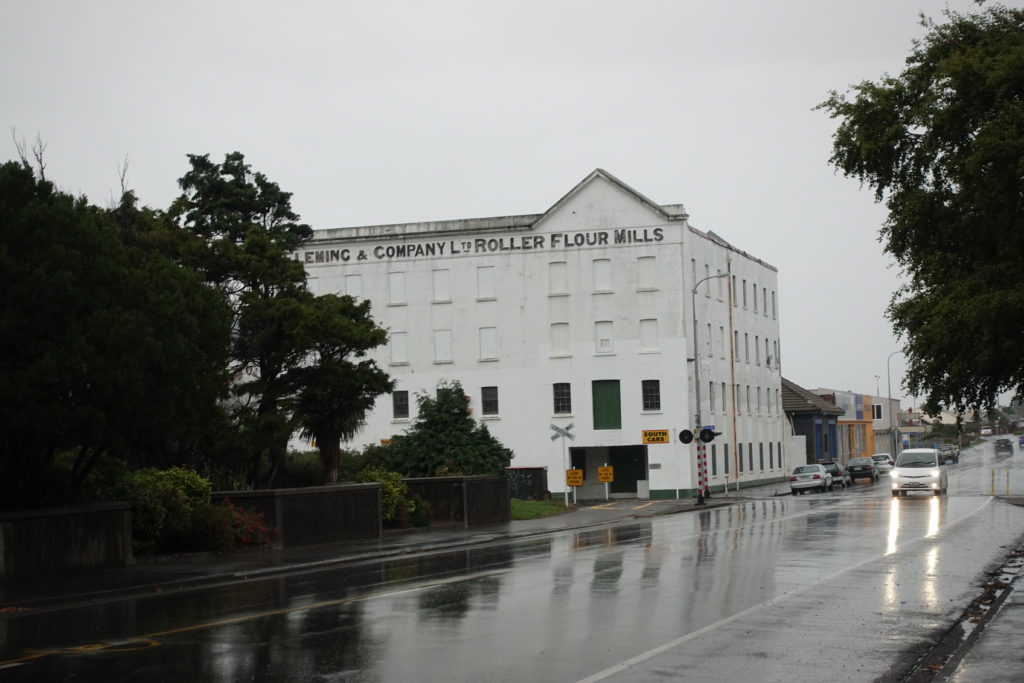 On Saturday, after milling around Invercargill for far too long, we took advantage of the good tailwinds and rushed towards the Catlins that morning. However, in the afternoon, our friend became our foe as we were no longer headed east but south and had some demoralizing side winds the last 20kms before we set up camp on Curio Bay. That evening, we saw Hector's dolphins and a lonely sea lion.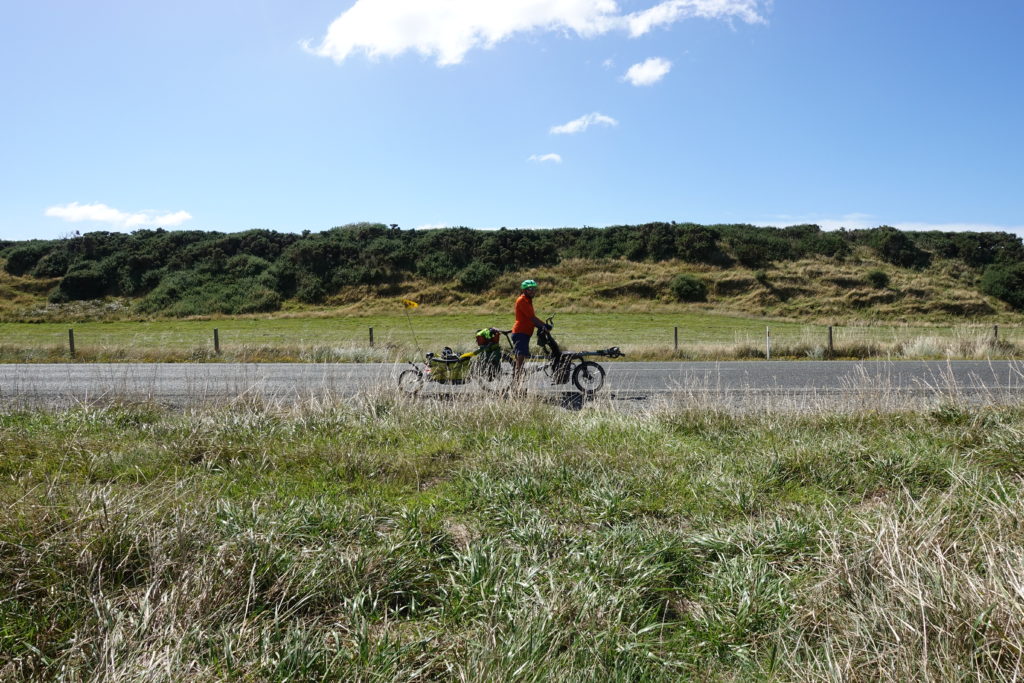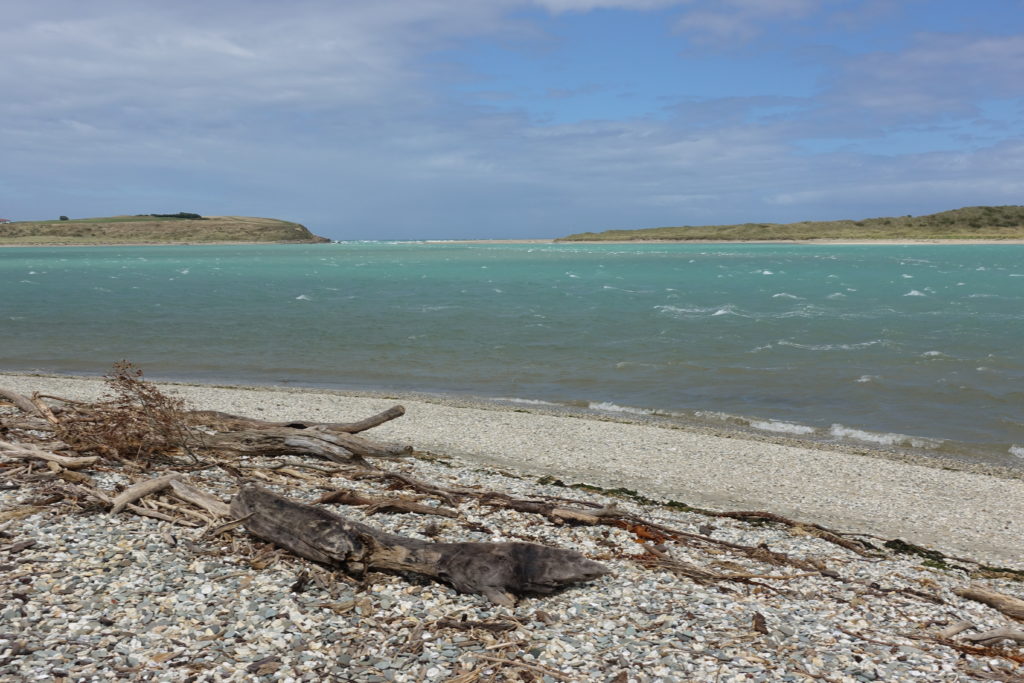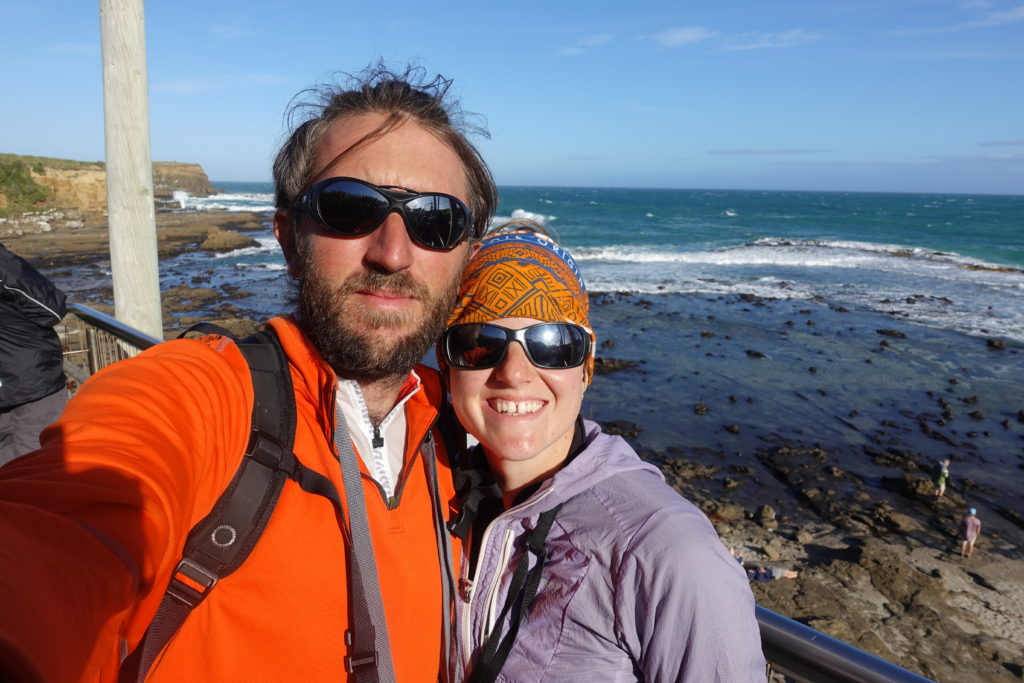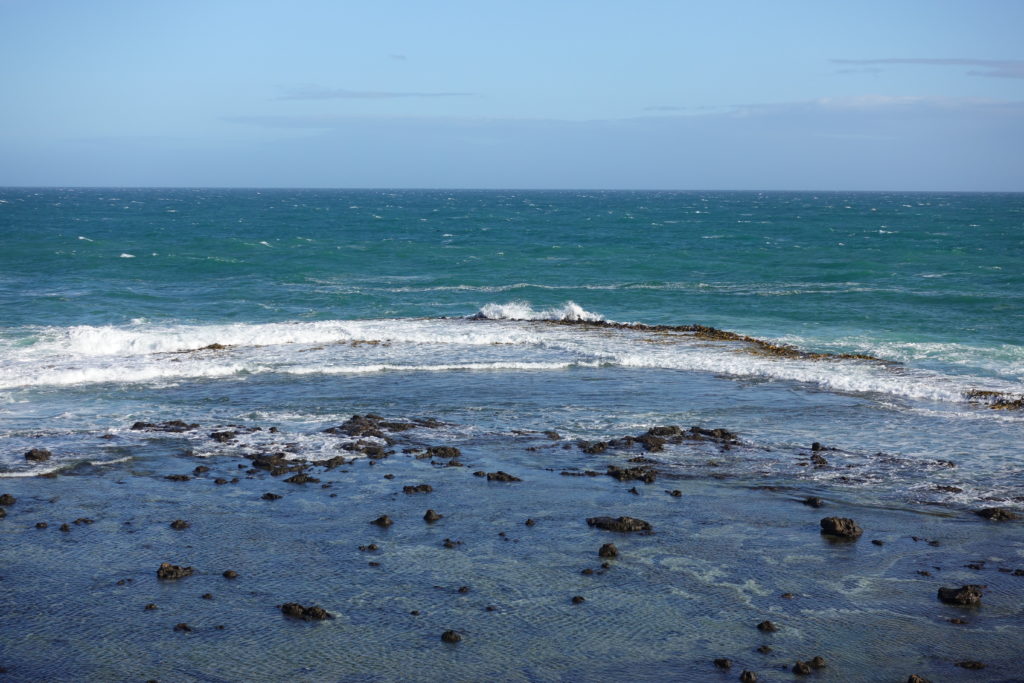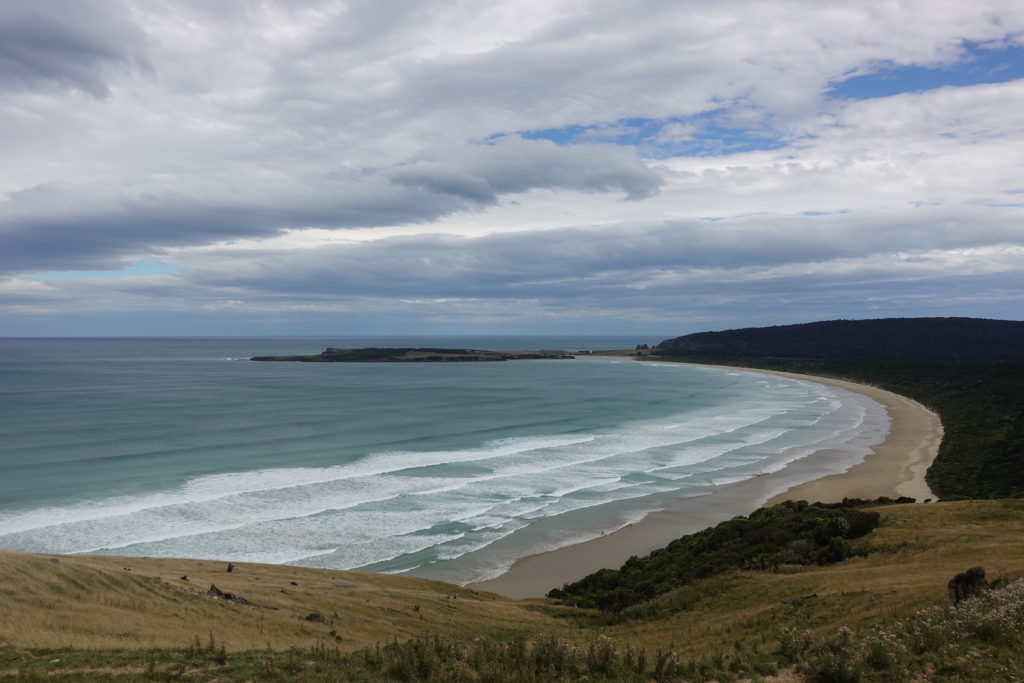 We're now in Owaka after battling a day of winds and hills and are planning to go back inland, following the Clutha River – and area popular during New Zealand's gold rush.