Now that we reached the very southern part of New Zealand, Cédric and I had no other direction than to bike north. From Owaka, where we wrote our last blog post, Cédric and I awoke to a less-windy day (although headwinds were still present) and made our way towards Balclutha to pick up supplies (food) for our journey. To us, Balclutha appeared to be the city where livestock went on to the promised land, as we were greeted with a sizeable slaughterhouse at the city's perimeters, and everything from businesses to clothes telling us that we were completely in farming land. During our lunch in the city, an RV driver was astonished by our presence and told us that he saw us near Wanaka a few weeks ago, it's not the first encounter like this (although luckily car drivers remember us, we never do remember them…) and it seems like we are not far from those motorized tourists' pace. Our day ended up the Clutha River in Clydevale, where Cédric and I were grateful for the hospitality that the locals showed (a few gave hints of a free spot to camp on a river and didn't mind that we took water from their tap, not much but very pleasant compared with the desperate atmosphere of Invercargill).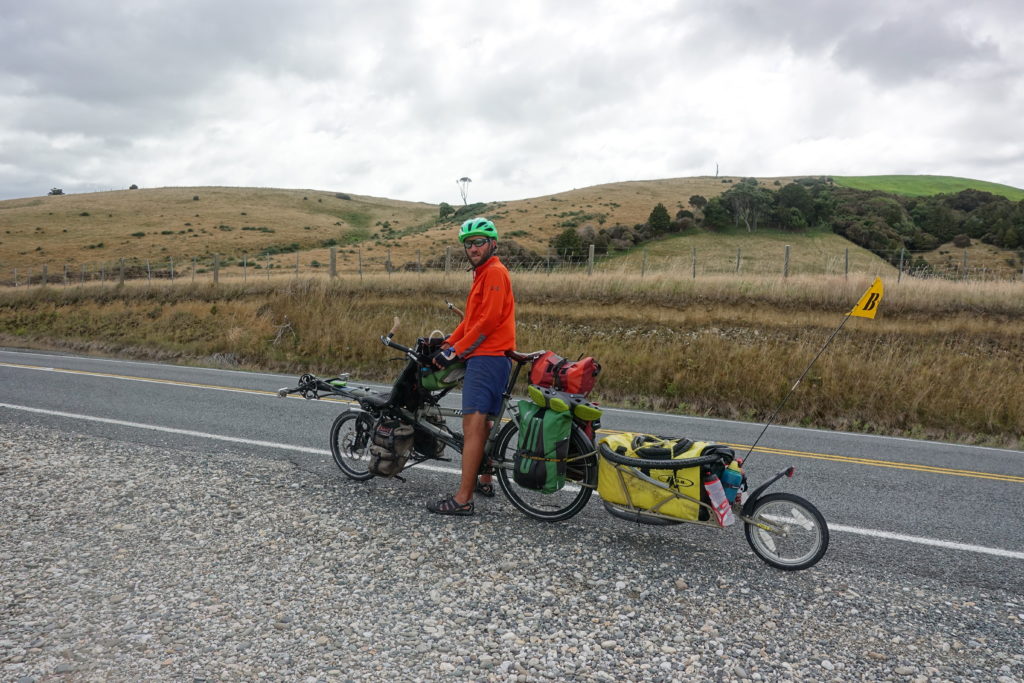 The next morning, our routine was disrupted by a sudden downpour and we sought refuge under the awning of a nearby store (a farming supply shop: we got interested in heavy duty waterproof jackets). Quite amused by our setup and look of exasperation, the owner invited us in for tea and coffee as we waited out the worst of the rain. It being farmland, he was also able to answer some of our persistent questions throughout the trip, like what happens to New Zealand's sheep (for lamb it's obvious, but apparently older sheep are also slaughtered and exported to non-Western countries, and alpacas have a dream life). The rain kept up for the better part of the day (and the next day), so Cédric and I decided that the campground in Millers Flat was a suitable home until the rain from Cyclone Gita let up.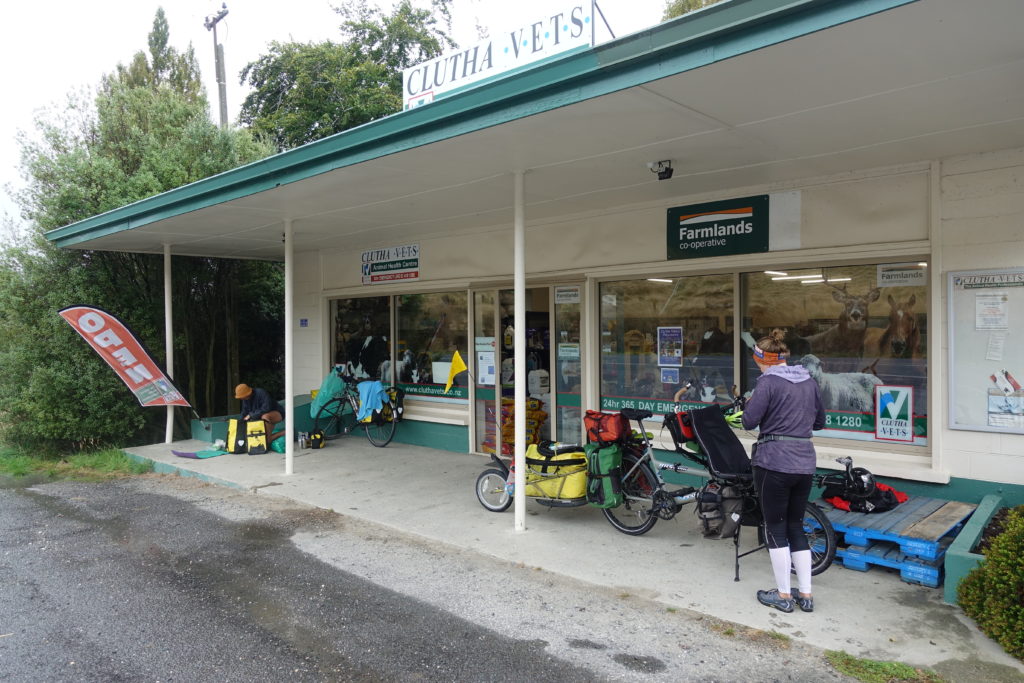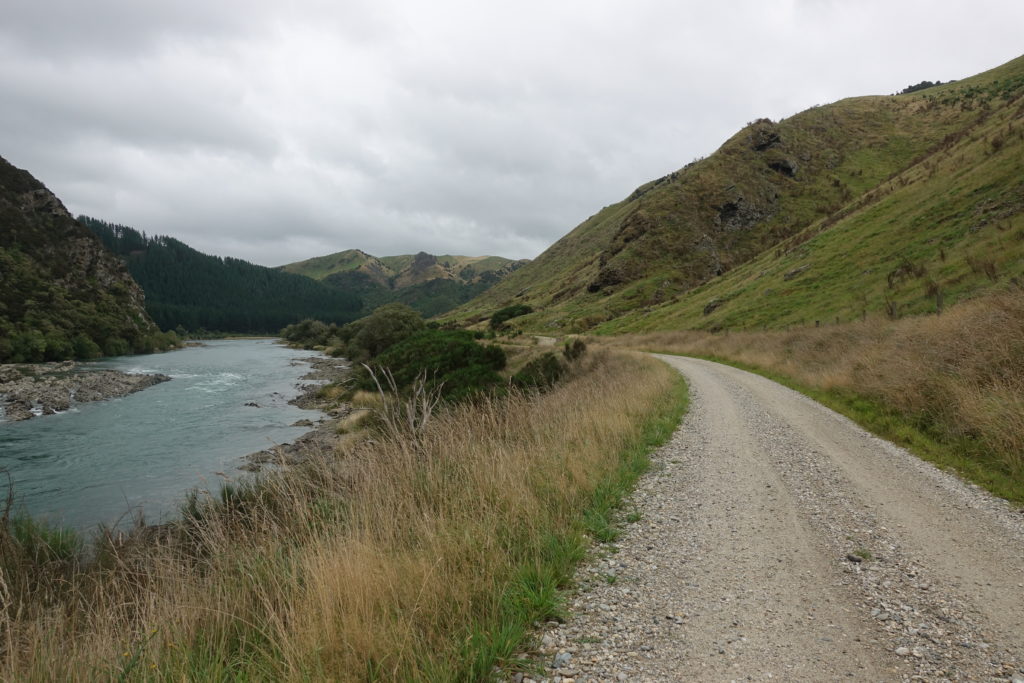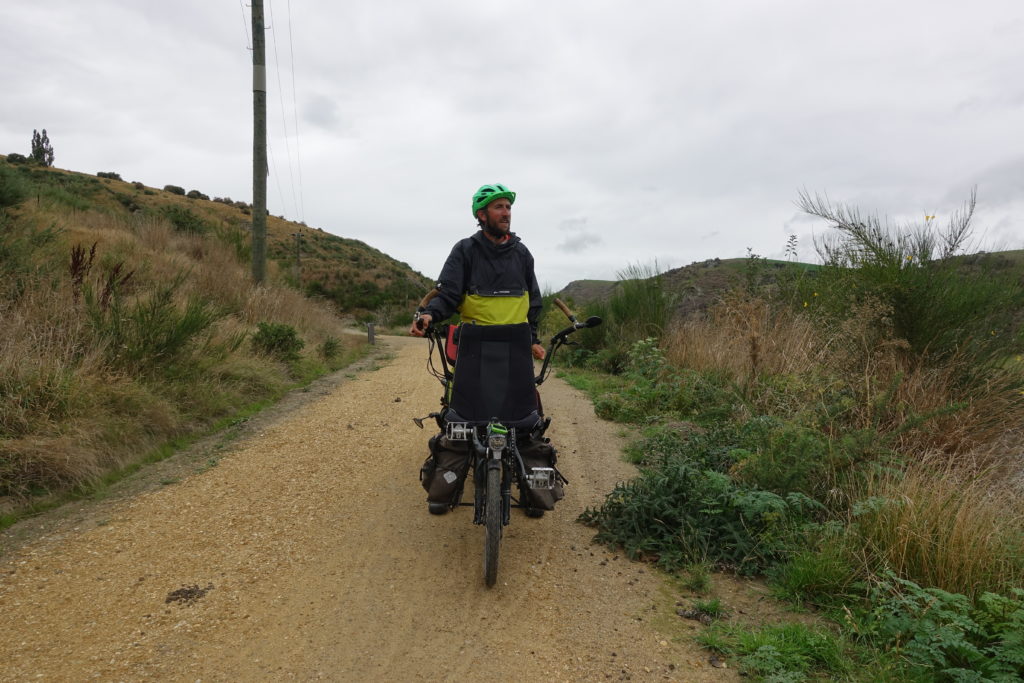 For the greater part of Wednesday, Cédric, our riding mate Theresa, another cyclist, and I invaded the enclosed kitchen area of the campground and waited out the storm.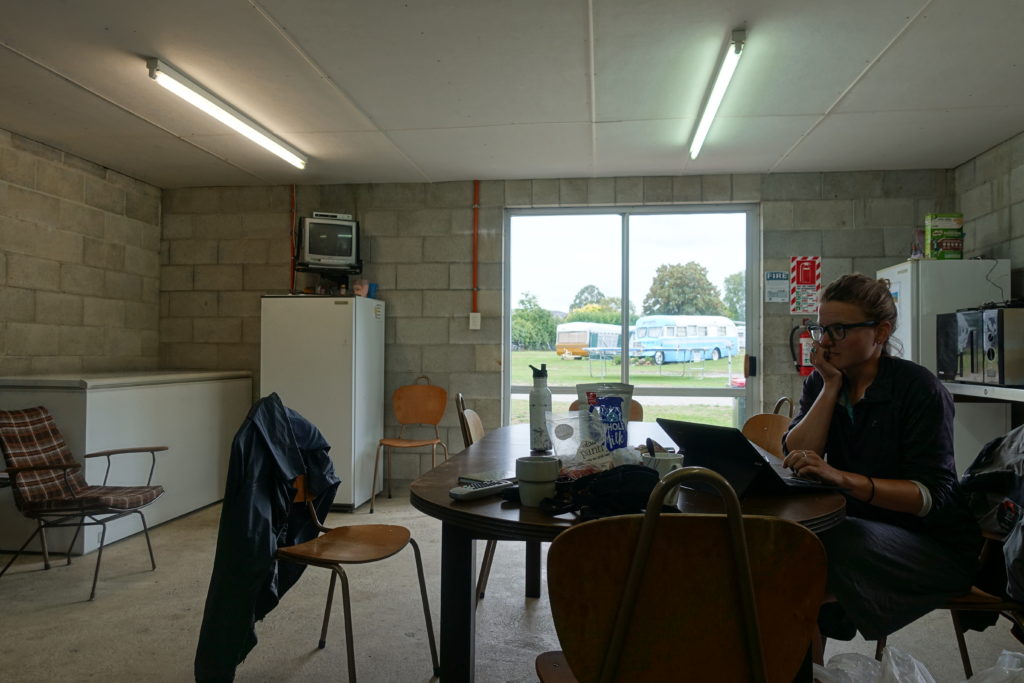 Thursday morning, the clouds broke and Cédric and I left the campsite in sunny weather. We continued our ride down the Clutha River until the Roxburgh Dam, then cycled up the hilly landscapes towards Alexandra. We were aware that Wednesday was unseasonably cold, but we were surprised to see some of the mountains capped in significant amounts of snow – it made for quite beautiful scenery. Along the highway, the hills gave way into bouldery landscapes which reminded me of scenes from spaghetti westerns. Our day ended rather late in Omakau after following another New Zealand bicycle trail: the Central Otago Rail Trail.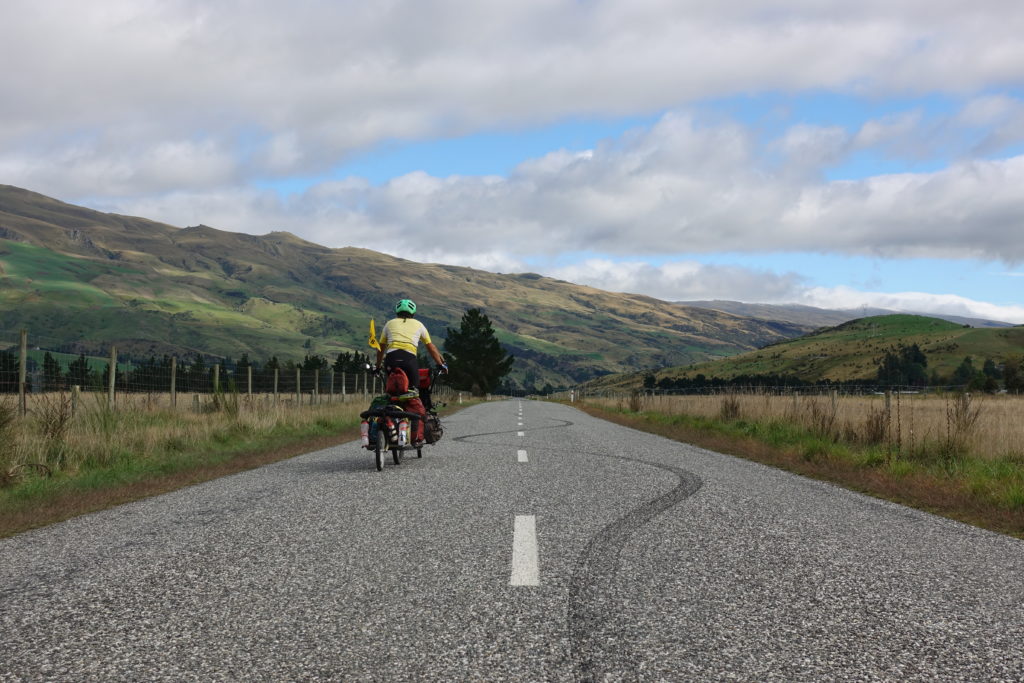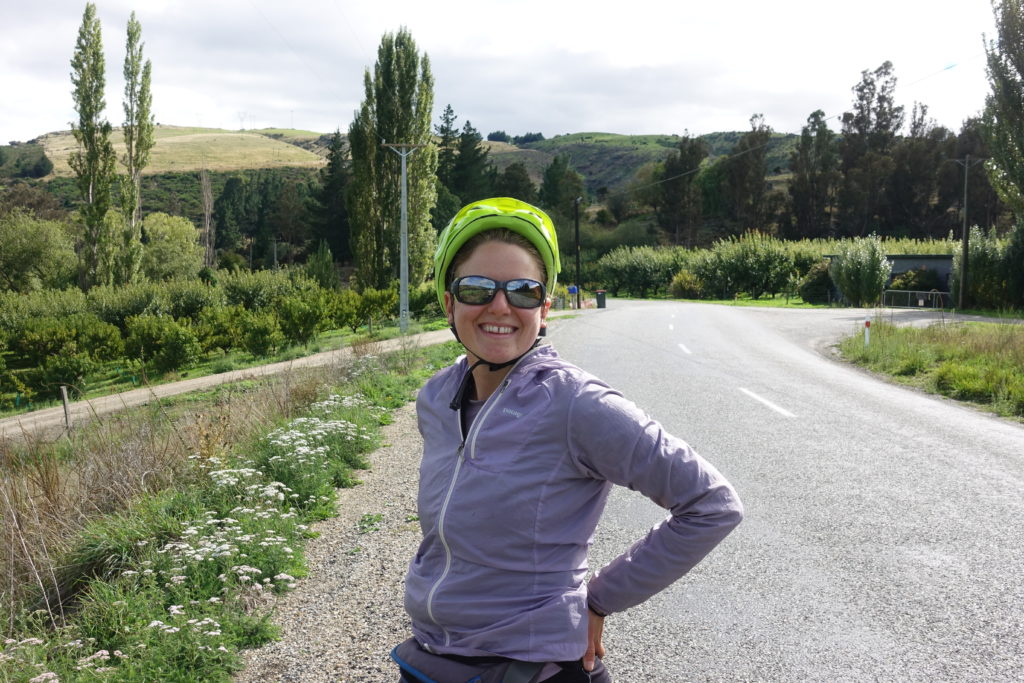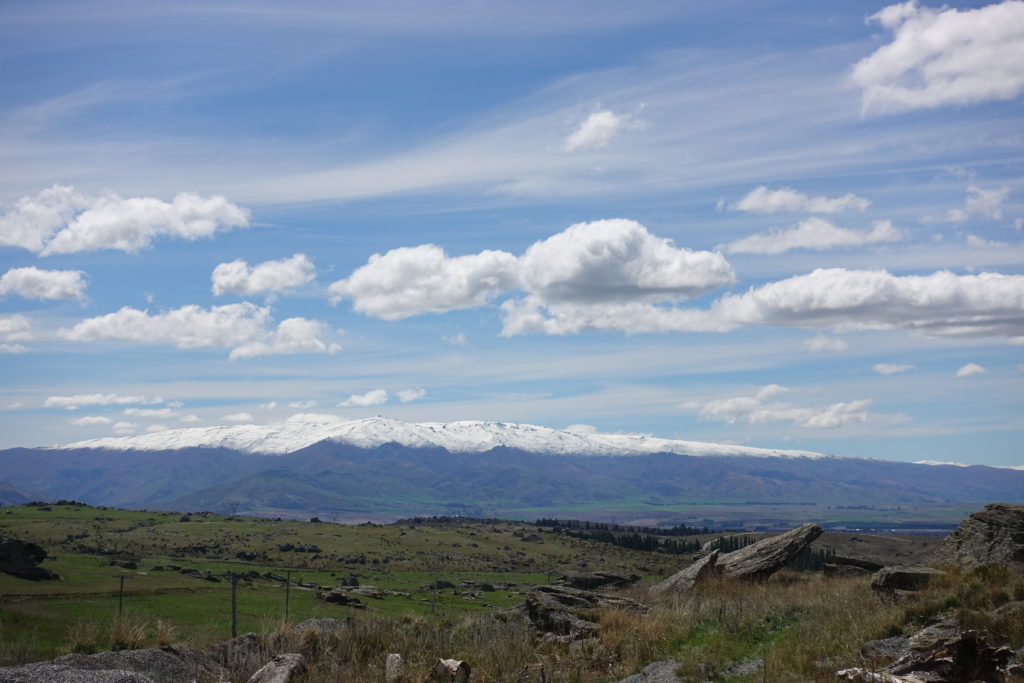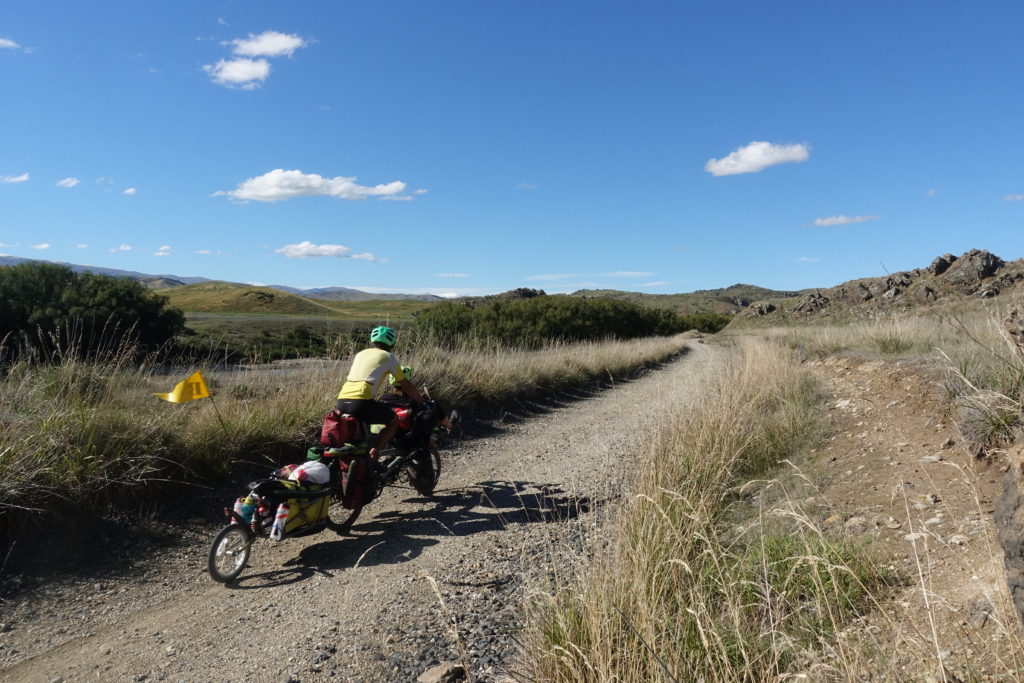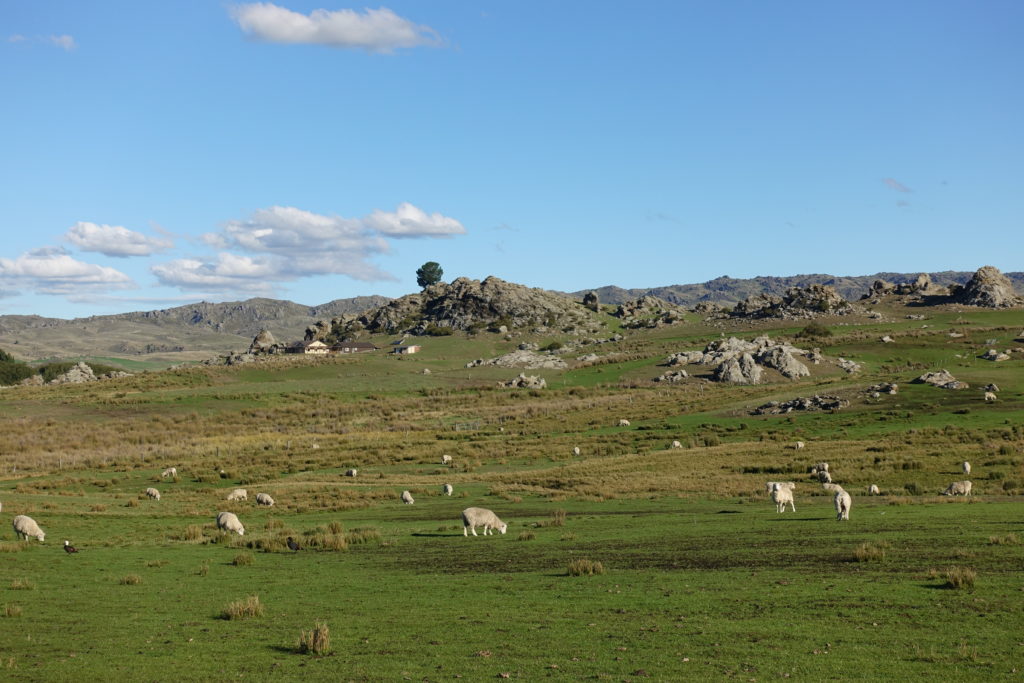 After a night in Omakau, Cédric and I continued cycling along the Rail Trail. Although taking the road would have been much faster, we enjoyed what the trail had to offer – we took the historic path (this was once a train line that was used from the beginning of the 20th century until 1990). We rode through a few tunnels, carved-out rock faces, and over old converted bridges, which was an invited change to pavement and cars. Our evening ended near Naseby with a very generous couple invited us to stay their land – a cabin in a field of alpacas!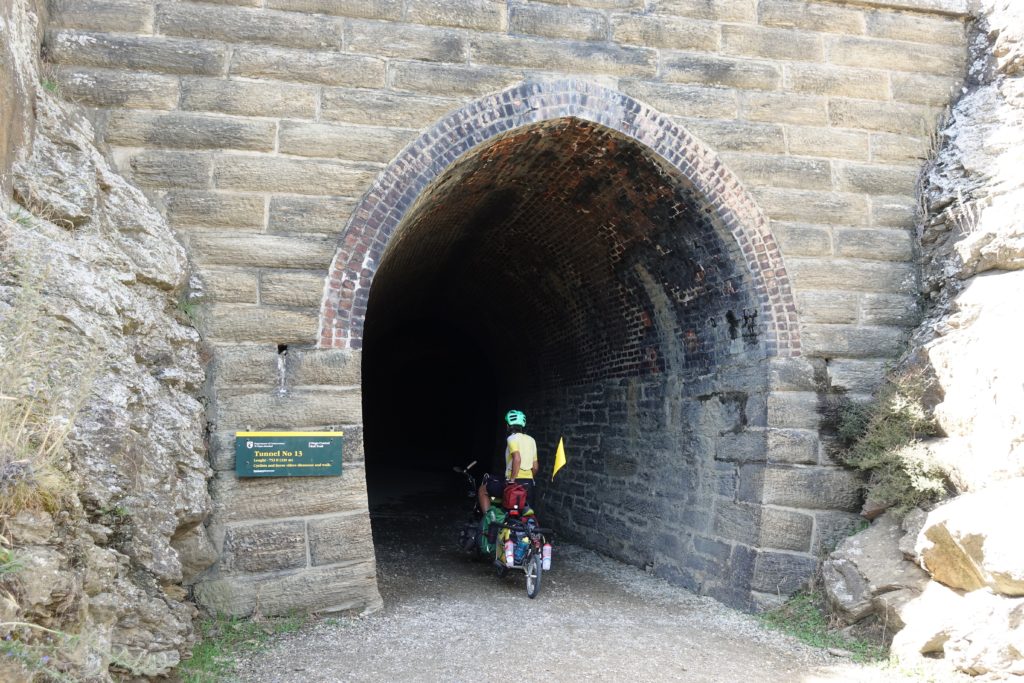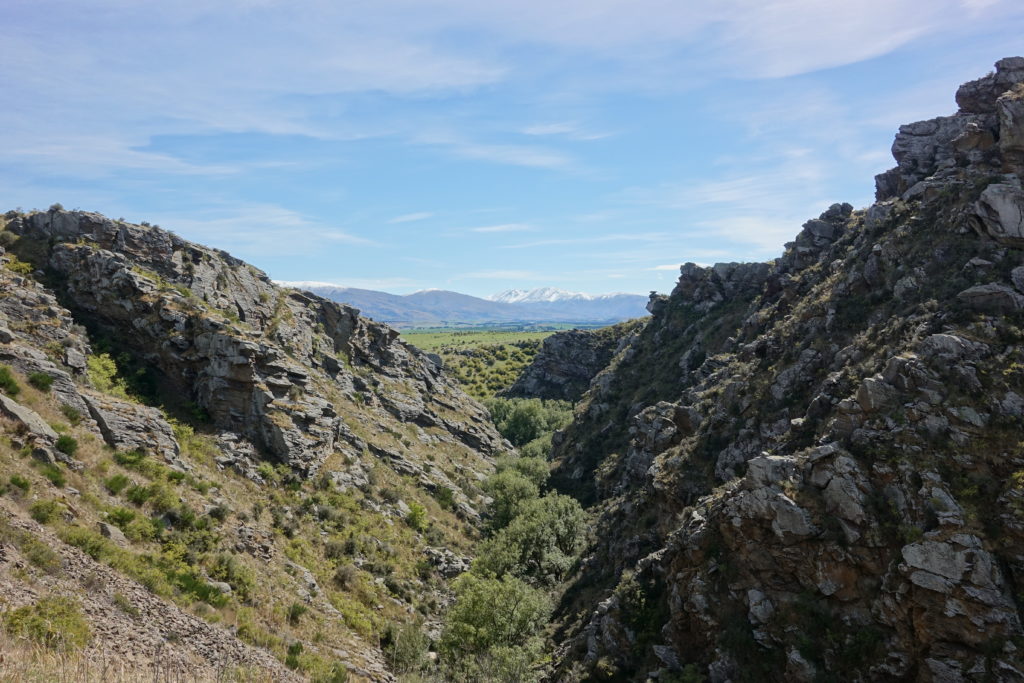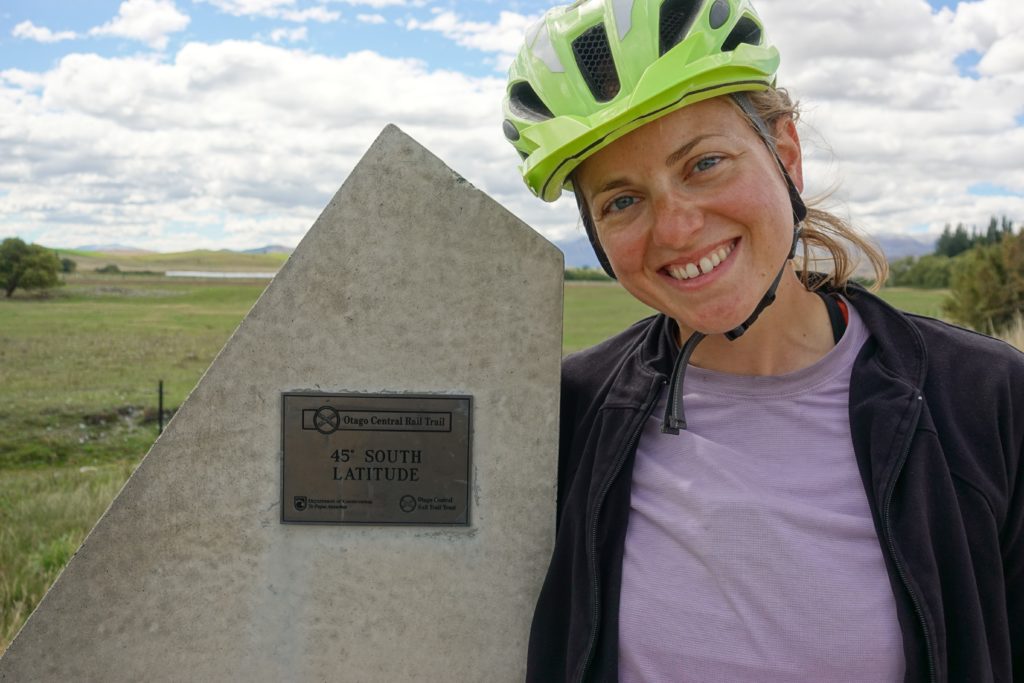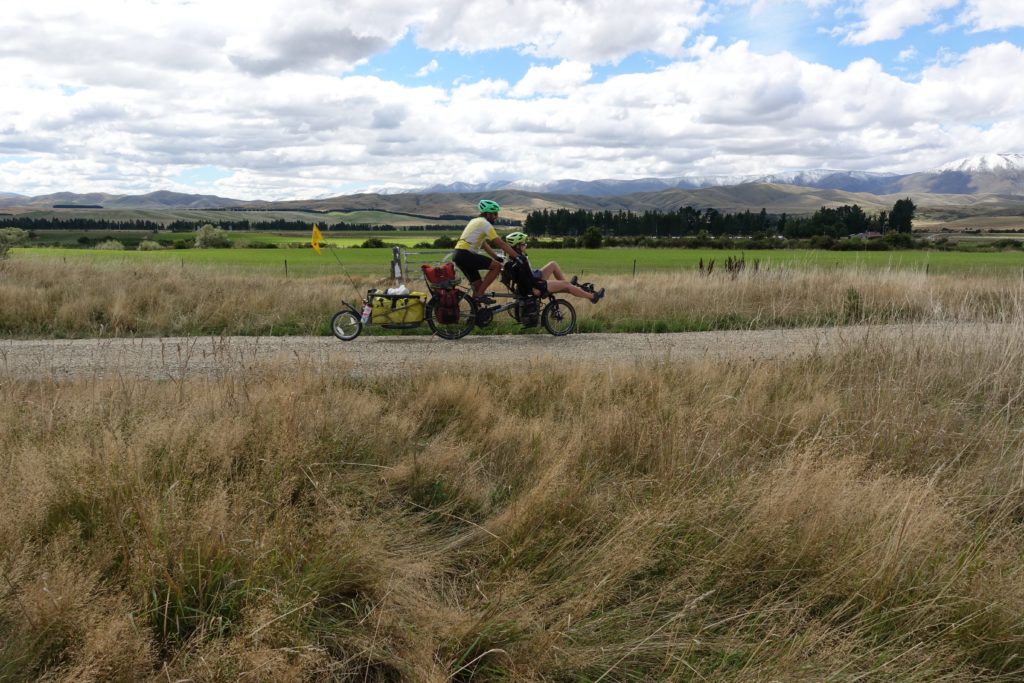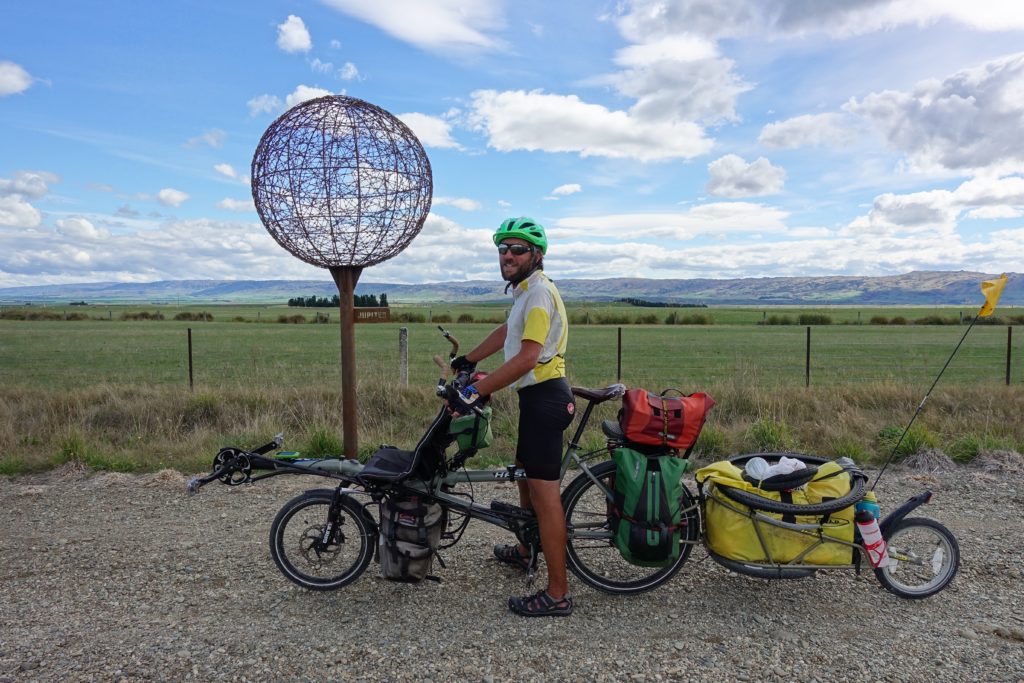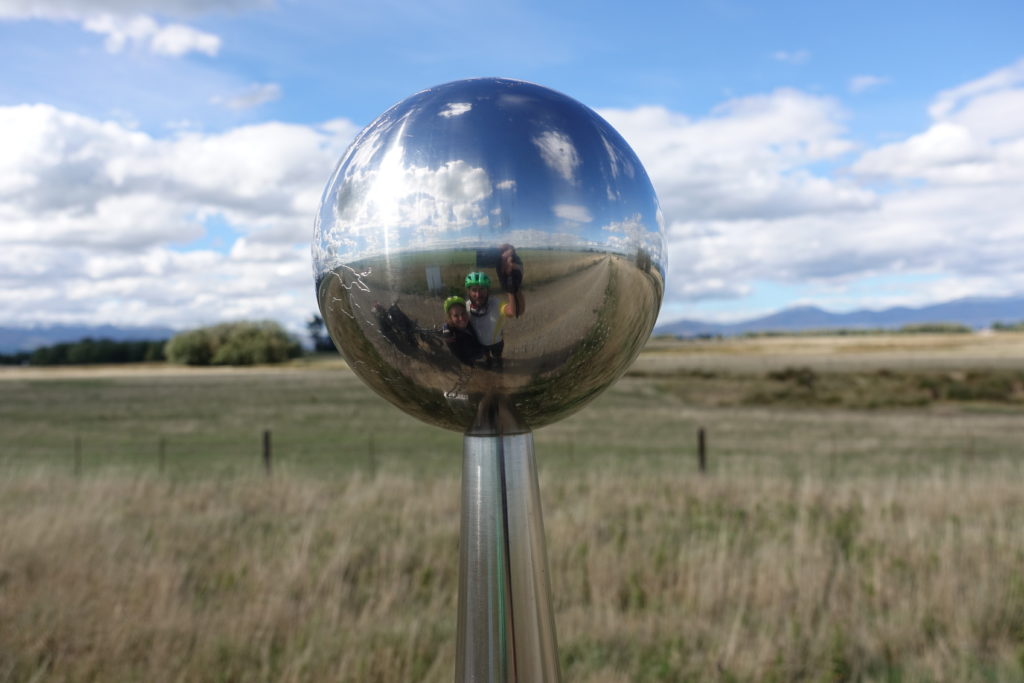 The next morning, Cédric and I set off to conquer the Danseys Pass. After discussing our route with several locals, we figured that this road would be significantly more scenic than riding down to the coast and cycling up State Highway 1 to Omarau and back – although a lot more strenuous. Before we left Naseby, we ran into another couple who had completed the pass the day before and also told us that it was doable with our bike (but weren't so pleased with the gravel road). So late in the morning we set off down the valley and managed to get up the pass before lunch. We enjoyed the few cars, desolate scenery, and even a lavender ice cream as we went along the Dansey Pass road (even if the expensive lavender flavor suspiciously tasted like vanilla…). Our evening was spent at a bush camp next to the river near Duntroon.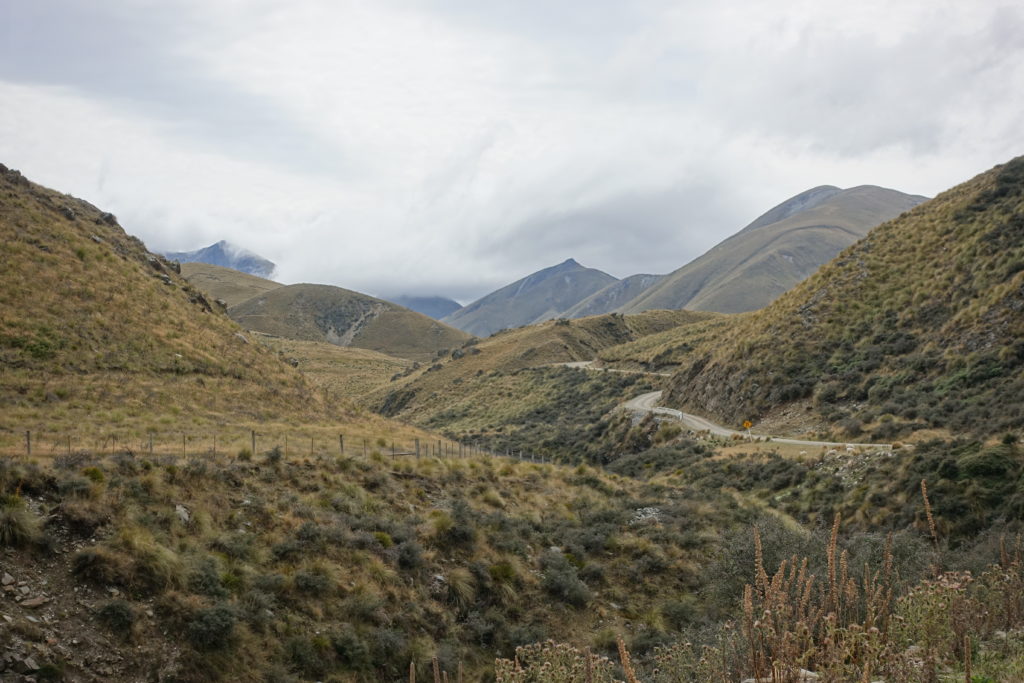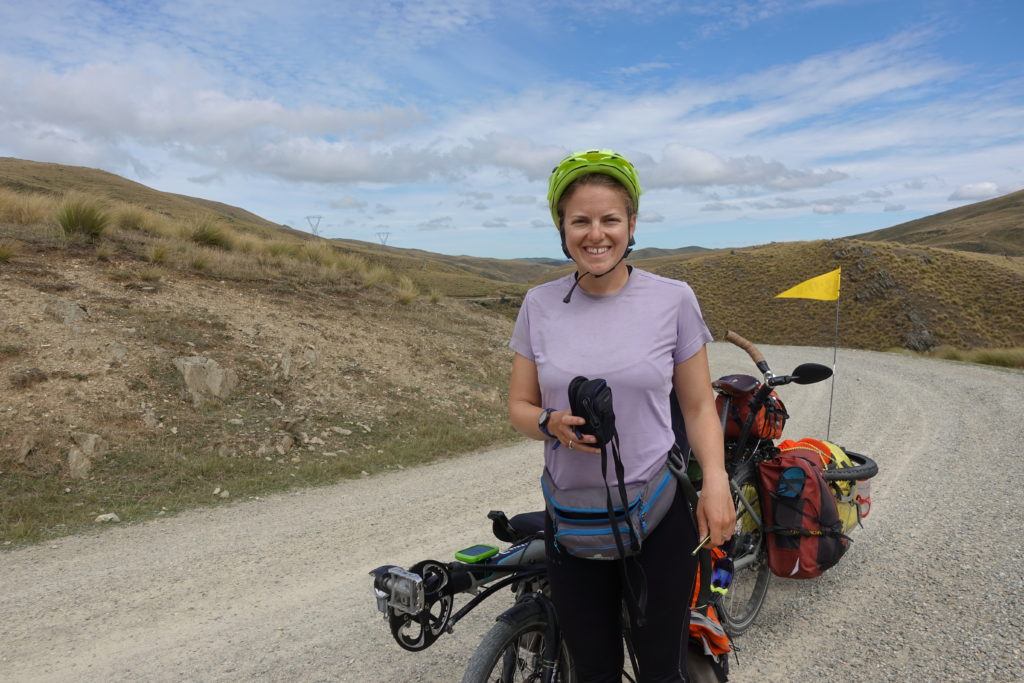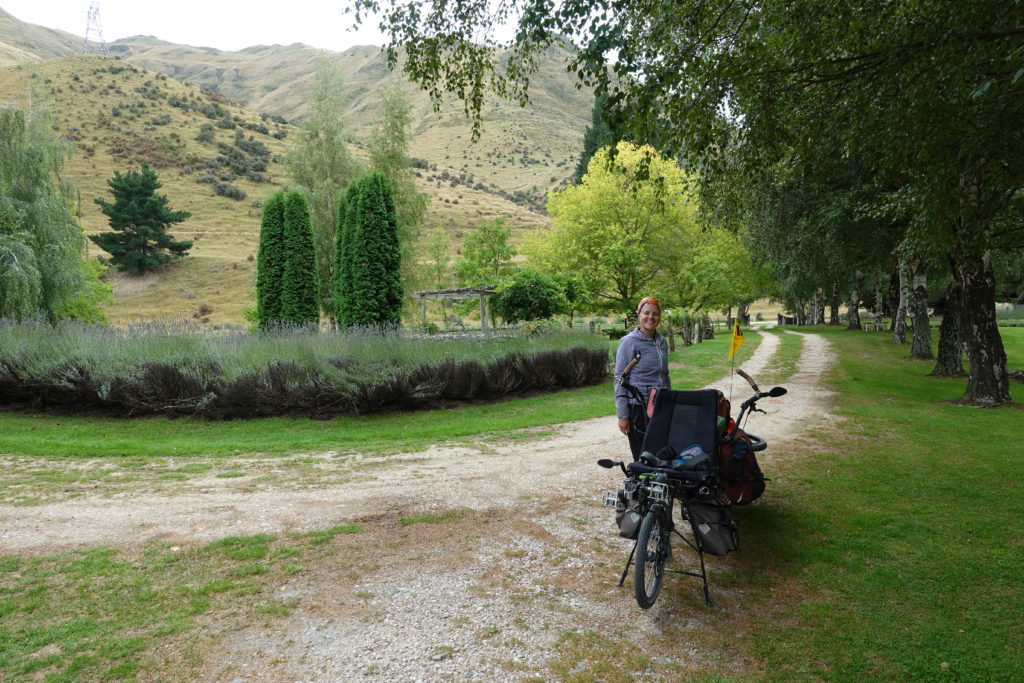 Yesterday, Sunday, was a bit of a struggle for us. Headwinds picked up over the course of the day which didn't help for the slight uphill incline. With weather forecasts for a big storm in the evening, Cédric, our cycling partner, and I decided to spring for a campsite cabin instead of pitching our tent in the bush and call it a day at lunch.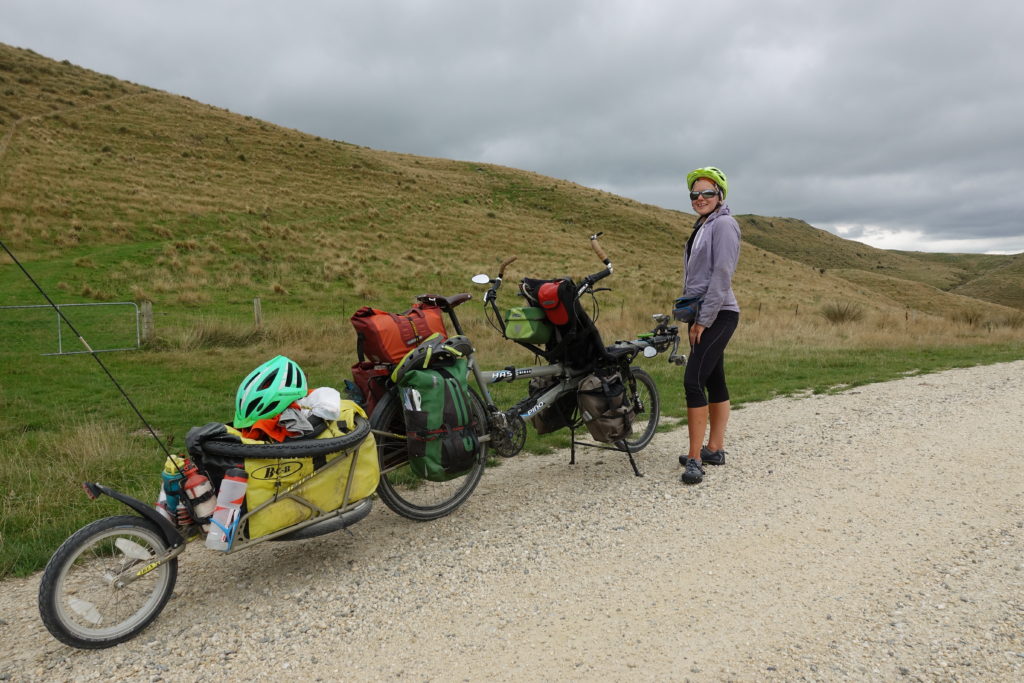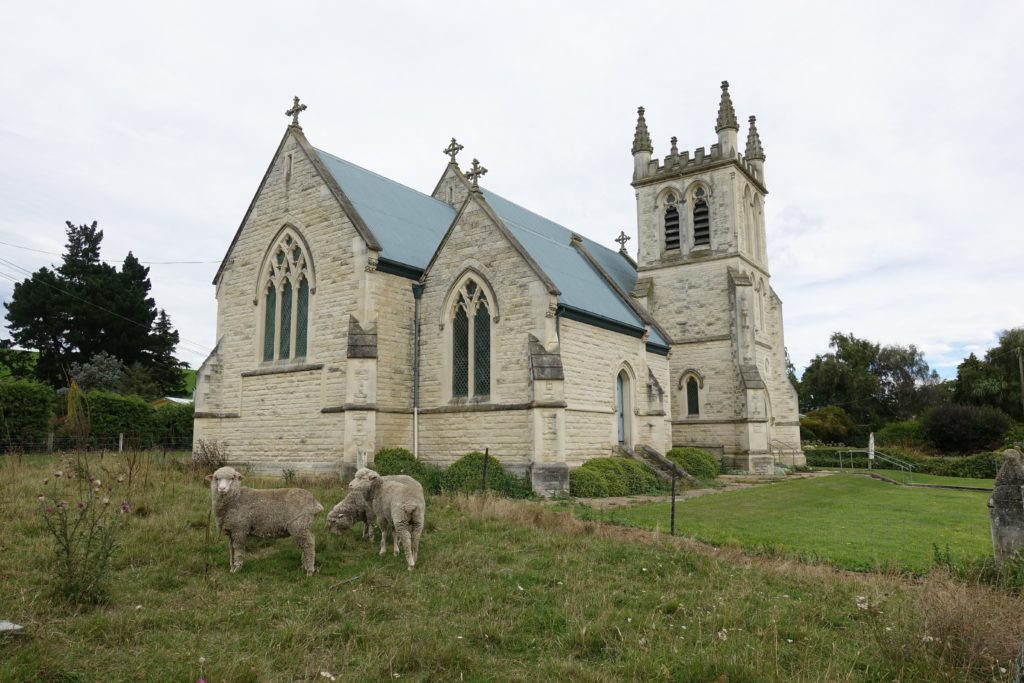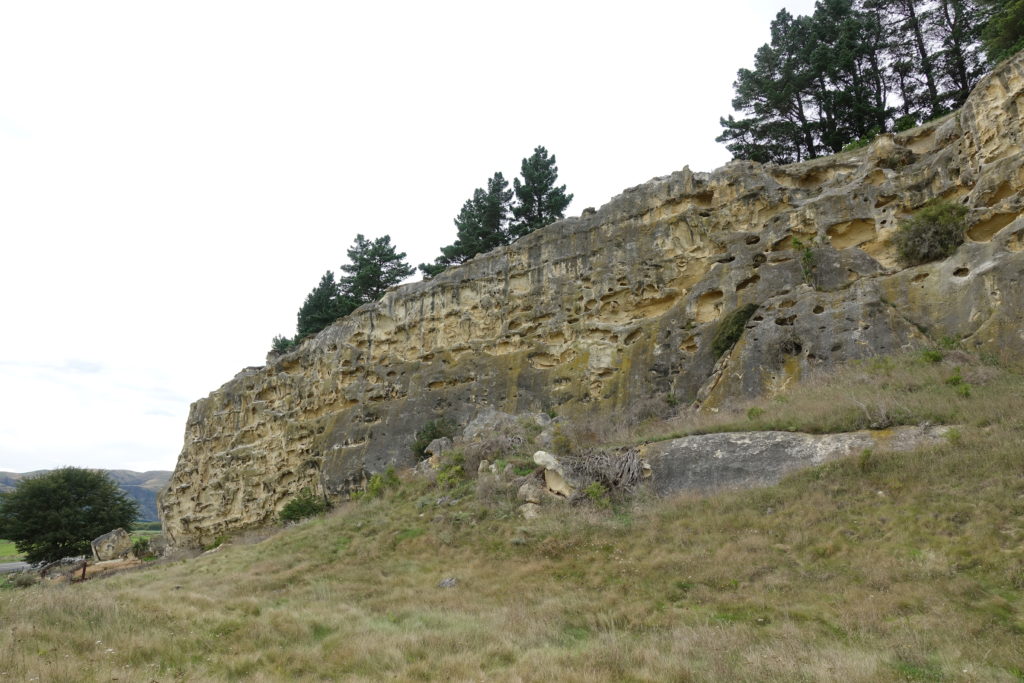 We'll be headed off to Omarama today with beautiful mountain landscapes flanking us on both sides. We will be following the "Alps to Ocean cycle trail" in the next days but in the reverse direction, going towards the mountains up to the Mt. Cook base camp. Still no flat road, we are reaching 2900km on the road since Auckland so far – and 25.000m+ elevation!