(Note: we're these upcoming posts will be about our past month cycling and traveling. We now have a bit of down time to catch up before we continue our journey in Singapore an Malaysia!).
From Gunning the next morning, Cédric and I took detours and back country roads to stay off the Hume Highway for as long as possible. Although biking on the highway seems like the most illogical and unreasonable thing to do, it's apparently acceptable in Australia since there is a paved shoulder that's the width of an entire lane (there are even signs on the highway alerting drivers to cyclists). We managed to only bike 6kms in total between Goulburn and the nearest country road on the highways and finished the evening camping on someone's backyard.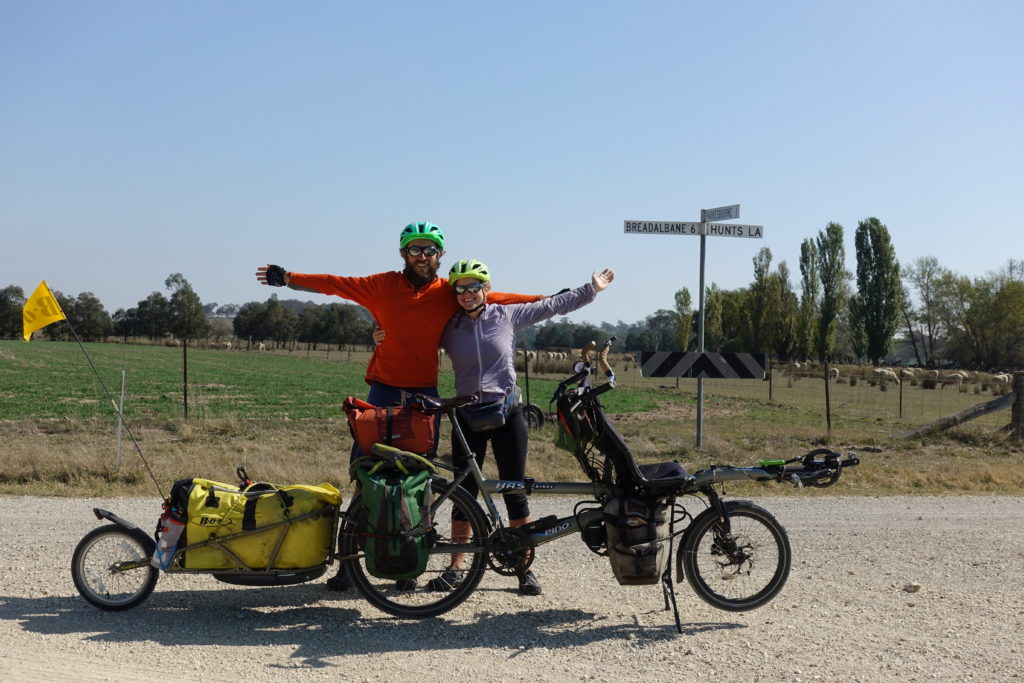 The next day, Cédric an I ventured into the extended suburbs of Sydney. Our morning started on rough and heavily corrugated country backroads, but they soon turned into heavily trafficked the moment it became paved again. As we rolled into Moss Vale for lunch, the day had a cool, crisp autumn feeling with some trees already turning red and ochre hues. Not too fond of the sudden uptick in cars and people, we turned back to what we believed to be a quieter region in Hill Top. However, as we climbed our last hill to Cole Vale, it became extremely apparent that we had entered the outer fringes of Sydney's suburbs – although still 100km away from the downtown – and farmland became interspersed with typical suburban houses. As the sun was setting, we managed to find an abandoned cottage off the side of the road for the evening (as a bonus, it had a nice Blair Witch Project spooky feel).
Once we woke up and packed our things, Cédric and I decided to end our day in Sydney. In order to do so, we'd have to make it to one of the train stations servicing the outer rim of the city. Luckily, we had gravity on our side (descending from 700 meters to sea level), so we managed to zip down through Picton rather quickly. From there, we climbed our only hill of the day, Mt. Hercules (which sounds scarier than it actually was!), before descending into Sydney's suburbs. What remains of farmland steadily decreased as we progressed through Camden and its shopping malls and housing developments before reaching the Leppington train station (and still 60km from the iconic opera house!). Once in Sydney, we used up the remaining minutes of daylight to take pictures in front of Sydney opera house and find our hotel in Dawes Point, right under the harbor bridge.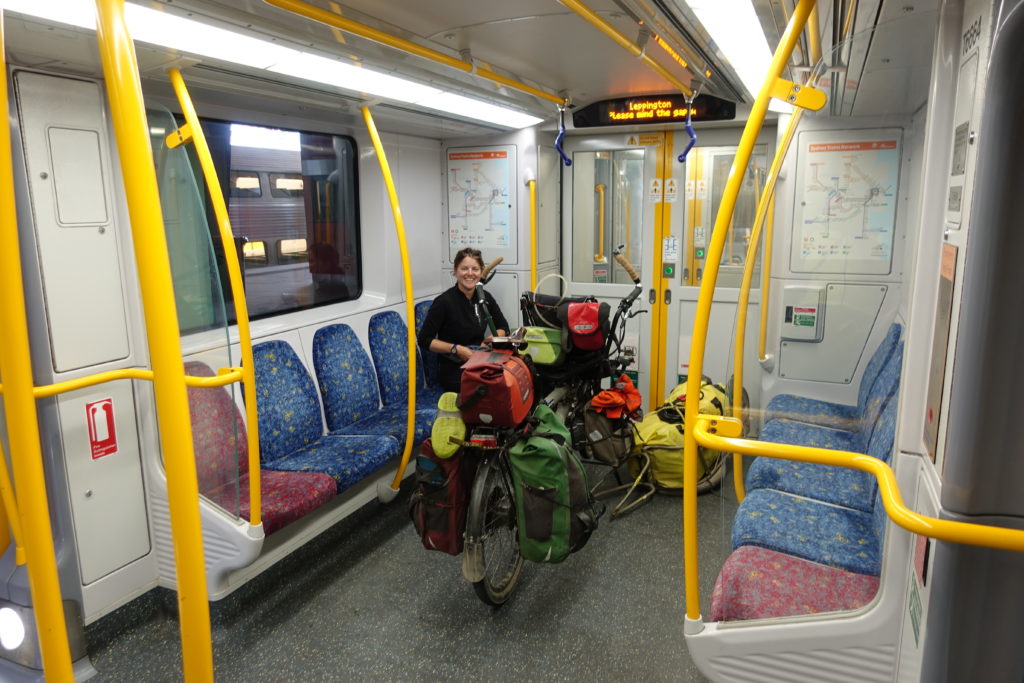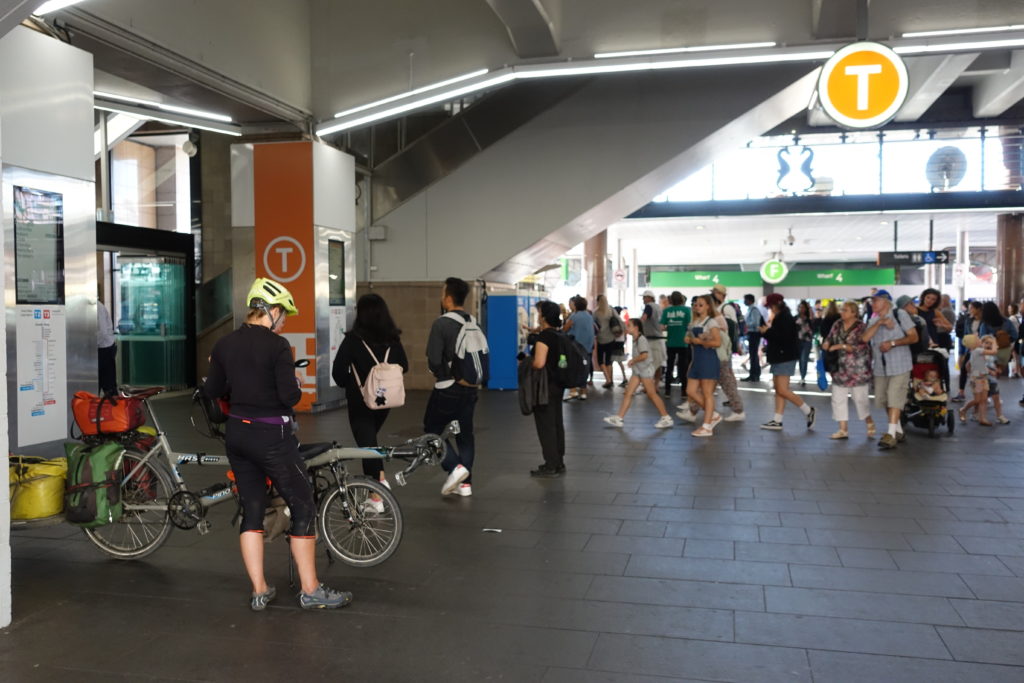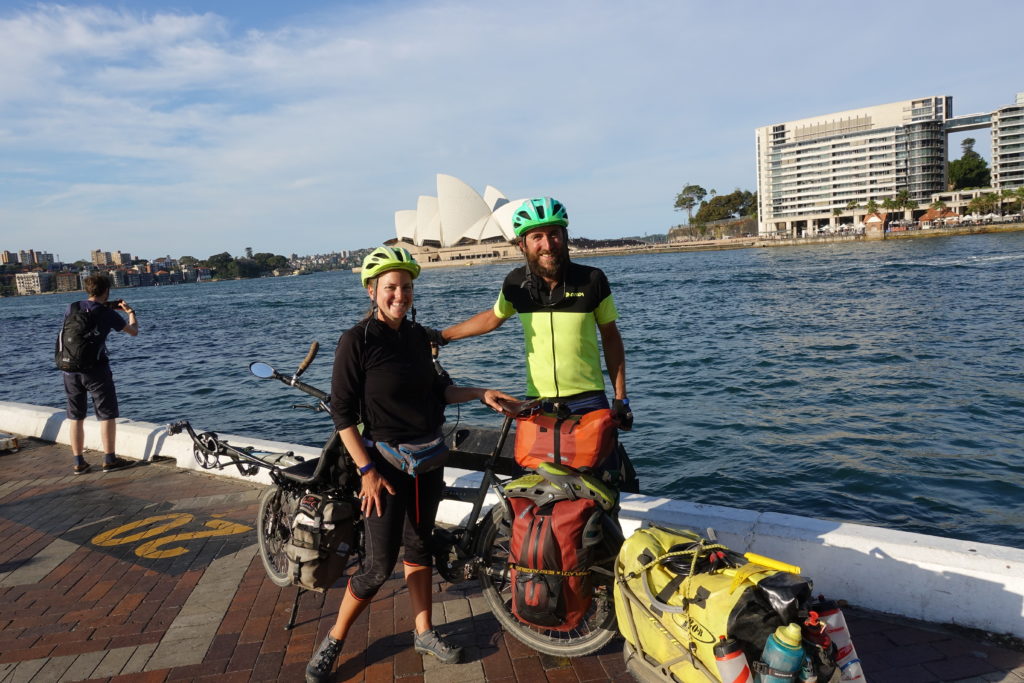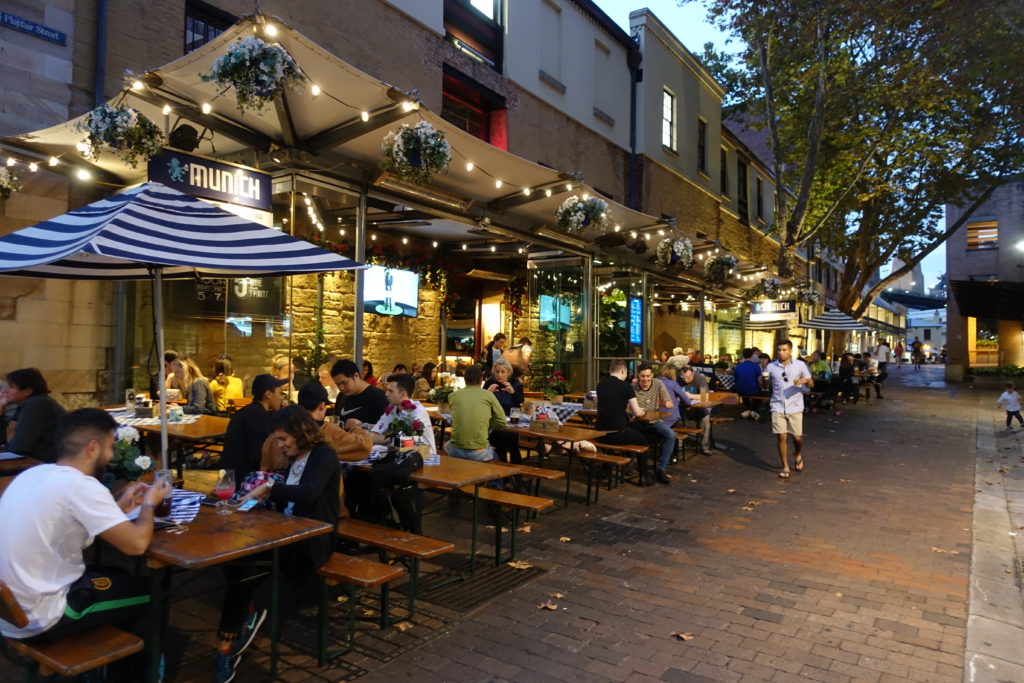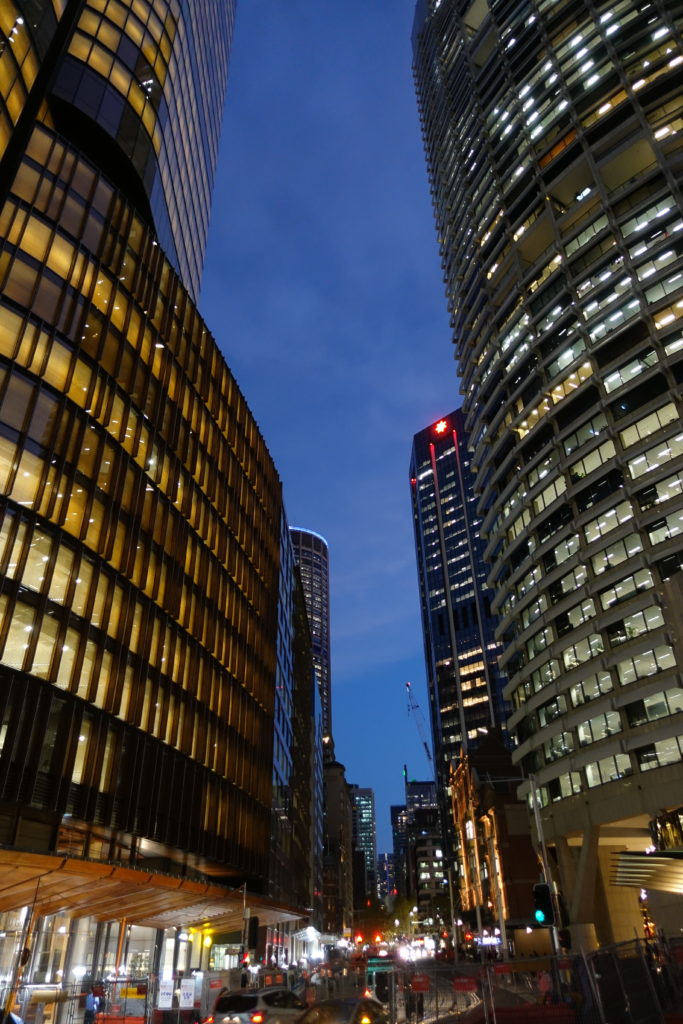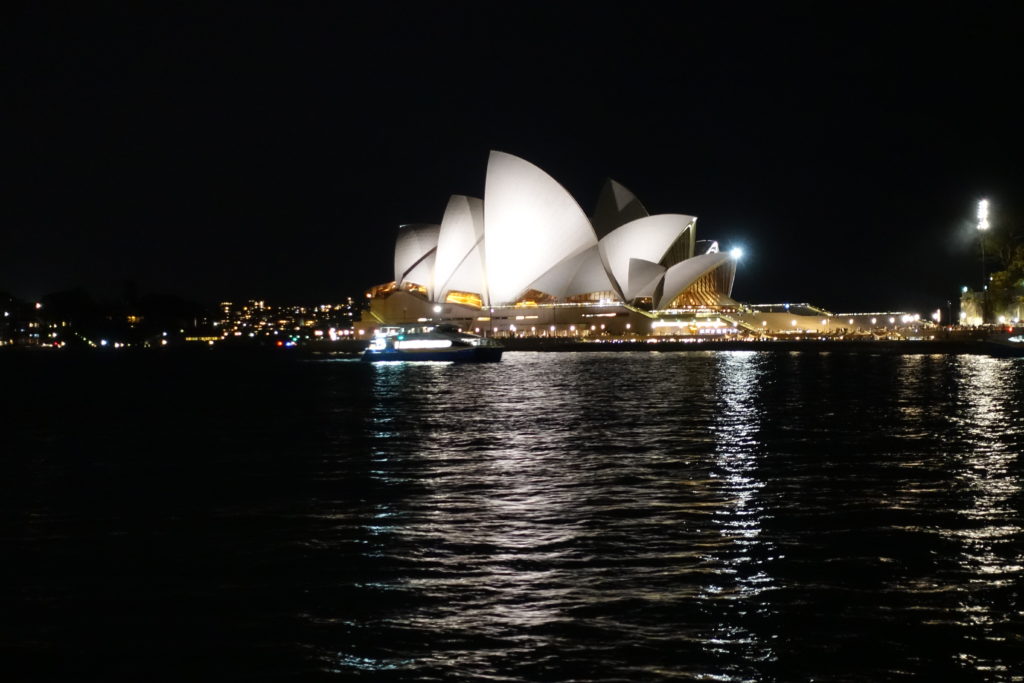 The next morning, Cédric and I continued our tour of Sydney by visiting the opera house, botanical gardens, and downtown business center. The skyscrapers, constant noise, and traffic overwhelmed our senses and we were happy to leave by midday. Sydney is a huge city, but a few hours was enough to see most of the main sights (the opera house is facing the main bridge and you have to walk through the business district and its skyscrapers to go from the first place to the second – that's in short about all main places to see in Sydney). We took a ferry across the Sydney Harbor to Manly, where we had Warmshowers hosts. As we passed by many of Sydney's neighborhoods on the shores, we noticed a black plume of smoke rising alarmingly close to our location for the night (it turned out to be controlled fires, that became uncontrolled for a while, before being re-controlled again, a few blocks from where we stayed). After getting off the ferry, we slowly biked to our host's place, taking a few stops at the beaches along the way to watch the surfers and swimmers. That night, we were treated to kangaroo steaks and the wonderful hospitality of Scott (who cycled from London to Sydney a few years ago) and Helen (who may soon be convinced to take on bike touring) and their two budding cyclists.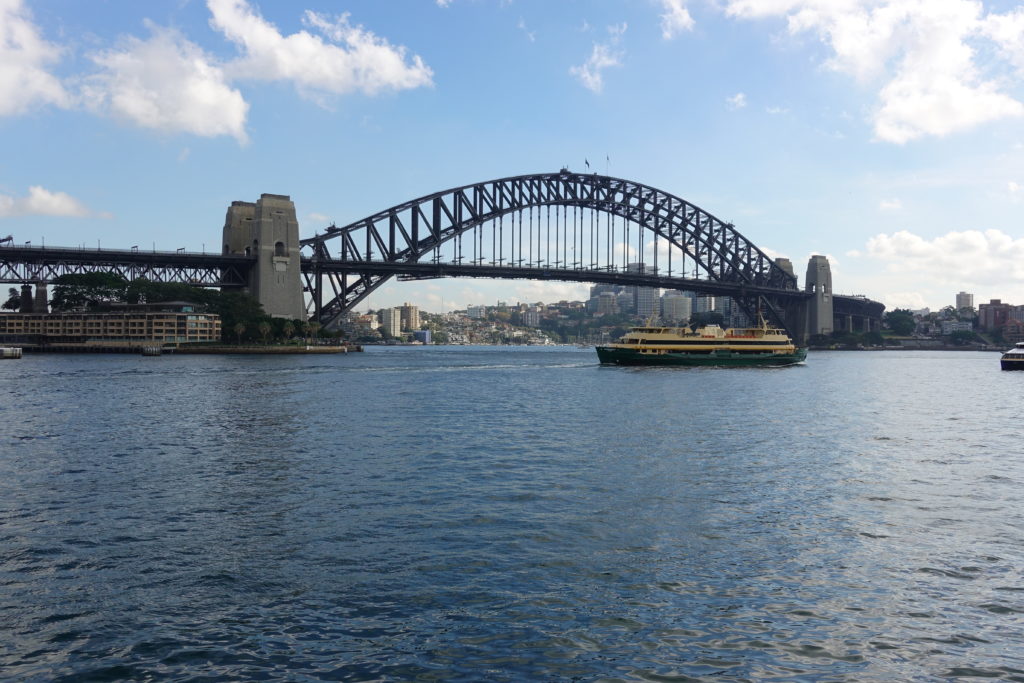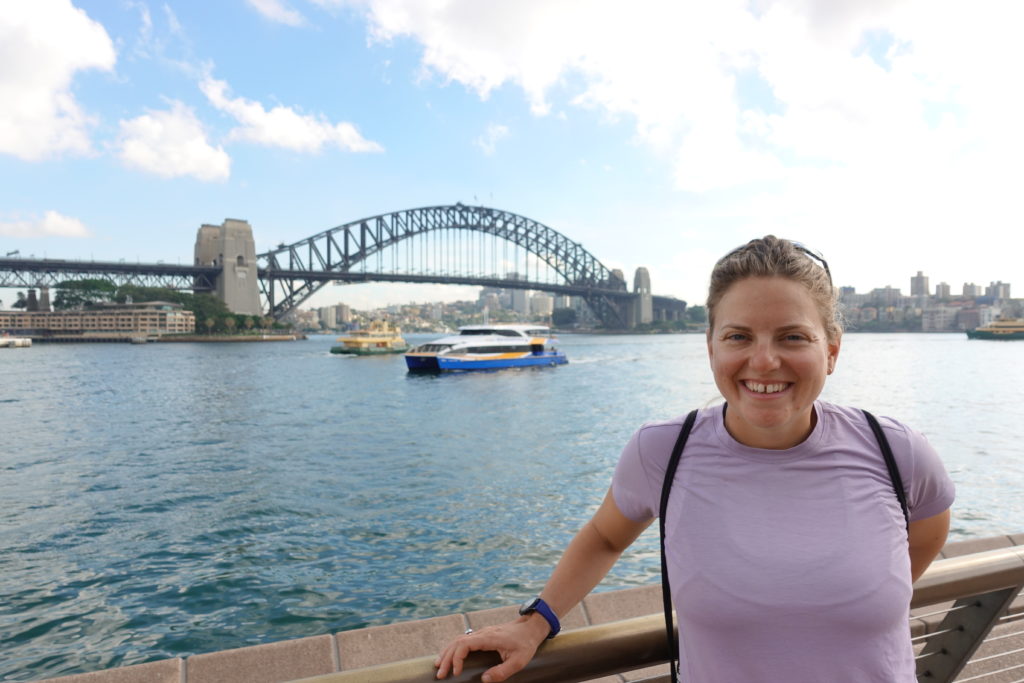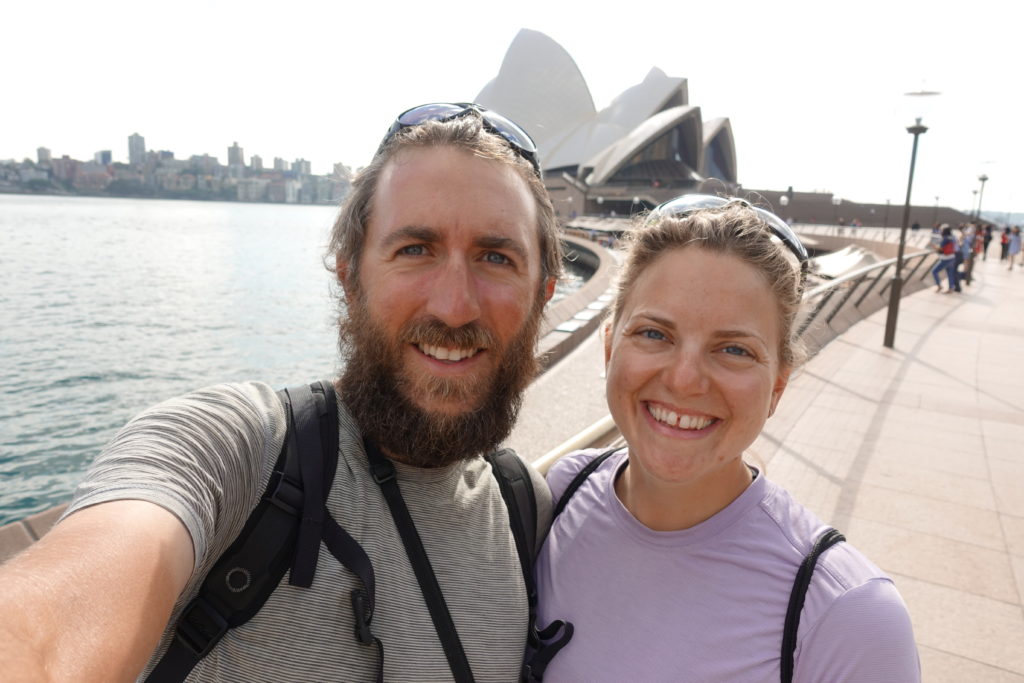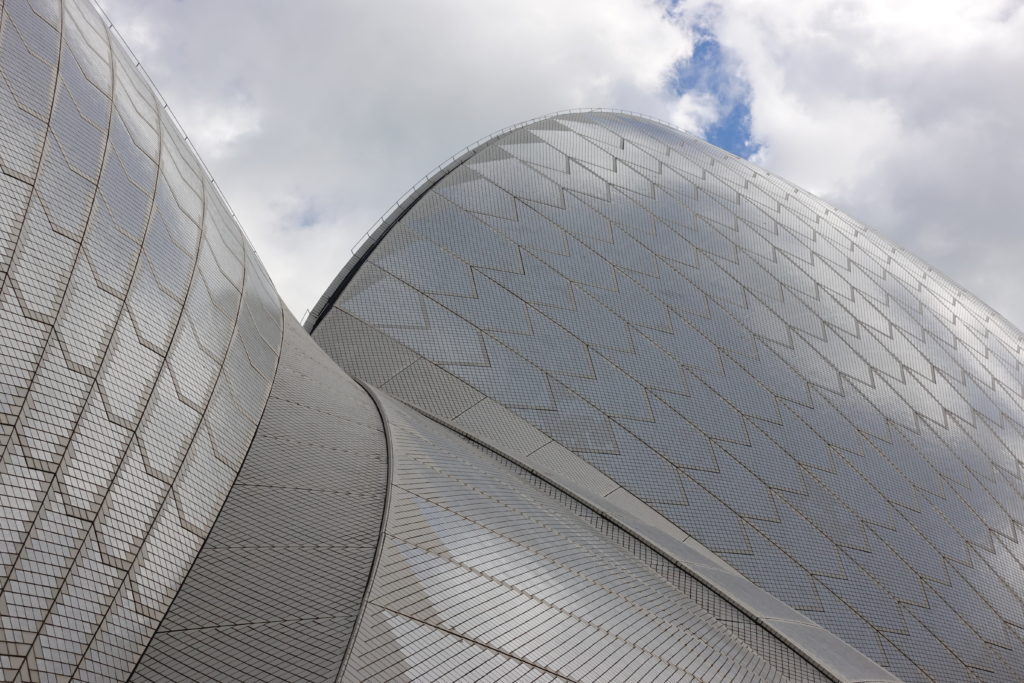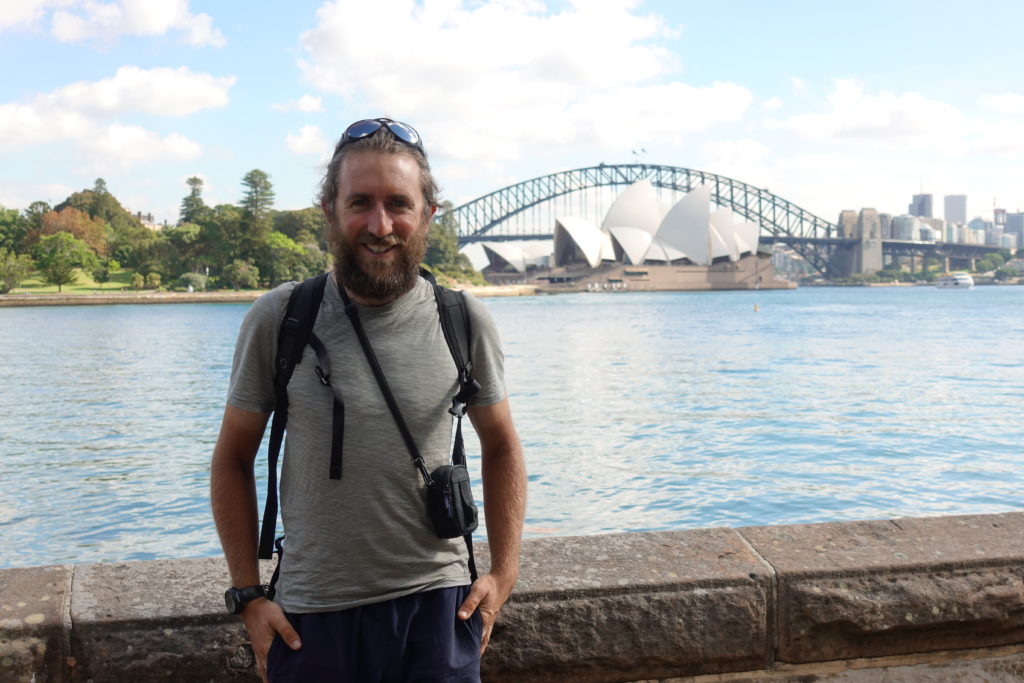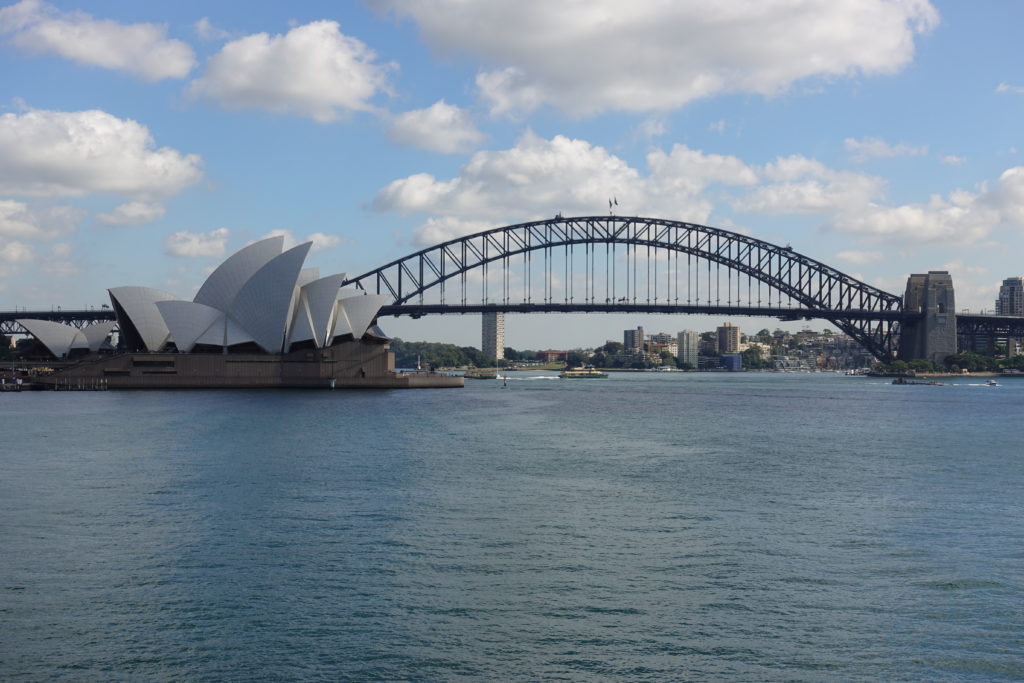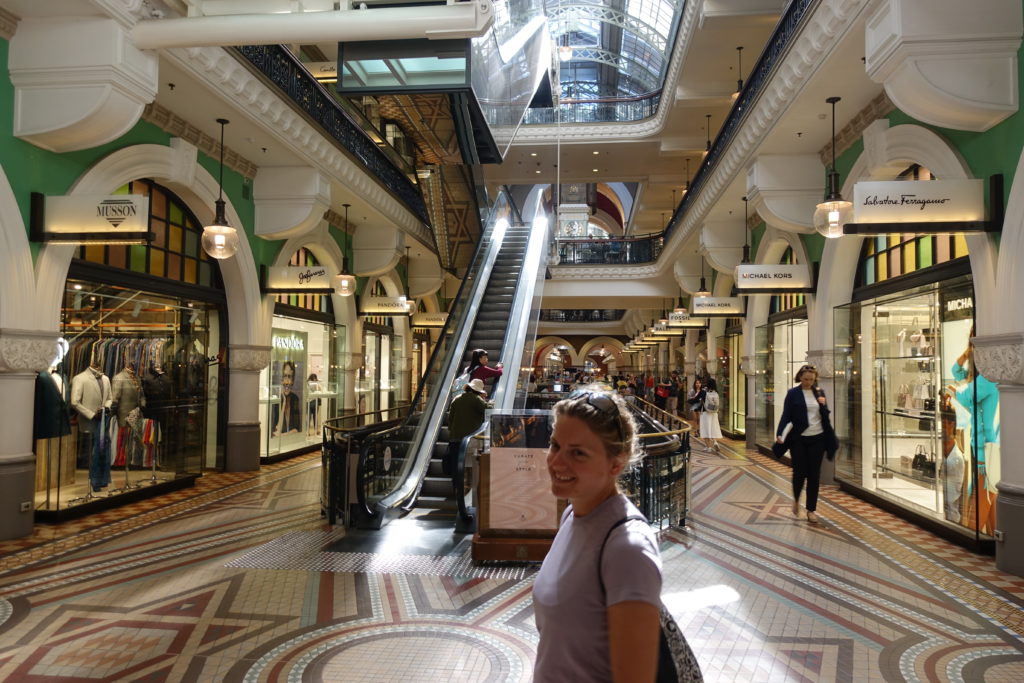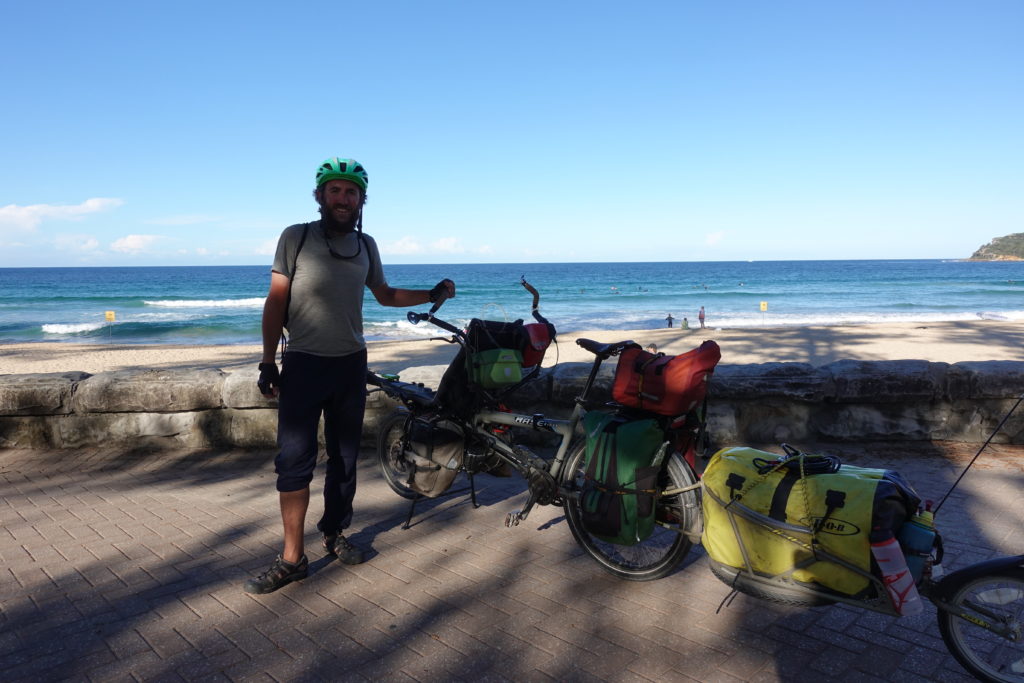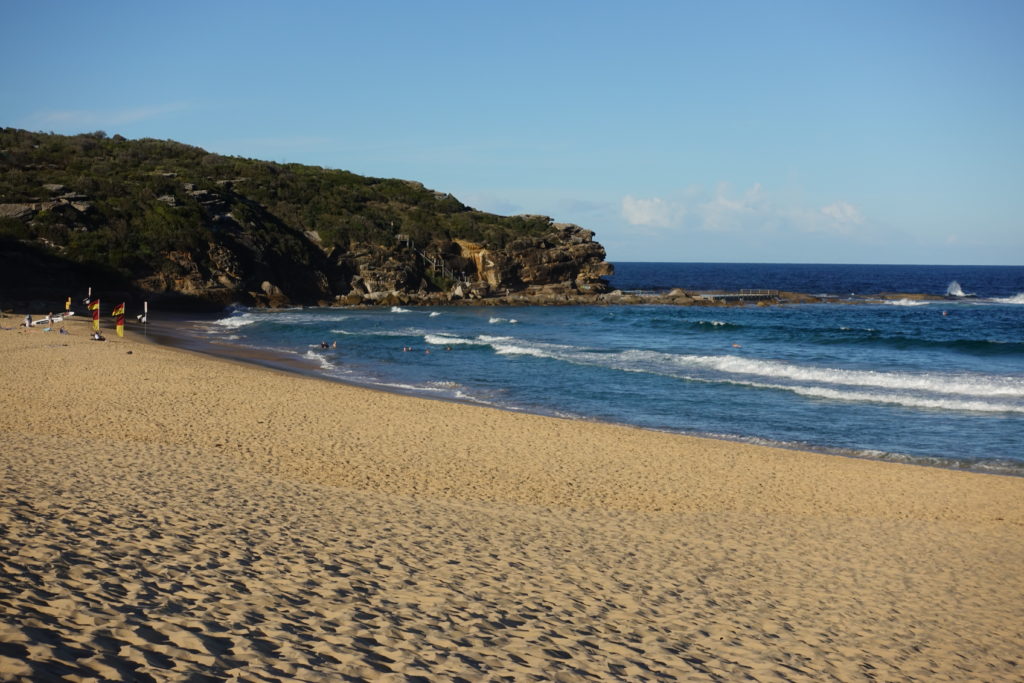 The next morning, which happened to be Anzac (Australian and New Zealand Army Corps) Day, Cédric and I got off to a late start due to morning showers and some bike maintenance, but we were fortunate to have Scott join us for the first few kilometers. Afterwards, we rode north to try to catch the second east coast ferry in Palm Beach, but since we missed the noon ferry by a few minutes, we had to wait another two hours on the Palm Beach shore. Compared to the Manly ferry, this one required more maneuvering and balance on the narrow docks as we were loading and unloading the Hase Pino and trailer. Our day met another unexpected delay when we disembarked in Patonga (instead of Wagstaff, due to low tides), so that meant more distance and hills before nightfall. Around 5pm, Cédric and I stopped on the side of the road near Terrigal to figure out if we'd make it to a campsite near The Entrance before nightfall (realizing that it was still 20km away). As we were discussing possible routes, we were greeted by Anne, who ended up inviting us into her home across the street for both dinner and a bed. It was yet another time in Australia where we were blown away by the generosity of utter strangers and we're deeply thankful for her and Pete's kindness.