After our miraculous night with the Star family in Granya, Cédric and I set off on the road once again in perfect biking condition. We waited around until most of the morning showers had passed so we could continue our tour as dry as possible. As we headed towards the Victora/New South Wales, we followed the Murray River and eerie dead gum trees that were strewn throughout the waterways. In the afternoon, we stopped in Jingellic for a Coke break (see the recent "food post") before climbing the day's big hill. Cédric and I only made it up halfway before deciding that it was time to look for a spot to sleep. Encouraged by the previous day's result, we asked the Rippling Water farm if we could camp on their property (10,000 sheep and over 2000 hectares – a bit more than Cédric's farm grandparents' place – but apparently the usual in Australia!) – as luck would have it, they agreed and even told us that we could use the office kitchen to keep warm and cook our things.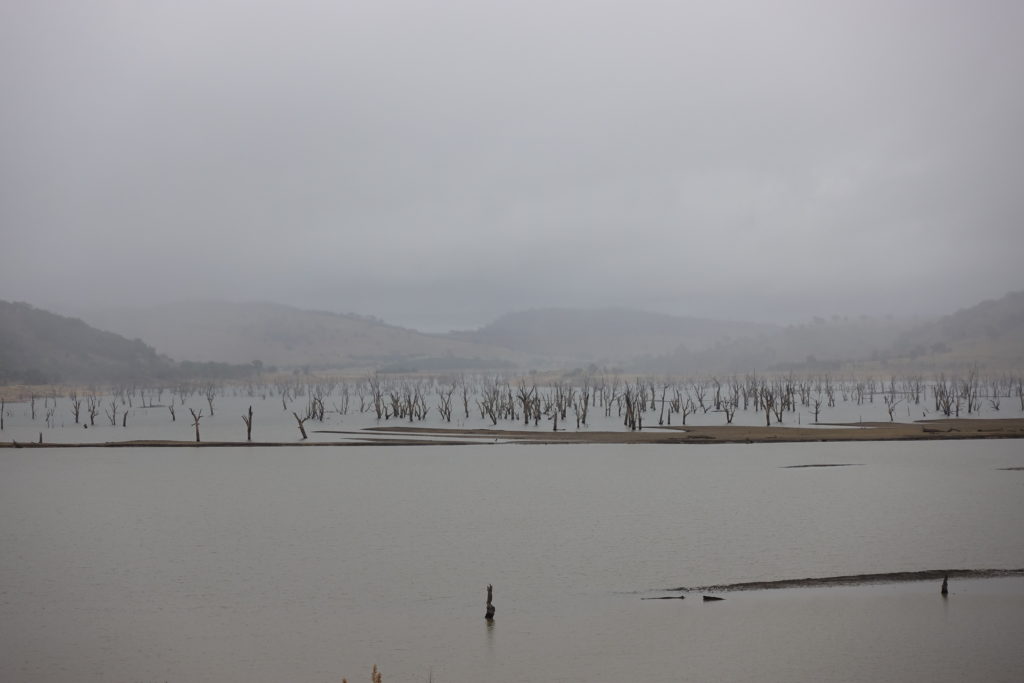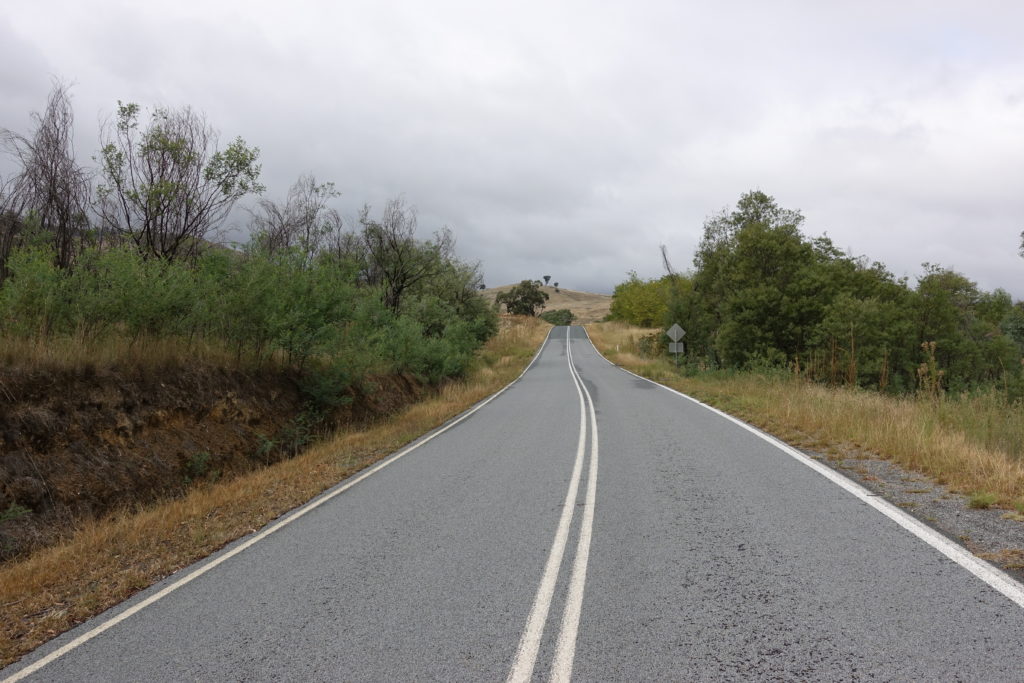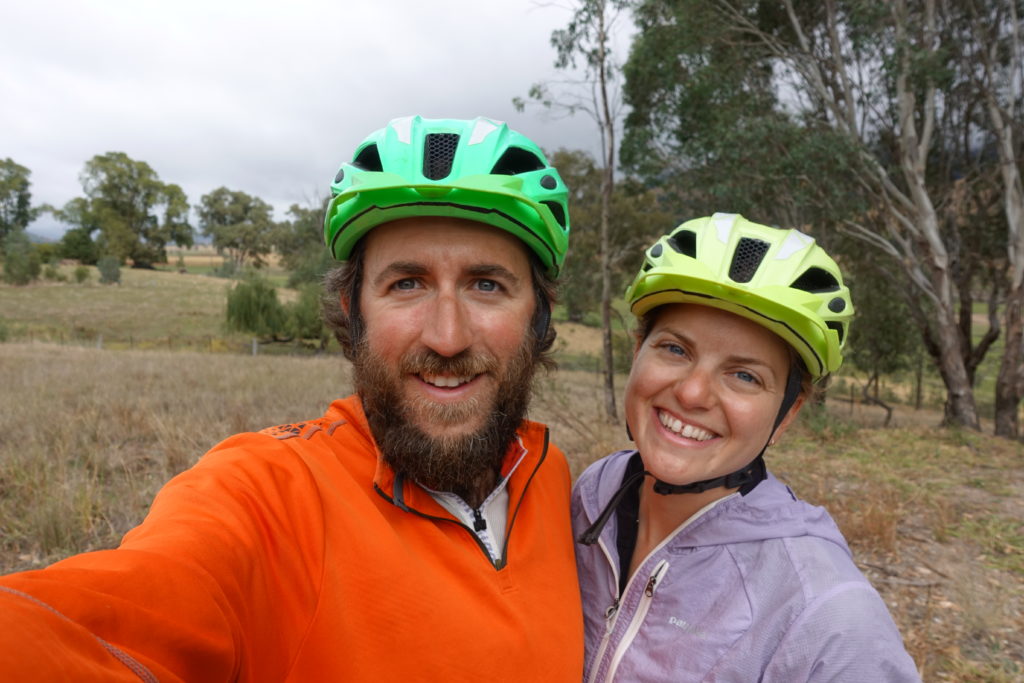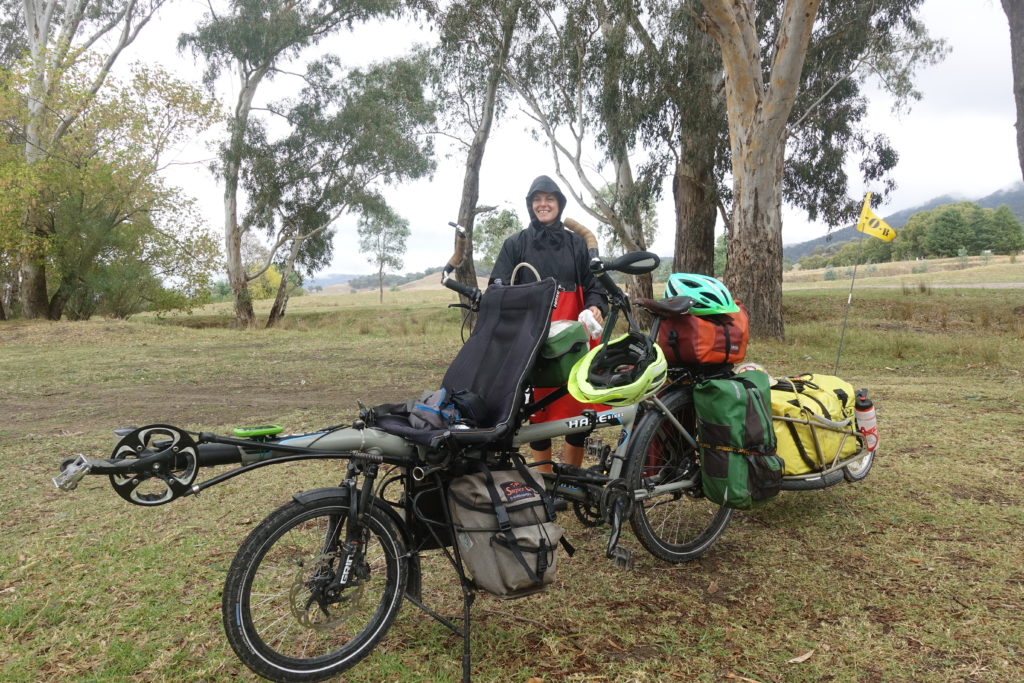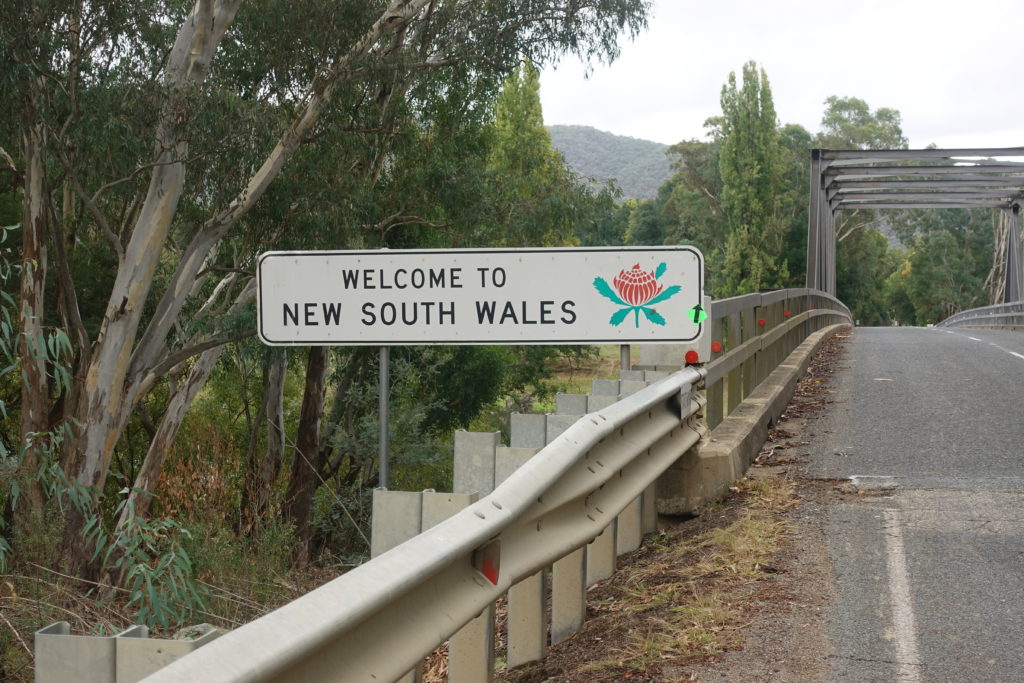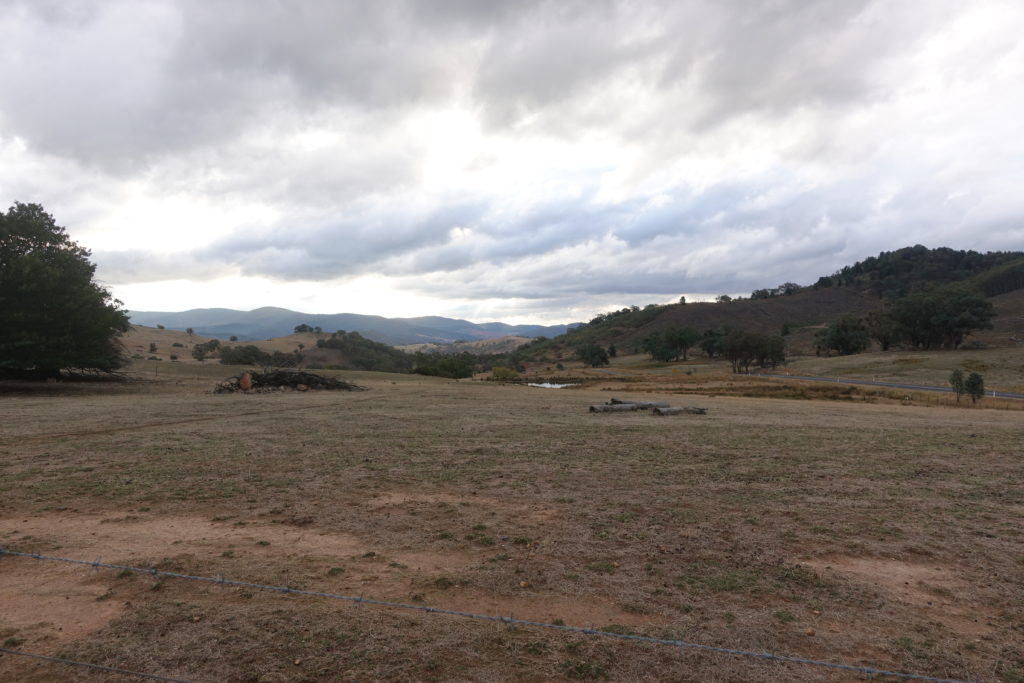 The next morning, we awoke to a cool, but sunny day. At an altitude of nearly 800 meters, we could sense that winter (or at least the cooler season) was coming – some nights were getting down to near freezing and it took time for the day to warm up. Our ride was calm, but not as nearly as calm as the previous day when we had a car passing us at most every 30 minutes. Now, logging trucks punctuated our ride. We stopped in Tumbarumba for lunch and to pick up food before another climb in the direction of Batlow, where we camped for the night.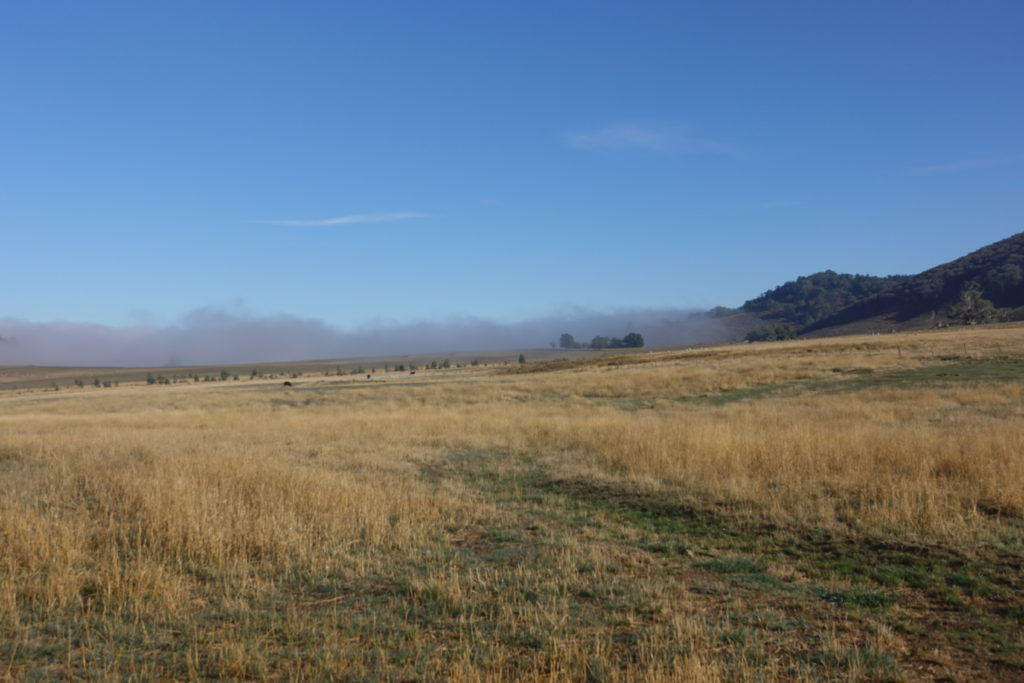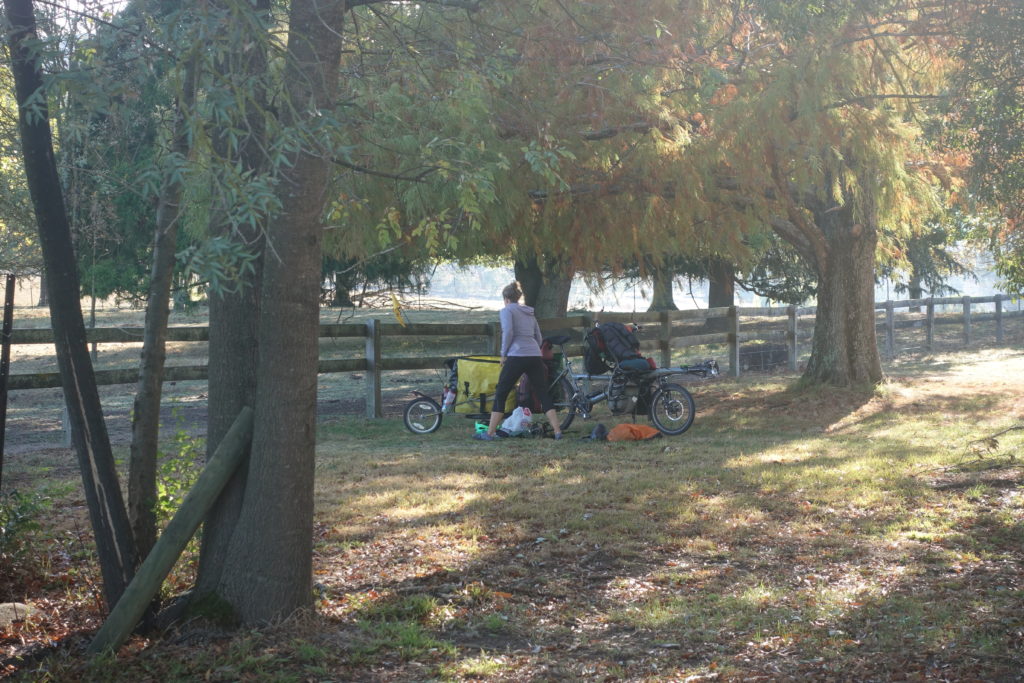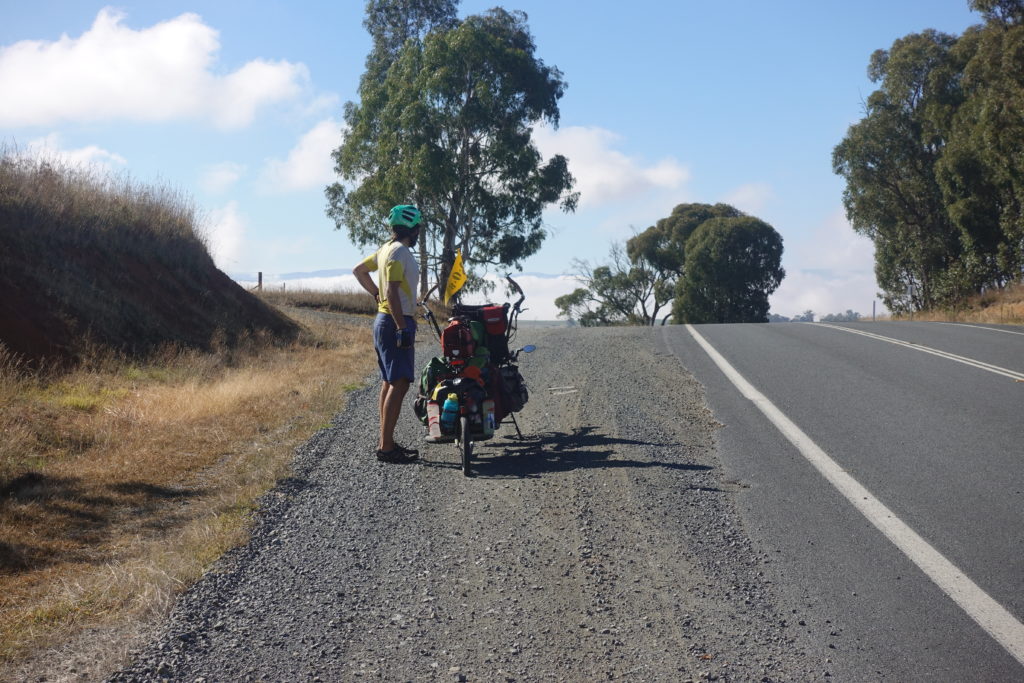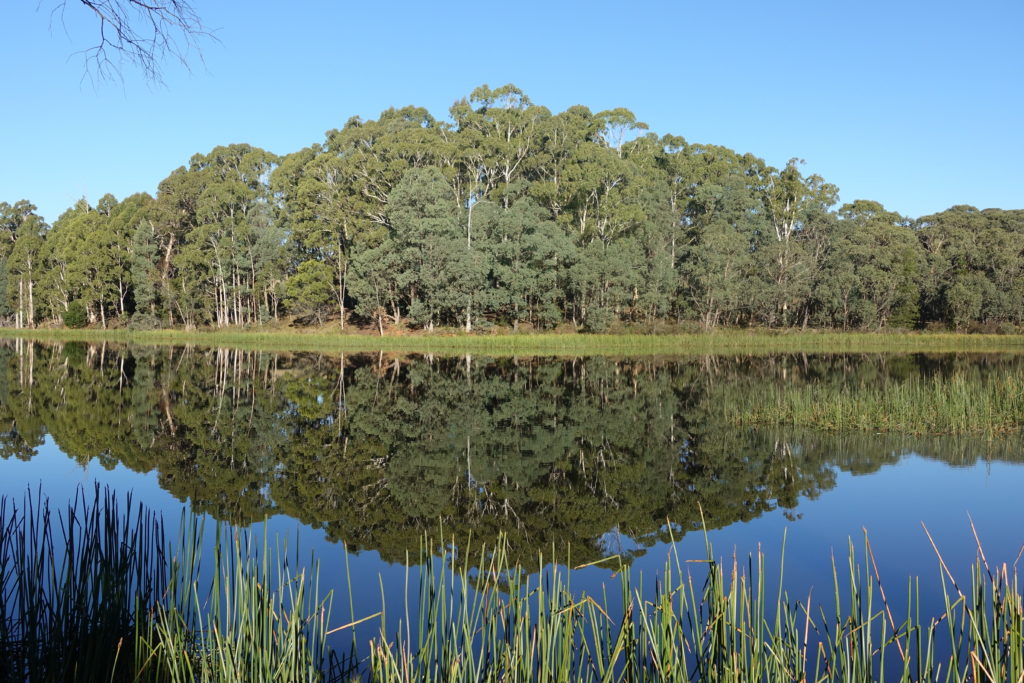 Similar to the previous morning, we awoke to near freezing temperatures in Batlow, but everything quickly warmed up once the sun reached the tree tops. The morning's ride was easy: just a winding decent into Tumut. There, once again we stopped to have lunch and go shopping – although Cédric was put on grocery shopping probation because he came back with tortilla chips, salsa, 8 avocados, chocolate muffins, and cheese pizzas (to name only a few things –  none of it very sensible when traveling on a bike). Being tired of the trucks on the road, we decided to try a dirt road in the direction of Wee Jasper. What started out as smooth asphalt, turned into a gravel road that seemed to get worse the more remote we got. As sundown approached (which we consider 5pm now), Cédric and I asked a family if we could camp on their property. Instead, they directed us to the hall (I understood 'hole' and got confused for some time) 'next door' (1 km away…), but it was definitely an upgrade to camping outside. Since we had shelter under a terrace, we slept without the rainfly and the family surprised us by bringing ice cold beers while we were eating dinner later in the evening (a real treat when you're on a bike).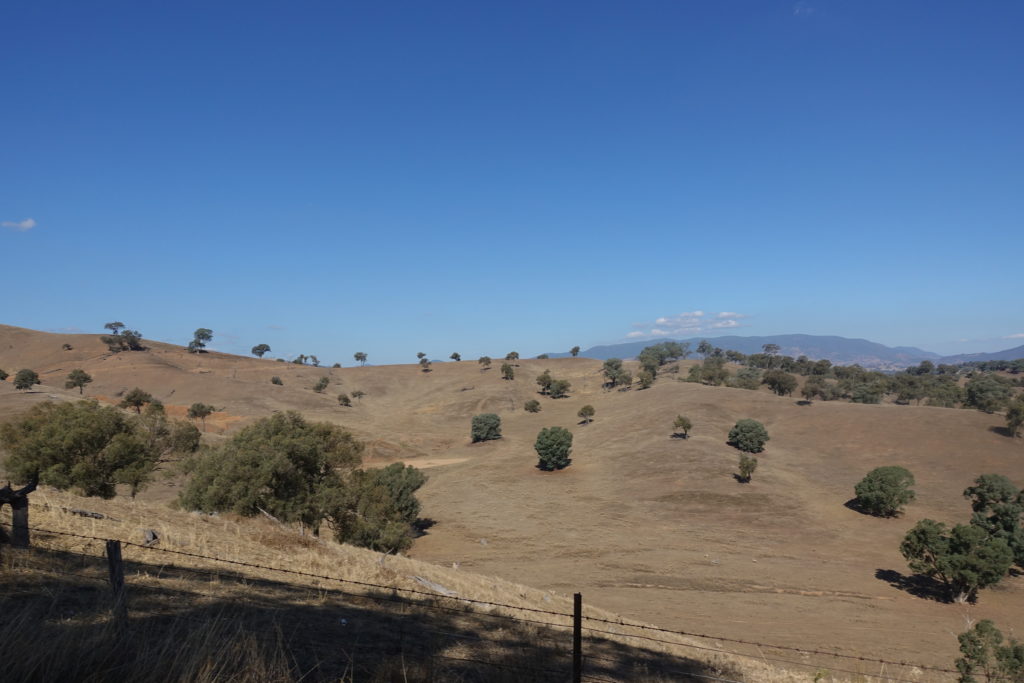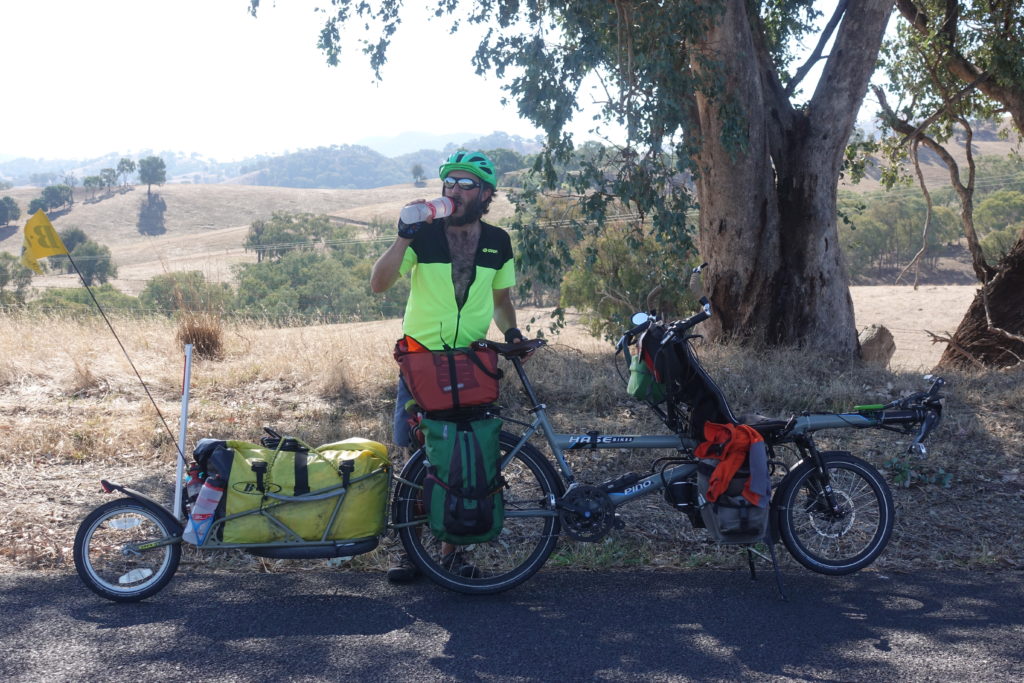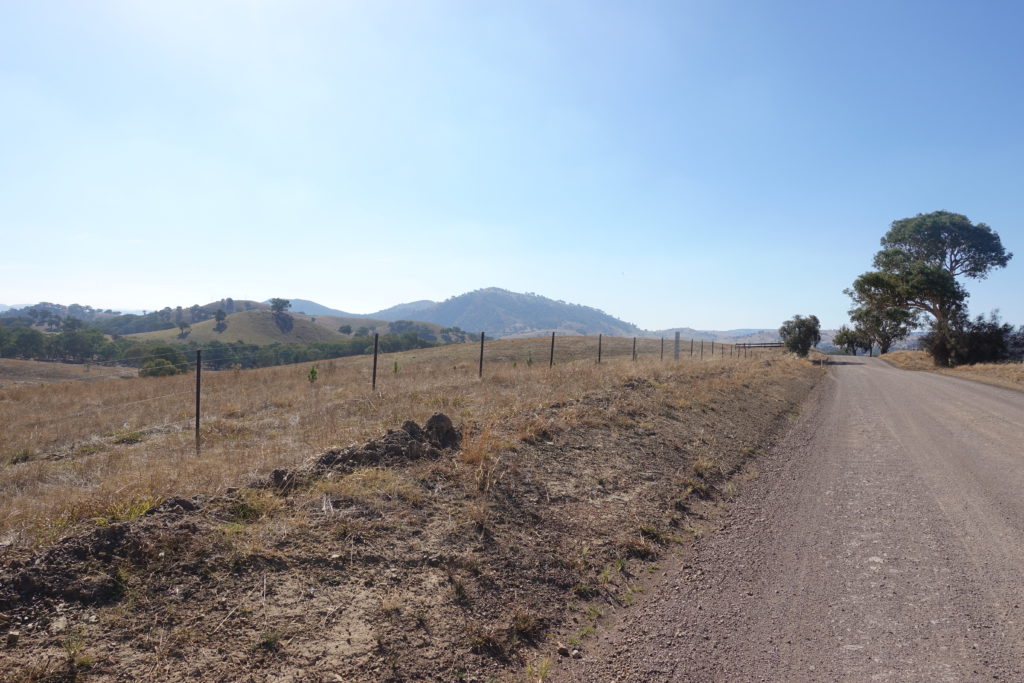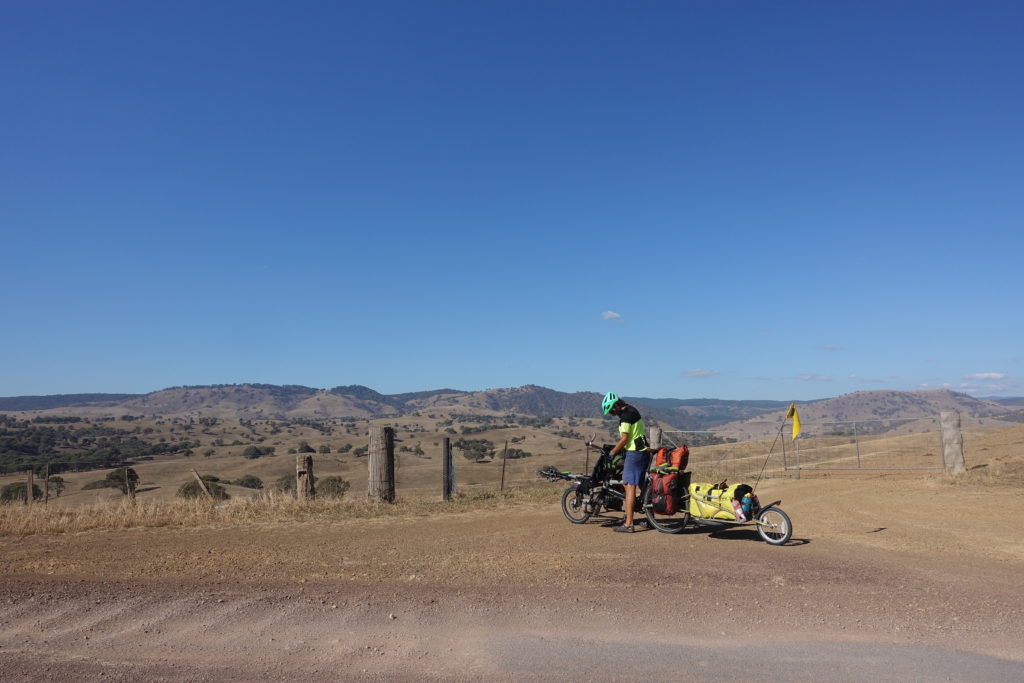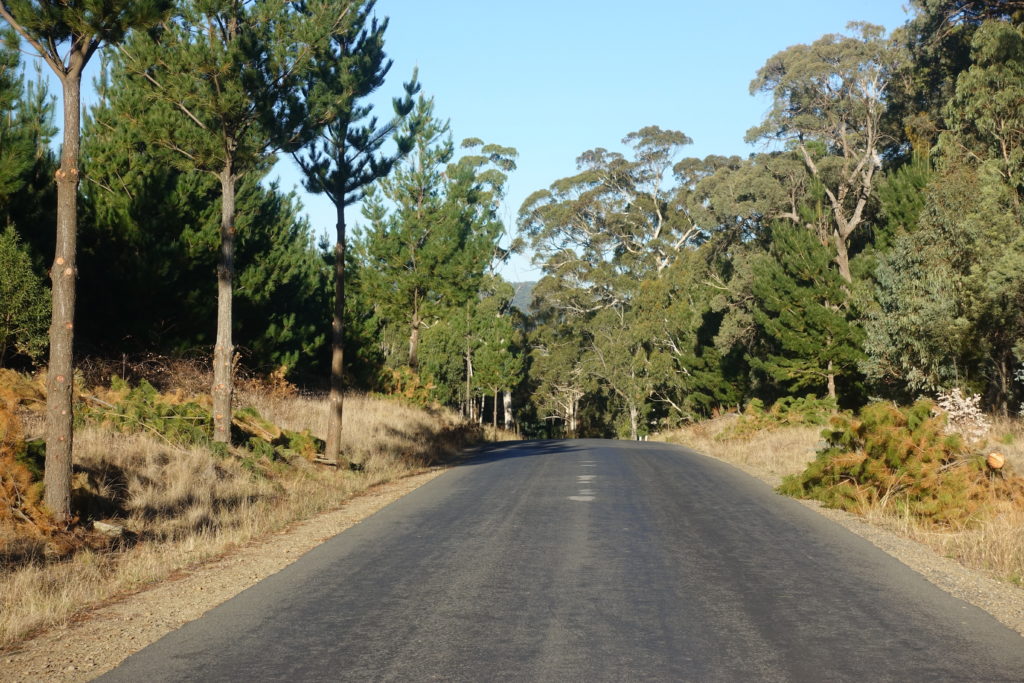 The next day, we continued our journey towards Wee Jasper on winding dirt roads, but a nice ride through eucalyptus forests and views into the Snowy Mountain range. Once we hit the small town of Wee Jasper, the scenery turned into sheep and cattle farms once again. At towards the end of the day, Cédric and I found a nice camping spot on the Cavan Station after talking to the farm manager (this time 35,000 merino sheep and 10,000 hectares, ultimately owned by an Australian/American media mogul) where we watched the sun set behind the hills. This might have been our only chance ever to get invited at Rupert Murdoch's property (although we neither particularly like him and his actions nor support his opinions)!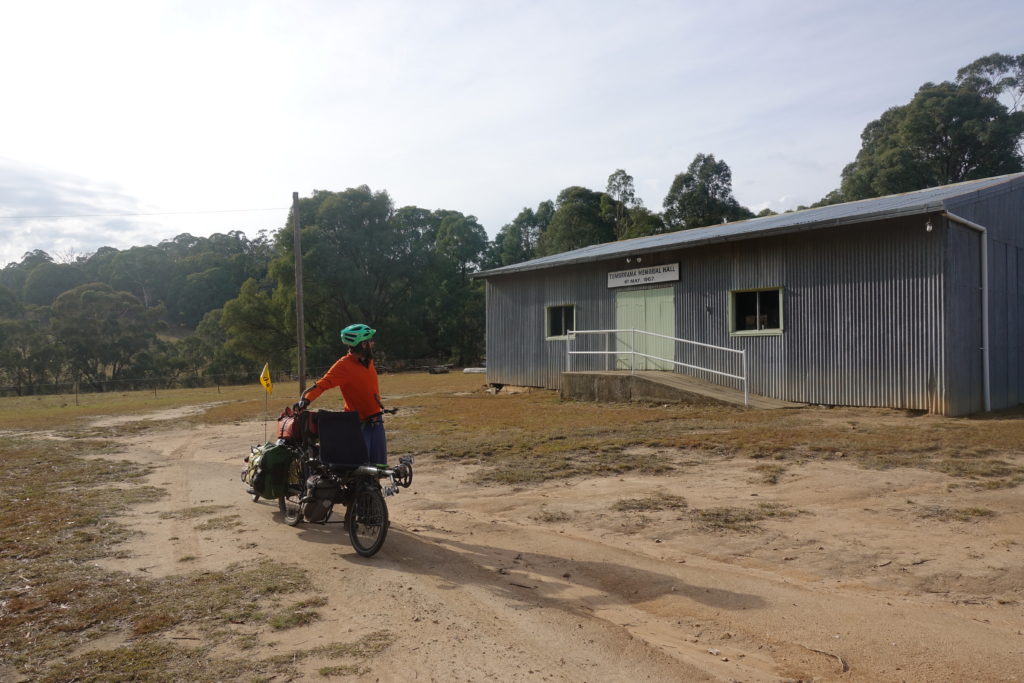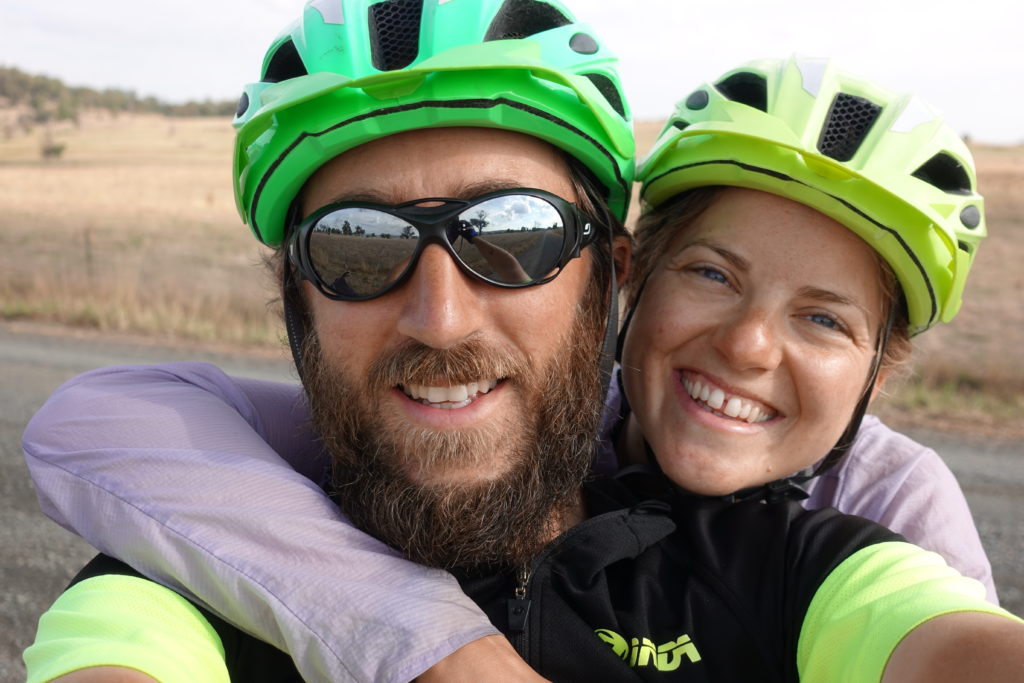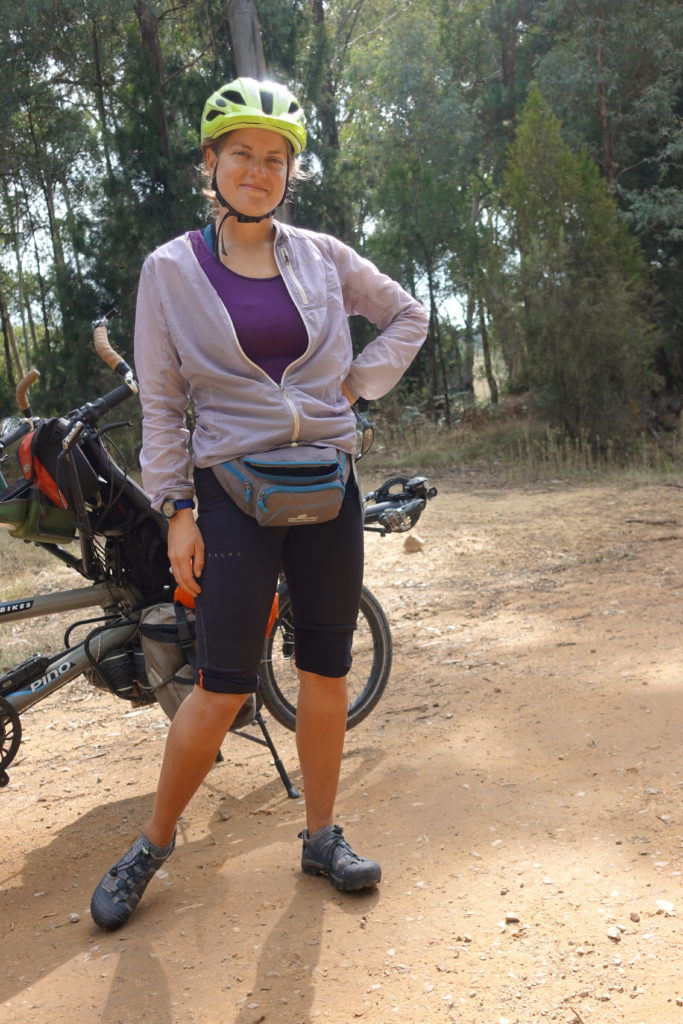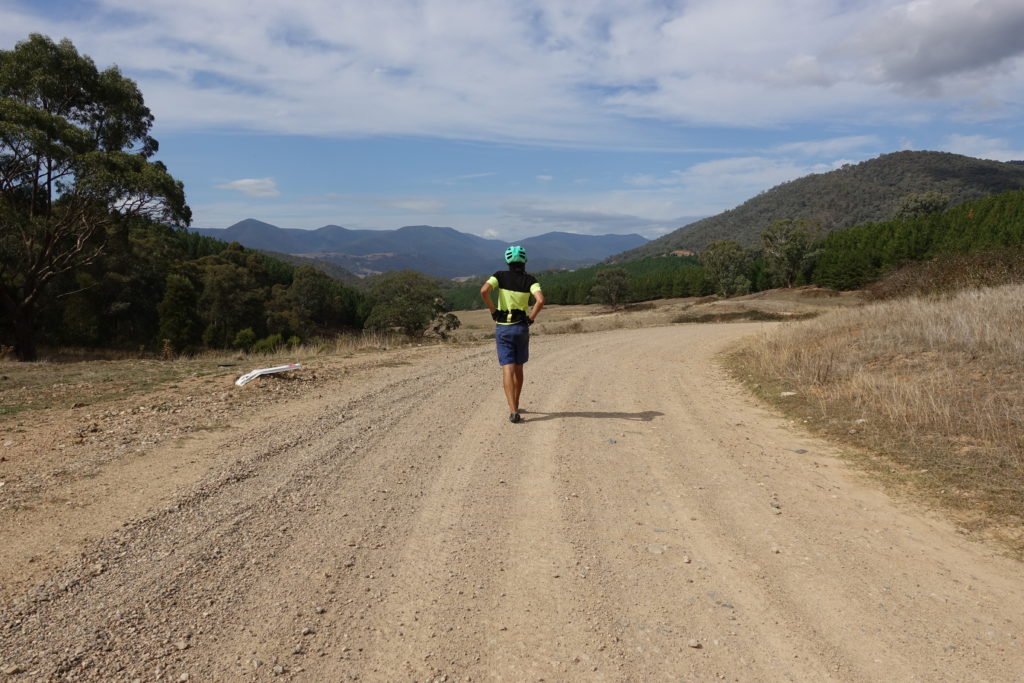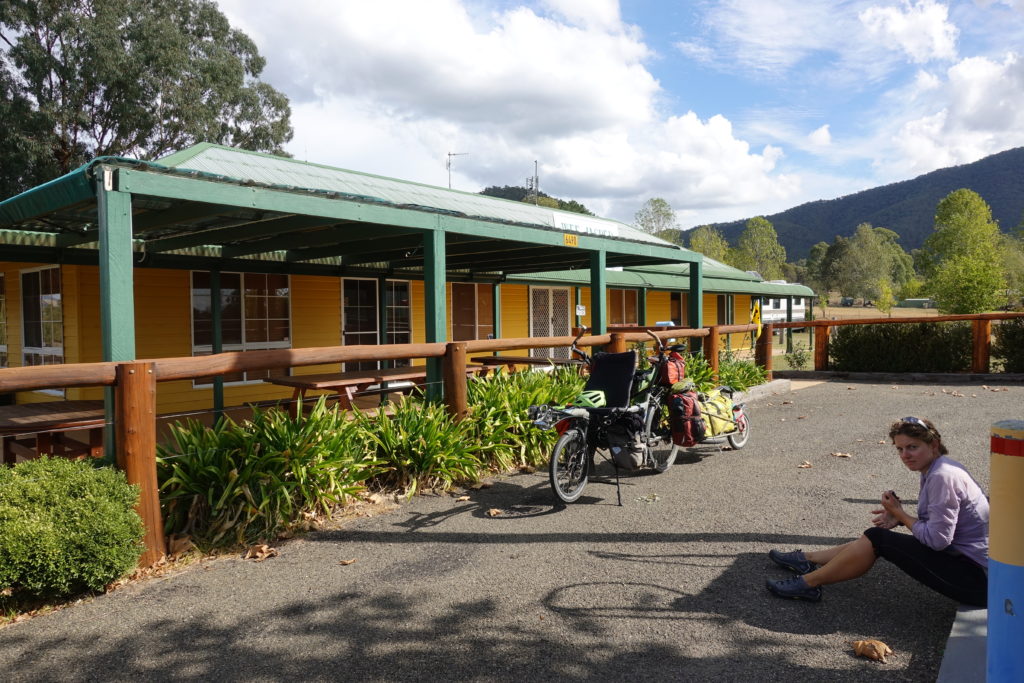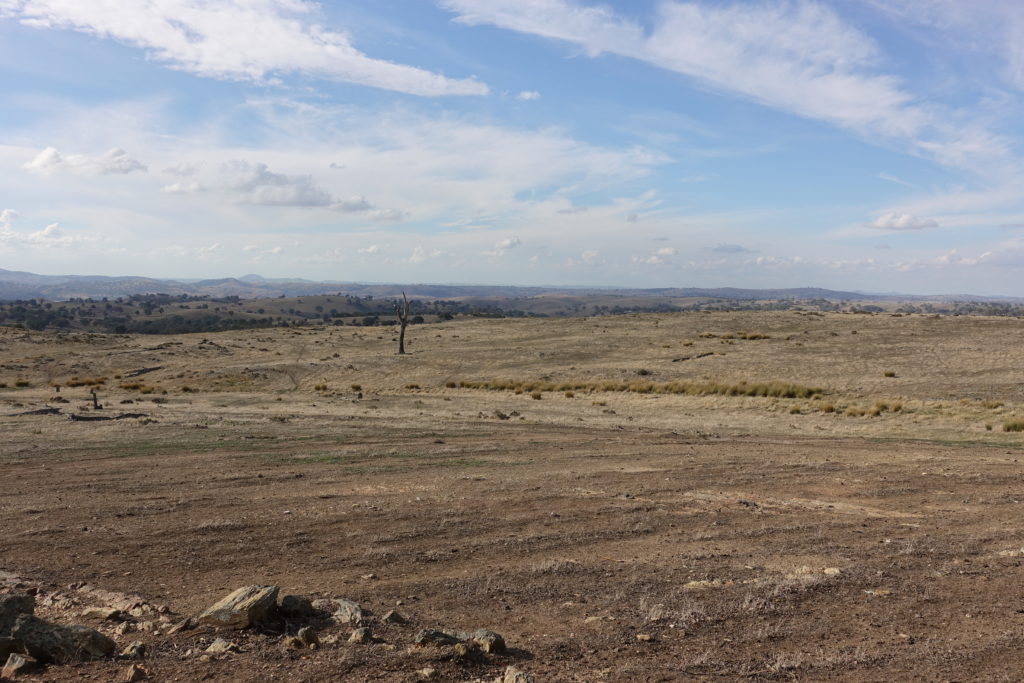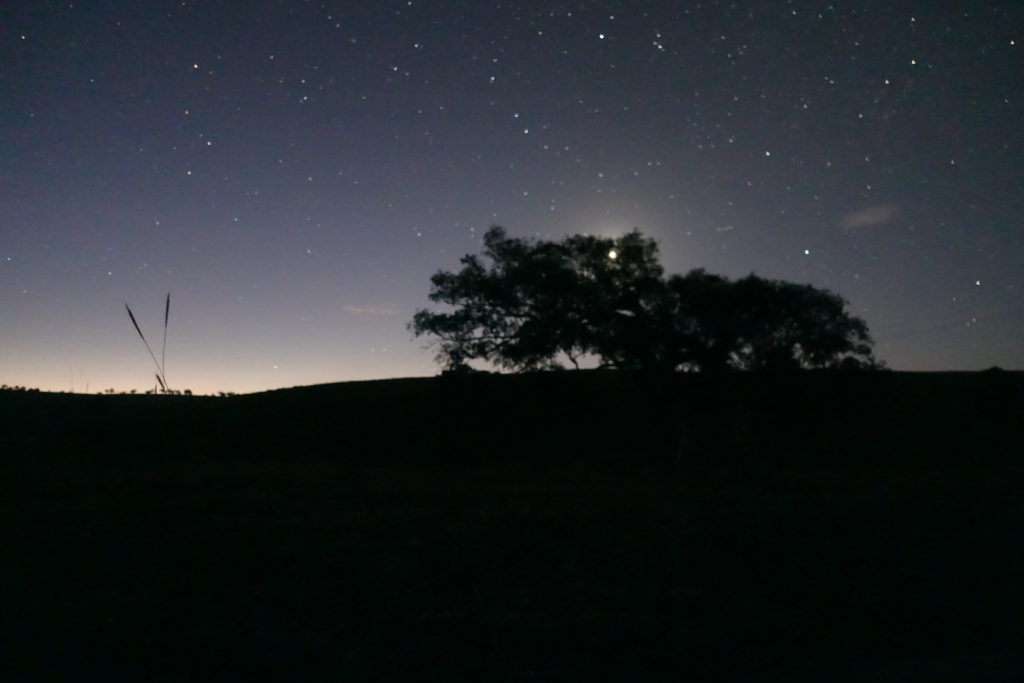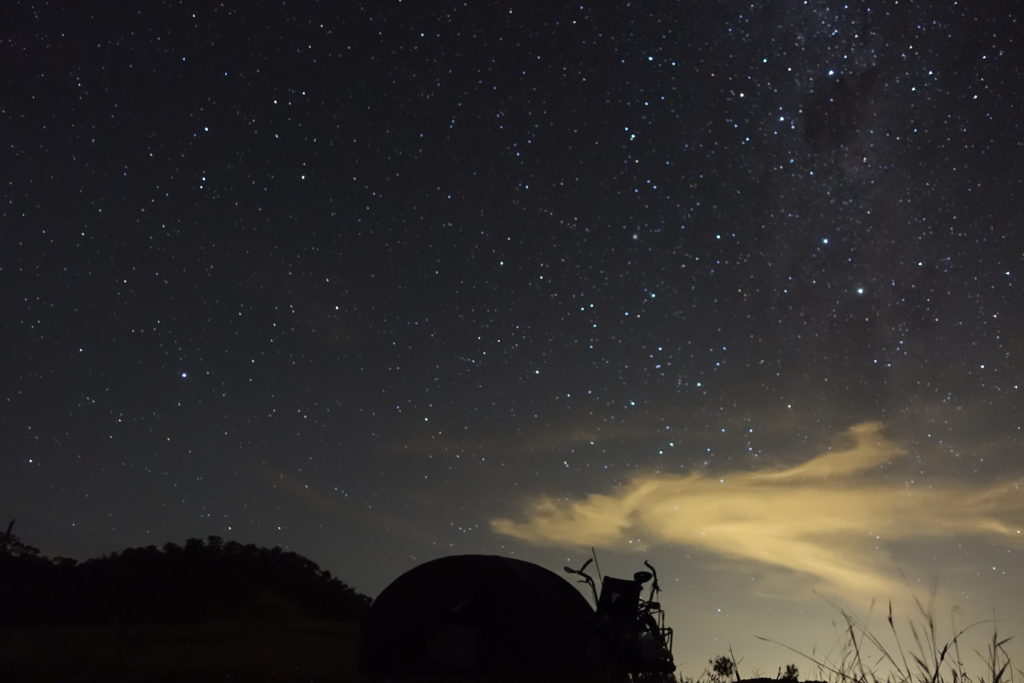 Once we awoke to another cool morning, Cédric and I cycled into Yass to pick up food for the upcoming days (this time, he did better) and then we continued out, n dirt roads to avoid the Hume highway (which happens to serve as a bike lane as well…). A few kilometers outside of town, we were stopped by a local farmer to see if we were all right (we were) and insisted to bring us a few sodas for our journey. Never the ones to say no to sugary carbonated drinks – we said yes and he brought back a plethora of cold sodas, his wife, and some of her famous apple cake. We all chatted for a few minutes before Cédric and I set off in the direction of Gunning, where we made use of the free BBQs and showers.